ICP DAS PISO-P8R8 Opto-Isolated 8 Digital Input/Relay Output PCI Interface Board [Used]
(
282440153212)

)

Regular price

$32.00

Sale price

$56.00

(1 available in stock)

ICP DAS PISO-P8R8 Opto-Isolated 8 Digital Input/Relay Output PCI Interface Board • Used, Good Condition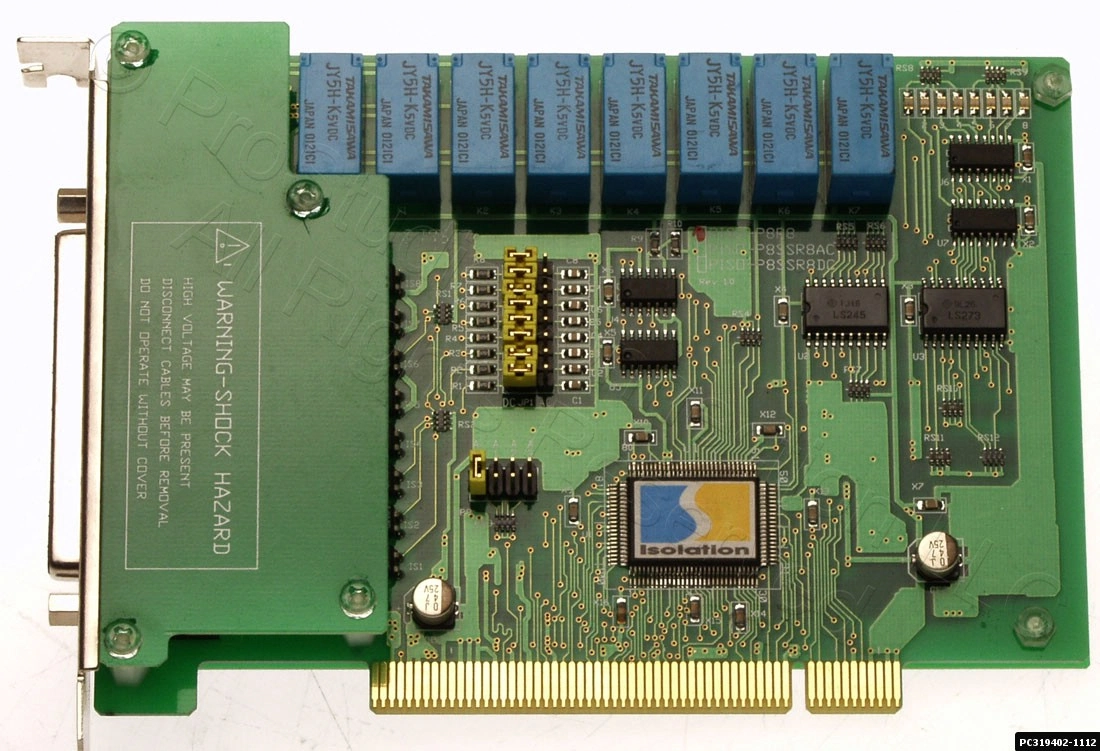 This is a used item and may have some asset management sticker residue etc (which can usually be removed with some isopropyl alcohol and a rag)
Description
The PISO-P8R8 is an 8-channel optically isolated DI and an 8-channel electromechanical relay output board. These DI channels provide 3750 Vrms isolation protection that allows the input signals to be completely floated so as to prevent ground loops and isolate the host computer from damaging voltages. Relays are used where necessary to control a circuit using a low-power signal (with complete electrical isolation between the control and controlled circuits), or where several circuits must be controlled using one signal.
The PISO-P8R8 can be used in various applications, such as controlling the ON/OFF state of external devices, driving external relays or small power switches, activating alarms, contact closure, sensing external voltages or switches, etc. This card supports the 5 V PCI bus with true "Plug & Play" functionality, and contains a single DB-37 connector for easy wiring.
Full details may be obtained from the User Manual (http://www.icpdas.com/download/pci/piso-dio.htm)
and Datasheet (https://www.prostudioconnection.net/1112/piso-p8r8_series.pdf).
PISO-P8R8 supports various OS versions, such as Linux, DOS, Windows 98/NT/2000 and 32/64-bit Windows 7/Vista/XP. DLL and Active X control together with various language sample programs based on Turbo C++, Borland C++, Microsoft C++, Visual C++, Borland Delphi, Borland C++ Builder, Visual Basic, C#.NET, Visual Basic.NET and LabVIEW are provided in order to help users quickly and easily develop their own applications.
Sells New for $279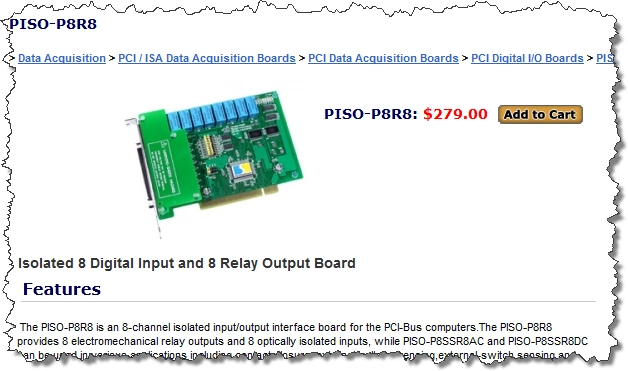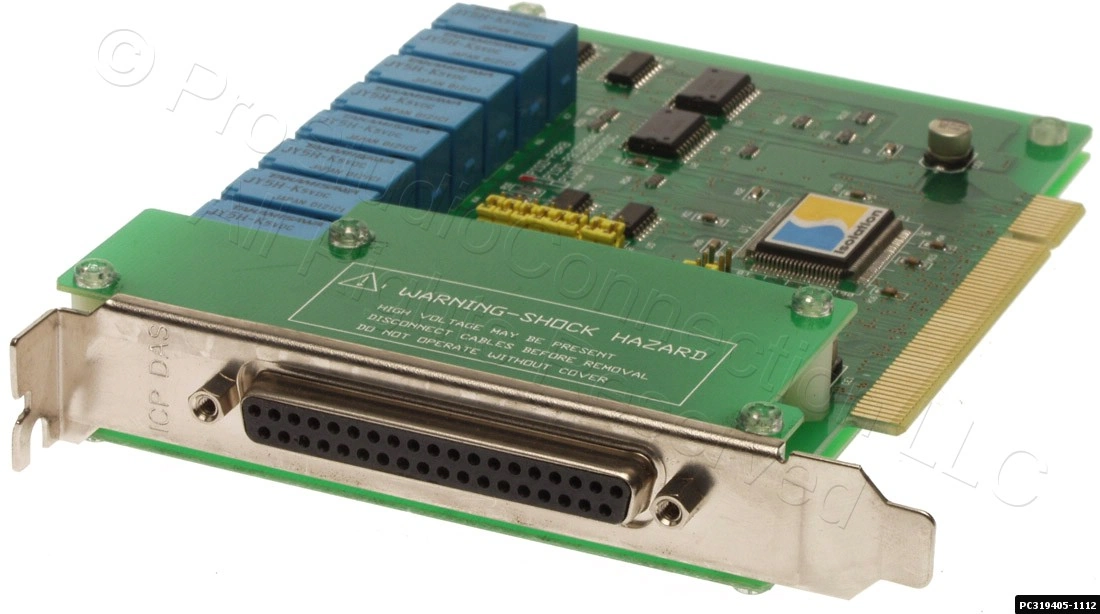 Features
8 relay output channels
8 optically isolated digital input channels
Selectable DC signal input filter
AC Signal input with filter
Onboard relay output status LED indicators
Supports Plug & Play to obtain I/O resources
No more manually settings of I/O address and IRQ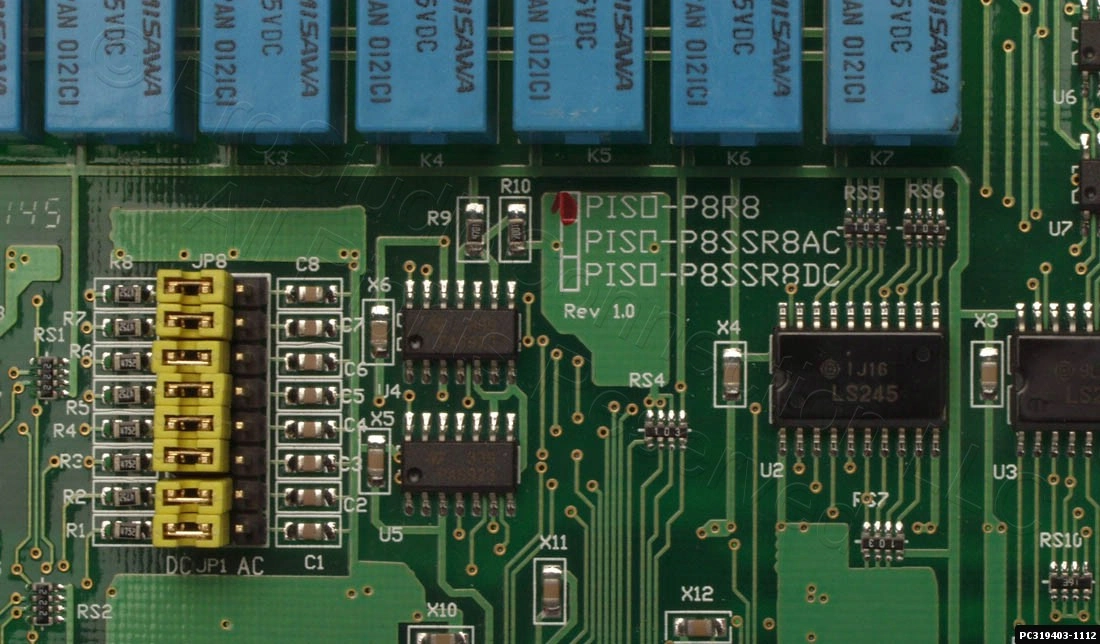 Applications
Factory automation
Product test
Laboratory automation
Software (not included but available here)
DOS Lib and TC/BC/MSC sample program (with source codes)
DLL and OCX SDK for Windows 95/98/NT/2K.
DLL and OCX SDK for 32-bit and 64-bit Windows XP/2003/Vista/7.
VB/VC/Delphi/BCB/VB.NET/C#.NET sample programs with source codes are included.
LabVIEW toolkit for Windows.
Driver for Linux.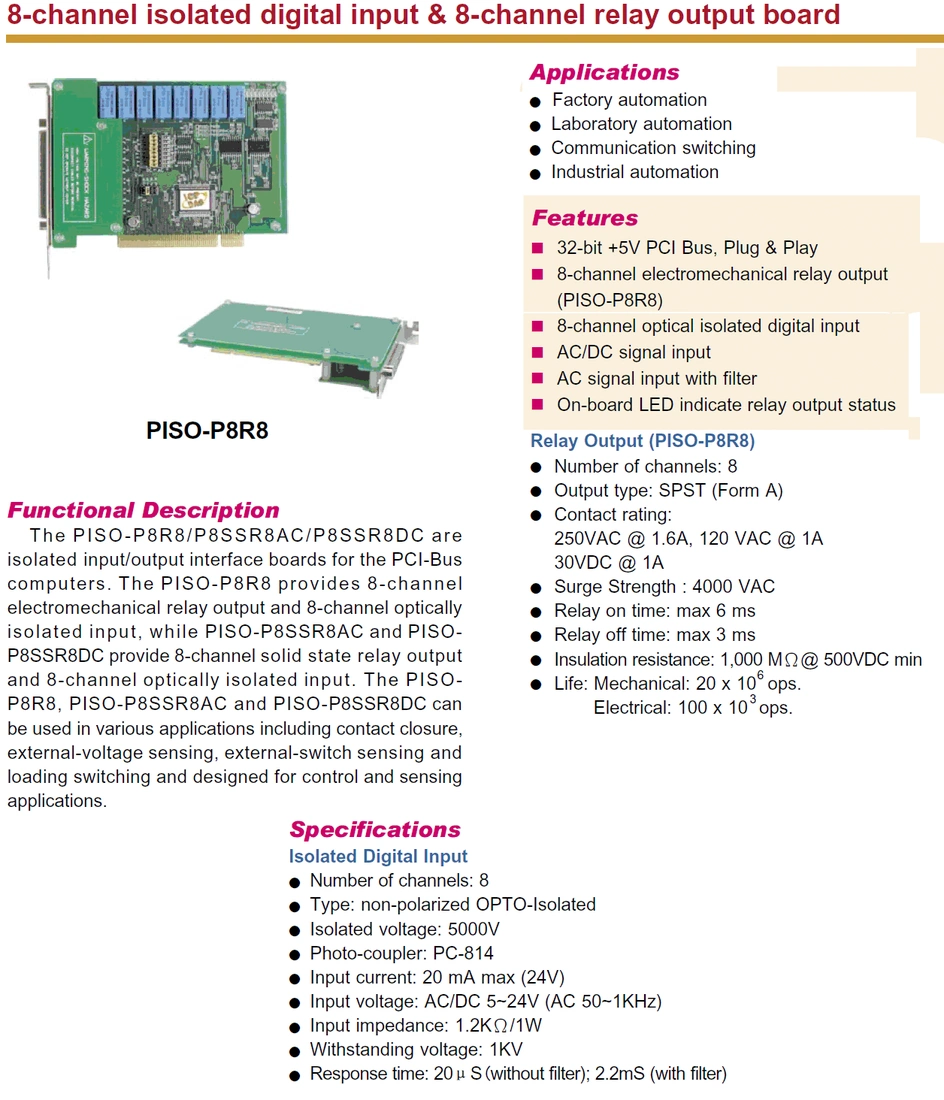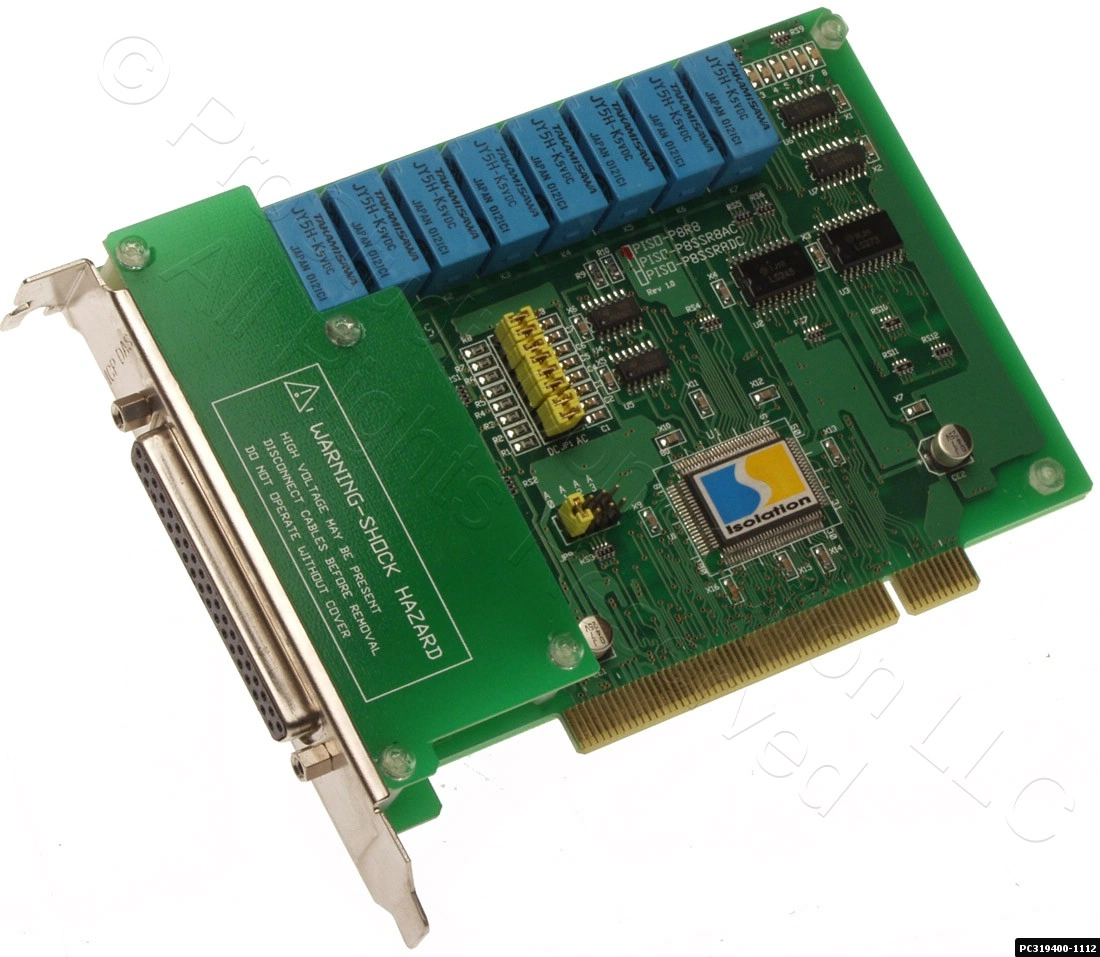 ---
Share this Product
---
More from this collection