JK Audio AutoHybrid IP2 Broadcast VoIP AoIP Hybrid G.722 Wideband SIP Client [Used]
(
364309357699)

)

Regular price

$737.00

Sale price

$1,080.00

(1 available in stock)

Tested/Guaranteed • Excellent Condition • Fully Working • 2-Channel AoIP/VoIP Broadcast Console Interface • G722 Wideband Audio Capable


Item is in excellent cosmetic condition. It has been tested to confirm that it works as it should. A 115/230V auto power supply is included. Factory defaults have been restored - IP address is set by DHCP and the log on is admin:admin.
This is probably one of the neatest devices that I have tested. It allows a studio to send and receive calls over the internet so no traditional copper line pair needs to be rented, and the studio location can be anywhere that has an internet connection. So calls can be taken at home and remote studios just as easily as at your main location.
Usually Sells for $1,092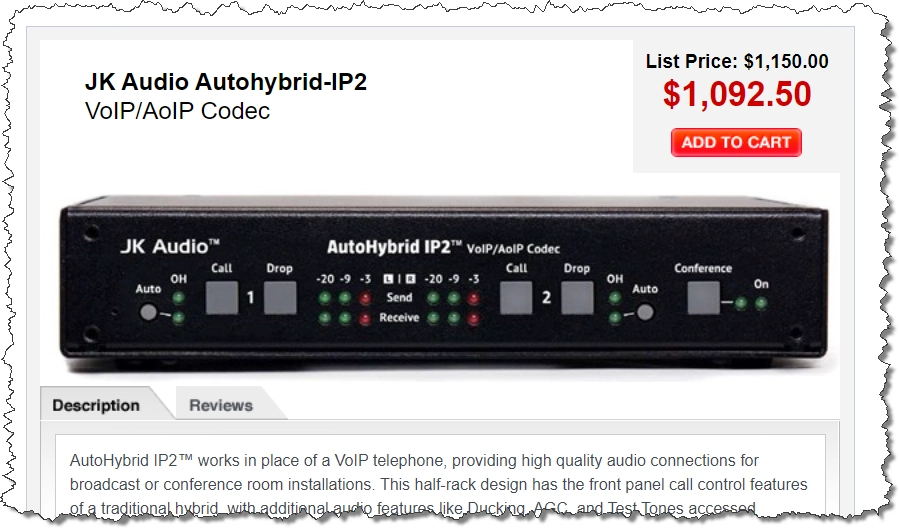 As an example of how versatile this unit is, you could set up Channel 1 as an incoming "Request" phone line using a basic SIP account which has a phone number associated. In that mode the unit operates like a traditional POTS hybrid but the audio quality in most cases should be better as the send and receive signals are not combined for the purposes of being transmitted via the same copper path. As no physical phone line is needed there is no monthly line rental payable.
Full product details may be obtained from the
User Manual at https://www.prostudioconnection.net/1806/JK-Audio-AutoHybrid-IP2-User-Guide.pdf and
Datasheet at https://www.prostudioconnection.net/1806/JK-Audio-AutoHybrid-IP2-Datasheet.pdf

And set up Channel 2 as a Wideband Connection using a G.722 codec to send and receive a low latency, broadcast quality, 7KHz speech signal to/from web browser/smartphone/HD Phone etc. In my testing this sounded great and could be a backup or replacement to ISDN for occasional speech contributors (eg, weather, traffic, horoscopes etc). Again, the system is location-independent so the studio and contributor could be anywhere where an internet connection is available. I use OnSip in my testing which is a free service, so maybe worth considering as an alternative to landlines and ISDN interfaces if you are under budgetary constraints.
Notes: There is a fairly steep learning curve to this device so I recommend that you read the manual to understand what's involved in configuring this device. If you have set up SIP phones before then that will make the task much easier. A copy of screenshots taken during my testing is provided below to give you an idea of how the device is configured.
The unit ships set to the factory defaults so the IP address will initially be assigned via your DHCP server, and the log on credentials will be admin:admin.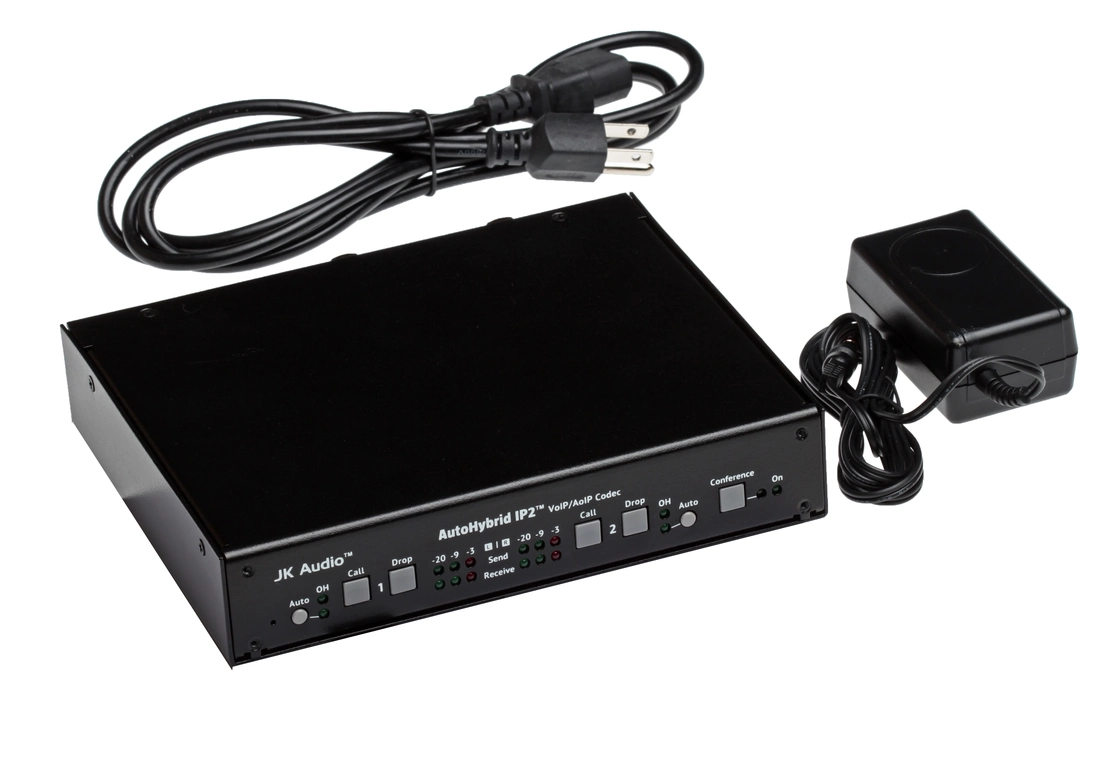 Description: Simple 2-Line VoIP Call Control, Auto-Answer, and Conference
Caller ID
G.711, G.722 (HD Voice) VoIP Hybrid
24-bit AoIP Wide Band Stereo Codec
AGC & Ducking
Send and Receive LED Metering
Female XLR Line Input (2)
Male XLR Line Output (2)
LAN, USB, Remote Control Connections
Rear Panel Recessed Level Controls
Remote Control I/O Terminal Block
PoE or AC Mains Powered
Optional RA2 Rack Mount Adapter [not included]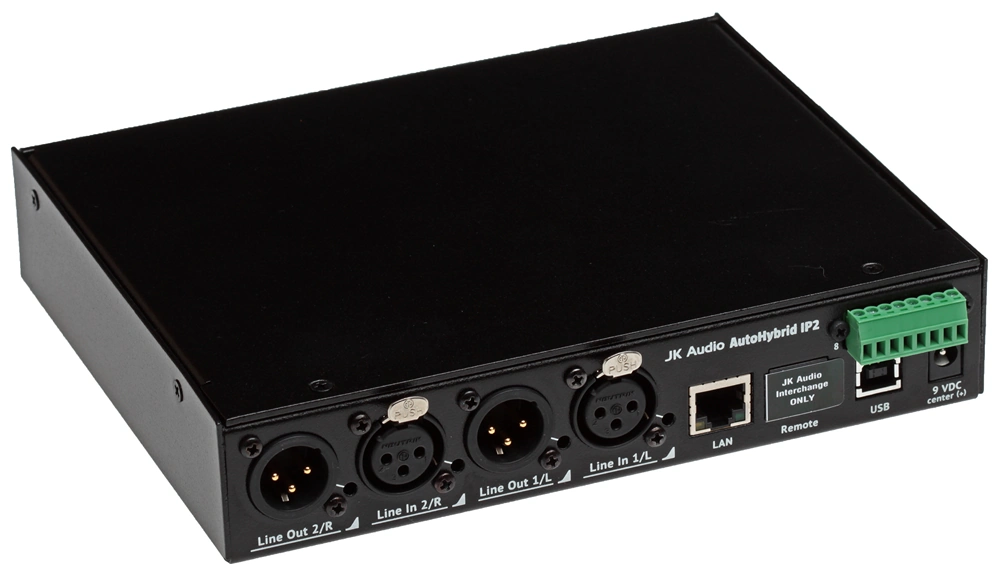 A Smooth Transition from POTS to IP
This simple product plays a critical role in studio interview, monitoring, and IFB applications. As the name implies, AutoHybrid IP2 functions as a two-line VoIP hybrid. The desktop/half-rack design provides one button access to the common features of a phone line hybrid including: call control, auto-answer, and conference.
Advanced call control features and VoIP line setup are provided through the internal web server. In VoIP mode, Line-level XLR jacks provide mono send and receive audio for Line 1 and Line 2.
Stream Wide Band Stereo Audio
AutoHybrid IP2 also functions as an Audio over IP (AoIP) Codec, streaming wide-band stereo audio. In AoIP mode, the XLR jacks provide stereo send and receive audio.
Compatible with your Party Line Intercom
The AutoHybrid IP2 Remote jack allows easy connection to the JK Audio Interchange Intercom Phone Bridge, offering an auto-answer VoIP connection into your party-line intercom.
Energy Efficient
Low power consumption for Power over Ethernet (PoE) applications. External power supply included.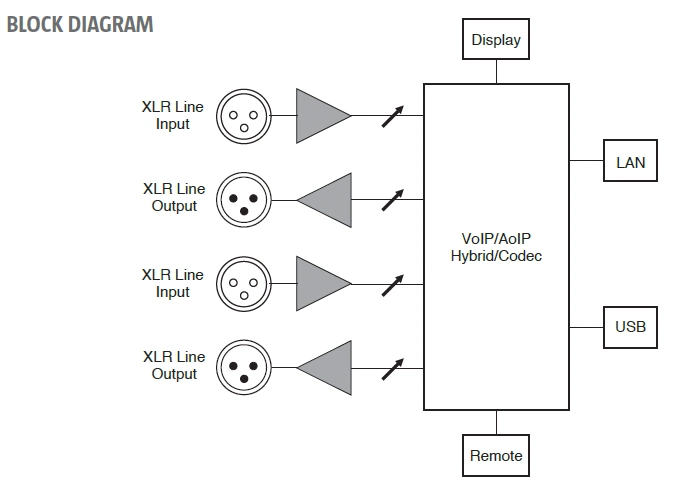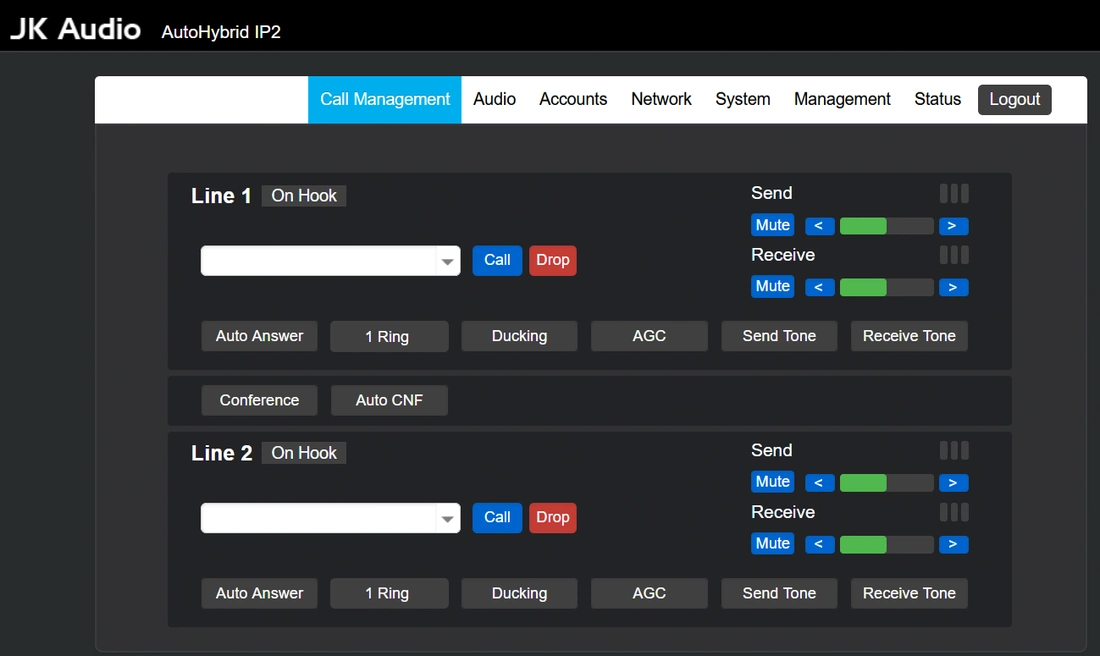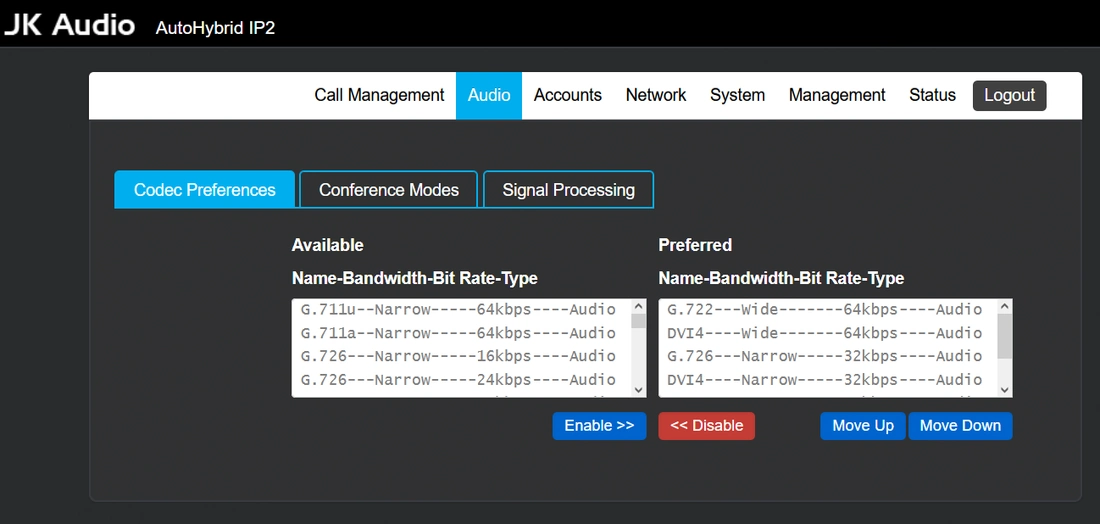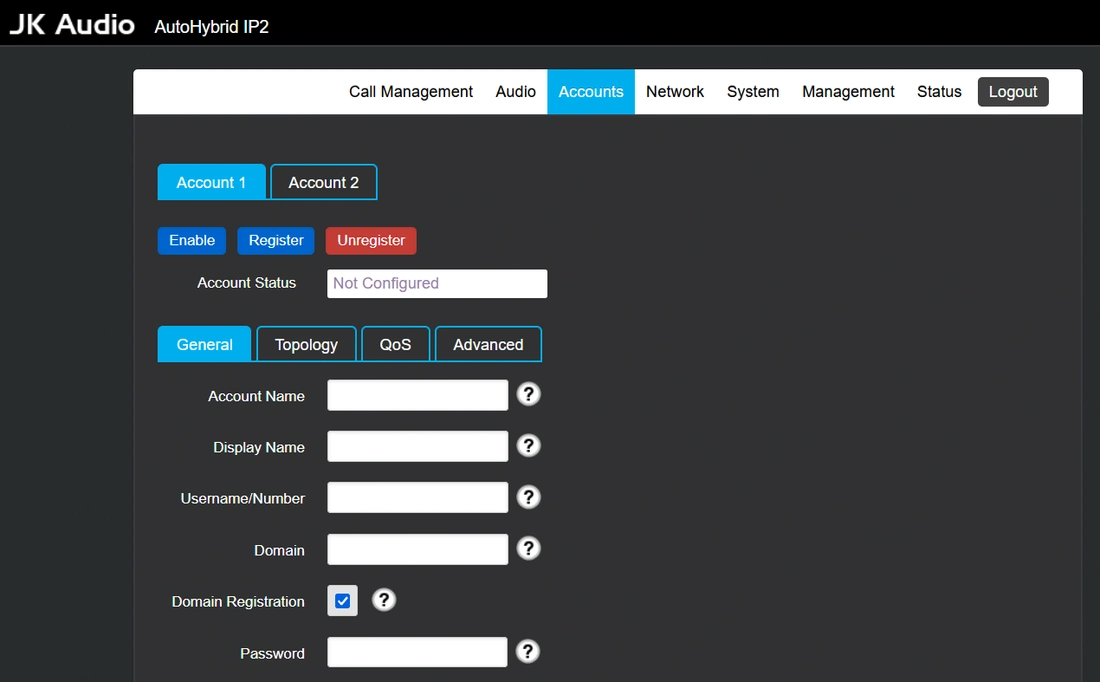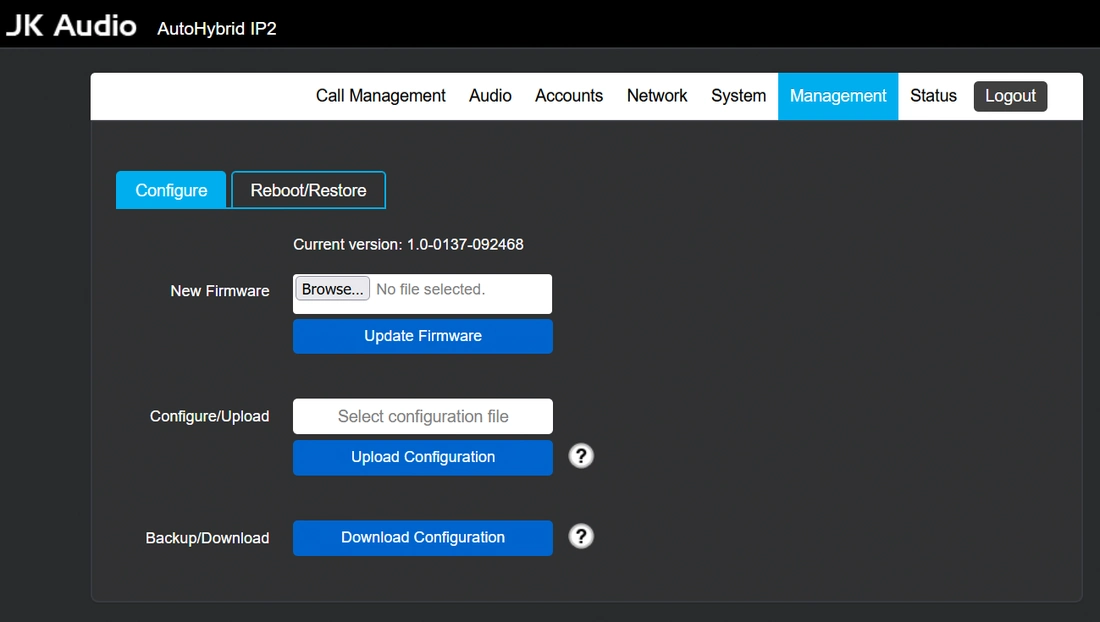 ---
Share this Product
---
More from this collection