JK Audio Inline Phone Line Patch POTS Telco Audio Send Receive Interface IFB [Refurbished]
(
363808033555)

)

Regular price

$161.00

Sale price

$257.00

(1 available in stock)

Tested/Guaranteed • Fully Working • Phone Line Patch • Connects Between Phone and Line Jack for Bi-directional Audio In/Out • Excellent Condition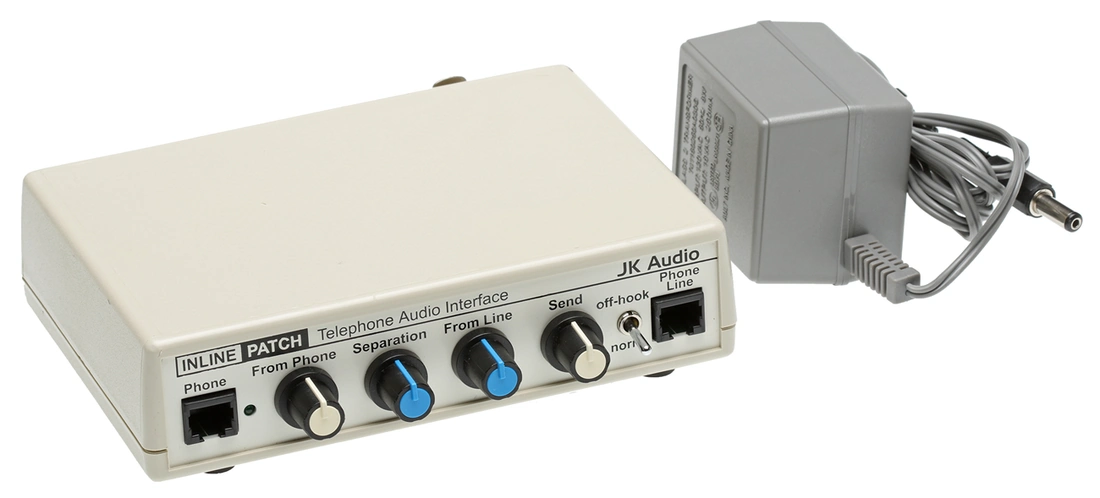 Unit is very lightly used in near mint cosmetic condition.  These are handy units for getting program audio to and/or from a phone line.  For broadcast grade two-way phone interviews I would recommend a digital hybrid instead to obtain a quality recording with high separation between each end of the call.
Description
This unique hybrid works with your telephone to give you more control over interview recording and playback.
The Inline Patch is a little box that connects between the base of an analog or cordless telephone and the wall jack. You can continue to talk on the phone and get access to audio on both sides of the call. The unit's two back-to-back hybrids give you complete control of audio from both sides of the call. Audio input jacks let you mix sound bytes or music into your conversation.
Full details may be obtained from the User Manual at
https://www.prostudioconnection.net/2008/JK-Audio-Inline-Patch-User-Guide.pdf
One stereo output jack provides your voice on one channel and the caller's voice on the other channel. A second output jack contains a mix of both voices. Front panel control for each output offers all the control you will need. The Inline Patch does not disrupt your Caller ID or ring signals.

For telecom demo or teleconference presentations, you can use a cordless telephone. Walk around the room and talk over the phone while everyone listens in. Let the audience try your IVR application.
Use the Inline Patch to record great interviews directly to your sound card. Then you can upload the files to your podcast.
For Radio Stations, the Inline Patch can be used as a simple phone-line hybrid coupler. The Off Hook/Norm switch lets you seize a phone line without using a telephone. This switch can be remote-controlled with a simple contact closure.
The Inline Patch is also perfect for television or cable talk show use, when you may need access to audio from a working telephone on camera.

Features
Works with analog telephones including cordless telephones.
XLR input and output jacks Mini stereo output jack, phone line audio on left channel, local voice on right channel
Mini output jack, phone line audio and local voice combined on both channels
Mini input jack sends signal to phone line
Mini jack for remote on-hook / off-hook
Front panel Separation control fine tunes voice separation
20 dB nominal separation of phone line transmit/receive audio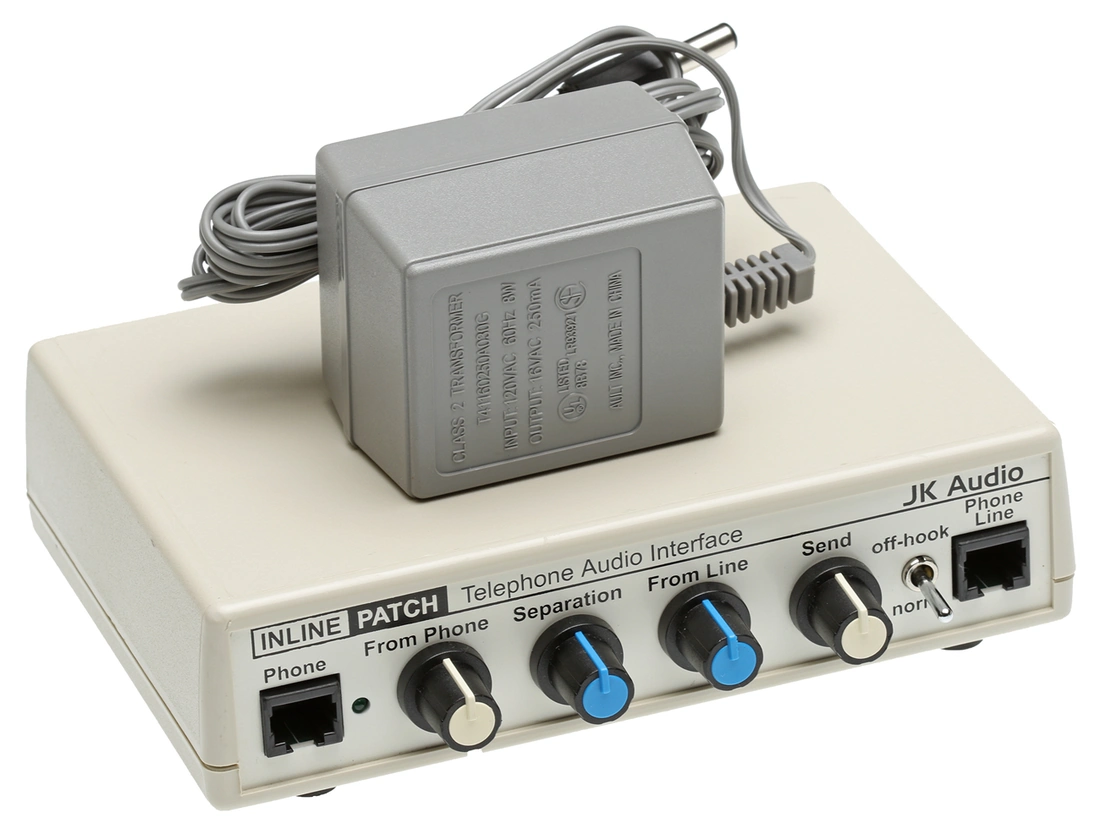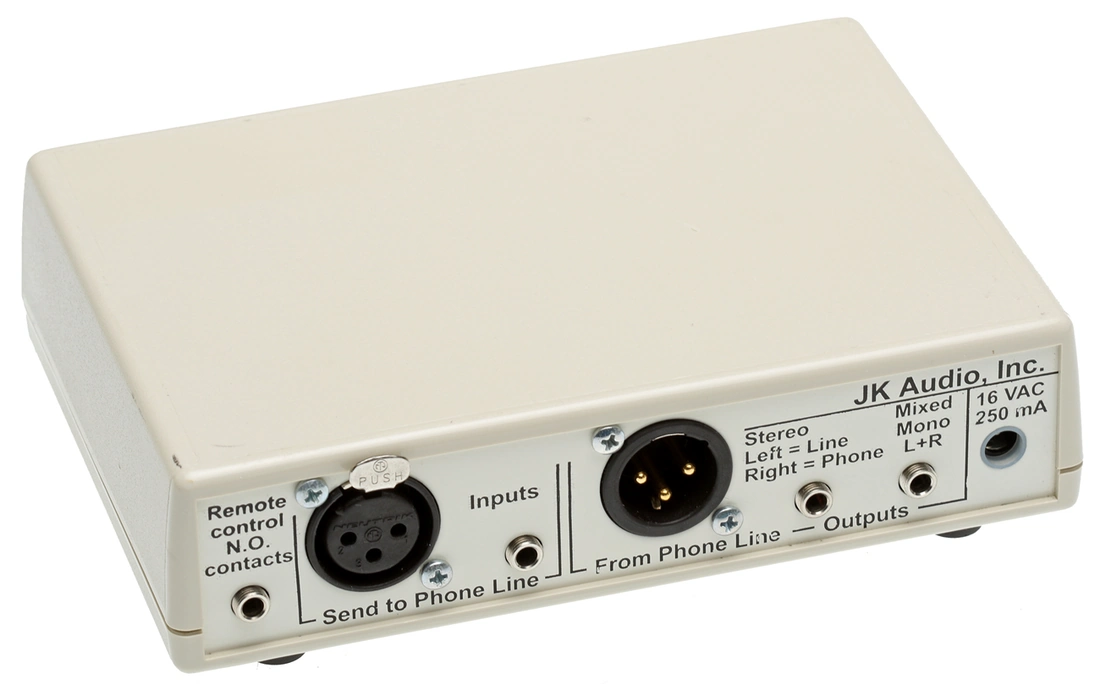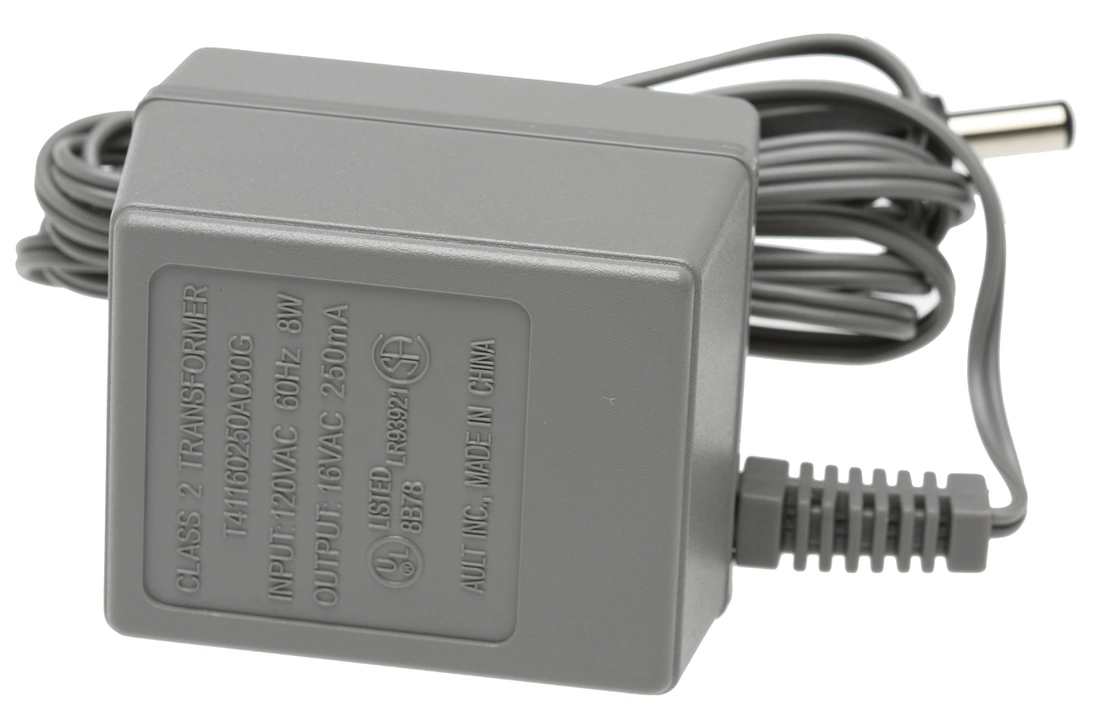 ---
Share this Product
---
More from this collection