JK Audio RemoteMix 2 Portable Sports Field Mixer Remote Mix Broadcast Hybrid IFB [Refurbished]
(
363685892799)

)

Regular price

$508.00

Sale price

$744.00

(1 available in stock)

Tested/Guaranteed • Fully Working • Near Mint Condition • 115/230V Power Supply Included • Portable Sports Broadcast Mixer • Cellphone/POTS Hybrid • List $750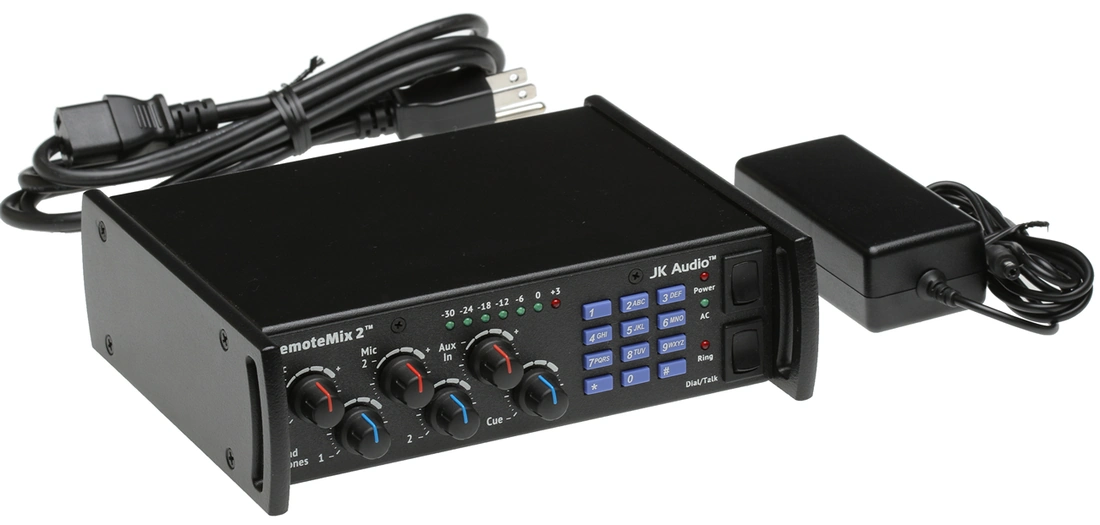 Photos show the actual item for sale
Used, in excellent, near mint condition and fully working. Includes 100-240V auto power supply as shown above. No unpictured cables, accessories or documents are included. The photos show the actual item for sale.
Description
RemoteMix 2 is a two-channel field mixer/headphone amplifier built for the remote broadcast environment.
Usually sells for $712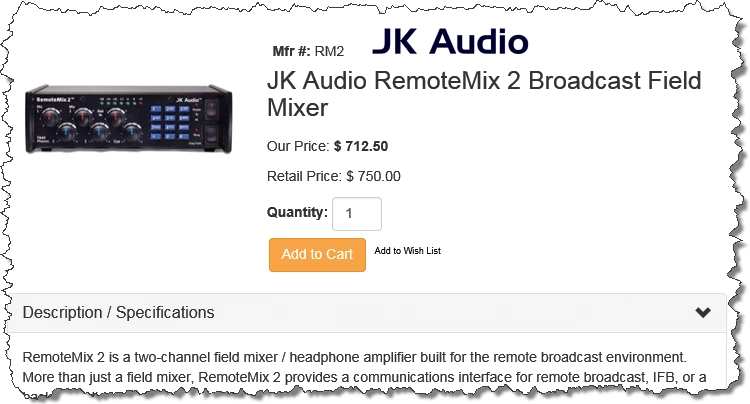 More than just a field mixer, RemoteMix 2 provides a communications interface for remote broadcast, IFB, or a backup audio path.
Full details may be obtained from the Datasheet and User Manual
(https://www.prostudioconnection.net/1601/JK_AUDIO_RemoteMix_2_User_Guide.pdf)
The integrated headphone amplifier provides sidetone to monitor all inputs plus an external feed. RemoteMix 2 features a phone line hybrid with keypad along with a wired notebook/cell phone headset interface.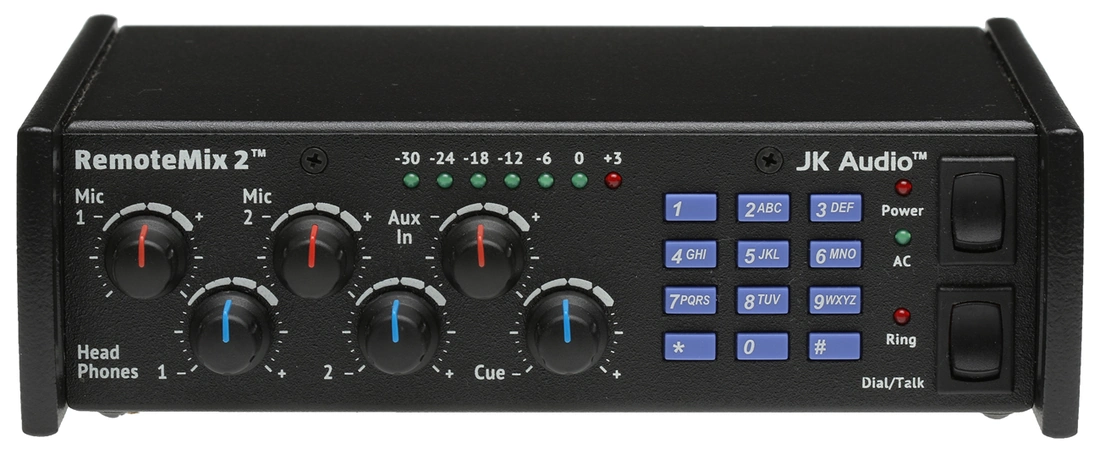 Actual item for sale
All sections are designed to work together, saving setup time and wiring in the field.
TV – RemoteMix 2 Combines a small front-end mixer with two powerful 1/4" headphone outputs. Send and receive interview audio while pulling IFB off the phone line, cell phone, or notebook.
Radio - RemoteMix 2 is perfect for live remotes. Use it as a front-end mixer for your POTS, ISDN, IP or smart phone codec. Use it as a phone line hybrid, calling in to your studio talk show hybrid.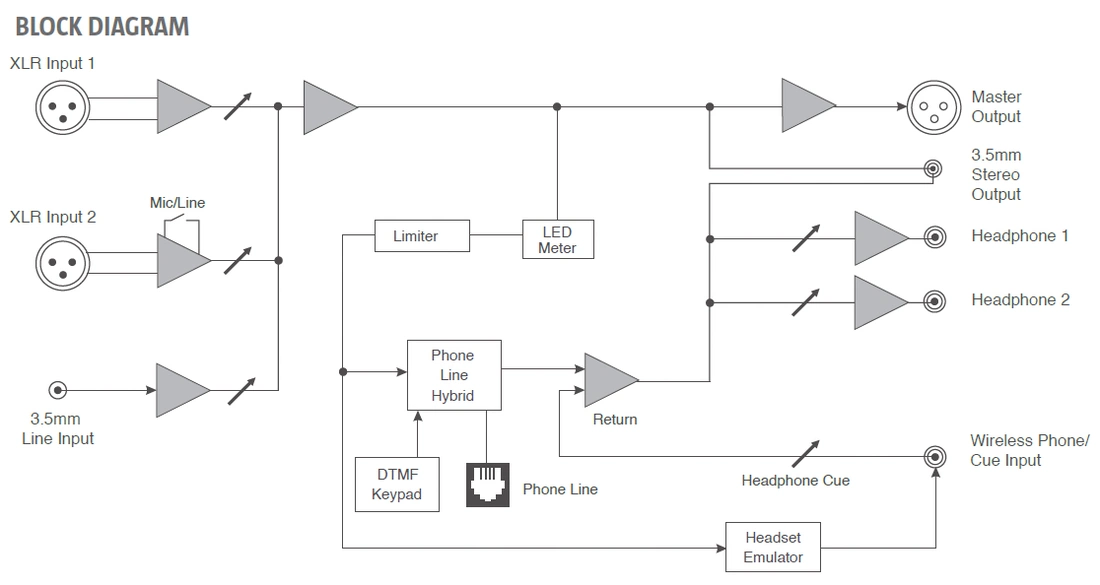 Features
Two XLR mic jacks
Two 1/4" headphone jacks with individual level controls.
XLR Line Out
3.5 mm Send and Receive jacks
LED VU Meter
Phone line hybrid with DTMF keypad
Wired phone headset interface (3.5 mm interface)
HD Voice Compatible
Dual 9 volt batteries (not included)
100-240 VAC External AC Supply
Made in USA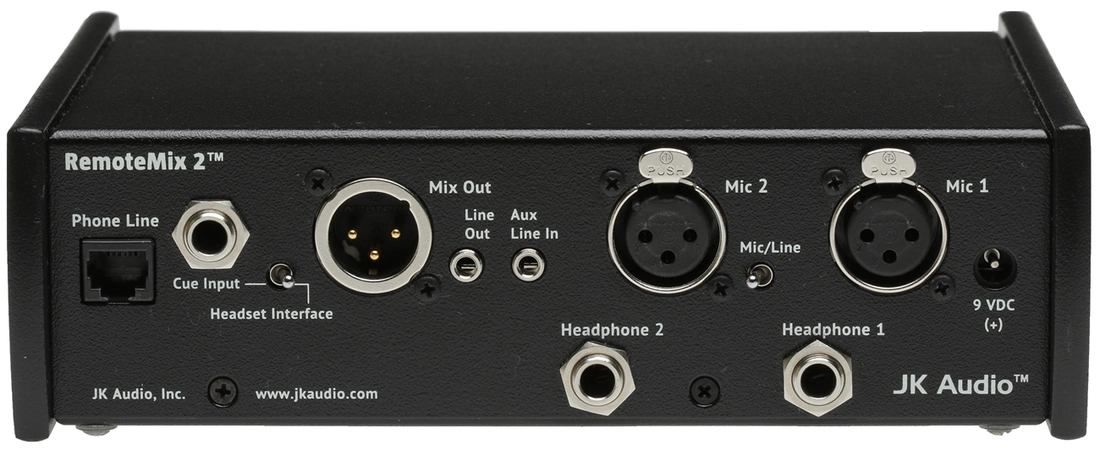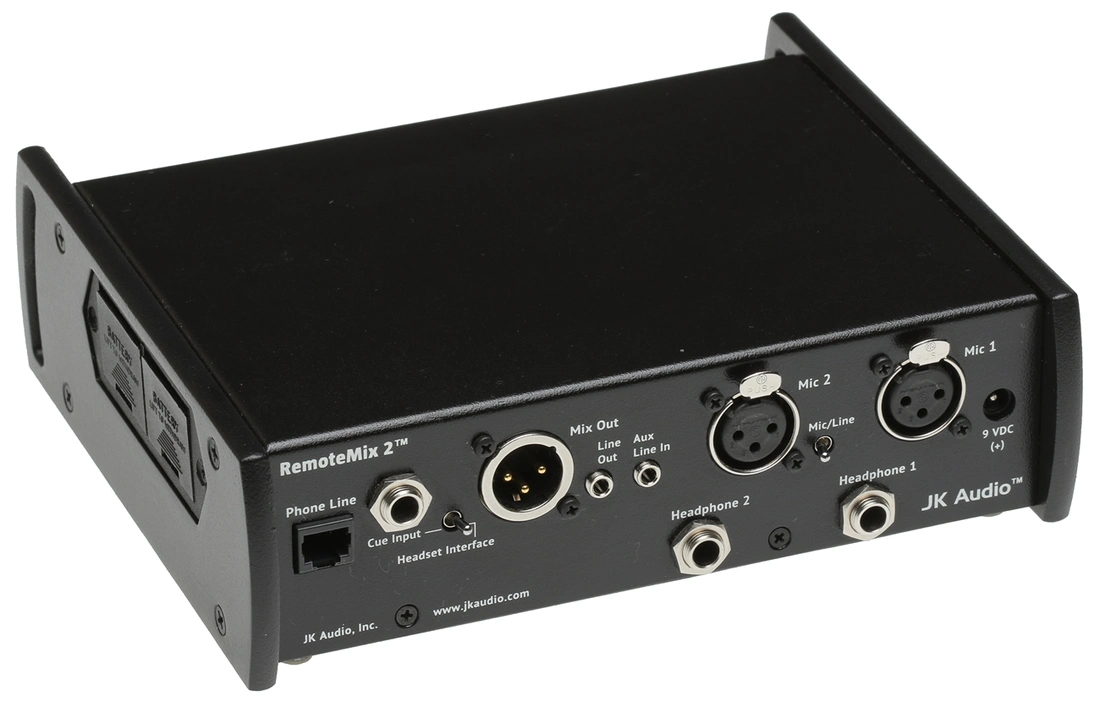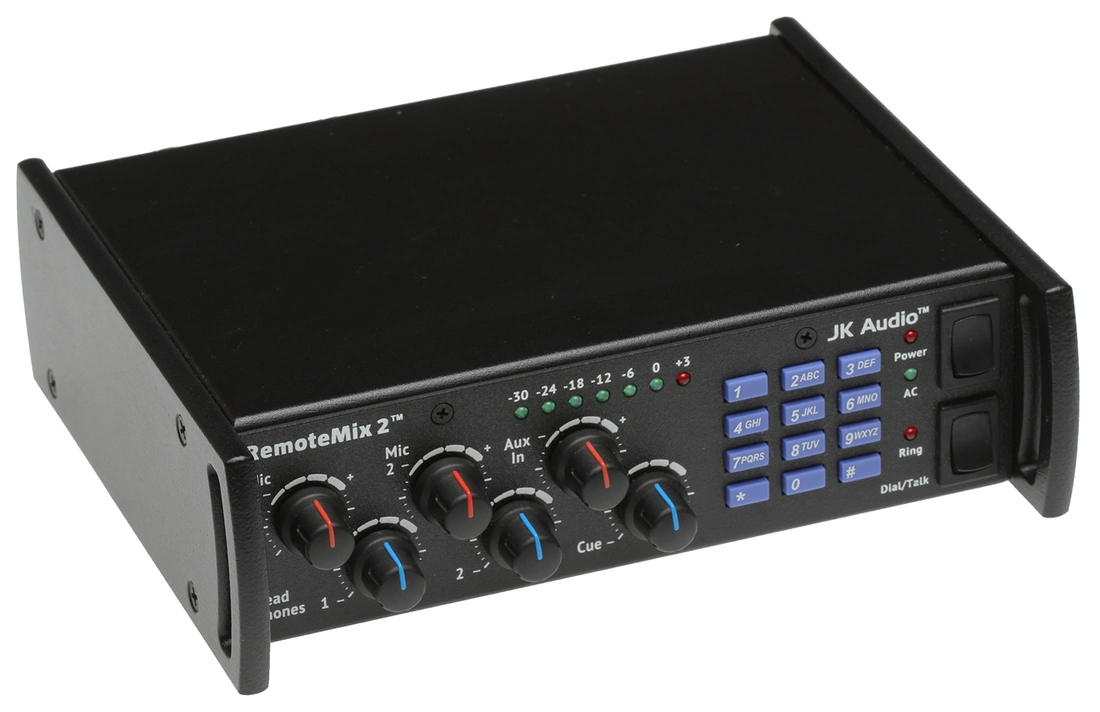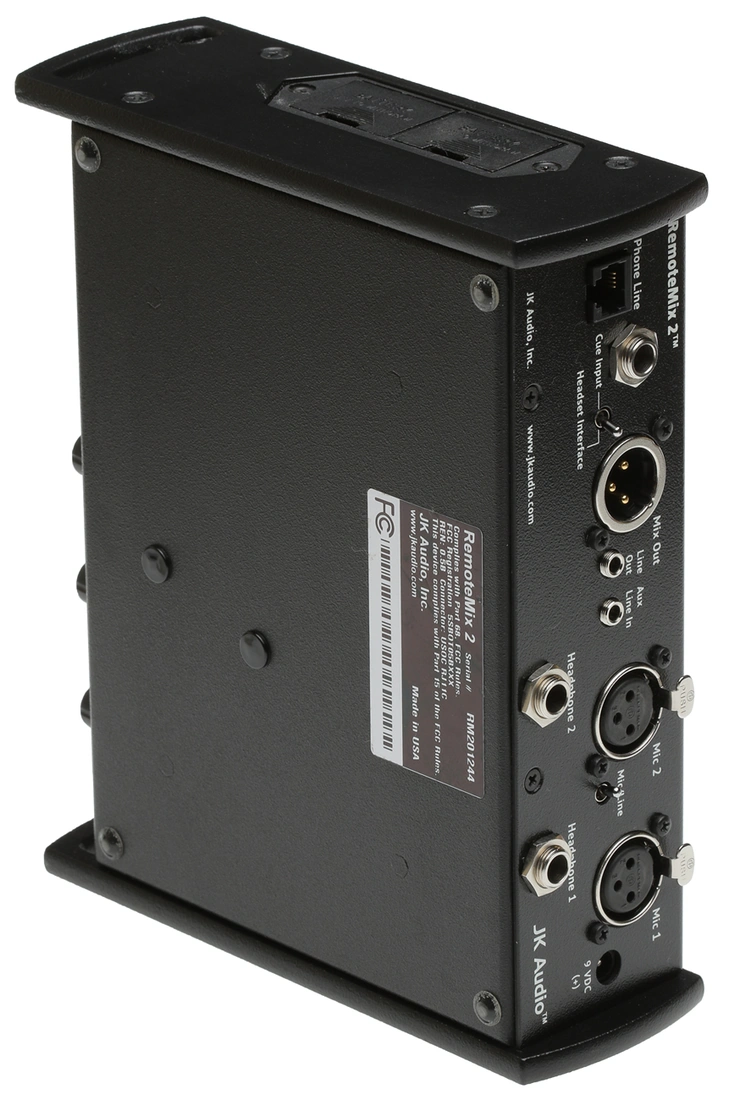 ---
Share this Product
---
More from this collection