Junger Audio B46 Level Magic AES Digital Audio Broadcast Processor AGC Leveler [Refurbished]
(
284708925121)

)

Regular price

$983.00

Sale price

$2,047.00

(1 available in stock)

Excellent Condition • Tested/Guaranteed • AES Digital I/O & Balanced Analog • 'Level Magic' • TV/Radio Broadcast Audio Signal Loudness Leveler

Photos show the actual item for sale

A lightly used audio leveler which does not have the the SDI video option installed. The photos show the actual item for sale. No cables, documents or accessories are included - the manual may be downloaded in PDF format here if required (https://www.prostudioconnection.net/2203/Junger_b46_manual.pdf).

Description
The digital dynamics processor b46 is a professional studio device that is performing automated levelling of digital audio signals.
The dynamic range processor principles developed by Jünger Audio enable level managing devices like compressors, AGC and limiters to be produced with exceptionally high audio quality, without coloration, pumping, breathing, distortion or modulation effects sometimes associated with this type of processor.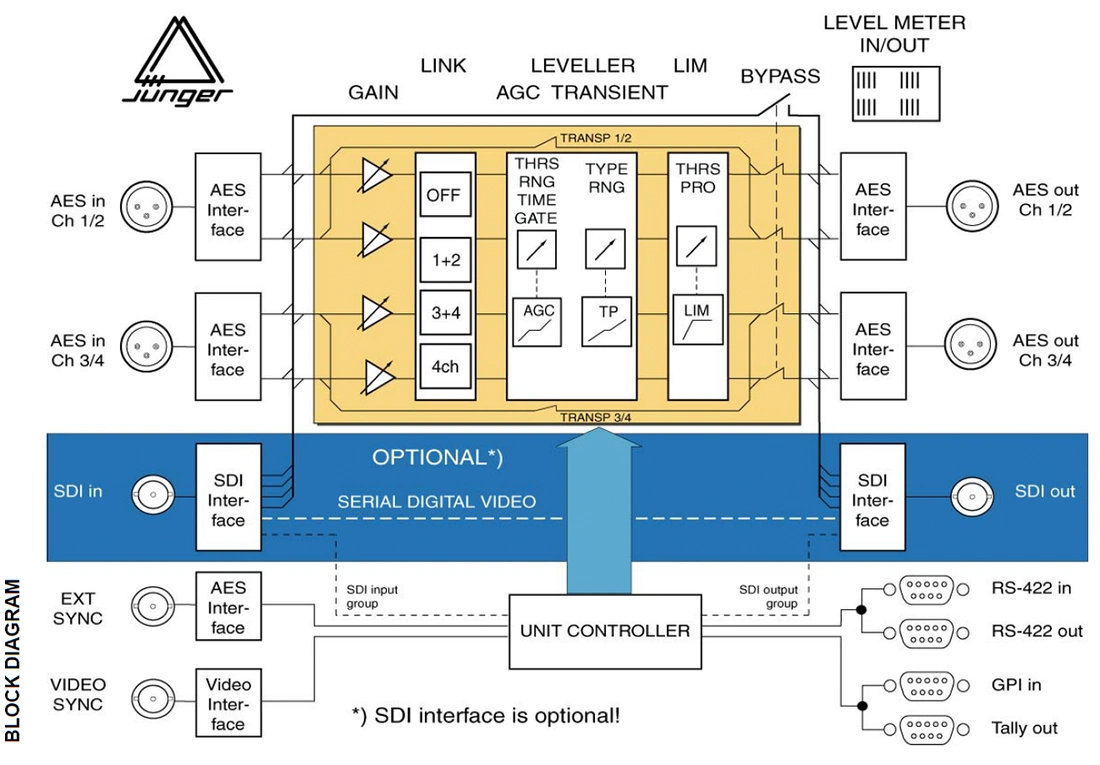 In short, almost inaudible processing - with ease of use. The outstanding quality of the processing is based on the Multi-Loop dynamic range control principle in combination with adaptive controlled processing algorithms developed by Jünger Audio.





The unit is easy to operate and requires only a limited number of settings to be made by the user to achieve optimum results. All other parameters necessary for inaudible processing are continuously automatically controlled in response to changes in the programme signal.

Features
4-channel digital audio levelling processor
Various link modes: 4-ch, stereo 1/2 or 3/4, ch1...4 independent
Adjustable input gain (channel independent) -15...+15 dB
Adaptive controlled audio levelling processing
AGC, Transient Processor, Limiter
User friendly preset and recall function (10 presets)'
Pairwise bit transparent mode input to output
Extern sync mode, AES/EBU or VIDEO (or SDI if optional SDI-interface is present)
RS-422 interface for serial remote
GPI interface for parallel remote control, tally output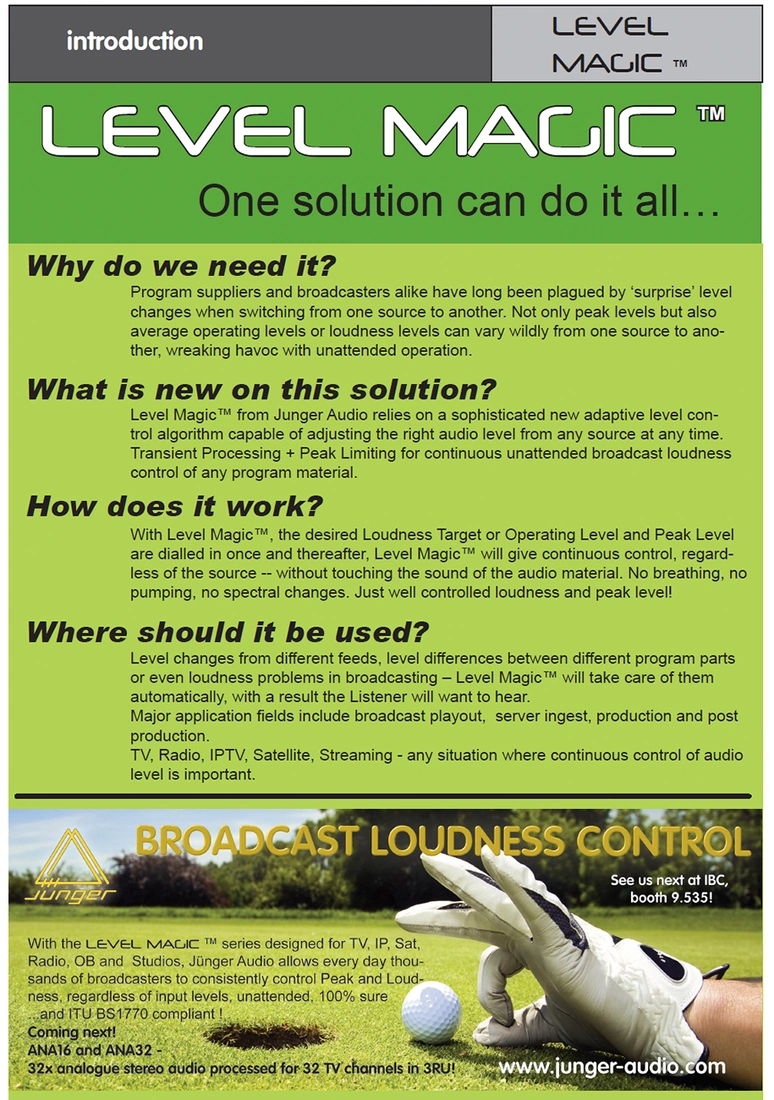 ---
Share this Product
---
More from this collection