(Lot=3) Benchmark IFA-10 4x4 Assignable Utility Line Level Mixer Mix-Minus IFA10 [Used]
(
283001952466)

)

Regular price

$63.87

Sale price

$211.00

(1 available in stock)

Lof of Three • Benchmark IFA-10 4x4 Assignable Utility Line Level Mixers • Mix-Minus Generator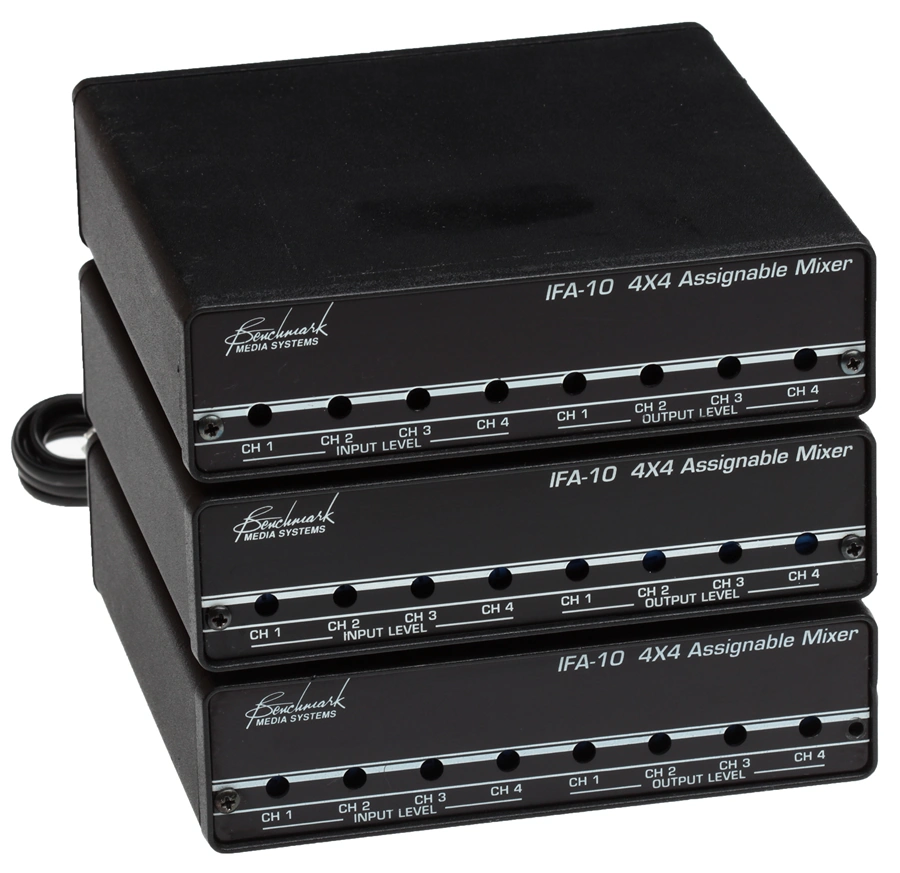 Removed from a working facility but no power supply is included so I have not been able to test them since they were decommissioned. Requires a Benchmark PS-11 or PS-12 Power Supply. The photos show the actual item for sale. No printed manual is included, but a copy may be downloaded here if required.
Description
The IFA-10 may be used as a four-channel line amp, for aux mixing, and for the creation of mix-minus feeds with Telco or satellite communication.
Features
20k ohm balanced inputs +27 dBu input & output clip points
Input gain range -12 to +22 dB
Typical CMRR = 120 dB @ 60 Hz, 90 dB @ 2 kHz, 75 dB @ 20 kHz
Typical THD = 0.0009% @ 2 kHz
Typical -104 dBu noise floor @ unity gain
Internal 0.025" square post/jumper assignments
60-ohm balanced outputs
25-pin "D" connector I/O
Output gain range of unity to -20 dB
Mount up to three units, 12 channels, side by side using the RM-1 (not included)
Power
The IFA-10 requires an external power supply such as the PS-11or the PS-12.
Static DC current requirement is 0.11 Amp.,
Dynamic DC current requirement may be as high as 0.250 Amp with a maximum load of 600 ohms per output.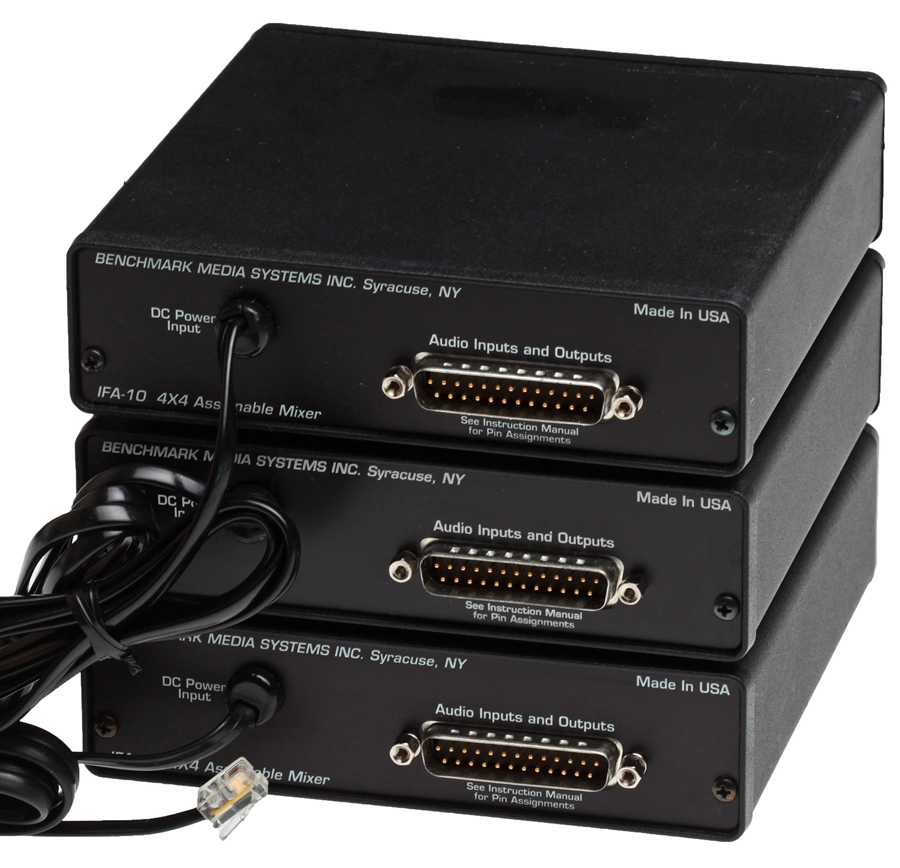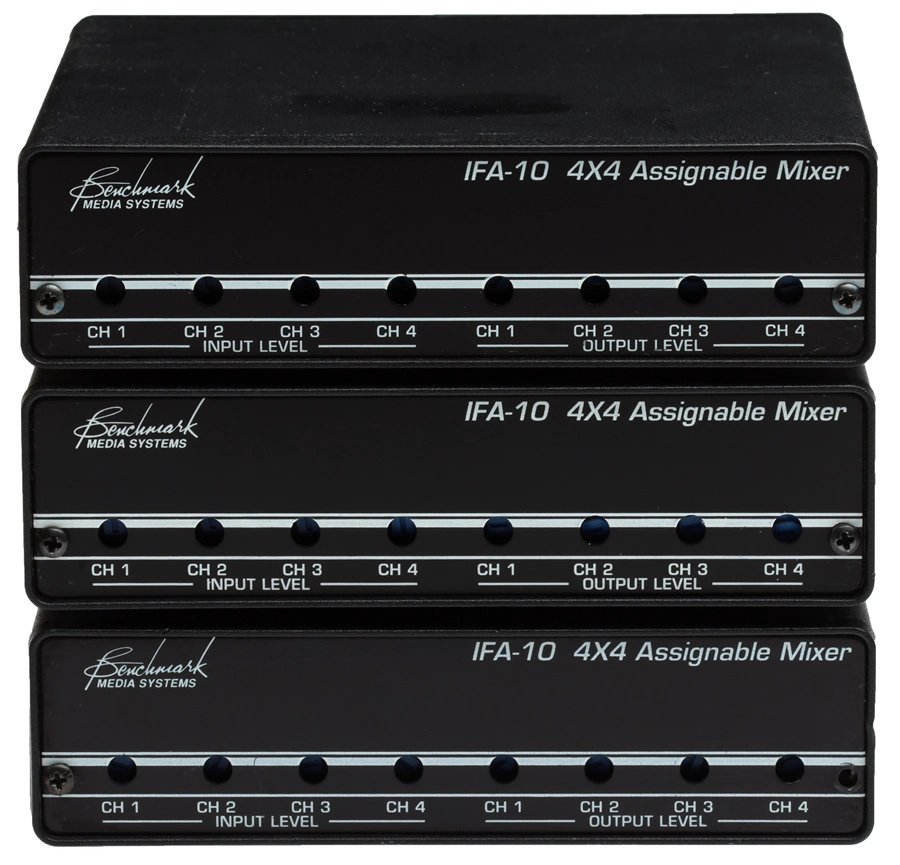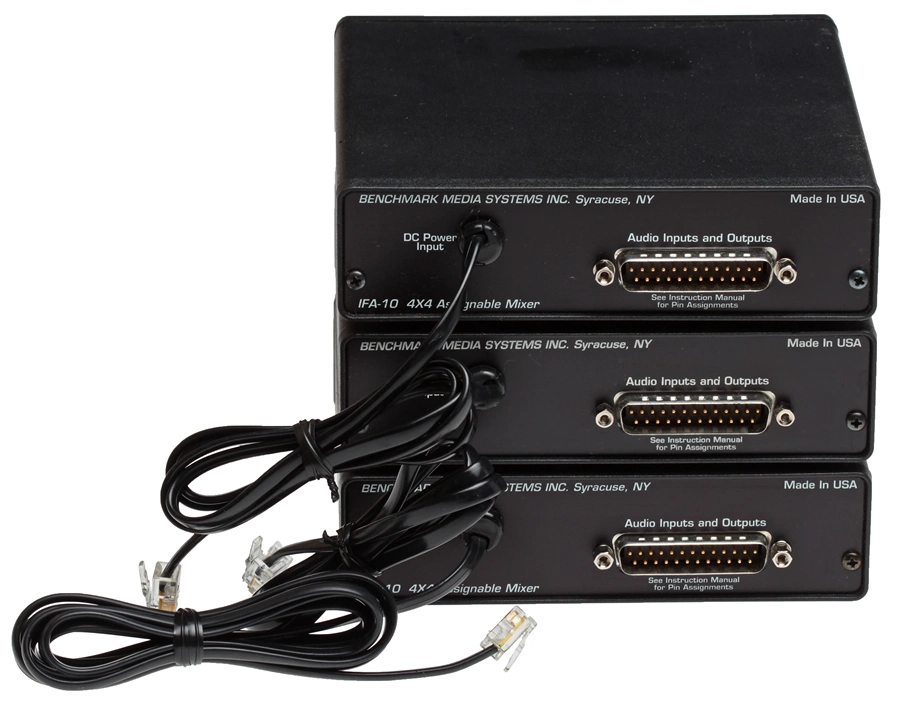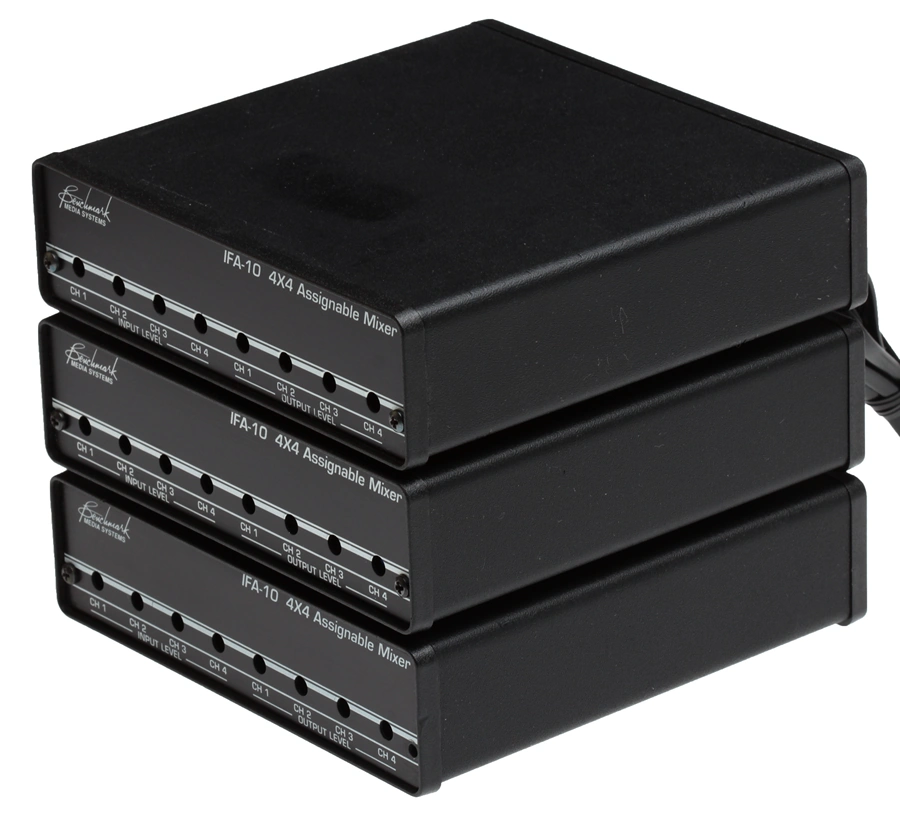 ---
Share this Product
---
More from this collection