M-Audio Flying Cow 24 Bit XLR Analog AES/EBU S/PDIF Digital Analog Converter NEW
(
283910712478)

)

Regular price

$258.00

Sale price

$352.00

(1 available in stock)

New In Shrink-Wrap • In Retail Box • Factory Foam Lined Packaging • Audiophile 24 Bit Converters • Balanced Audio on XLRs • AES and S/PDIF Digital Audio • Analog Digital Converter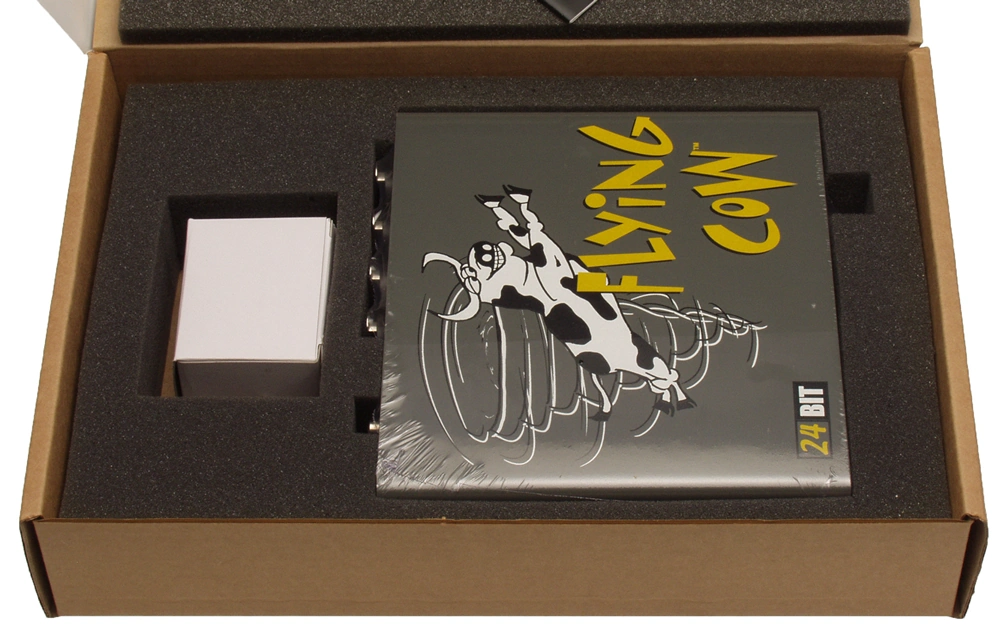 An unused 24 Bit Flying Cow unit. The unit is still in its factory shrink-wrap packaging within the retail carton, which shows a little "shelf wear" on the exterior including on some some some wear on the printed paper outer wrap. This is a new, old stock item - ie. never deployed but may not be a current model and may be out of the manufacturer's warranty period. I may be able to reduce the postage cost for an international buyer if you want me to remove the 115V AC transformer from the carton.
Description
No More Noise! D/A and A/D converters don't belong inside the world's noisiest environment - your computer! They belong on your desktop or in your rack! If you're using a two channel digital I/O card in your computer, the Flying CowTM A/D and D/A converters deliver cutting edge technology and crystal clear audio from 24-bit, delta sigma converters with 128x oversampling. The superior sonic performance will convince you to use the Flying Cow for everything from computer based digital audio needs to adding unparalled clarity to your DAT recordings.
Full details may be obtained from the User Manual
(https://www.prostudioconnection.net/0113/FlygCow24b_Manual.pdf)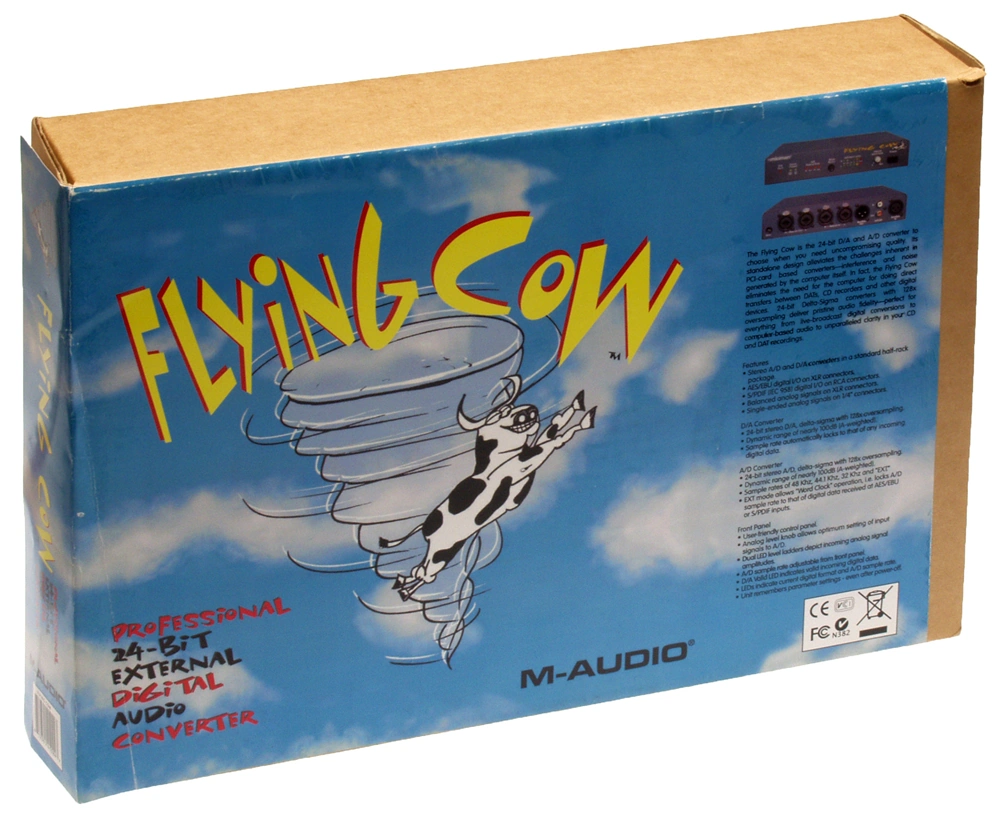 Features
Stereo A/D and D/A converters in a standard half-rack package
AES/EBU digital I/O on XLR connecters
S/PDIF (IEC 958) digital I/O on RCA connectors
Balanced analog signals on XLR connectors
Single-ended analog signals on 1/4" connectors
Usually sells for $399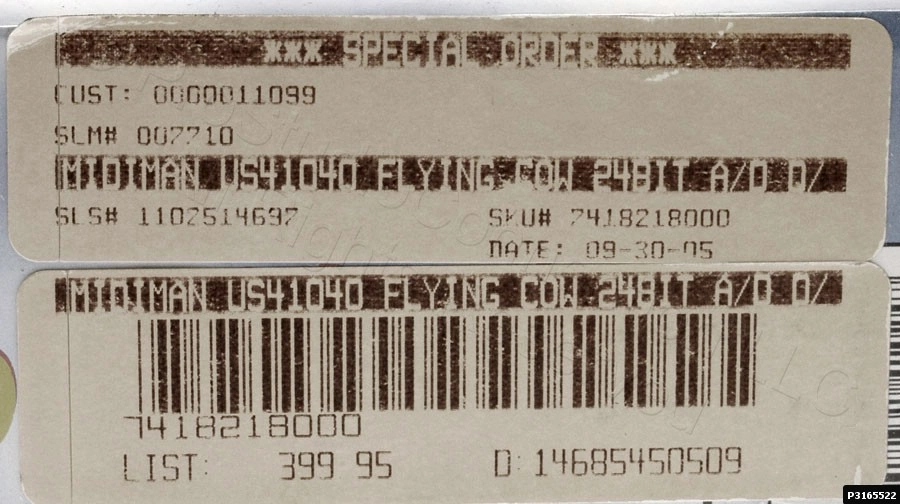 D/A Converter
24-bit stereo D/A, delta-sigma with 128x oversampling.
Dynamic range of nearly 100dB (A-weighted)
Sample rate automatically locks to that of any incoming digital data.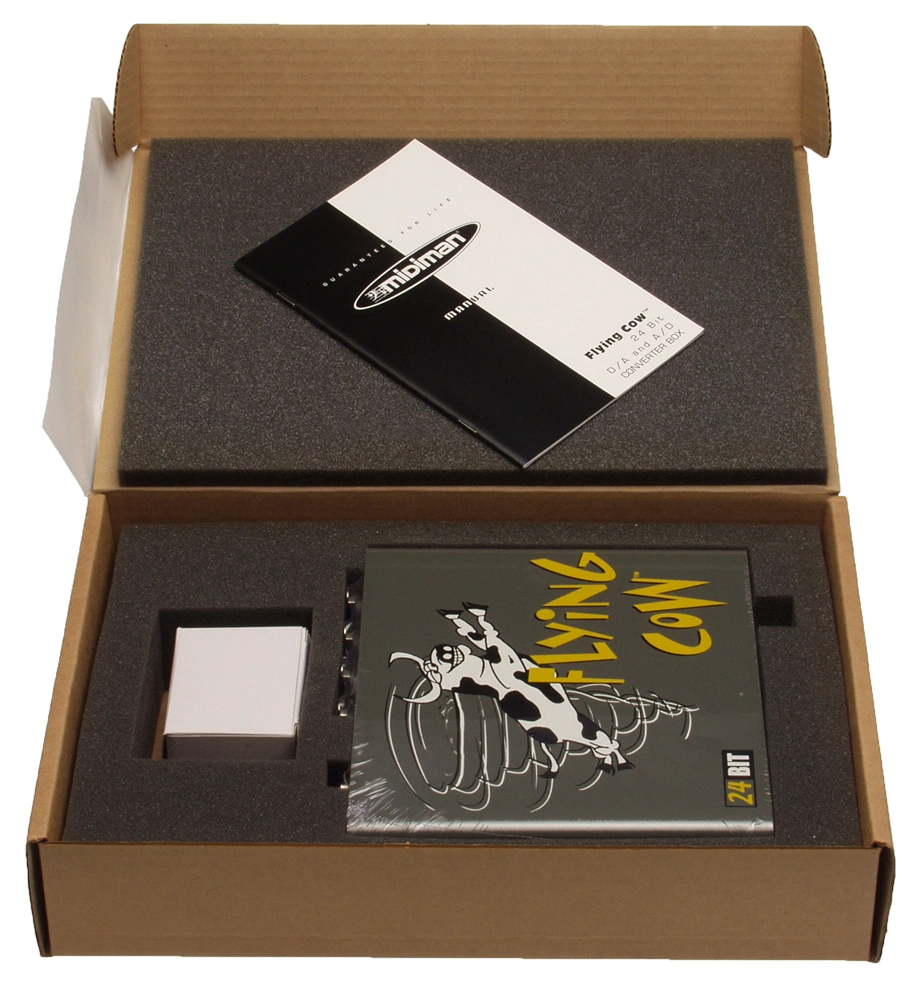 A/D Converter
24-bit stereo A/B, delta-sigma with 128x eversampling
Dynamic range of nearly 100dB (A-weighted).
Sample rates of 48 Khz, 44.1 kHz, 32 Khz and "EXT."
EXT mode allows "Word Clock" operation, i.e. locks A/D sample rate to that of digital data received at AES/EBU or S/PDIF inputs.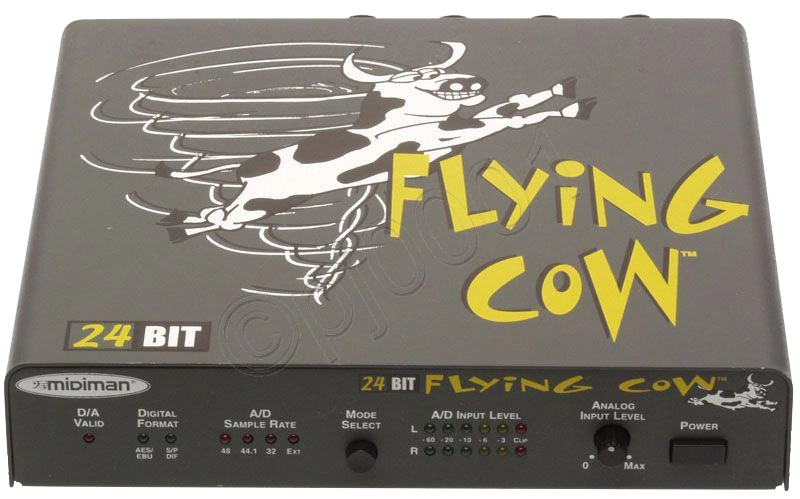 Front Panel
User-friendly control panel.
Analog level knob allows optimum setting of input signals to A/D.
Dual LED level ladders depict incoming analog signal amplitudes.
A/D sample rate ad justable from front panel.
D/A Valid LED indicates valid incoming digital data
LEDs indicate current digital format and A/D sample rate.
Unit remembers parameter settings - even after power-off.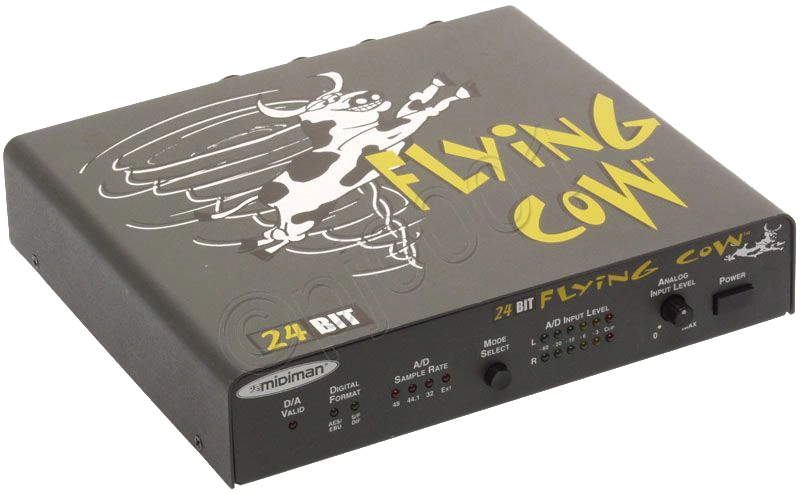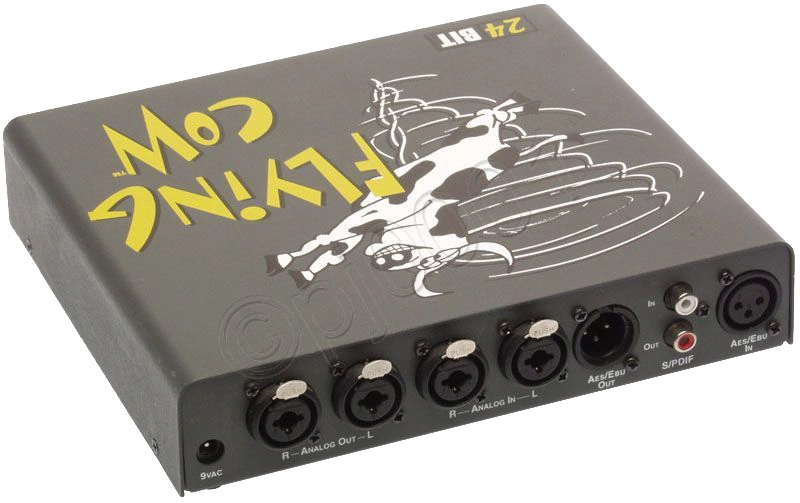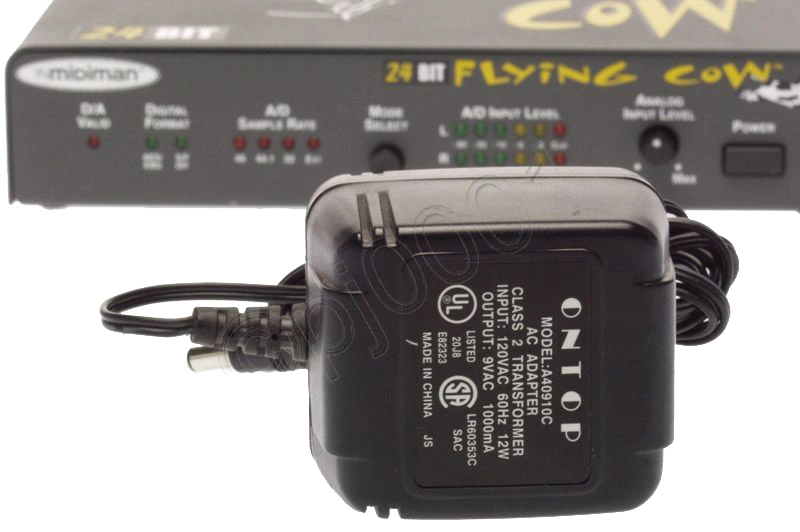 ---
Share this Product
---
More from this collection