Marantz PMD570 Balanced XLR S/PDIF Solid State Rackmount Digital Recorder Player [Used]
(
363238995325)

)

Regular price

$262.00

Sale price

$385.00

(1 available in stock)

Lightly Used, Good Condition • Versatile • S/PDIF Digital I/O • Balanced Analog I/O on XLRs • USB • RS-232 • Solid State Digital Audio Recorder Player • CF Card

Photos show the actual item for sale

Lightly used, in good cosmetic condition and fully working. No unpictured cables, accessories or documents are included. Devices of this type can be selective about which brands of cards they will work with so I will include a small CF card that is compatible to allow you to test the item upon receipt. I cannot guarantee compatibilty with all CF cards types, especially older versions so, worst case, you might need to try more than one to find one which works.
Description
For years, Marantz Professional has led the industry in the recording and gathering of audio for every application from Houses of Worship to Corporate Boardrooms to Municpalities to Courthouses and beyond.
Full details may be obtained from the User Manual
https://www.prostudioconnection.net/1502/Marantz_PMD-570_Manual.pdf

Not afraid of moving forward with technology, the new PMD570 pro-installation solid state recorder from Marantz Professional will lead the charge in audio data acquisition.

Usually Sells for $899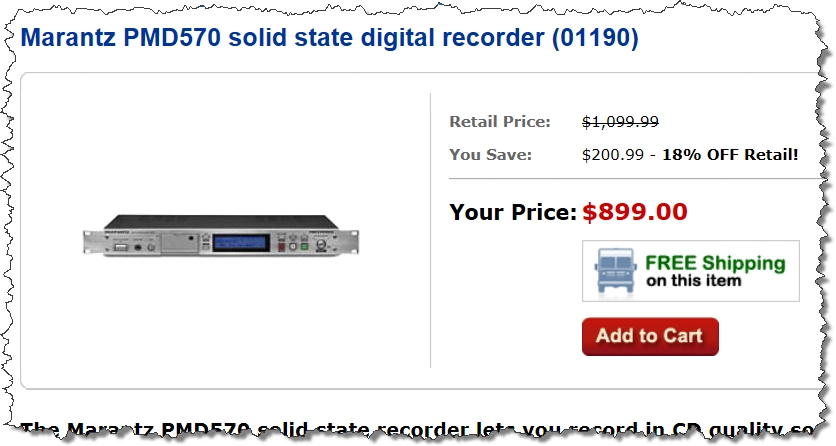 Photos show the actual item for sale

Highlights
Record Directly to Compact Flash Cards
RS-232c Control of Functions (software not included)
Easy One Touch Record
No Moving Parts
MP3, MP2, WAV, and BWF Format Compatible
Menu Driven Contact Closure
Digital Input and Output
Balanced XLR Line inputs with Trim
Unbalanced Line In and Out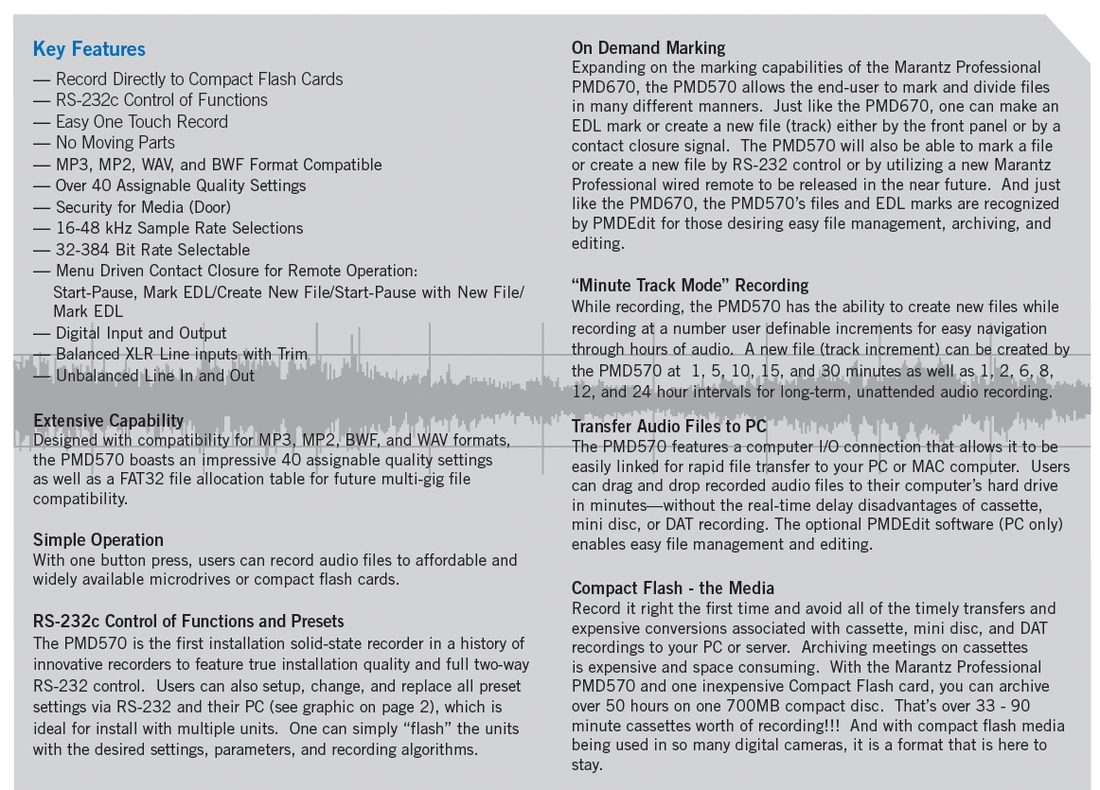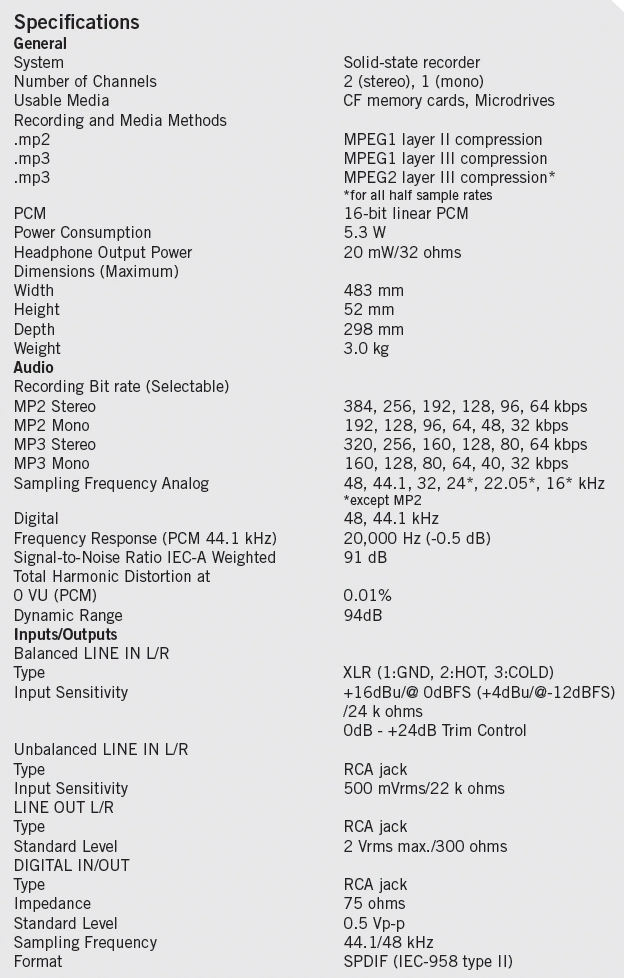 ---
Share this Product
---
More from this collection