Masterclock MCR-PCI Computer Precision Real Time Clock Reference Add-In Card [Used]
(
283579836079)

)

Regular price

$61.97

Sale price

$171.00

(1 available in stock)

Used • Internal battery-backed real-time clock • Accuracy of ± 1min/year • Internal Time Reference for PCs • Provides Millisecond Accuracy to Windows Applications • Real time clock chip & oscillator with temperature compensation • Time in hours, minutes, seconds, milliseconds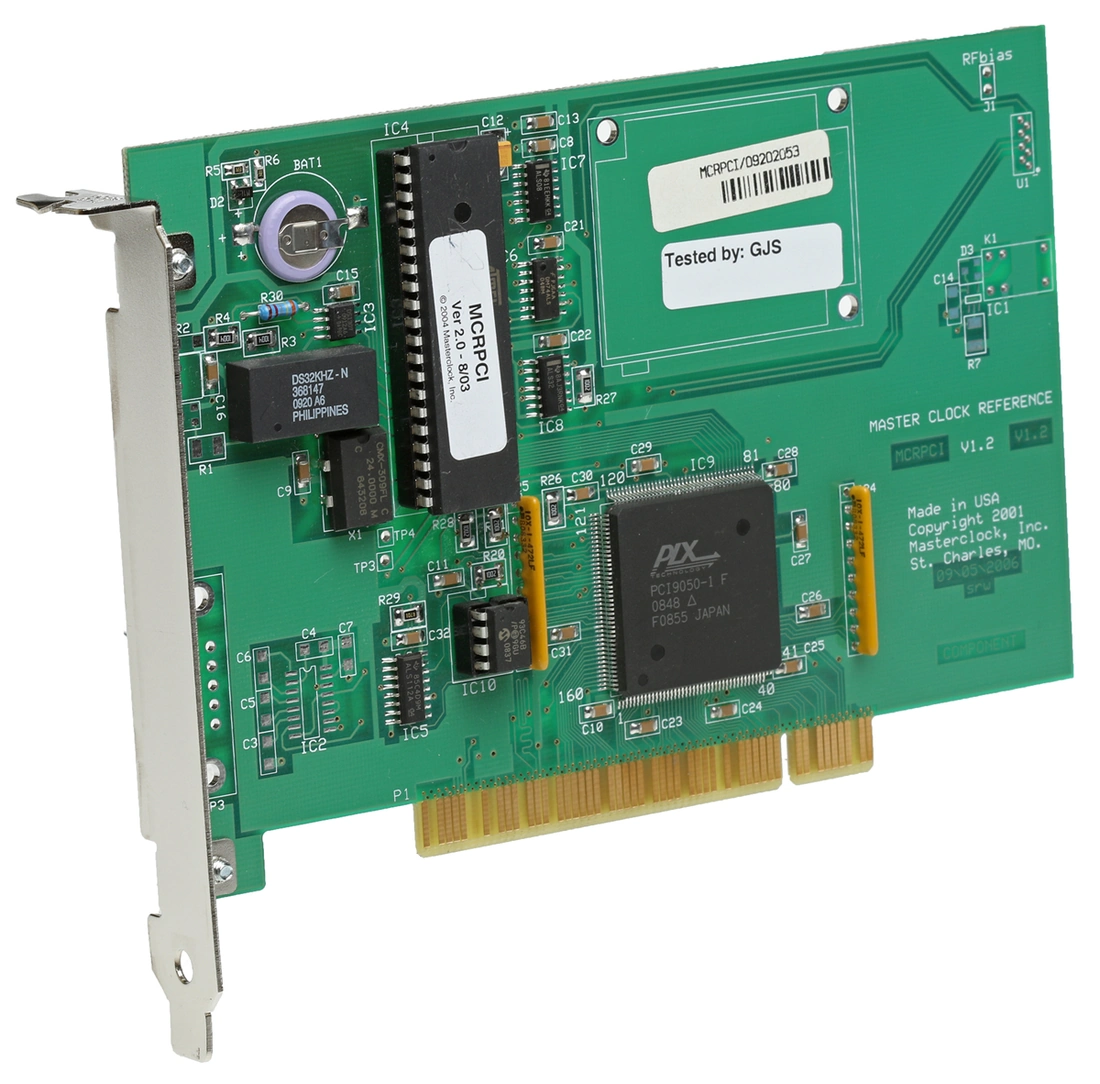 Overview
An used precision timekeeping card for a PCI slot. Seller warranty does not cover the on-board rechargeable button cell.  I can send the buyer the install files by email if required, but note that the latest versions of Windows may not be officially supported.
Description - MCR-PCI Master Clock Reference PCI Card
The master clock reference (MCR) card is a PCI card that provides stable accurate time and date information for a Windows PC. The card uses a Real Time Clock (RTC) chip and oscillator with temperature compensation to stabilize the PC clock. The MCRPCI maintains PC accuracy to 165 ms/day, or 1 minute per year. The on-board clock runs from a backup battery in the absence of power from the PC.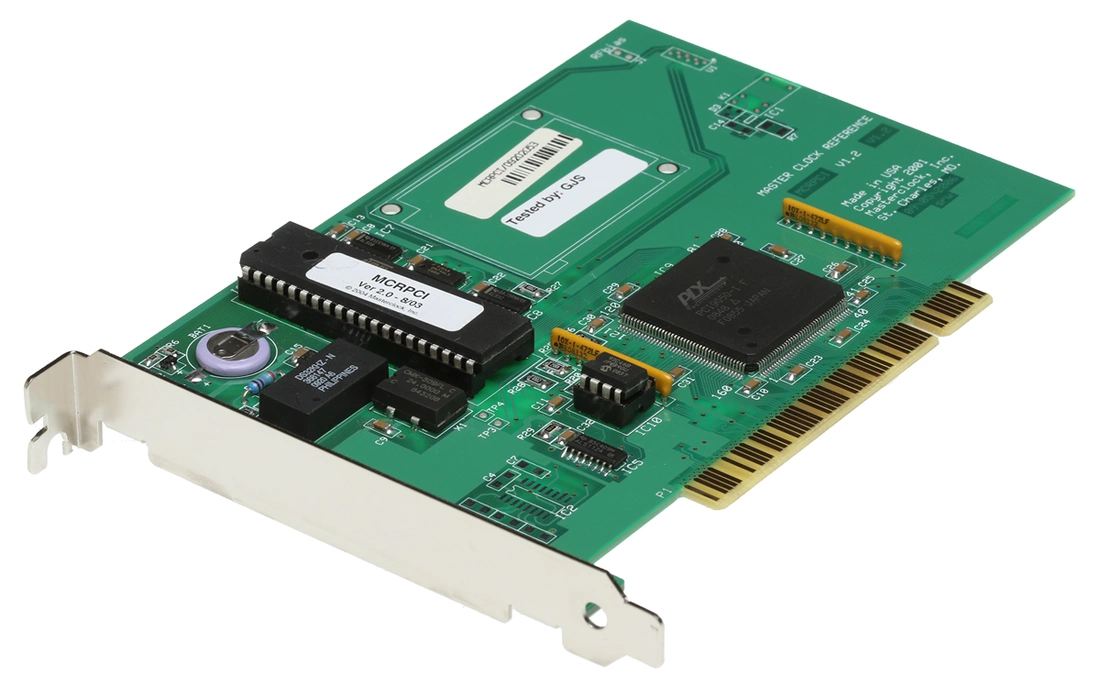 Features
Accurate clock reference for PCs
Provide millisecond accuracy to applications and automation systems
Supplied with software to allow user to set the card which then sets the PC clock
Ability to update from stable external time source using DLLs and APIs for custom programming; includes sample source code
Real Time Clock chip & oscillator with temperature compensation
Drivers and APIs included for Windows 98/ME/NT/2000 and XP
Stability of ± 165 ms per day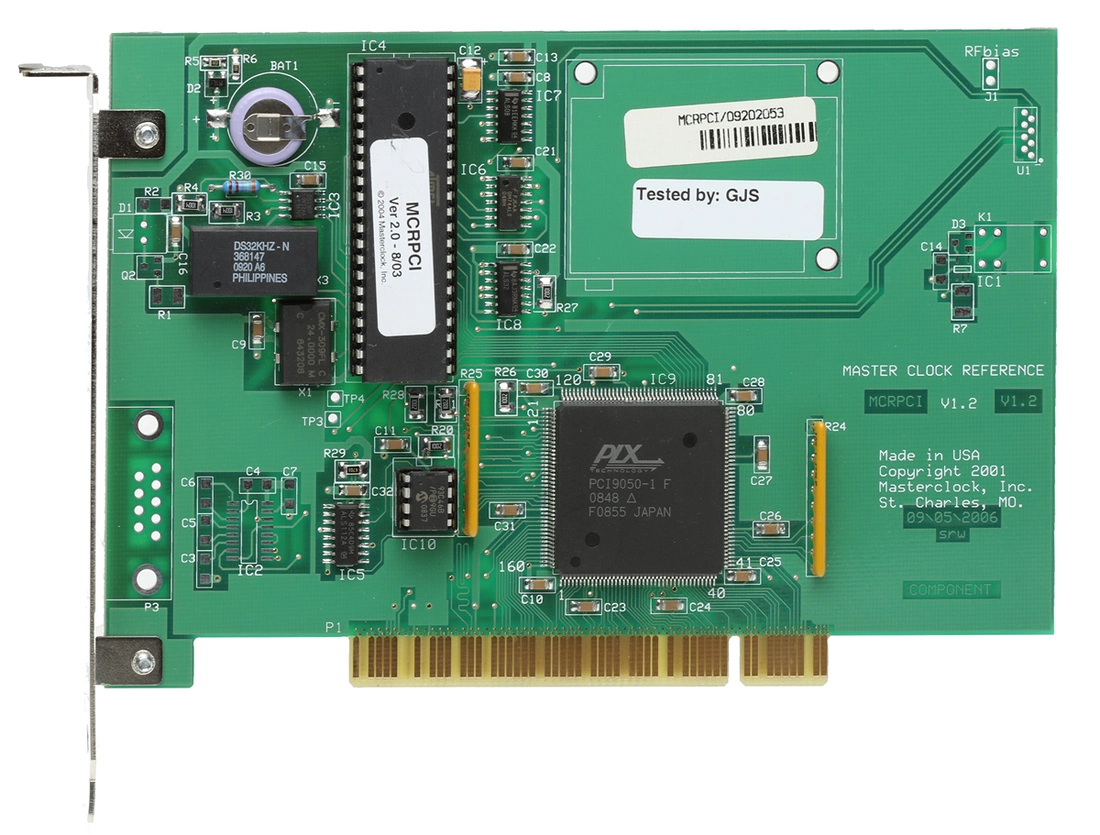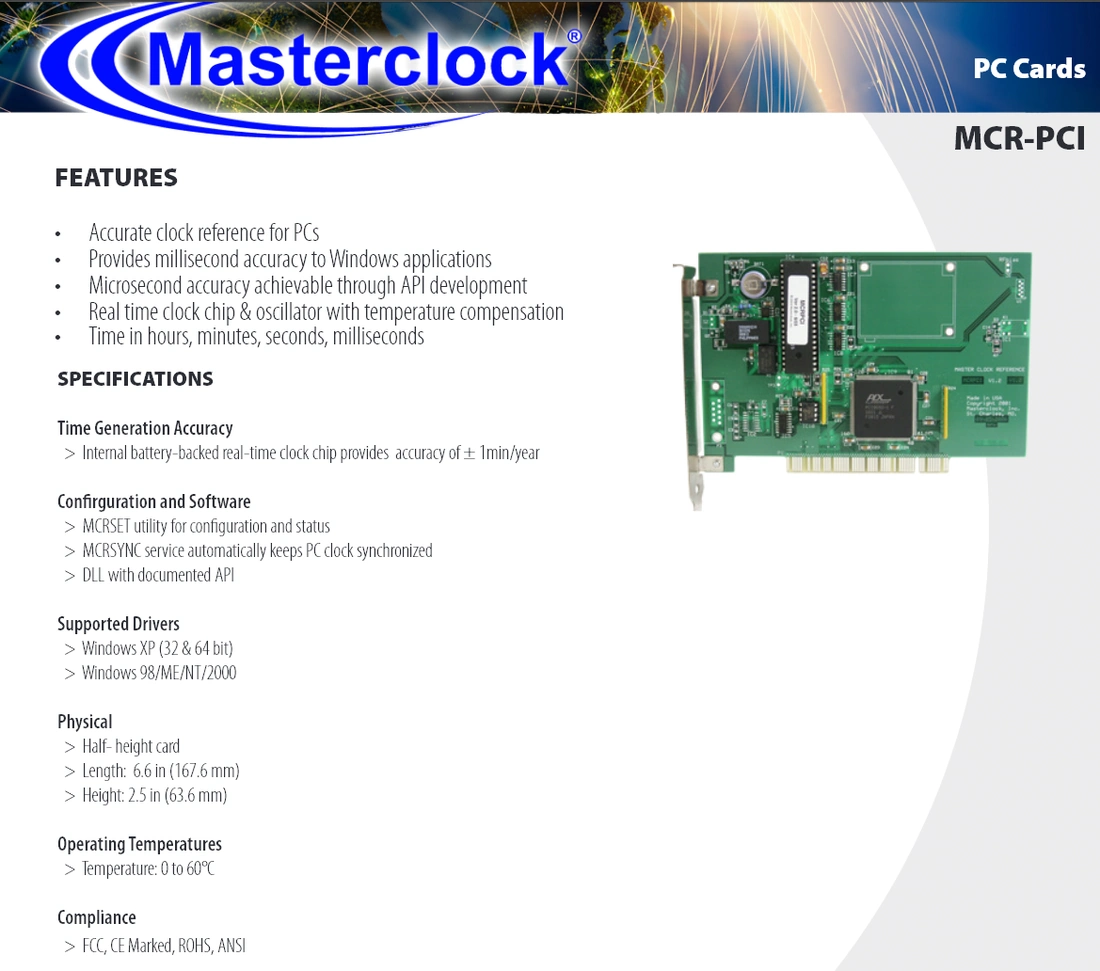 ---
Share this Product
---
More from this collection