Masterclock TCR-500 Computer PCI SMPTE IRIG-B Serial Timecode Input Reader Card [Used]
(
362725574130)

)

Regular price

$51.64

Sale price

$109.00

(1 available in stock)

Used • PCI Card • Reads SMPTE and IRIG Timecode • Millisecond Timing Accuracy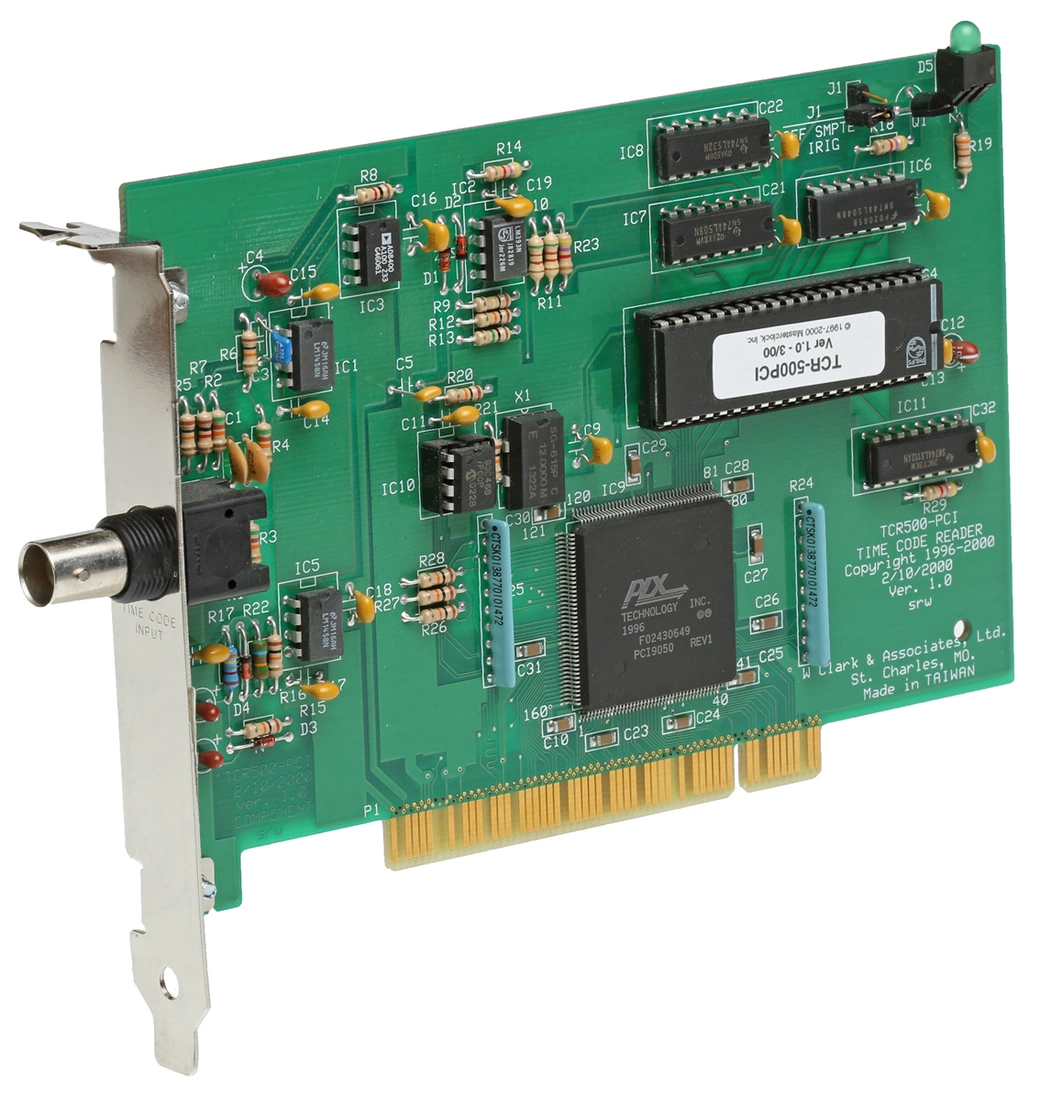 Overview
An used precision timekeeping card for a PCI slot. No software is included. The manual may be obtained here https://www.prostudioconnection.net/1908/TCR500_Manual.pdf
Description - TCR500 - Time Code Reader PCI Card
The TCR500-PCI is a time code reader plug-in cards for standard 5V, 32 bit PCI bus, on IBM-PC's and compatible computer systems. The card can be used to synchronize time in a PC or Server to a master time code. In addition, it can be used as a SMPTE or IRIG-B(1) linear time code reader, under software control. The reader is compatible with 24/25/30 fps NDF (Non Drop Frame) SMPTE linear time code. The reader is also compatible with the IRIG-B(1) 1 kHz amplitude modulated time code format.
This instruction book covers installation and operation of the card using linear SMPTE and also IRIGB(1) TC (Time Code). In some cases references are made to 24, 25 or 30 frames. It should be understood that the reference to 24, 25 or 30 frames per second only applies to the SMPTE TC.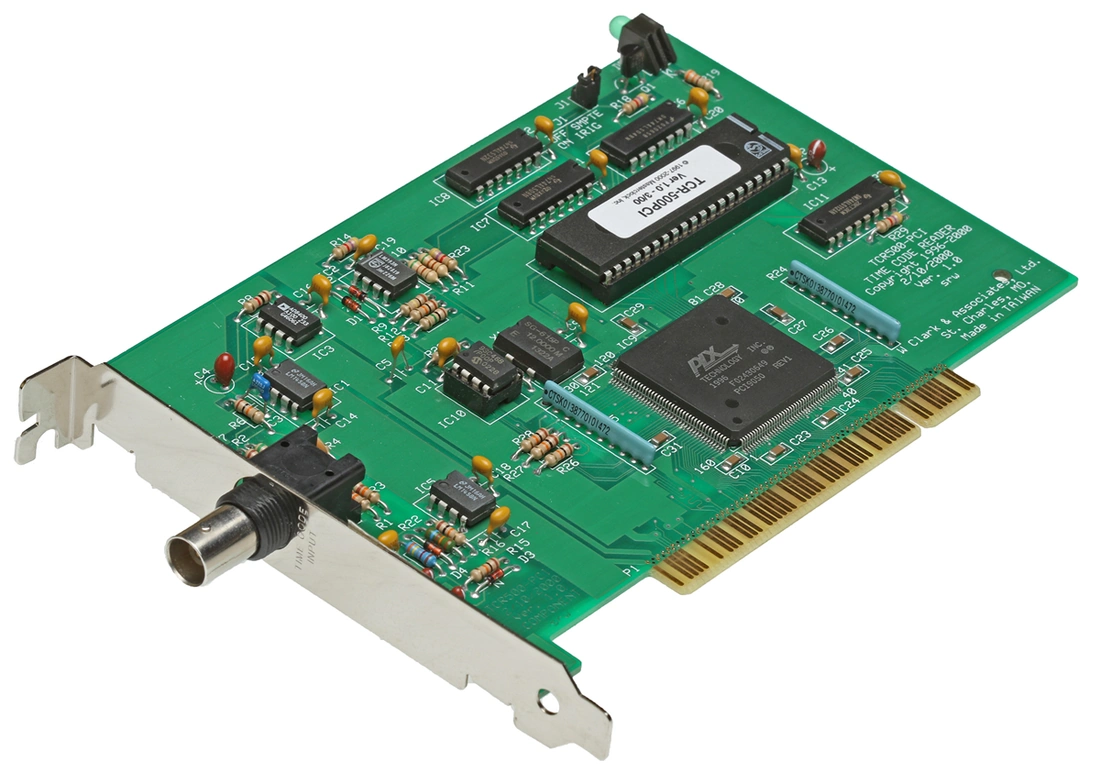 Features
Reads time codes in SMPTE, EBU & FILM 24, 25 & 30 fps) and IRIG-B(1) formats and synchronizes PC clock to time codes
Synchronize PCs - SERVERS - NETS - AUTOMATIONS world wide to milli-sec accuracy
Automatic daylight saving time and date set when using Masterclock GPS-200 or Leitch master clock source
TSR software is supplied for operation under Win-95/98/2000
TCR500 - software is supplied for operation under Win-95/98/2000 and Win NT
Optional software TCRSYNC-NTP [not included] provides NTP reference for heterogeneous operating systems on an Ethernet LAN, based on TCR500 time code input.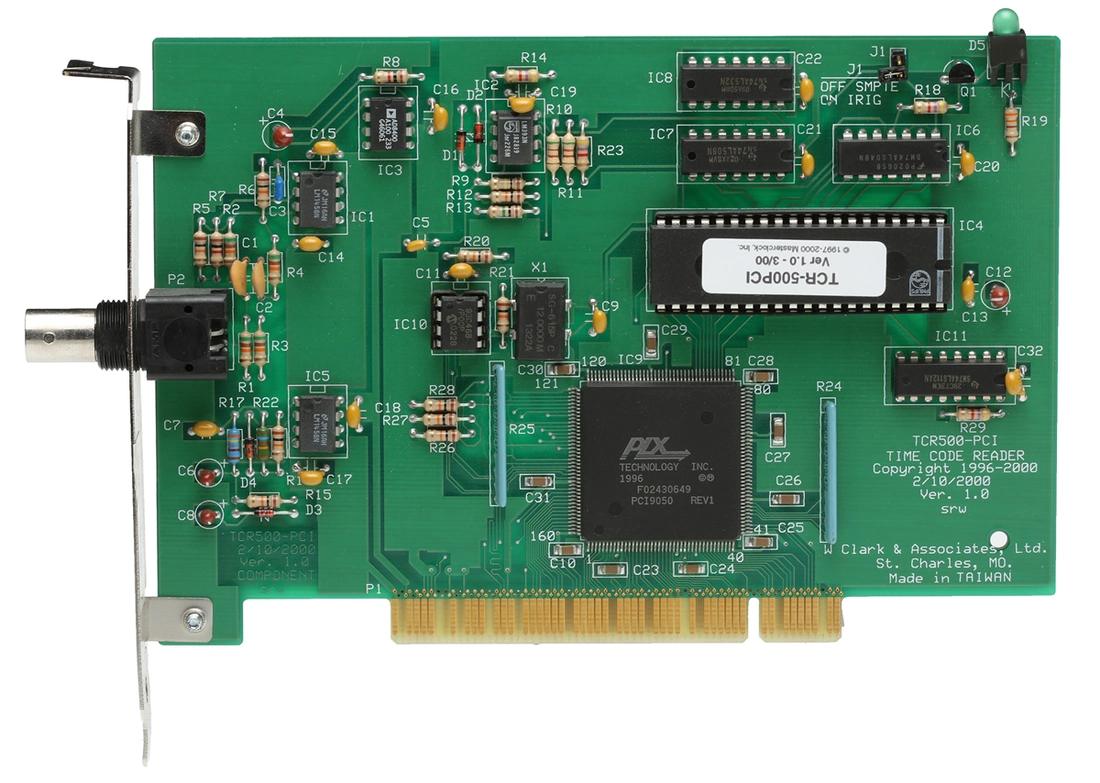 ---
Share this Product
---
More from this collection