Maxrad PCTEL GPS-TMG-26 Lucent Datum GPS 26dB Antenna w/ Dual Pole Mount Kit
(
364551549447)

)

Regular price

$74.40

Sale price

$110.00

(2 available in stock)

Maxrad PCTEL GPS-TMG-26N Lucent Datum GPS 26dB Antenna with Dual Pole Mount Kit

3.3V to 9V Power • N Connector • Part Number GPS-TMG-26NMS • New Old Stock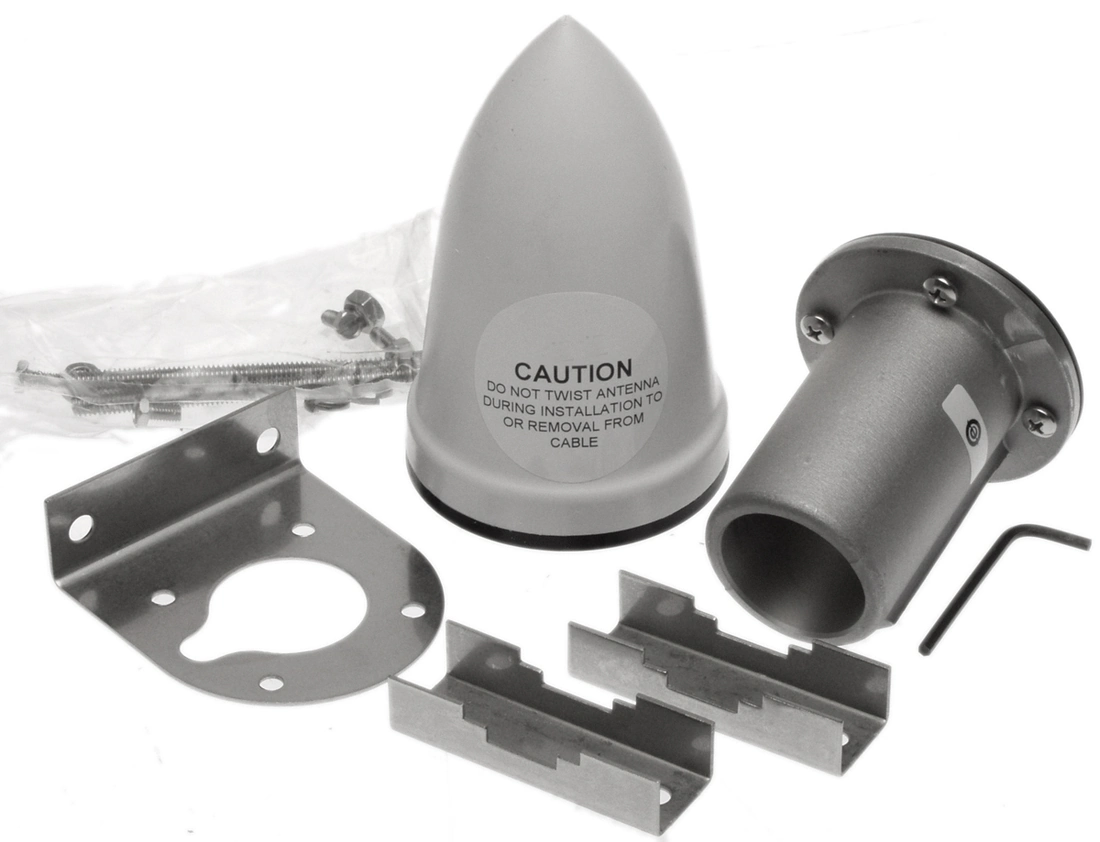 Item is new old stock and unused.
Description
The GPS-TMG-26N timing reference antennas are specifically designed for long-lasting, trouble-free deployments in congested cell-site applications. Their 26dB high gain amplifier is well suited to address attenuation issues associated with applications requiring longer cable runs.
The proprietary quadrifiliar helix design, coupled with multistage filtering provides superior out-of-band rejection and lower elevation pattern performance than traditional patch antennas.
Their unique radome shape sheds water and ice, while eliminating problems associated with bird perching.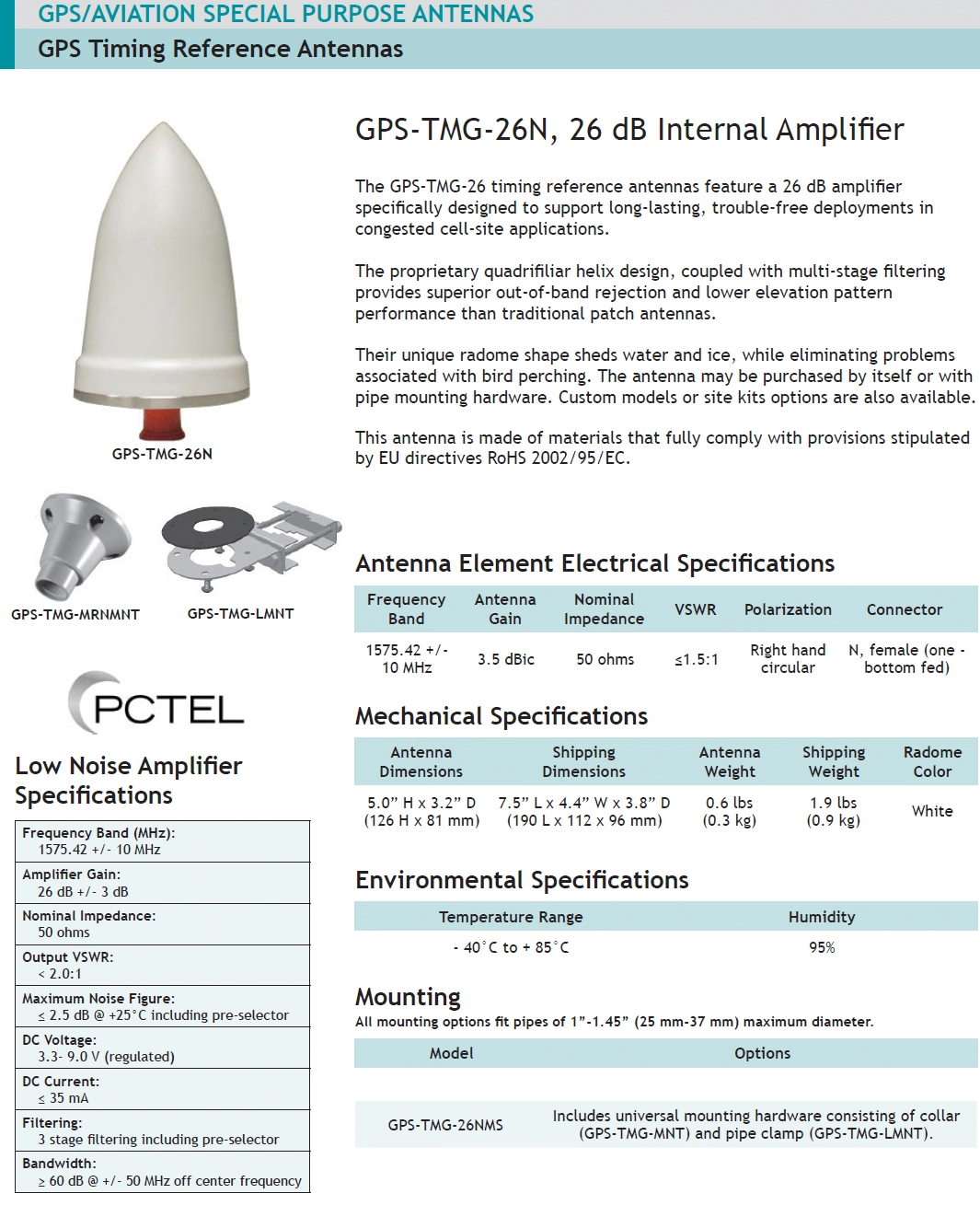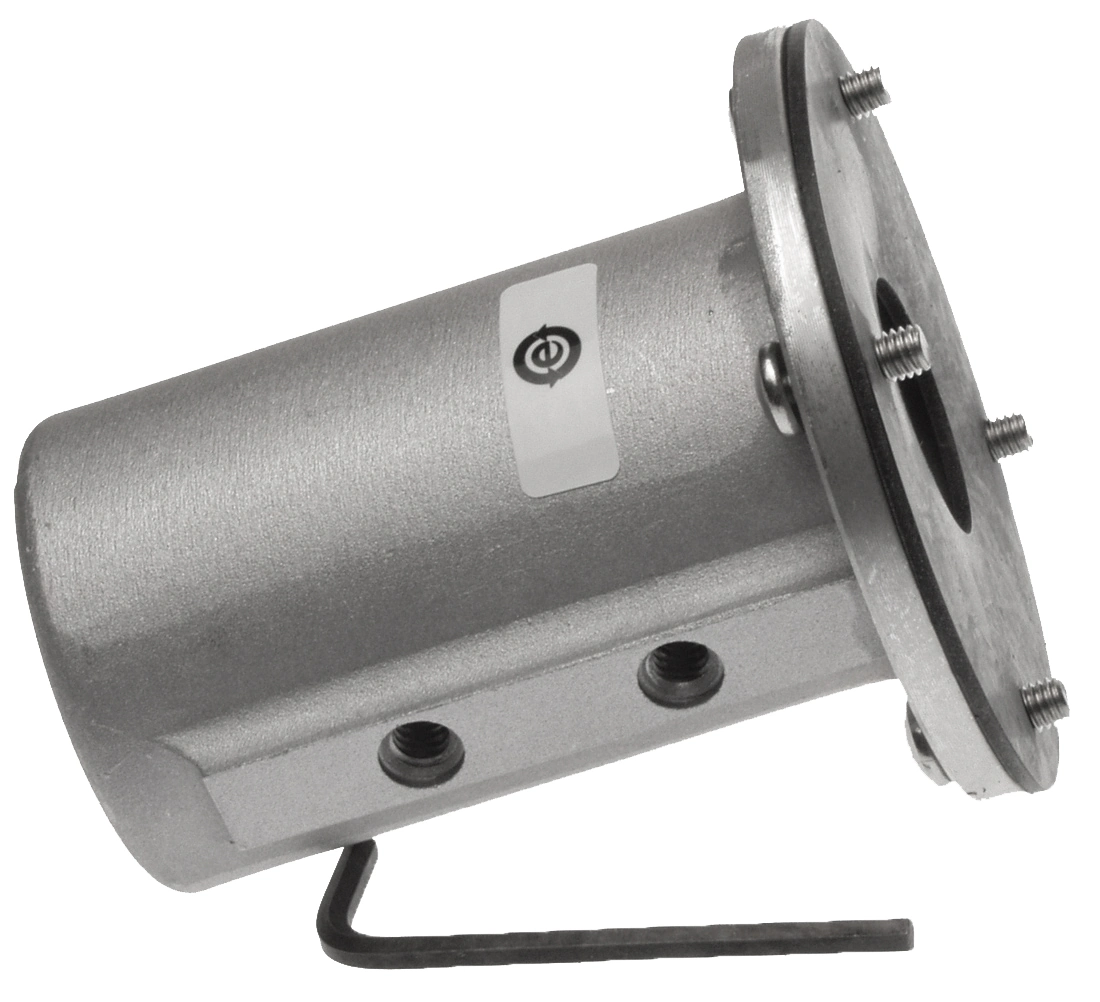 ---
Share this Product
---
More from this collection