Meinberg PTP270PEX IEEE-1588-2008 PCIe PTP v2 Timing Card PC NTP Server IEEE1588 [Refurbished]
(
284908678424)

)

Regular price

$329.00

Sale price

$568.00

(1 available in stock)

Tested/Guaranteed • PCIe Card • Used - Very Good Condition • Meinberg IEEE-1588 PTP V2 Add-In NTP Server Timing PCI Express Card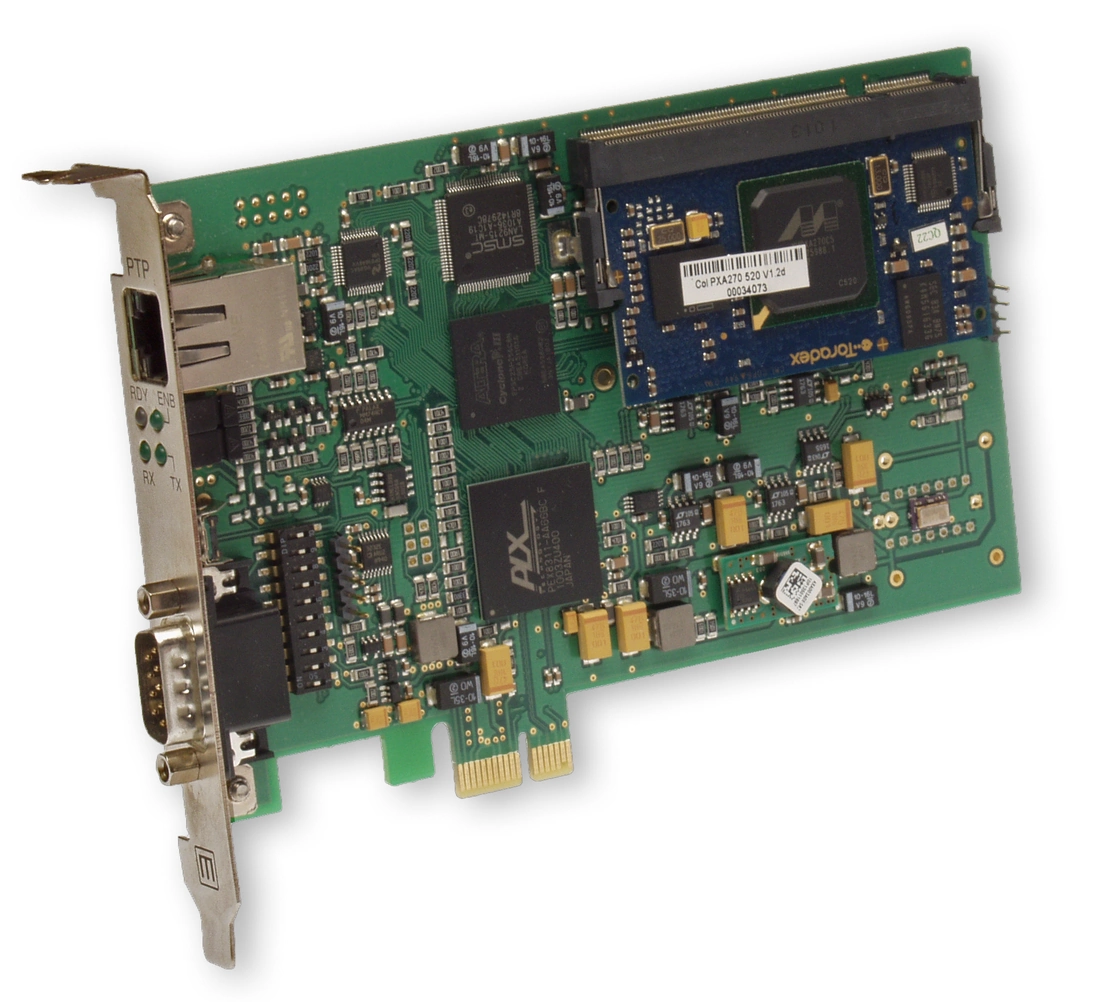 Item is used and in very good condition.
Key Features
PCI Express Interface
IEEE 1588-2008 (PTP V2) compatible ordinary clock
Pulse per second and 10 MHz output
Memory Mapped I/O time reads for high access rates
RS232 interface
IRIG-B/AFNOR time code generator
Plug and Play
Driver software for all popular operating systems
Synchronization of computers and networks
This PTP PCI Express slot card is the best choice for adding a highly accurate time base to your servers or workstations over a simple Ethernet connection. The time source for the card is a IEEE1588 grandmaster clock like the LANTIME M600/GPS/PTP. In the past, sub-microsecond accuracy in PCs could be achieved with GPS synchronized devices only but now with PTP there is no need for complex antenna cabling to every PC.
Additional product information may be obtained from the Product Datasheet and Product Manual
https://www.prostudioconnection.net/1603/ptp270pex_Manual.pdf
The integrated single board computer (SBC) is running the PTP stack and provides a PCI Express interface that is compatible with other Meinberg PCIe devices. In this way the board PTP270PEX can be operated by using the standard Meinberg driver package and there is no need to run a PTP software on the computer.
The card can be used as a stratum 0 reference time source for NTP and transforms any machine into a Stratum 1 NTP server without consuming additional physical space in your server room.
Being the first PCI Express PTP V2 compatible timing device on the market, the PTP270PEX comes with a truckload of features to enable software developers to overcome the timing limitations of COTS operating systems like Linux or Windows. The powerful and highly functional Meinberg API (Application Programming Interface) delivers an easy to use and portable way of accessing all Meinberg bus level timing devices. The Meinberg SDK can be downloaded free-of-charge.
Driver Software may be downloaded from the Meinberg website.
Legacy interfaces like IRIG DCLS, 1PPS or 10 MHz can be used to connect other equipment to the PCIe slotcard and transfer the time base over dedicated cable connections to systems which cannot be synchronized via NTP or other network protocols.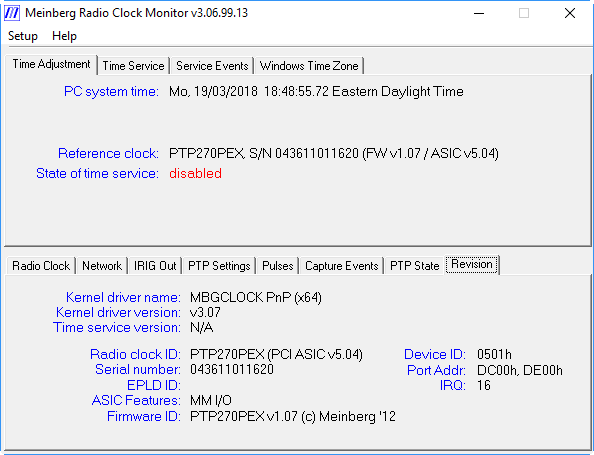 The memory mapped access feature offers a fast, simple and efficient way of reading the board time with high precision at very high rates.
The device is designed to be a timing device only and cannot be used as a standard network interface card.
The drivers package for Windows contains a time adjustment service which runs in the background and adjusts the Windows system time continously and smoothly. A monitor program is also included which lets the user check the status of the device and the time adjustment service, and can be used to modify configurable parameters.
The driver package for Linux contains a kernel driver which allows the board to be used as a reference time source for the NTP daemon which is shipped with most Linux distributions. This also turns the computer into a NTP time server which can also provide accurate time to other NTP clients on the network. Some command line tools can be used to setup configurable parameters and monitor the status of the board.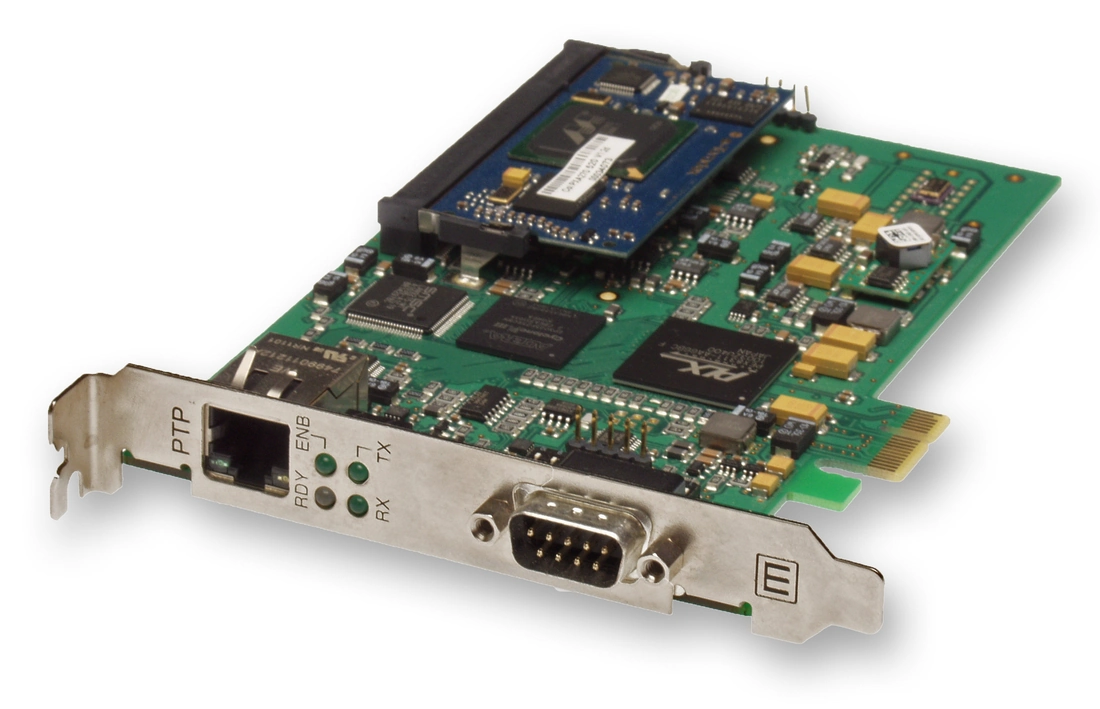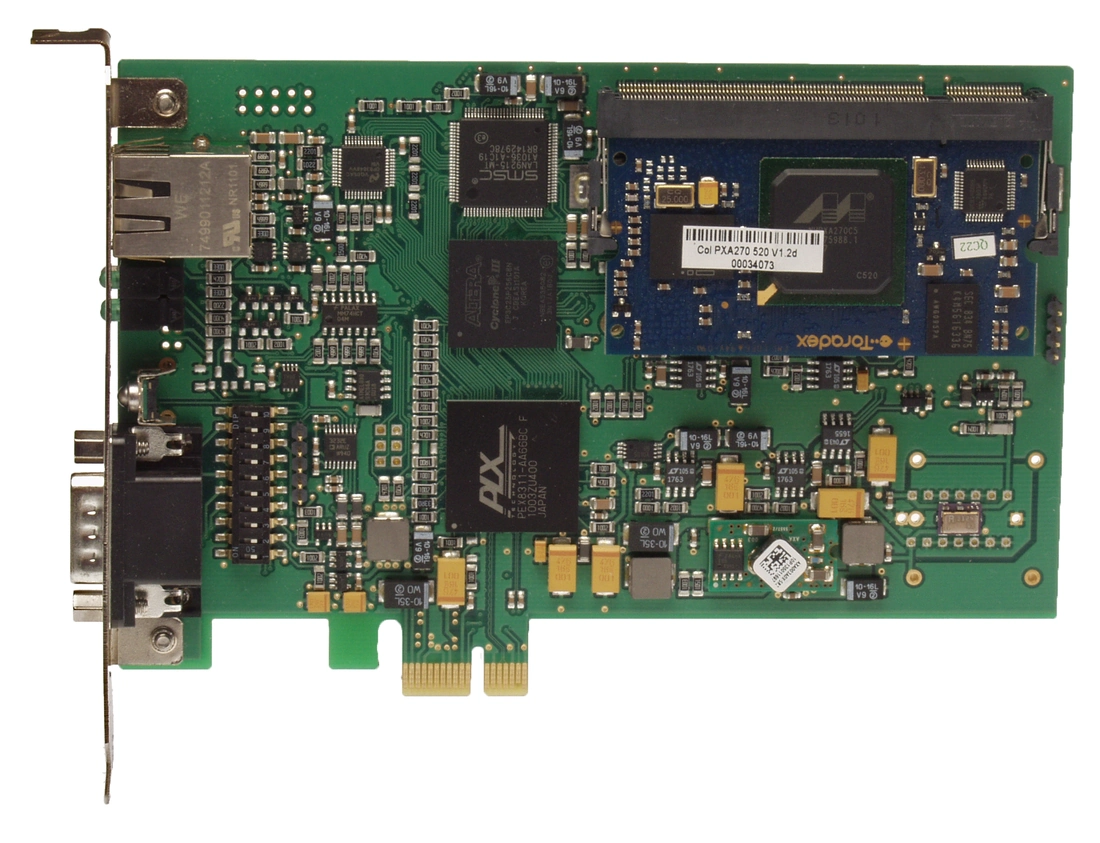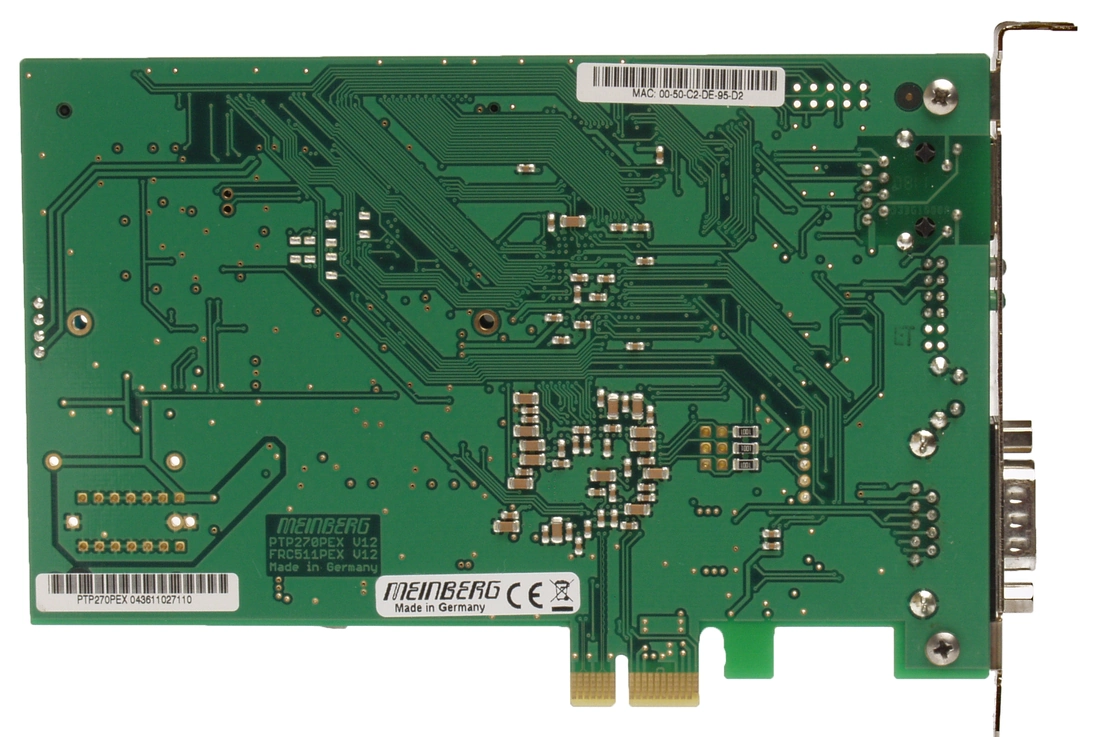 ---
Share this Product
---
More from this collection