Microsemi 093-15202-006 Symmetricom S650 S600 Syncserver GPS GLONASS Antenna Kit
(
233854846075)

)

Regular price

$360.00

Sale price

$423.00

(1 available in stock)

New • Part Number 093-15202-006 • Suits SyncServer S650/S600 • 40dB Gain • GPS & GLONASS Wideband Reception • Voltage 2.5V to 12V • Mounting Bracket Included • N Connector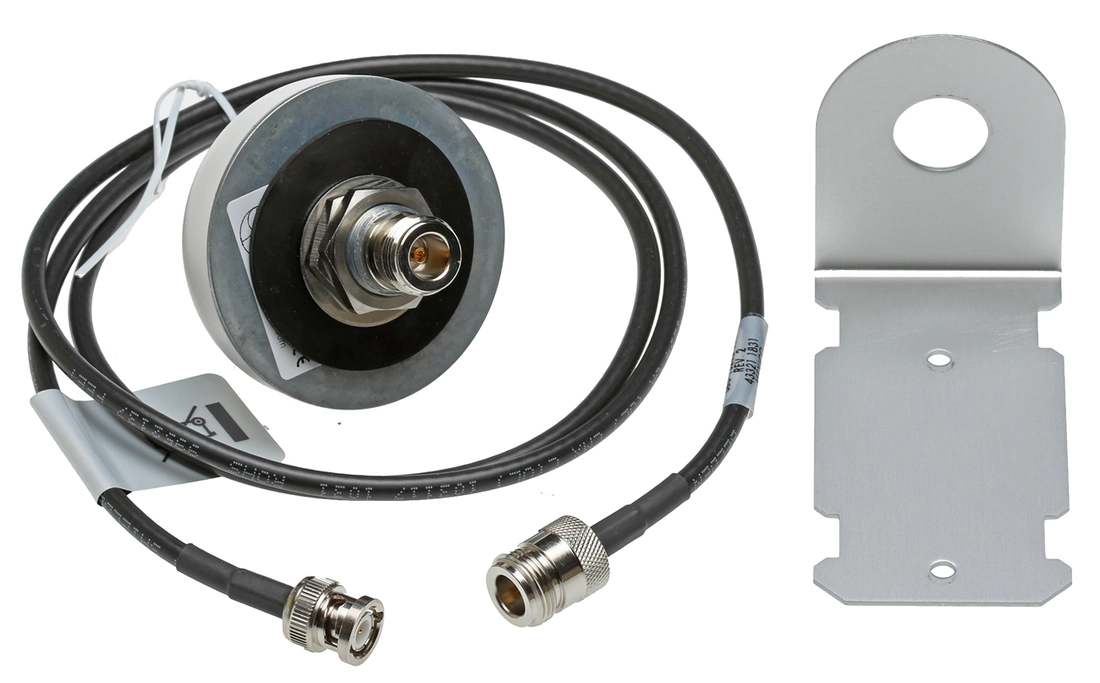 Photos show the actual item for sale
This is a high gain antenna (40dB rather than the usual 26dB) so it will give you better results if you have to use a longer than ideal downlead drop. The item is new and unused. It ships in plain packaging. Note that no antenna downlead is included. The idea is that you order a suitable cable of the right length to suit your application - and that cable should have male N Connectors at both ends. I have the matching surge protector listed separately if required.
Description
This antenna is a high Gain (40dB) GNSS antenna covering the GPS L1, GLONASS L1 and SBAS (WAAS, EGNOS & MSAS) frequency band (1575 to 1606 MHz). It features a patch element with 40% wider bandwidth than previously available in this format. Unlike its competitors, both GPS-L1 and GLONASS signals are included in the 1dB received power bandwidth.
It features a three stage Low Noise Amplifier with a mid-section SAW. A tight pre-filter protects against saturation by high level sub- harmonics and L-Band signals making it particularly suitable for timing applications.
The antenna has a 19 mm (3/4 inch) though hole, permanent mount white-metal base, with an industrial-grade, IP67 compliant conical radome. The standard connector is a N Jack (female). An L-bracket for pole mount is included.
Usually Sells for $397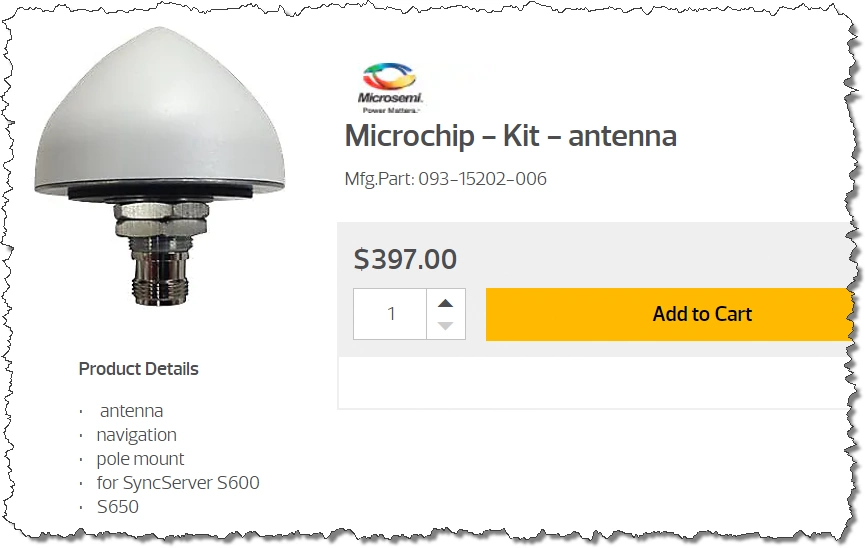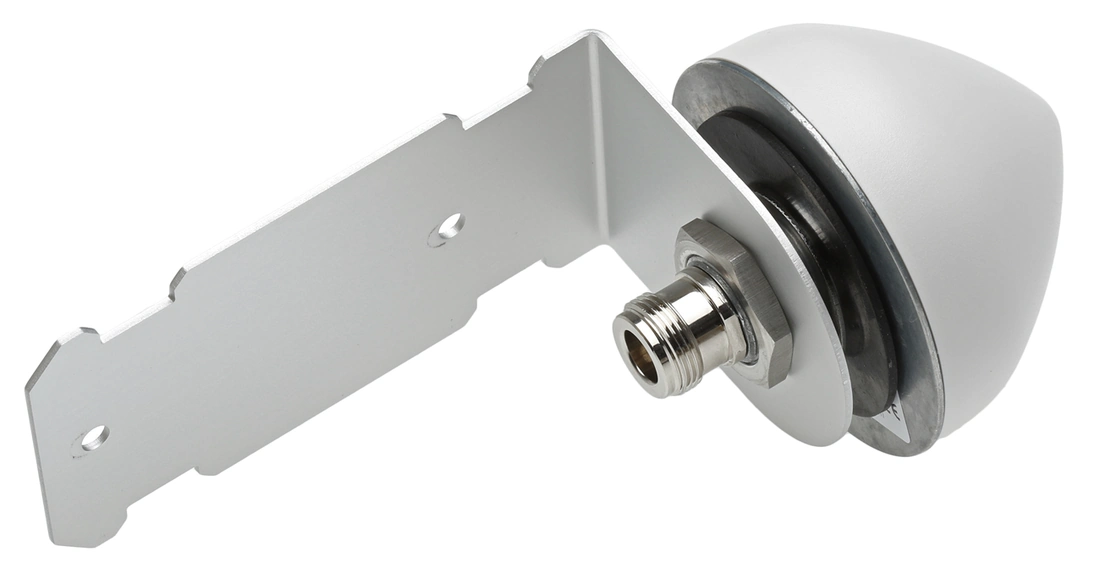 Applications
Timing applications
Fixed installations
Cost Sensitive Mission Critical Positioning
Features
40dB LNA Gain
Available Pre-filter
Wide voltage input range: 2.5 to 10 VDC
IP67 Compliant conical radome
Low Power: 9mA typ. at 2.3Vcc min.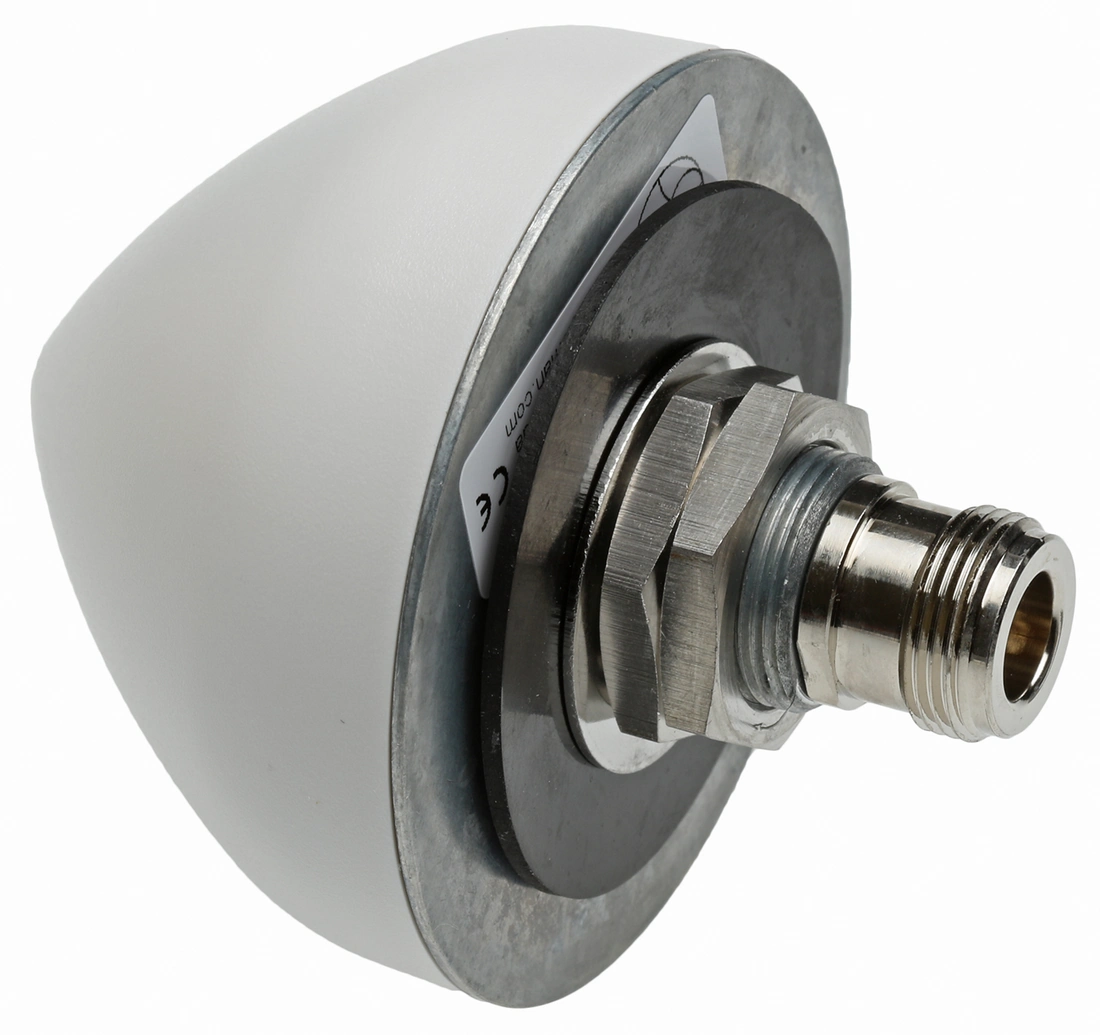 Benefits
Bandwidth fully Includes GPS-L1 & GLONASS
Excellent multipath rejection
Increased system accuracy
Excellent signal to noise ratio
Great out of band signal rejection
Ideal for harsh environments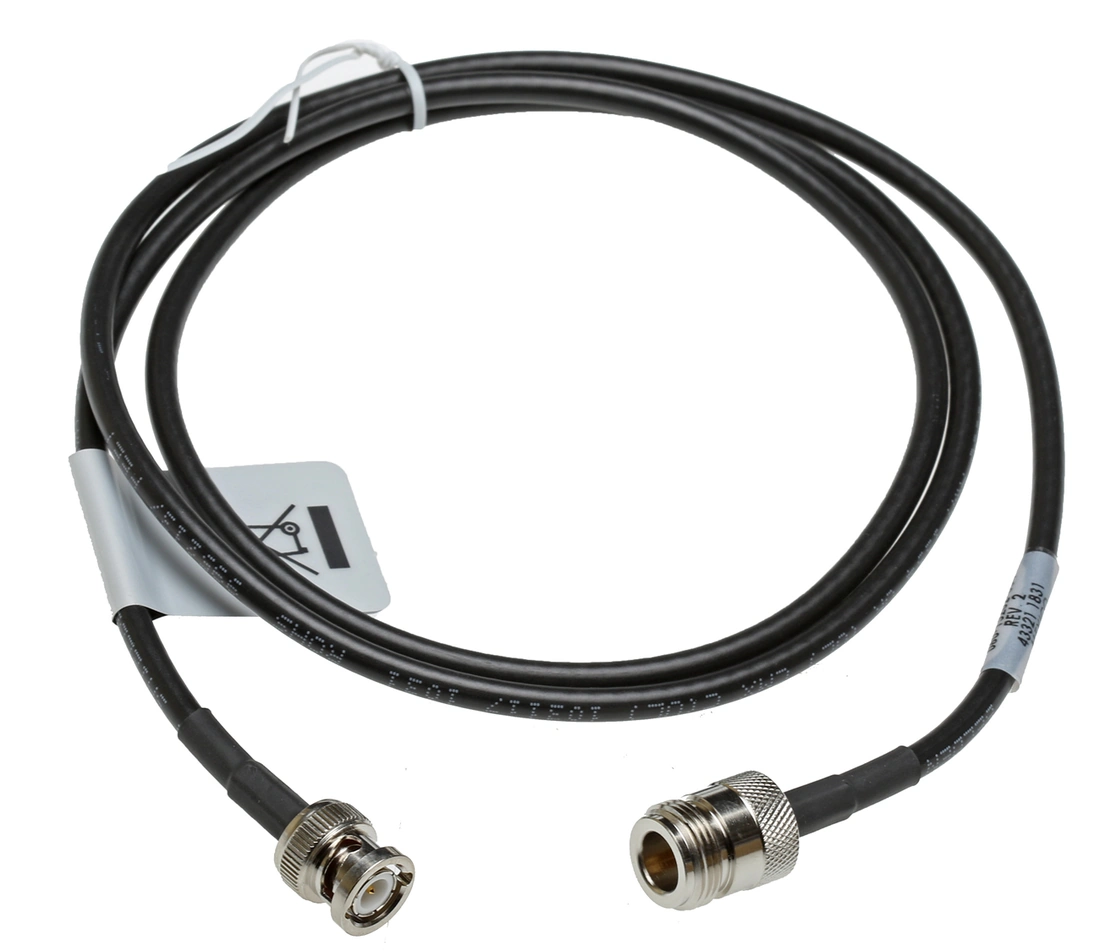 ---
Share this Product