NEW - Comrex ACCESS NX AES Digital Audio Over IP Internet Opus AAC AoIP Codec
(
364394644623)

)

Regular price

$2,411.00

Sale price

$3,454.00

(1 available in stock)

New Open Box • Tested/Guaranteed • Mint Cosmetic Condition • Latest Firmware • Great for Remote Events/Studios or STL Links • Low Delay AAC/G.722/PCM/FLAC/OPUS/MPEG Coding • AES Digital & Balanced Analog Audio I/O • 1U Rackmount Format


Photos show the actual item for sale



New-open-box, unused and in mint condition.  Tested to confirm correct operation. The photos show the actual item for sale. The unit has been updated with the latest firmware and reset to factory default settings (logon is admin:comrex, and the IP address is assigned by DHCP). Full product details may be obtained from the User Manual at https://www.prostudioconnection.net/2303/Comrex_Access_NX_Rack_Manual.pdf

Description
A rackmount IP audio codec featuring AES67 for the modern studio

Since it was released in 2005, the Comrex ACCESS Rackmount has become an industry standard. Now, it's been updated to incorporate the latest technological advances. ACCESS NX Rack features completely redesigned hardware, allowing for AES67, AES3 or analog audio I/O. NX Rack can connect to Wi-Fi and 4G modems, and supports a wide range of connection protocols and audio encoders. It's driven via a new HTML5-based web user interface. ACCESS NX Rack is backward-compatible with all Comrex IP audio codecs and the Comrex FieldTap smartphone app.

Full details may be obtained from the User Manual at
https://www.prostudioconnection.net/2303/Comrex_Access_NX_Rack_Manual.pdf

Usually Sells for $3,200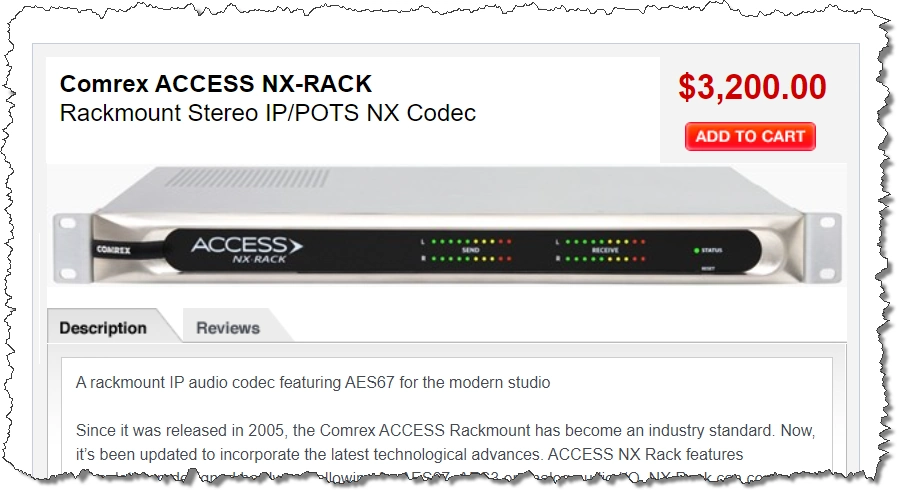 Works With:
ACCESS NX Portable
ACCESS Portable 2USB
BRIC-Link
BRIC-Link II
ACCESS Rackmount
FieldTap (app)
ACCESS MultiRack


Main Features:
AES67, AES3 and Analog audio I/O
New web-based user interface
EBU 3326/SIP mode for compatibility

Specifications:
Balanced XLR line-level audio inputs – 0dBu nominal, +20dBu peak

Balanced XLR line-level audio outputs – 0dBu nominal, +20dBu peak

AES3 XLR Digital audio input

AES3 XLR Digital audio output

Analog/AES3 switch only on input

Audio input level: 0 dBu nominal, +20dBu peak

Audio output level: 0 dBu nominal, +20dBu peak

2x Ethernet Ports: 1000 baseT

Contact Closures: DB-9 male

Serial Port: DB-9 female

Power: 3 conductor IEC

2x USB

HDMI

DisplayPort

Power and Physical

Internal Supply: 120/240 VAC 60/50 Hz 50 Watts

Size: 1U Rack – 19″ W x 9″ D x 1.75″ H (48.25 cm x 22.86 cm x 4.5 cm)

Weight: 9 lbs (4 kg)
While the Comrex ACCESS 2USB has been optimized to provide complete mobility and solid reliability, the Comrex ACCESS Rack has been designed as its perfect studio counterpart.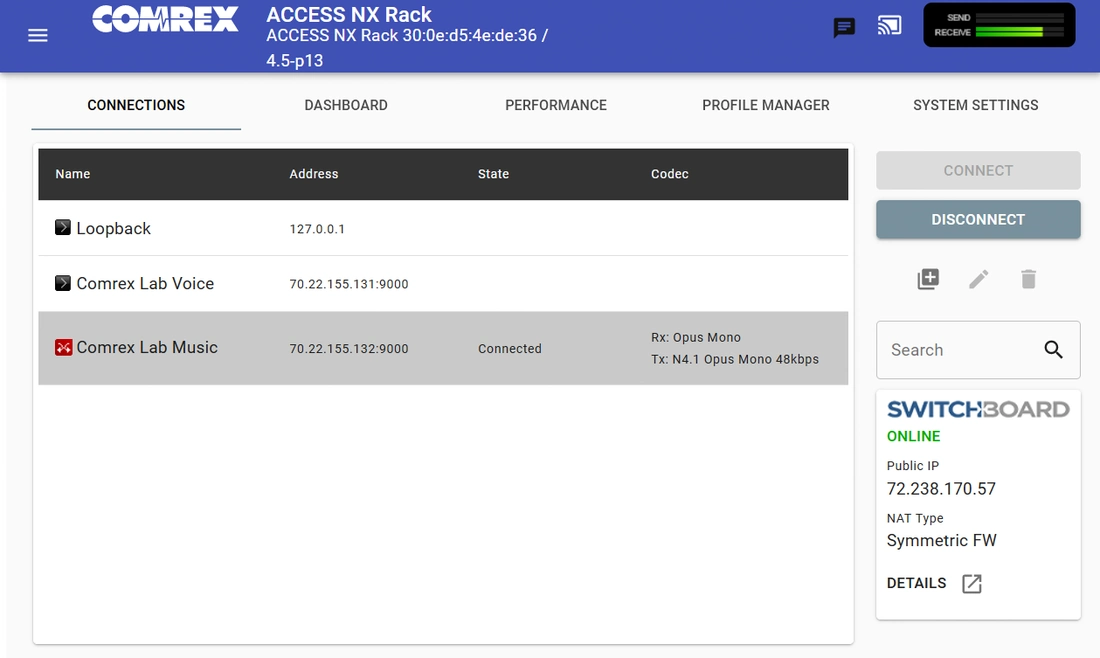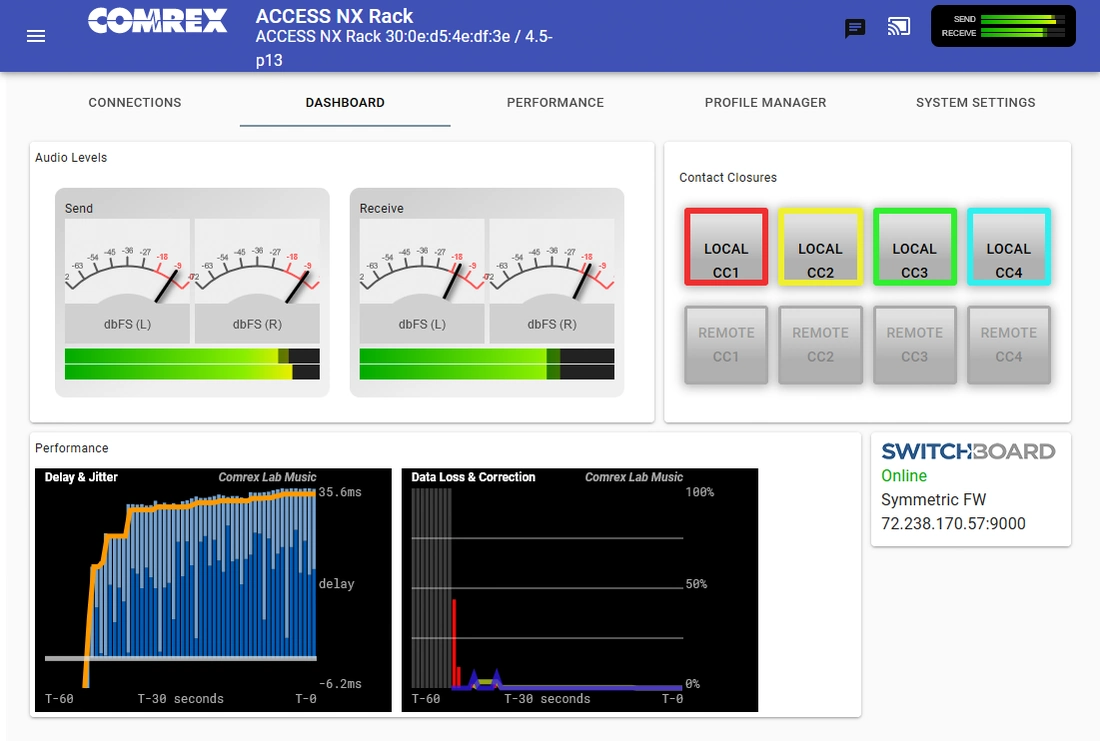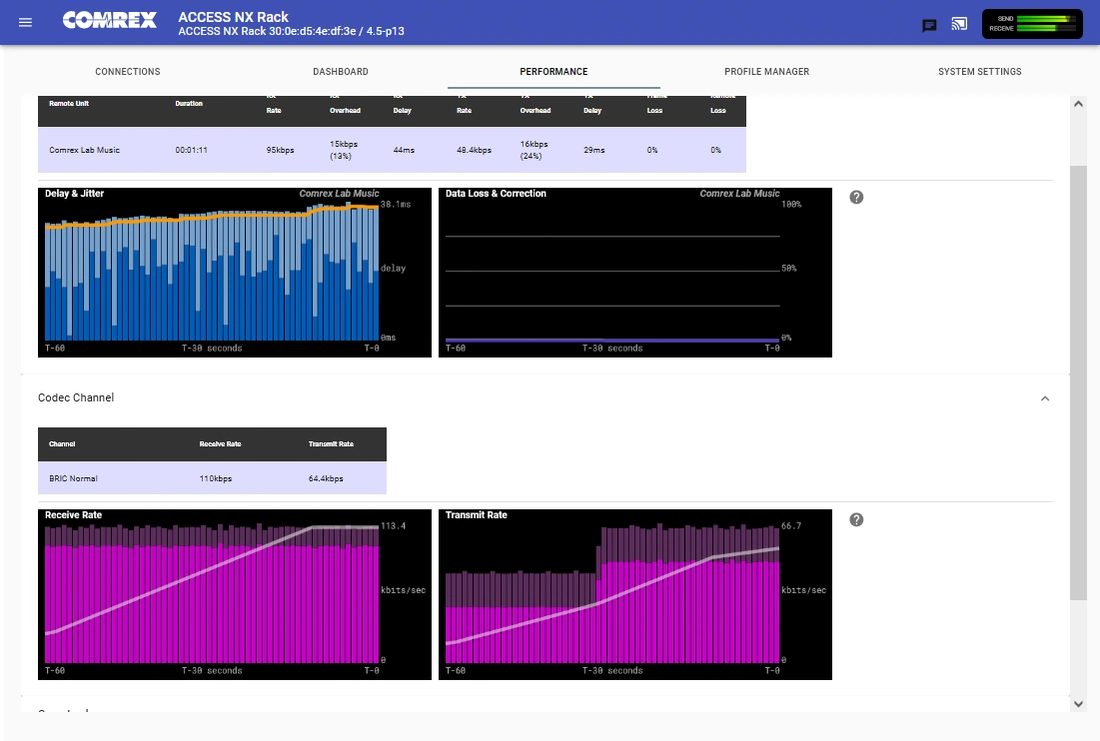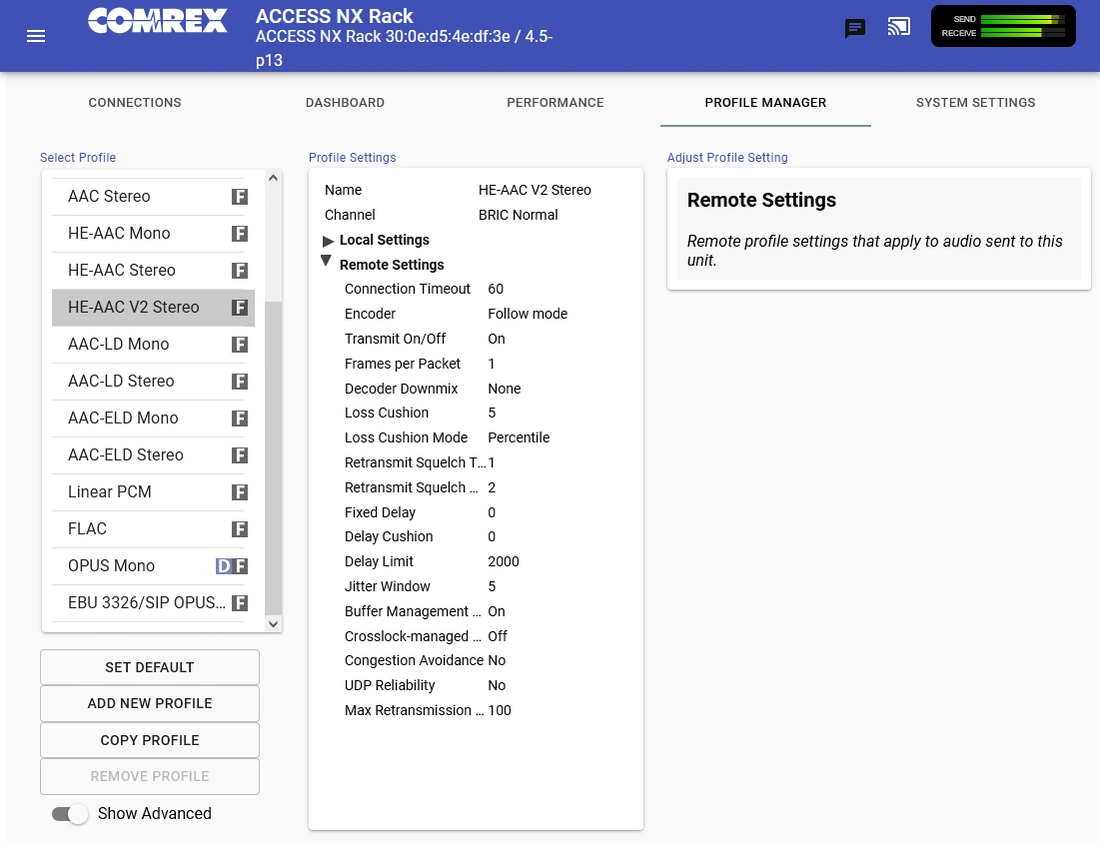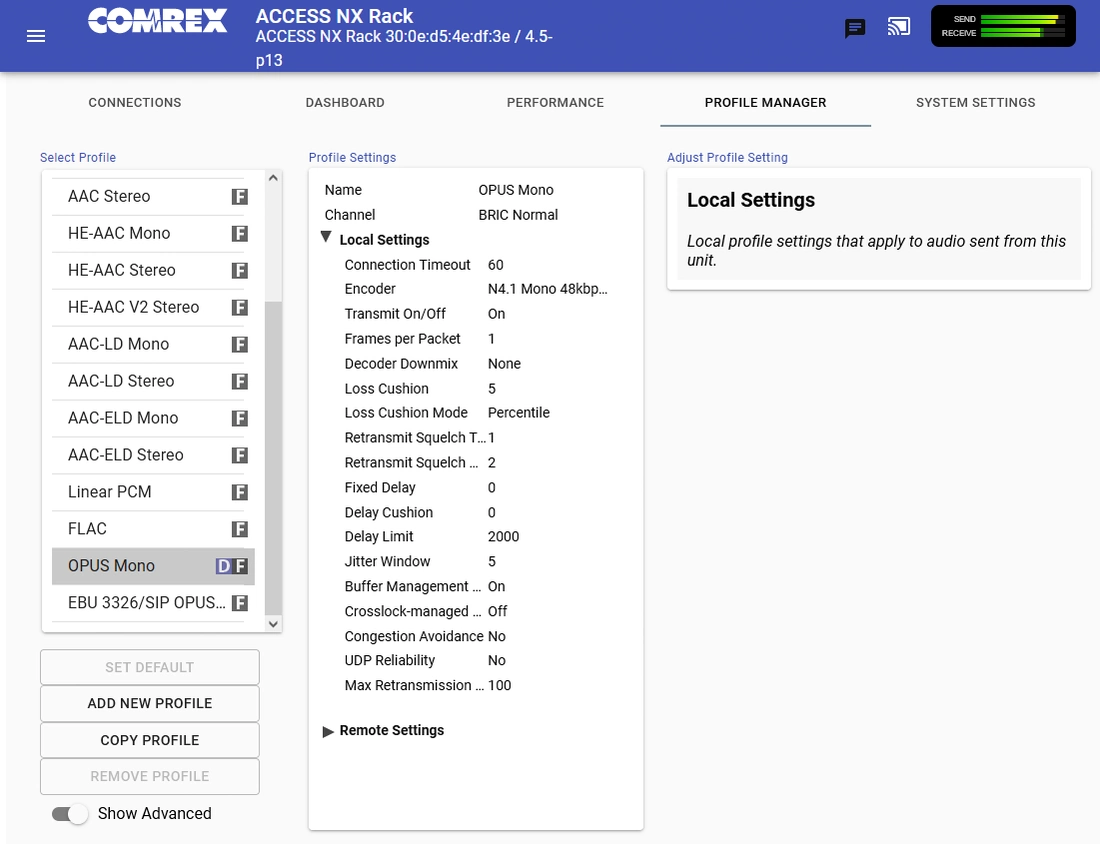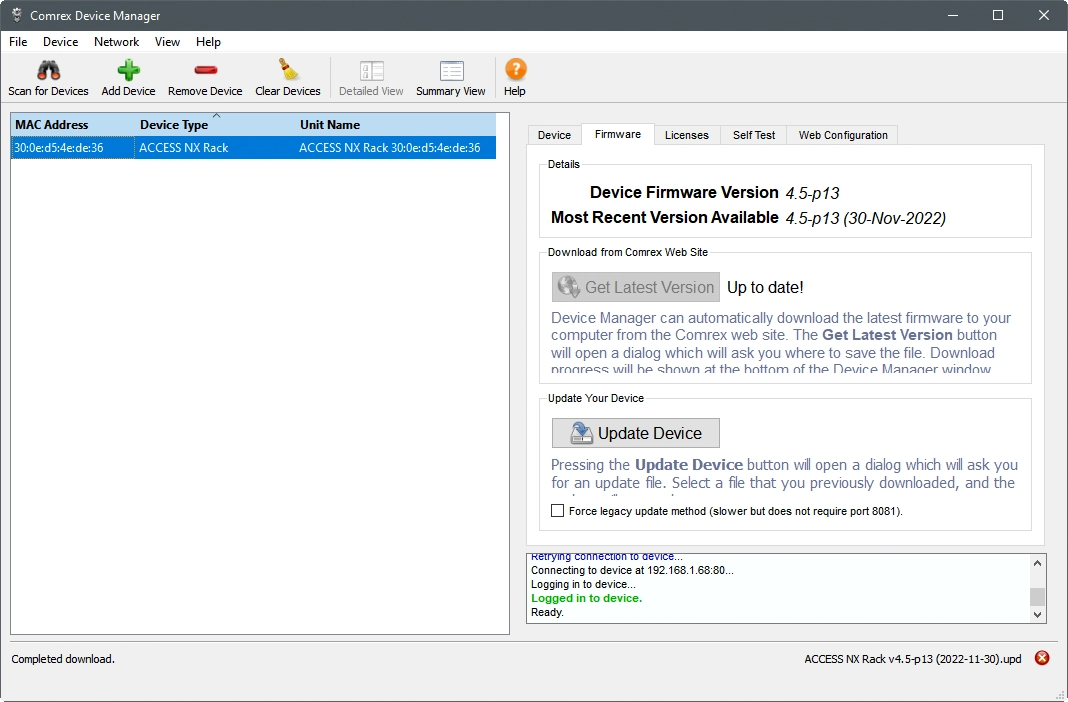 ---
Share this Product
---
More from this collection