NEW Symmetricom 1520R-S350-OCXO SyncServer UPGRADED GPS NTP Network Time Server
(
234874381164)

)

Regular price

$1,831.00

Sale price

$2,641.00

(1 available in stock)

NEW Open Box • Mint Condition • Tested/Guaranteed • Brand New iLotus GPS Receiver Installed • Bright & Clear Display • OCXO Oscillator Option • GPS Discplined NTP Server • Latest Firmware • IPv6 Ready • Rack Ears Included

Photos show the actual item for sale

Description
Note: This unit has been upgraded with a new, latest generation GPS receiver module from iLotus. It is therefore unaffected by the September 18th 2022 week number rollover event that caused most SyncServers to fail to sync to GPS and eventually to show an incorrect date. The new card is good for accurate GPS time and date reception until 2037.
An unused, new-old-stock Symmetricom NTP server that obtains highly accurate and traceable time from the GPS satellite constellation, in mint cosmetic condition and with an unused VFD display so it's bright and clear.  This unit has the upgraded OCXO internal oscillator for free-running timekeeping should the GPS signal be lost temporarily. Rack ears are included as shown. It has been tested and confirmed to be fully working.  The firmware has been updated to v2.83.2 which is the latest version available.
Note that an antenna is not included but I have matched 12V types listed separately and can edit the listing to include one if required. For best results the antenna needs to be mounted outside with a complete view of the sky. The unit's password has been reset to the factory defaults (logon admin:symmetricom) ready for your install. The listing comprises the items you see in the images (only). No printed manual is included but a copy may be downloaded from https://www.prostudioconnection.net/1910/SyncServer-S300-S350_User_Guide.pdf. No other cables, documents or accessories are included. Screenshots taken during my testing of the actual item for sale are provided below for your peace of mind.
Usually Sells for over $6,000 (+ PTP Server Upgrade Charge)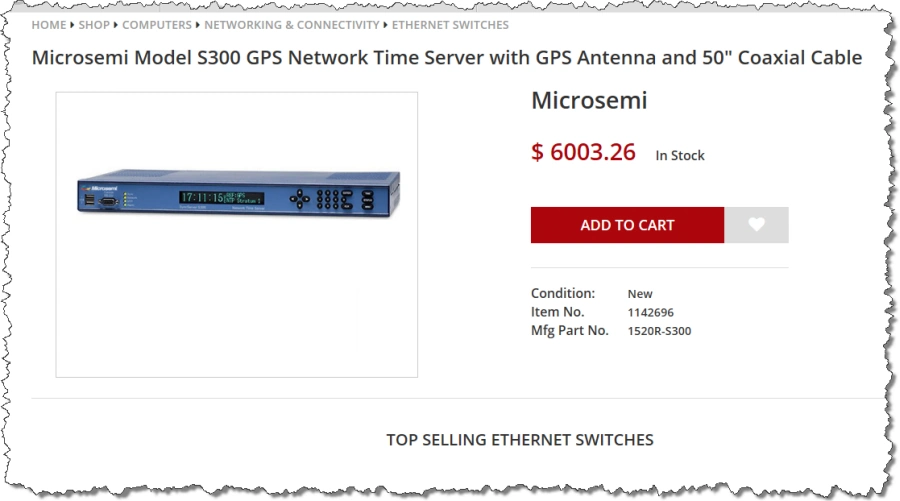 Ultra Precise & Versatile GPS Network Time Server (NTP)
Versatile network time servers are often needed to meet the requirements for demanding, high performance network time synchronization as well as supply traditional time and frequency technology. The SyncServer S350 provides unsurpassed NTP performance for the IT network while being the most versatile time server in the world for traditional time and frequency applications.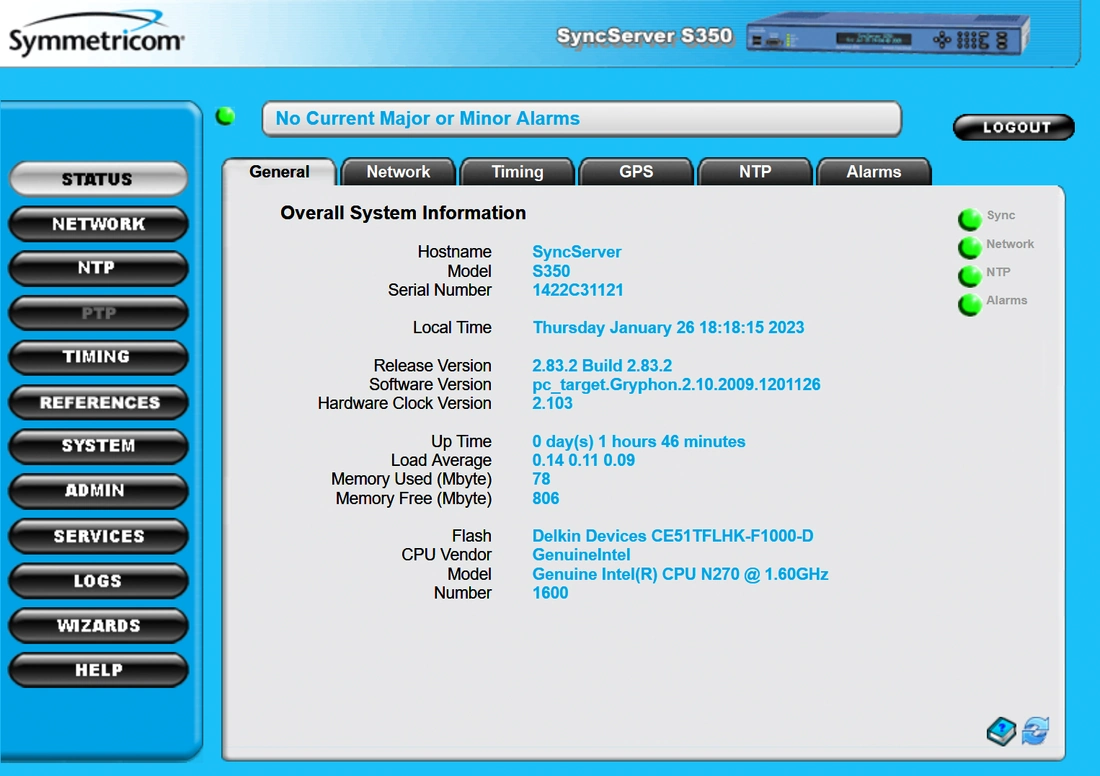 Key Features
High-Bandwidth NTP Time Server
Stratum 1 Operation Via GPS Satellites
4 Independent NTP Ports
Internal Dial-up Modem for Time Reference Redundancy
Stratum 2 Operation via NTP Servers
TACACS+, RADIUS, NTPv4 Autokey, MD5 authentication
Secure Web-Based Management
SSH, SSL, SCP, SNMP, Custom MIB, HTTPS, Telnet, and More
Independent Time References: GPS, Timecodes; 1PPS, 10 MHz
Versatile Timing Outputs: IRIG A/B/E/G/NASA36/XR3/2137 AM or DCLS; 1PPS, 10 MHz, Sysplex
High-Resolution Vacuum Fluorescent Display
Full Numeric Keypad
IPv6 and IPv4 Compatible
Nanosecond Time Accuracy to UTC
Alarm Relays
Radio broadcast time sync
IEEE 1588 / PTP Grandmaster Option [not installed]
Time Interval Measurement (included with PTP option [not installed])
All features of the SyncServer S300

Overview
When it comes to synchronizing the time on servers and workstations for large or expanding IT enterprises the S350 sets new standards for security, accuracy, reliability, redundancy and versatility in network time servers.
Multiple and Versatile Timing Configurations
The Stratum 1 S350 will automatically synchronize to GPS, IRIG, 1PPS, and 10 MHz sources Users set the priority for smooth transition from one reference to the next if highest priority signal is lost or regained. Time code inputs/outputs include IRIG A/B/E/G/NASA36/XR3/2137 in AM and DCLS formats. An optional AM radio is available to synchronize to national time broadcasts, which can be an alternative to GPS when GPS is not viable option.

Unmatched High Performance with Unparalleled Flexibility and Security
The S350 has four dedicated and isolated Ethernet ports, one of which is Gigabit Ethernet - more than enough to meet the need of servicing thousands of NTP requests per second while maintaining microsecond caliber timestamp accuracy. Multiple ports provide the flexibility to adapt to different network topologies as networks grow and change. It supports a wide range of network protocols including IPv4 and IPv6, for easy management and seamless integration into your existing and future network. An optional upgrade to IEEE 1588 PTP grandmaster operations with hardware based, nanosecond accurate time stamping is available.
Enhanced Security - Secure and Easy Network Integration and Management
The S350 provides very reliable and secure network synchronization technology by combining multi-port network interfaces with multiple time reference technology and enhanced security protocols. TACACS+, RADIUS, SSL, Autokey, MD5, passwords, access control lists and more are standard for maximum security. All of the expected network management and monitoring protocols are standard in the S350.

Easy To Set Up and Maintain
SyncServers are the easiest to set up and maintain network time servers in the world. The front panel of the SyncServer S350 is designed to quickly bring the server online with a few front panel keystrokes or DHCP. To fully configure the unit, use the very intuitive web interface or the step-by-step wizards for the most common operations.
Assured Perfect Timing
The Stratum 1 level S350 derives extremely accurate time directly from the atomic clocks aboard the GPS satellite system. Reliability is further enhanced via Stratum 2 operation by retrieving time from other user-designated time servers. All SyncServers can be upgraded to an internal Rubidium atomic oscillator to keep the time server accurate if the GPS signal is lost.
Alarm Relays for Monitoring Systems
Aside from extensive software based alarms, the hardware based alarm of the S350 relays further enhance Alarming choices.

Customer Tested Time Server Design
The 5th generation Microsemi SyncServer S350 has decades of design experience behind it. Customer input is evident in every detail. From the front and rear panel design configurations to the state-of-the art web interface, the S350 is unsurpassed in reliability, accuracy, security and ease of use.
Upgrade to IEEE 1588 / PTP
All S350 SyncServers are IEEE 1588 / PTP grandmaster ready with built in hardware based, nanosecond caliber time stamping. An optional key code [not installed] enables the PTP operations on the LAN2 port. In addition, the S350 can measure the time accuracy of hardware based PTP slaves on the network. Order your S350 with the PTP option or upgrade later when you are ready to deploy PTP on your network.
Bottom Line
The SyncServer S350 is the perfect solution for companies that demand ultra precise time and frequency to maximize the performance of their large and expanding networks.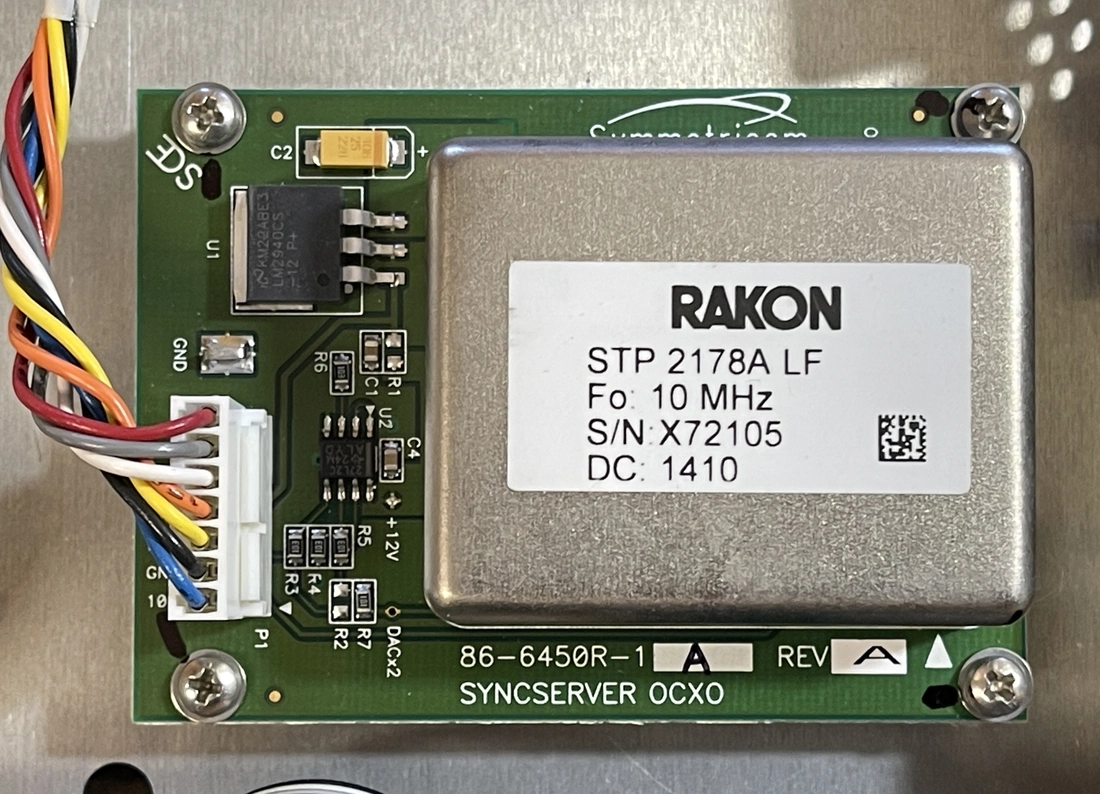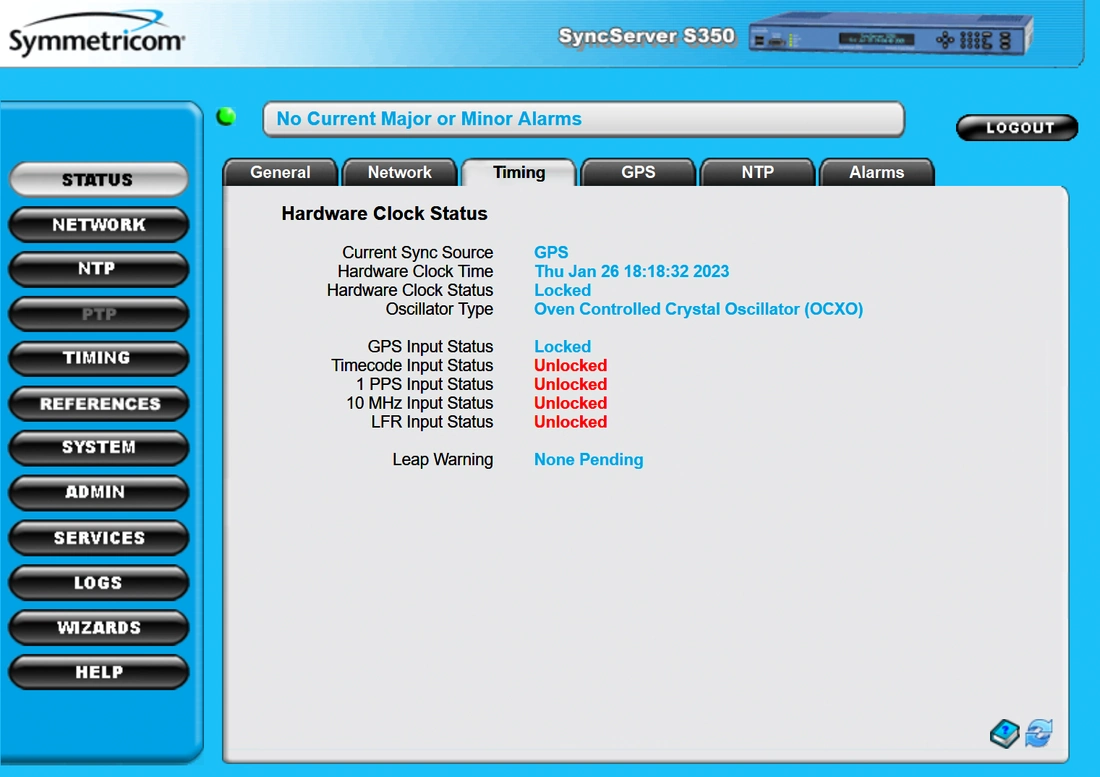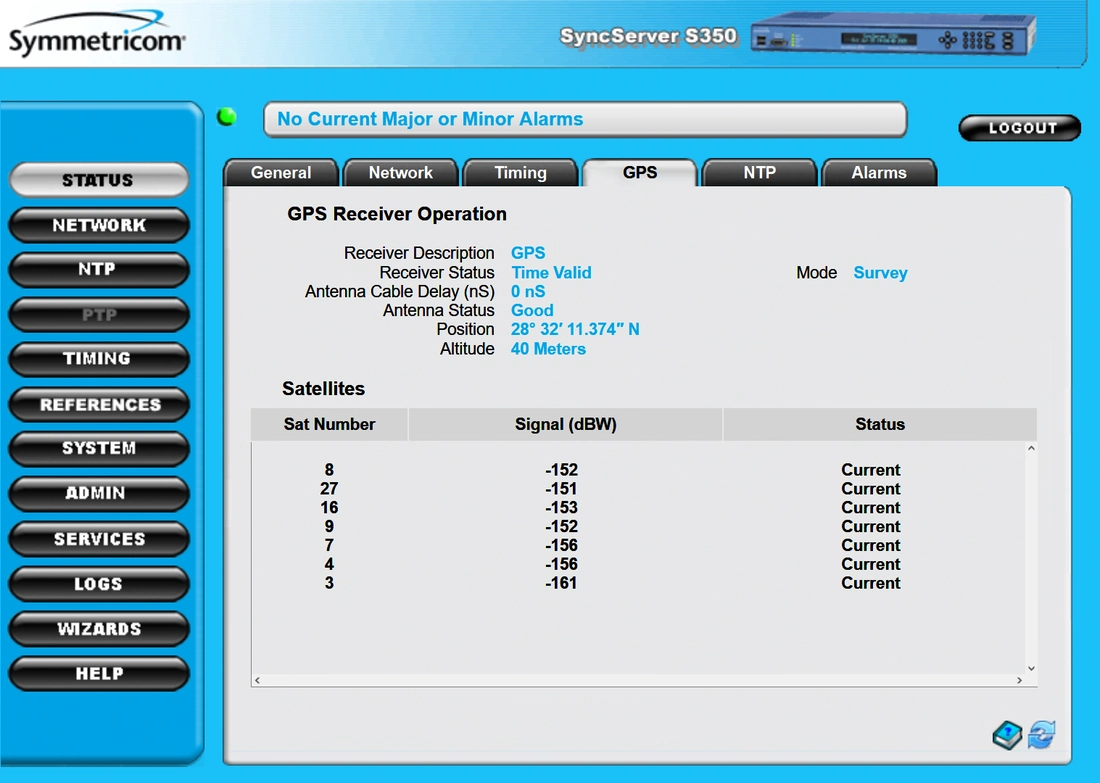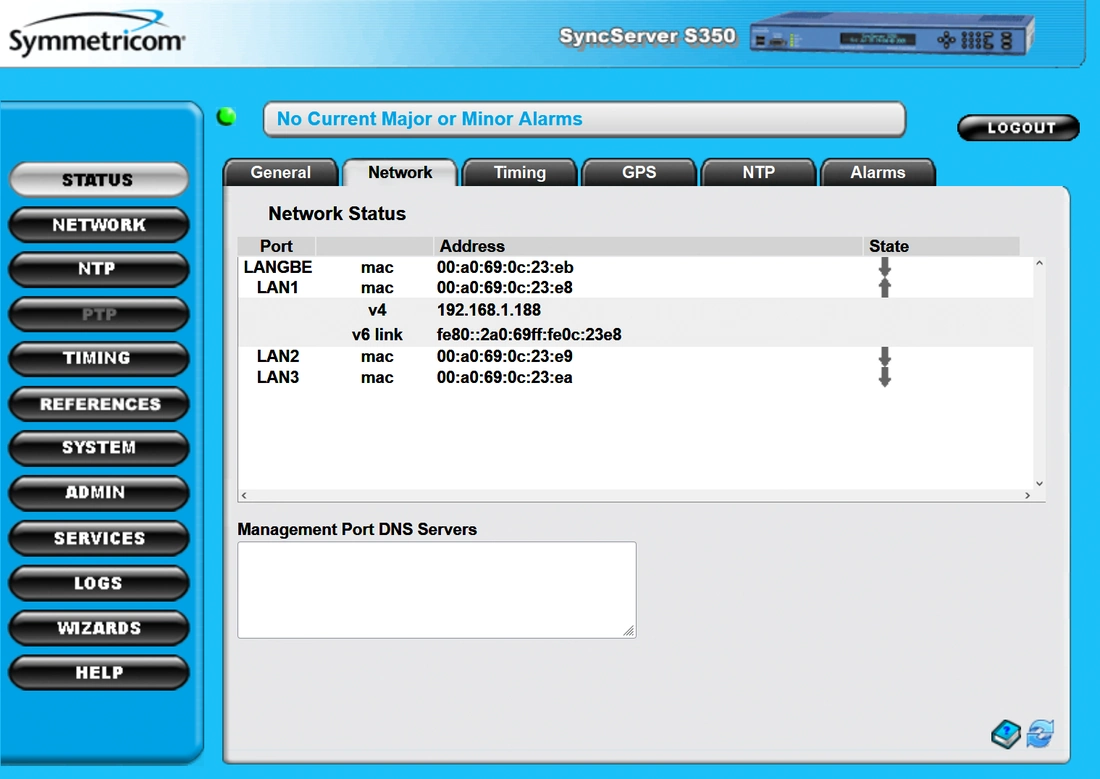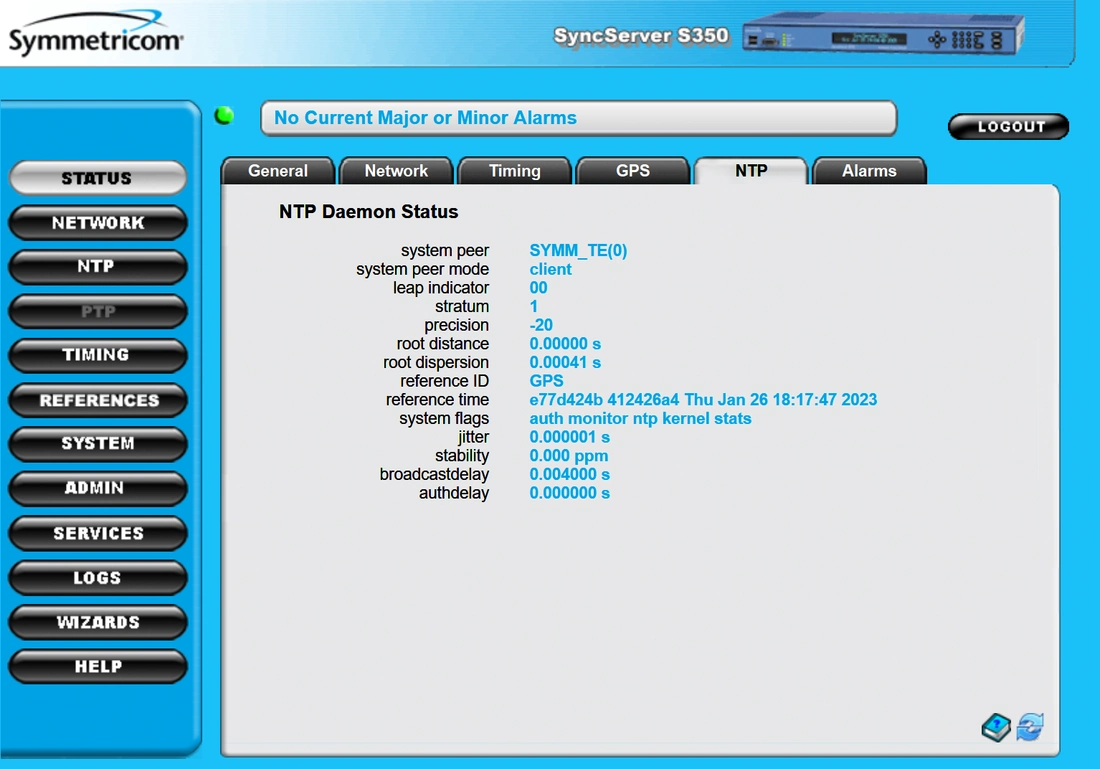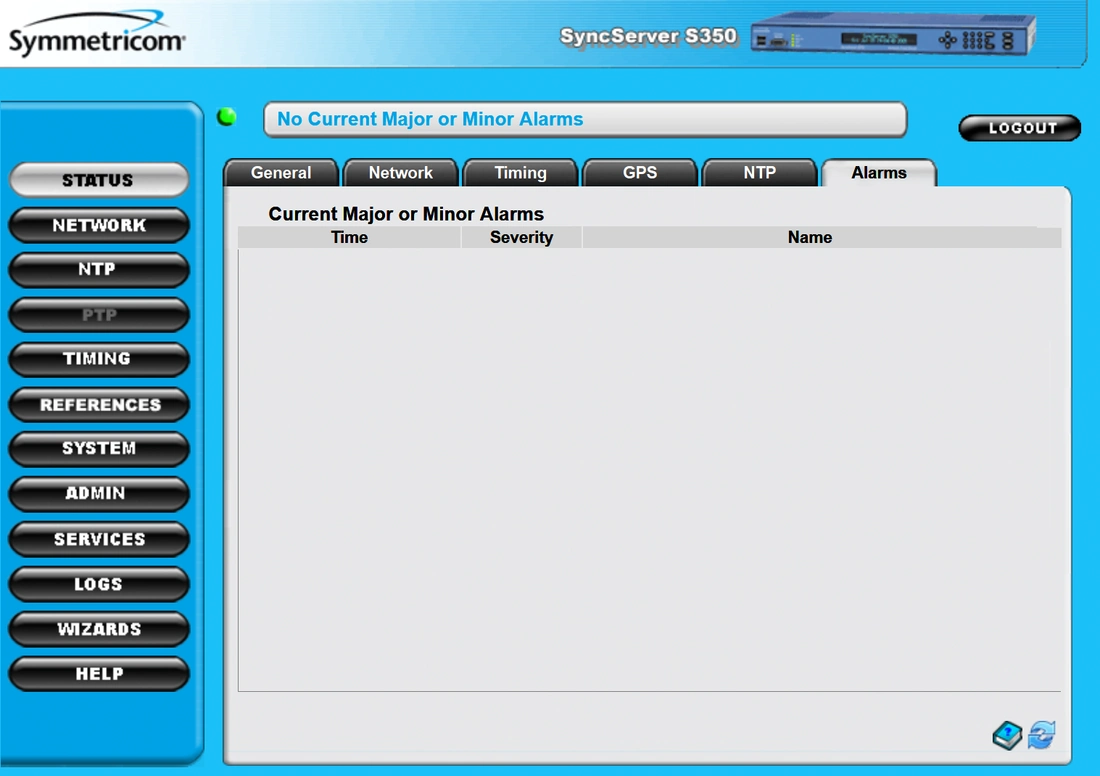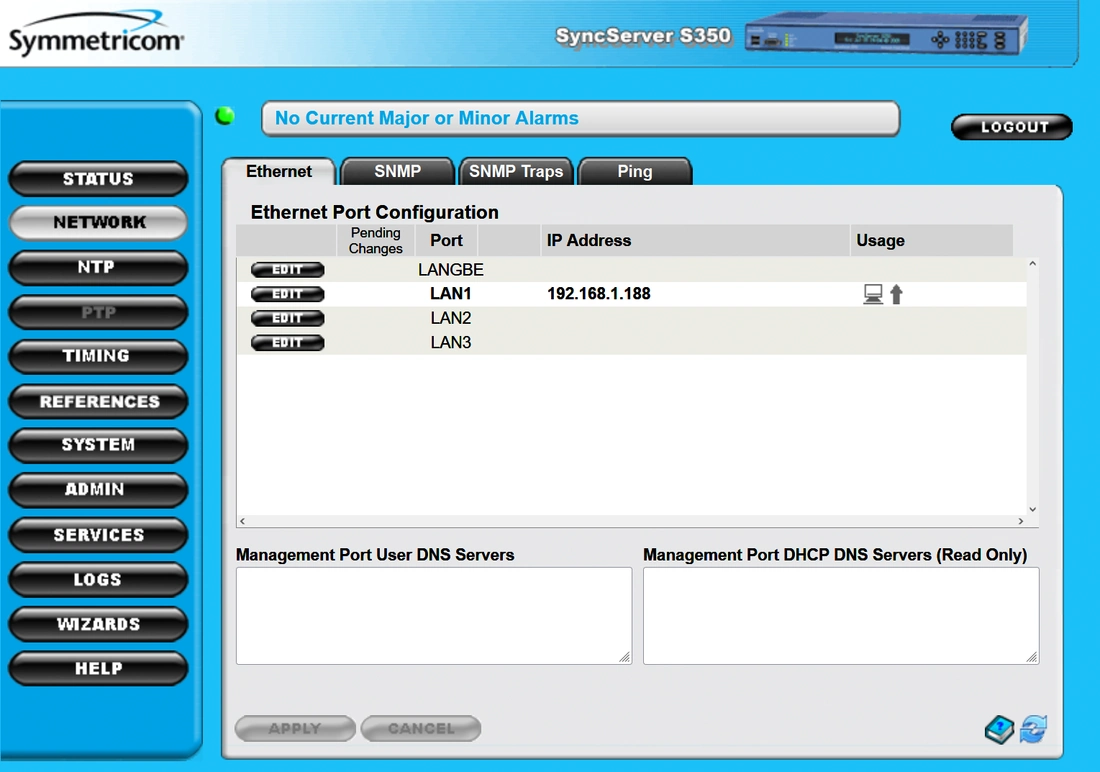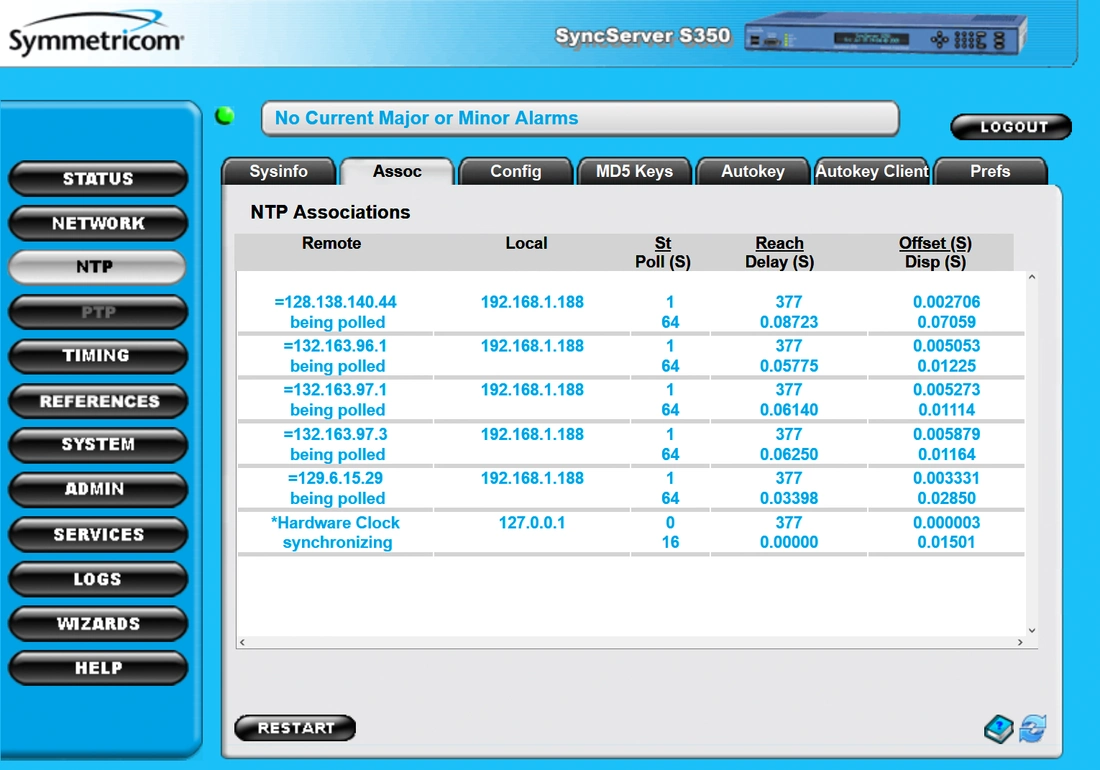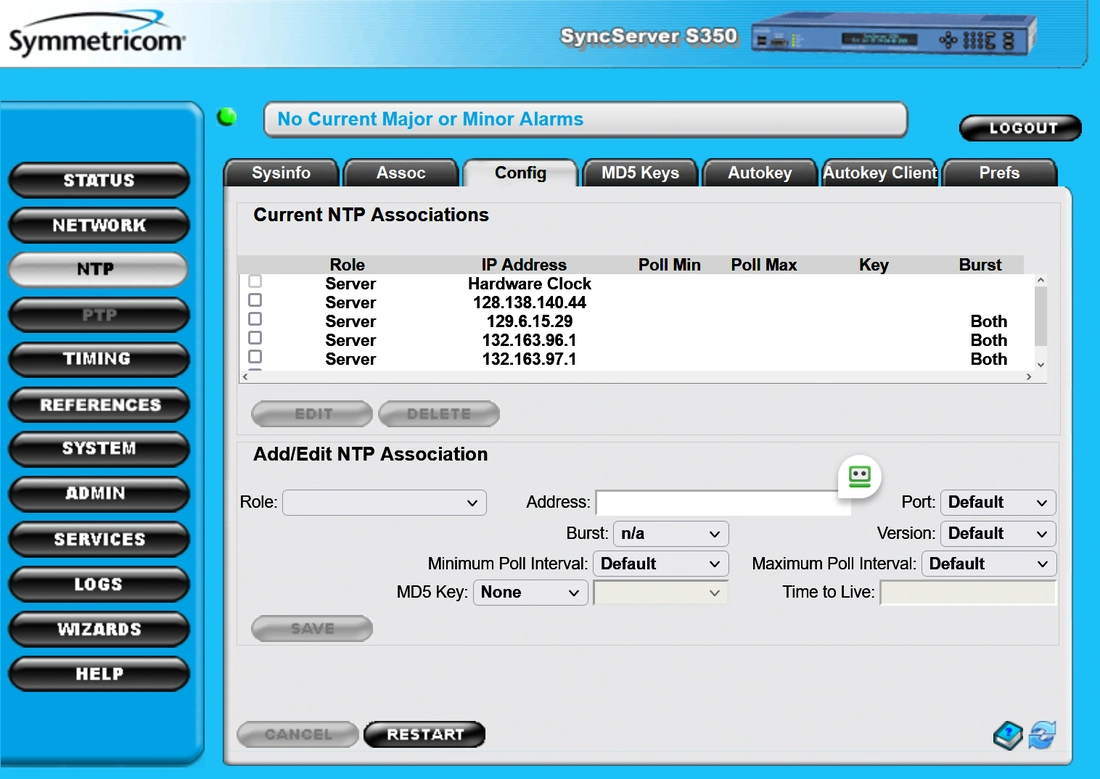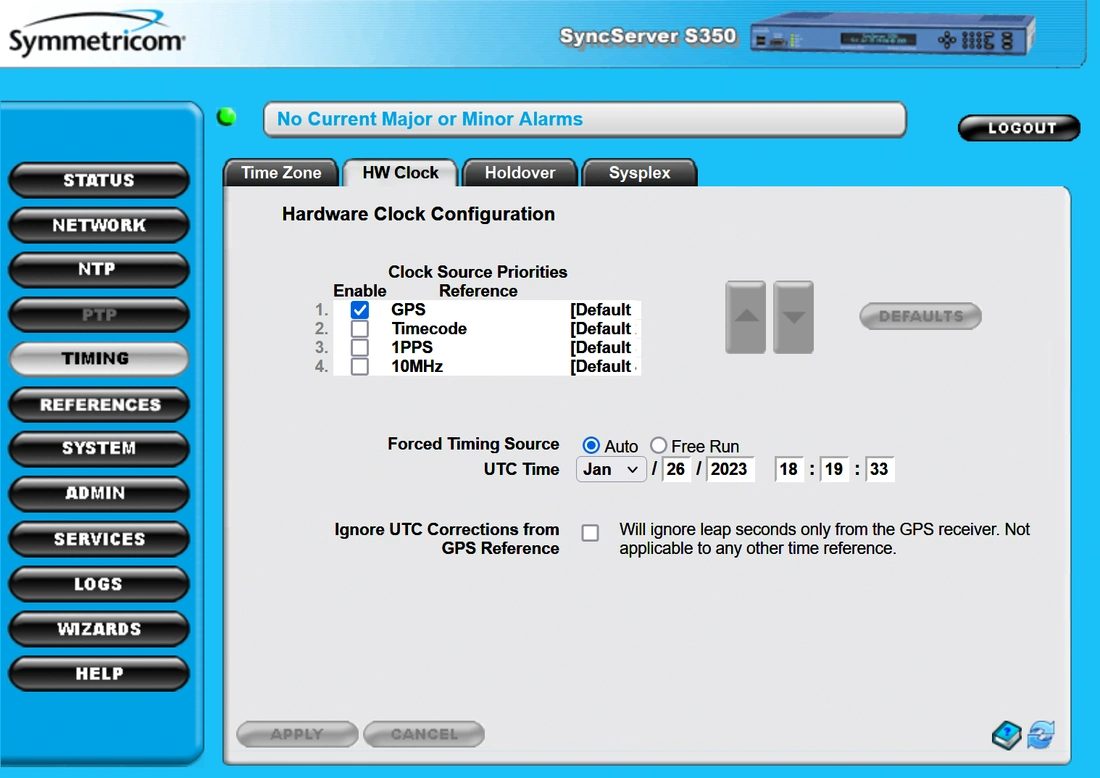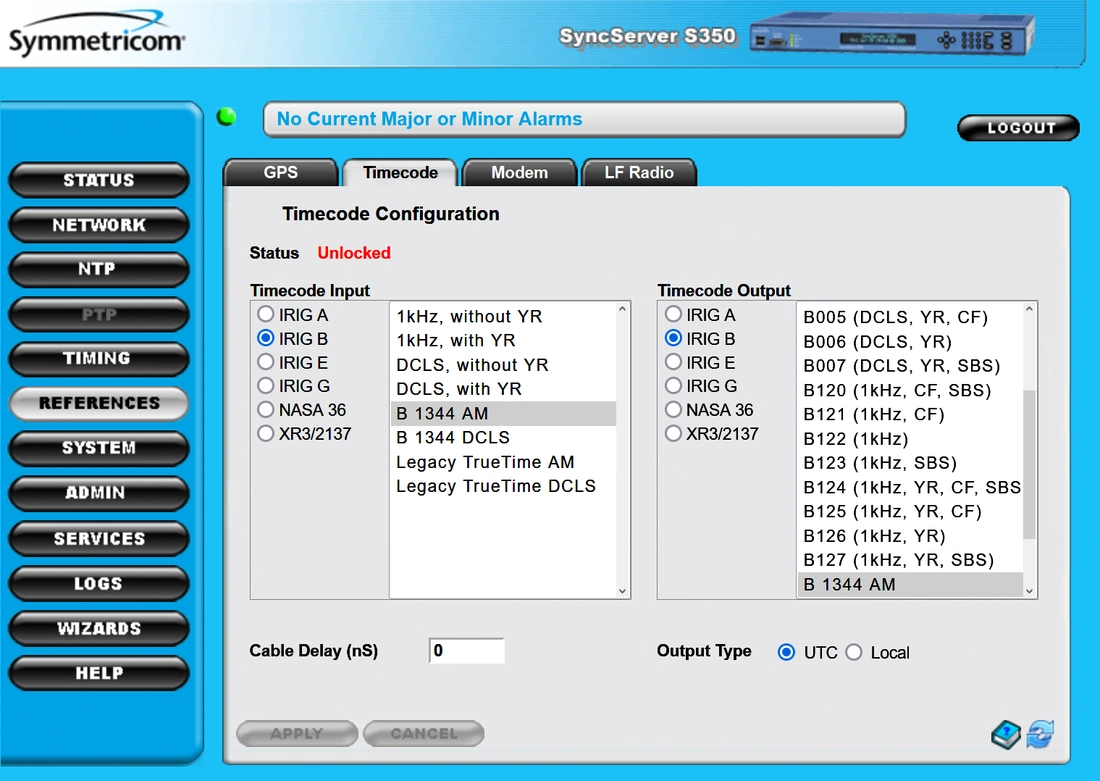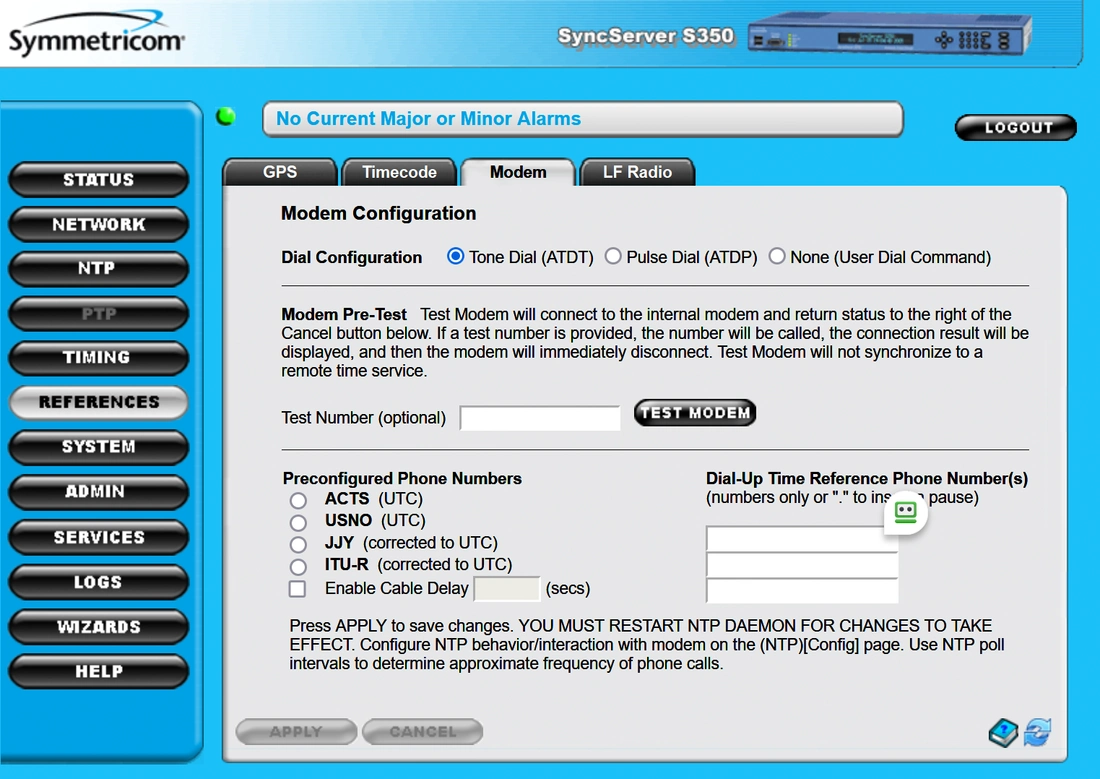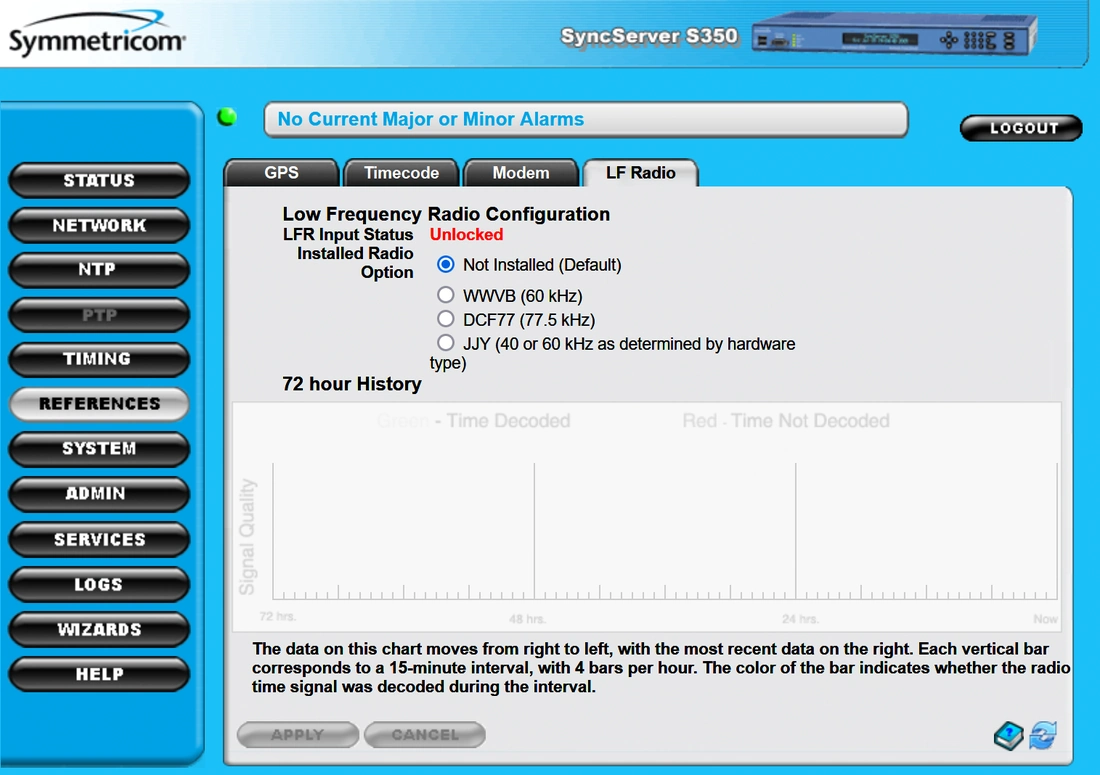 ---
Share this Product
---
More from this collection