NEW Symmetricom ND-4 NTP Internet IP Synchonized Red LED Wall Clock Ethernet ND4
(
363148789543)

)

Regular price

$357.00

Sale price

$568.00

(2 available in stock)

Unused/Never Deployed • Mint Condition • Open Box • Symmetricom ND-4 4" Red LED • TCP/IP • LAN/WAN Network Clock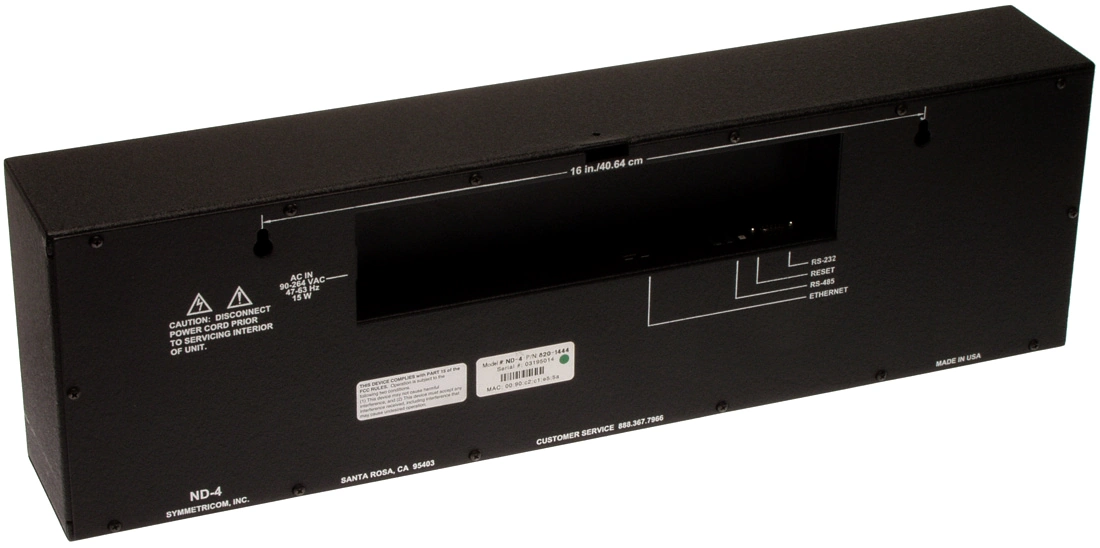 Item has never been deployed but the carton has been opened and there is wear as well as tape and labels on the exterior The clock as been tested to confirm that it works as it should. Unit ships set to DHCP IP address assignment and the config password is set to the factory default of 'public'. Public NTP servers have been configured so the clock will lock on to Eastern time (adjusted for DST) right out of the box provided that the unit can see out to to the internet.
Description
Symmetricom's Network Time Displays are maintenance free clocks that keep accurate time by synchronizing their time – over the network – to a network time server. These clocks use existing Ethernet network infrastructure and the standard network time protocol (NTP) to keep the time correct.
Full product information is available in the User Manual
https://www.prostudioconnection.net/1112/ND4-ND2_Manual.pdf
Select between 12 or 24 hour formats. All international time zones are supported as well as daylight savings time transitions so the clock should never need manual adjustment.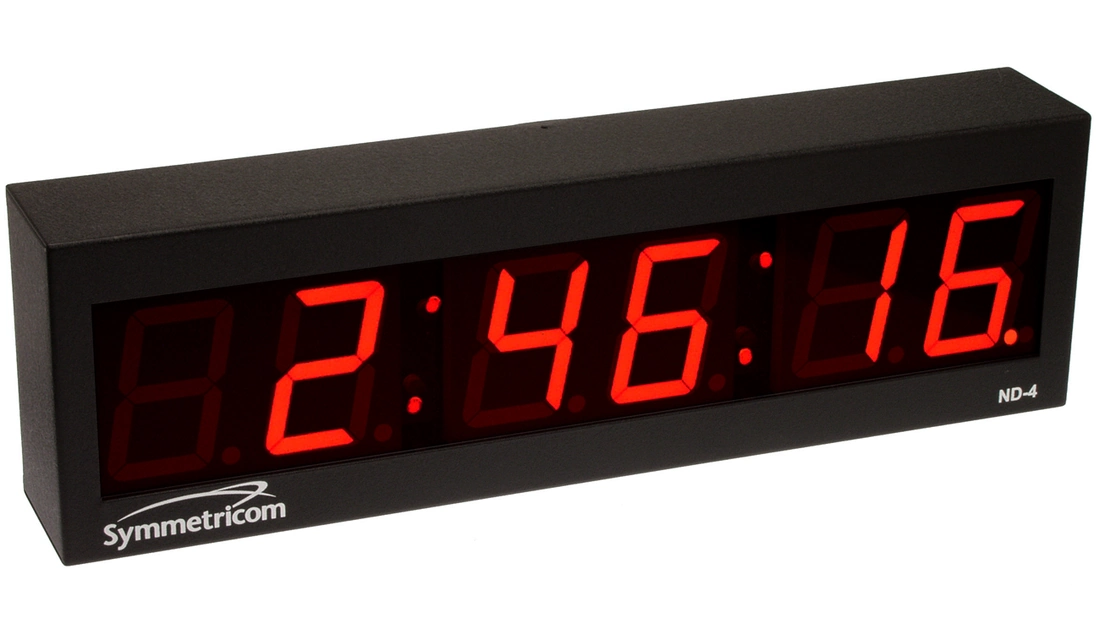 Display installation and configuration is an easy, cost effective task made even easier by using existing network wiring instead of requiring dedicated cabling to distribute time signals. Time over the network saves both time and money since it is not necessary to pull dedicated cabling (such as coaxial or RS-485) throughout a facility to transfer the time to the displays.
ND-4 Network Time Display
The ND-4 Network Time Display is meant for indoor wall mount applications. The rear of the chassis has 2 keyhole slots with 16" spacing that allow it to be securely hung from studs within a wall. The red LEDs have 14 adjustable brightness levels, making this time display easily seen in most medium to large sized rooms and lighting conditions.
Key Features
Clock Automatically Synchronize with NTP Network Time Servers Over an Ethernet Network
Remote Network Configuration Management
All International Time Zones
Daylight Savings Support
High Quality, Professional Appearance
4 Inch Digit Sizes
High Visibility with Adjustable Brightness
Multiple Time and Date Formats
Key Benefits
Correct Time is maintained via Automatic Synchronization to NTP Servers Over the Network
Easy, Cost Saving Installation Using Existing Ethernet Network and Cabling to Connect to Time Servers Instead of Dedicated abling to Transfer Time Signals
DHCP for Automatic Network Configuration Saves Time
Automatic Network Discovery and Remote Management via the Network for Easy and Complete Configuration and Control
Time Zone and Daylight Savings Support Eliminate Manual Time Adjustments
Bright Digits Can Be Seen Near or Far Depending on Brightness Level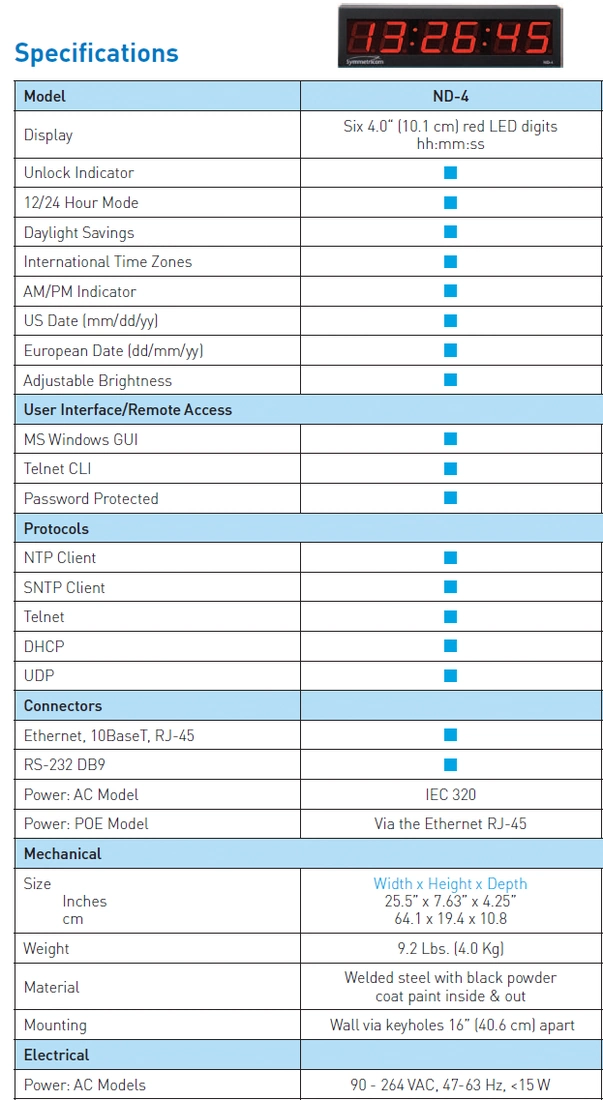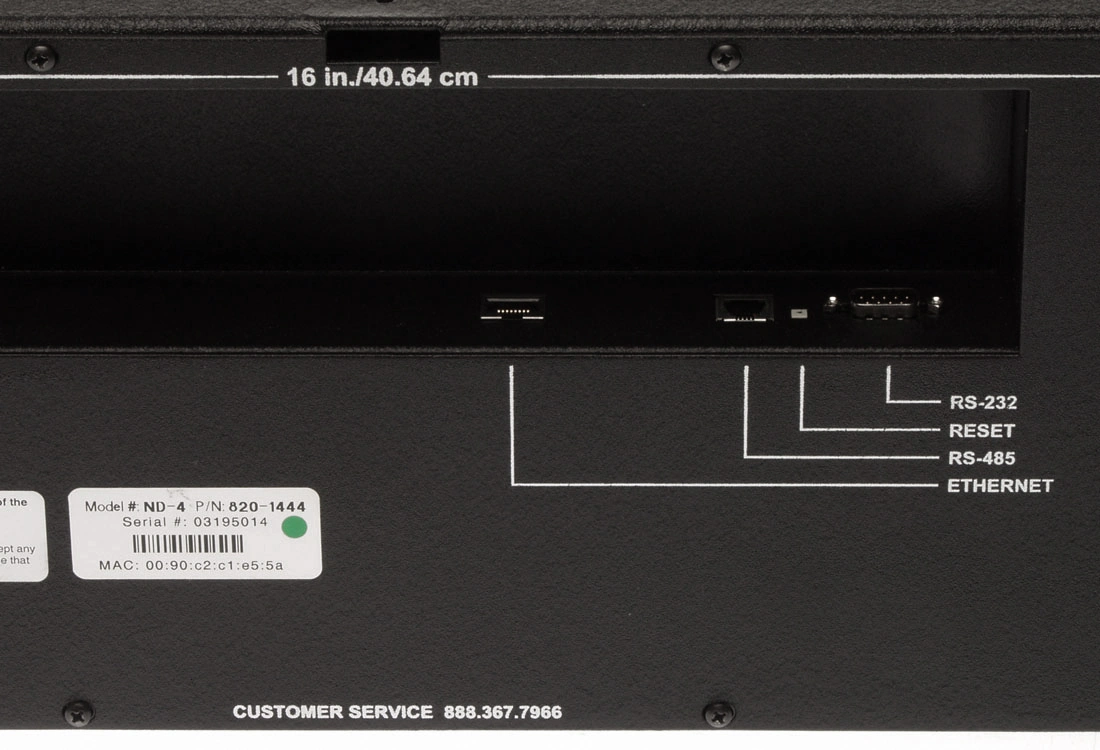 ---
Share this Product
---
More from this collection