Omnia Toolvox AES Digital Mic Preamp Production Voice Processor w/Reverb AGC EQ [Refurbished]
(
232838950589)

)

Regular price

$347.00

Sale price

$509.00

(1 available in stock)

Tested/Guaranteed • Ideal for Production Studio • Was $1,980 • 115V/230V • Remote Interface: Control of Phase • AGC • EQ • Compressor/Limiter • Reverb

Overview
The Omnia ToolVox is a full-featured mic digital preamp/processor, designed specifically for the on-air broadcast or production environment. In my experience these are one of the cleanest sounding mic preamps made, and very versatile if you care to invest the effort to get the remote control capability working. The RS-232 or IP based GUI interface allows quick building/editing of different preset combinations for different voices, delivery styles or special effects. These can then be recalled immediately via a couple of mouse clicks, or a spin of the control wheel. So you can build up a library of production voice processing effects or swiftly switch settings for different voice talent. An AES output allows direct connection to your digital console/mixer with no loss of quality.
The unit includes a compressor and noise gate, switchable phase rotation, flexible HP/LP and shelving filters, full parametric EQ, a de-esser with a psychoacoustically based detection algorithm and reverb from Waves. The mic preamp employs 24-bit converters and has a networkable remote control facility for configuration, programming and administration with an advanced GUI for parameter adjustments. Retail: $1,980.
Item is lightly used and tested to confirm correct operation. The factory defaults have been restored (admin password = corli). I tested the GUI Control App (which I can email to the buyer) with Windows 7 64 bit and obtained good results over a RS-232 connection, even though it was written in the days of XP 32bit. I can't guarantee IP interworking as the Windows IP stack has changed over the years, but serial working via a hardware based COM port has consistently worked fine for me.

For serious voice work, you need the right tools.
ToolVox is the all-digital microphone processor talent everywhere has been waiting for. ToolVox makes voices sound big, full and powerful - while music and other program elements remain untouched.
Our audio processing experts have harnessed the power of DSP to make ToolVox the best sounding mic processor ever. ToolVox works in precise harmony with, rather than against, your main processing. The result? Voices explode with presence, clarity and punch.
Full details may be obtained from the User Manual.

ToolVox succeeds where yesterday's mic processors fail because it combines all the processing power you need with the features you want. Specialized compressor ratios and time constants, coupled with a slow gain-riding AGC with smart freeze gate, handle everything from a whisper to a scream.
And here's a real breakthrough: an intelligent de-esser - the first of its kind - uses Fast Fourier Transform (FFT) analysis to find and remove unwanted sibilance, yet preserve high end frequencies. Three bands of parametric EQ, each with adjustable filters and shelving, help bring out the best in your jocks' voices. Built-in phase rotators and TrueVerb from Waves let you maximize vocal presence without affecting the rest of the airchain.
Security features prevent unauthorized tampering, while the talent-friendly front panel gives jocks instant access to their favorite presets. An Ethernet connection allows for network control. Simply install the remote application on any Windows equipped PC to edit, update and manage presets in Toolvox.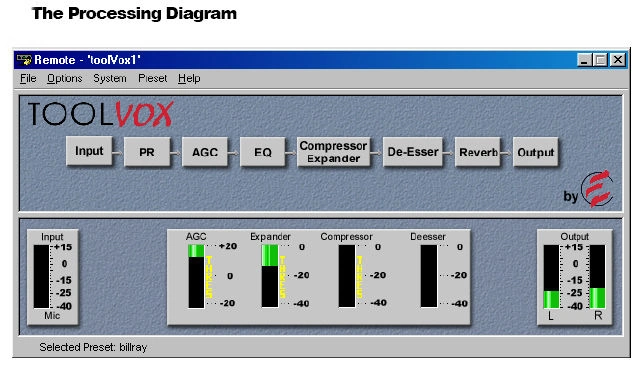 With both analog and digital outputs, Toolvox is ideal for preamplifying and pre-processing mic signals for use with on-air and production consoles, analog or digital. It is great for live television programming, especially where various stage and lavaliere microphones require gain control.

.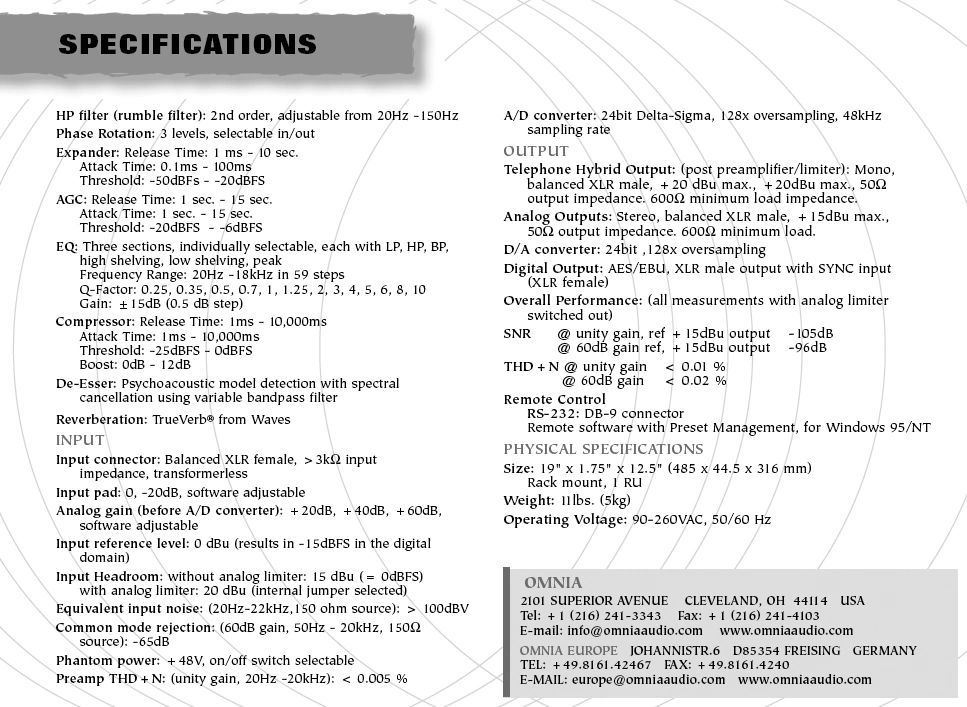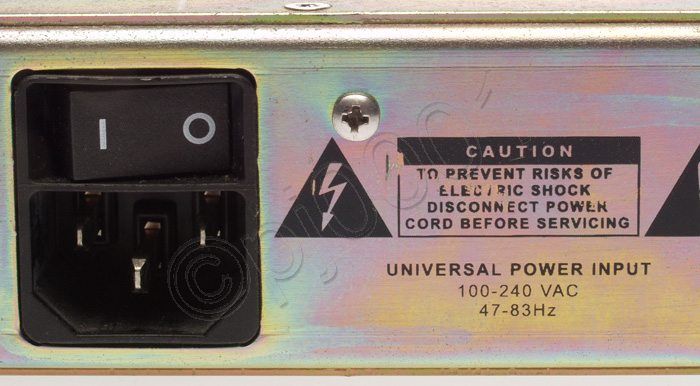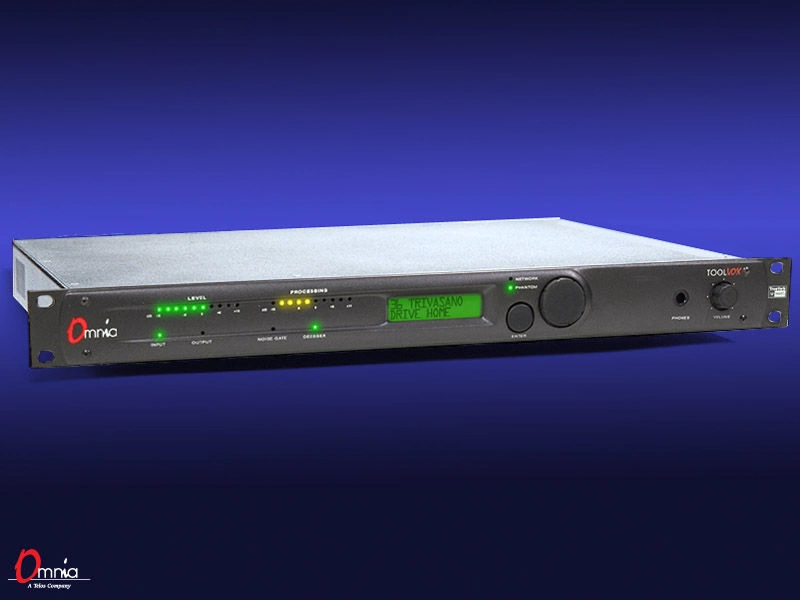 ---
Share this Product
---
More from this collection