Parasound SCAMP Audio Signal Controlled AC Switch Power Auto Amplifier Trigger [Refurbished]
(
363870009825)

)

Regular price

$199.80

Sale price

$302.00

(1 available in stock)

Used, Excellent Condition • Great for Auto Switching On/Off of Surround Sound Amp/Subwoofer etc Using TV Audio • Heavy Duty 14 AWG Power Cable Included

Photos show the actual item for sale

Used, very good cosmetic condition. Fully working. Includes a heavy duty AC input power cable (unpictured). Further details may be obtained from the User Manual at https://www.prostudioconnection.net/0813/Parasound_SCAMP_manual.pdf
Description
One of those things that you wish they hadn't discontinued!
The Parasound SCAMP is designed to automatically power on virtually all the electronic equipment within your audio/video system. This makes it possible for single button operation to supply AC power to your entire system. SCAMP is extremely flexible and can be configured in a variety of ways.
Full details may be obtained from the User Manual
https://www.prostudioconnection.net/0813/Parasound_SCAMP_manual.pdf
Features
Two AC outlets can be activated with audio signal or DC voltage
Two internal 15 ampere relays
Eight minute turn-off delay
Programmable sequential turn-on delay
May be daisy-chained for multiple outlets in sequence
Sophisticated protection circuitry safeguards your audio equipment from power surges on the AC line
9 1/2" width front panel
1 rack space height front panel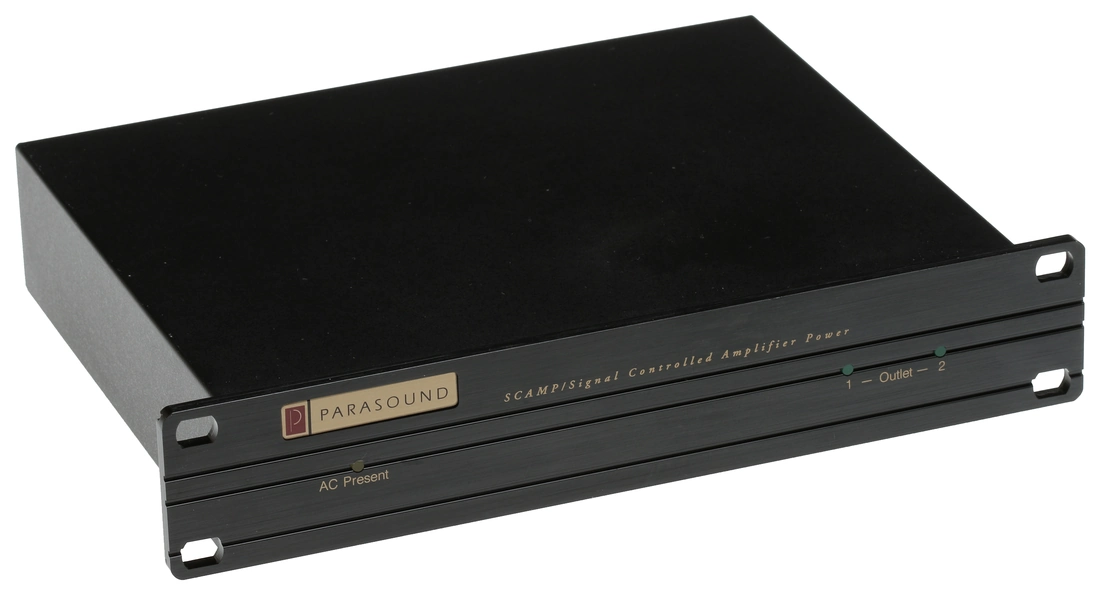 Specifications
Current Capability:
30 amperes; 15 amperes per outlet
DC Input Trigger:
+ 5 Vdc to +12 Vdc, 100 mA
DC Output Trigger:
+12 Vdc, 400 mA maximum available
Signal Insertion Loss:
0 dB
Circuit Power Requirement:
120 V/60 Hz, 1 A
Dimensions:
w 9 1/2" x h 1 3/4" x d 7", h 2 3/8" with feet
Net Weight:
4 lb.
Download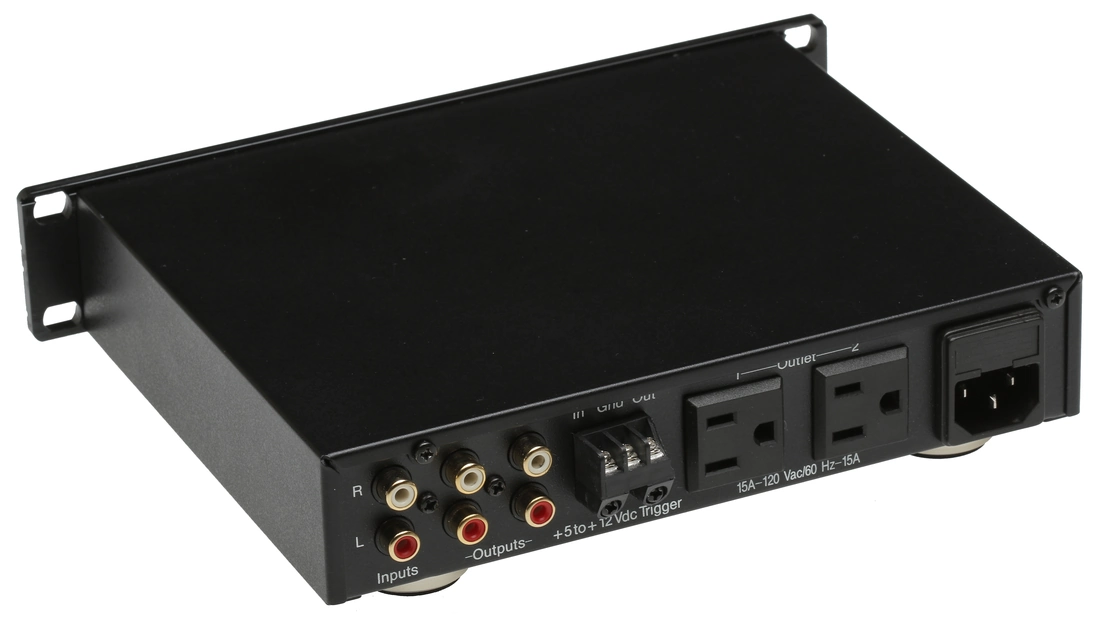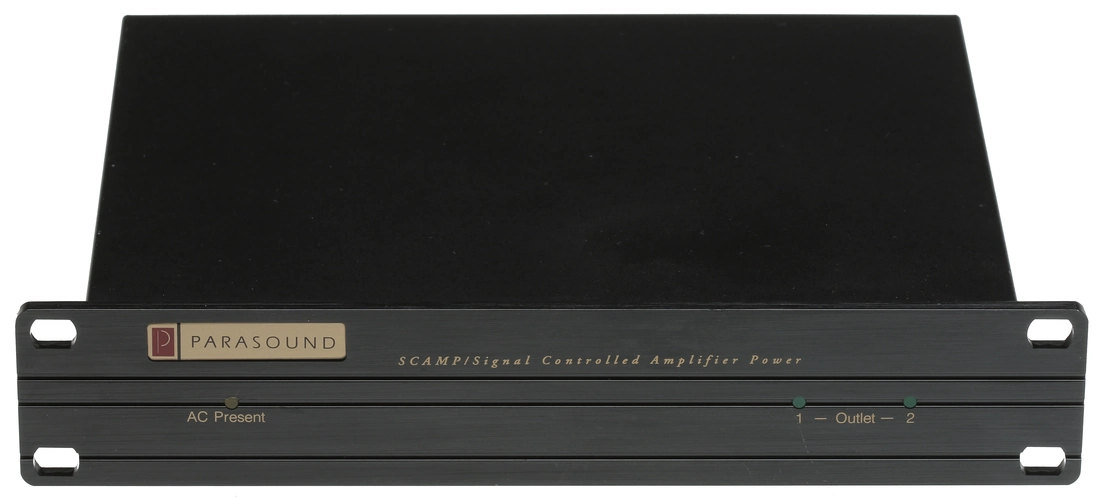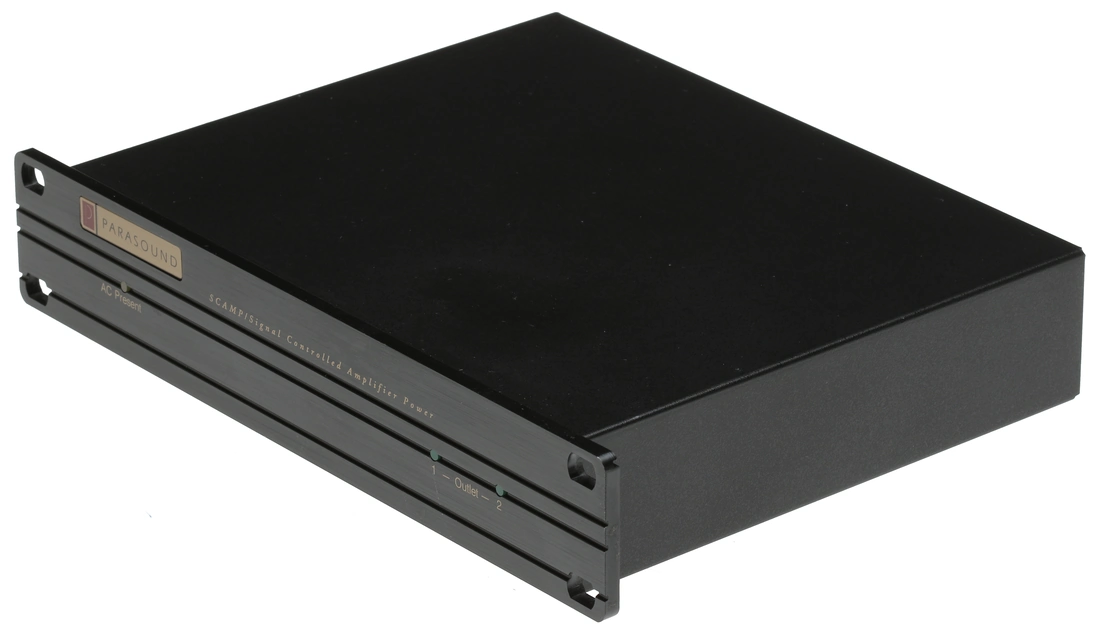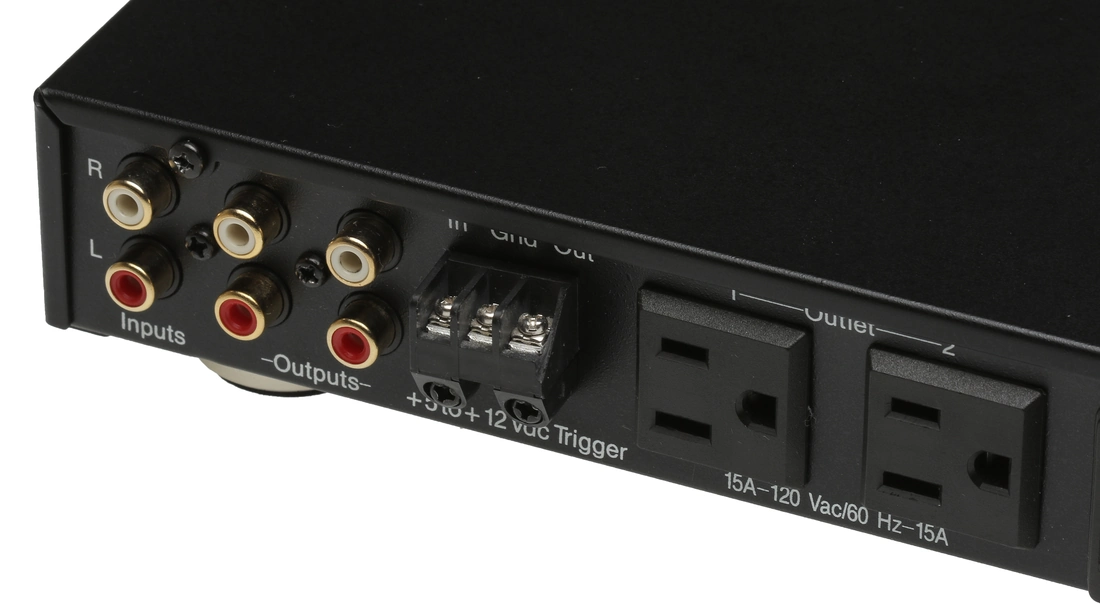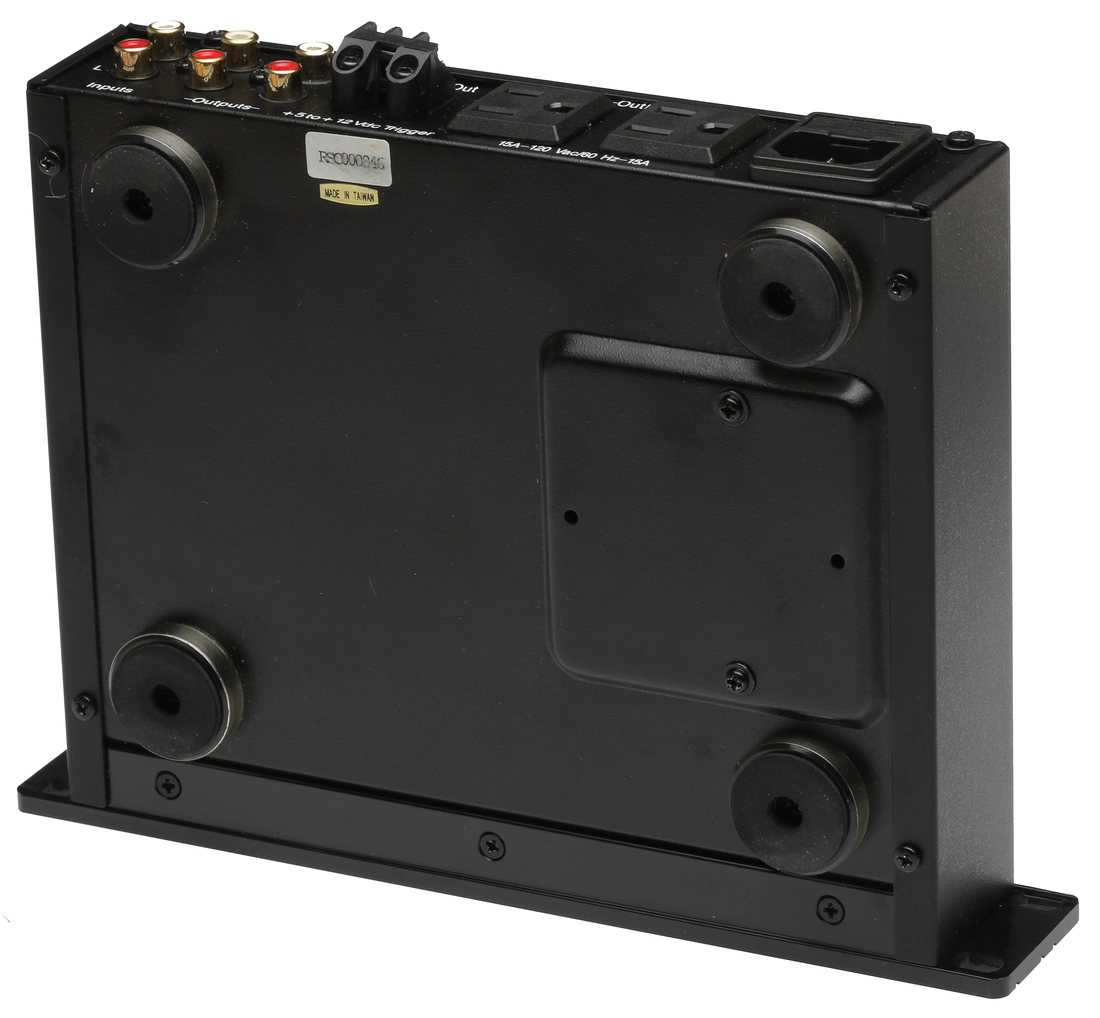 ---
Share this Product
---
More from this collection