ptf 1203C Broadband 10MHz 1x12 RF Distribution Amplifier 900KHz - 50MHz 115/230V [Refurbished]
(
284809248342)

)

Regular price

$401.00

Sale price

$589.00

(1 available in stock)

Tested/Guaranteed • Fully Working • 12 Way RF Distribution Amplifier • PTF 1203C • 50 Ohm BNC Connectors • 900KHz to 50MHz Bandwidth

Photos show the actual item for sale

A lightly used PTF 1203C RF distribution amplifier that offers twelve buffered BNC outputs. The unit has been tested to confirm that it works as it should by passing a 10MHz sine wave through each output. The photos show the actual item for sale. Full details may be obtained from the User Manual at https://www.prostudioconnection.net/2205/PTF_1203C_Manual.pdf

Description
The ptf 1203C Broadband RF Distribution amplifier provides high performance frequency references for laboratory or system use.
The ptf 1203C uses two stages of input signal buffering to distribute the input signal to 12 separate outputs, and insure maximum isolation between individual output signals.
In most applications the phase noise capibility of the ptf 1203C will outperform the input signal performance to such a degree that no additive phase noise will be noticeable on the outputs.
Isolation output to output is >100 dB and harmonics are < -40 dB.

Features

Input Frequencies 900kHz to 50MHz
12 Broadband Outputs
Low Additive Phase Noise
Isolation (>100dB typical)
Low Cost
Convenient 1U, 19″ rack mount package


Specifications
RF Outputs: 12
Frequency Range: 900kHz to 50MHz
Level: 1V rms (13dBm)
Harmonic Distortion: < -40 dB
Non-Harmonic Distortion: < -80 dB
Isolation: > 90dB
Connector:s BNC
RF Input: 900kHz to 50MHz, 1V rms
Alarm Output: Summary alarm (9 pin 'D')
Indicators: Power(Green LED) Alarm(Red LED)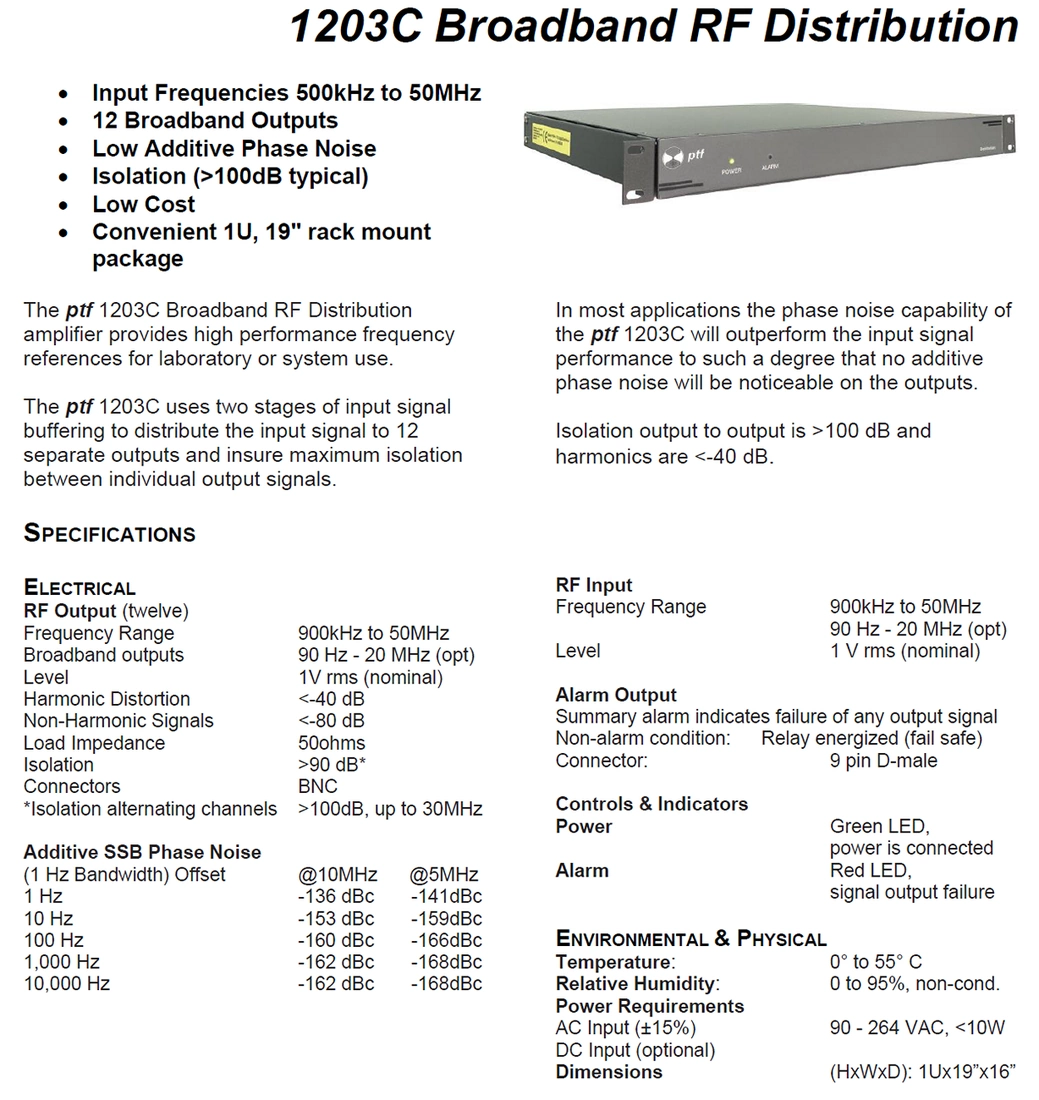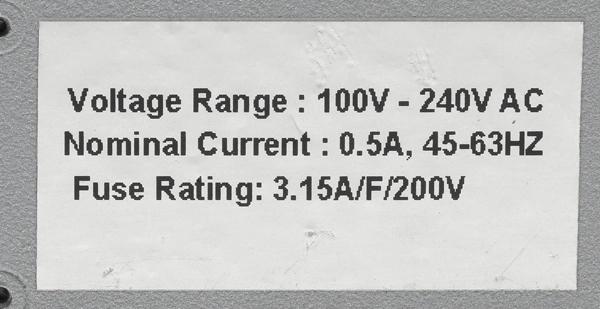 ---
Share this Product
---
More from this collection