Ramsey FM30 Stereo Low Power FM Home Gym Audio HiFi Transmitter LCD LPFM Part 15 [Used]
(
234888063961)

)

Regular price

$302.00

Sale price

$444.00

(1 available in stock)

Tested/Guaranteed • Fully Working • Part 15 Low Power Stereo FM Transmitter • Great for Church, iPod, TV, HiFi, Video, TV etc • RCA Inputs • Lightly Used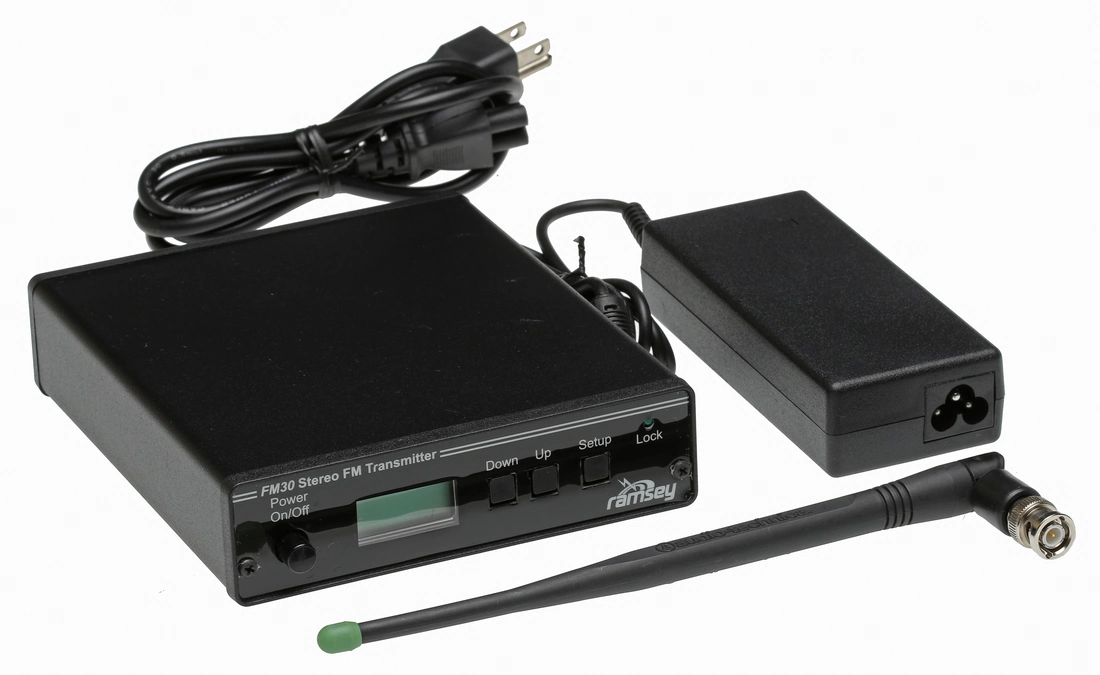 A lightly used low power transmitter which may be used to send stereo audio over short-ish distances to a standard FM receiver. These are commonly used in Churches and Gyms etc to send audio to listener's car or portable receivers. If you want coverage greater than a few yards such as with a 'drive in' scenario then raise the unit as high as you can and place it where it wil have a direct line of sight to the receiver, with no metal objects in the way or in the vicinity. Also using a quality roof type FM antenna should improve reception. The photos show the actual item for sale.  The provided antenna is not the original type, but seems to work well so I haven't replaced it.  The unit is in excellent cosmetic condition and has been tested to confirm that it works as it should.
Description
Synthesized 87.9MHz to 108.1MHz for no frequency drift! Direct digital input of frequency, no jumpers or DIP switches!
Extruded, rugged metal case, all lines have RF chokes, and fully regulated for the cleanest sounding low noise performance yet!
BNC style RF output for easy, reliable connections.
Fully digitally controlled transmit power for custom coverage capabilities!
Digital volume and balance controls for easy audio level adjustments.
Runs from 13.8-16VDC, included 115V AC adapter.
Quality of signal indicator lets you know when you have a good signal or over-modulated signal. Lets you know when to turn it up, or down!
Great for schools, health clubs, yard casting, drive-in movie theaters, haunted rides, amusement parks, churches, etc!
Full details may be obtained from the User Manual at https://www.prostudioconnection.net/1910/Ramsey_FM30.pdf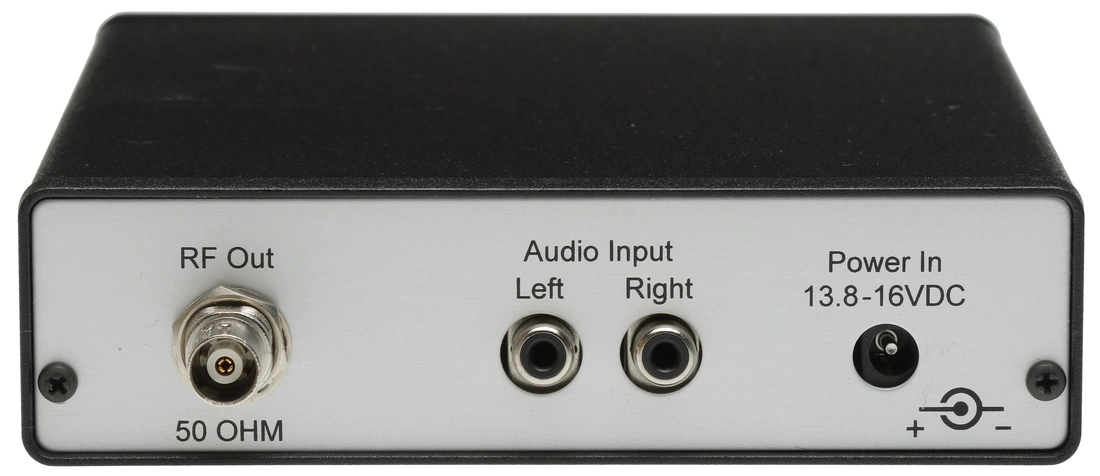 The Ramsey FM30 is a true SYNTHESIZED STEREO FM broadcast transmitter, which any person may use in accordance with the rules of their nation's telecommunications authority. For U.S. residents, that authority is the Federal Communications Commission (FCC). The FM30's low-power broadcasting capability and other practical uses can be fun and
interesting for people of all ages, but the FM30 is not a toy. We will refer to the FCC regulations frequently in the manual and provide you with some information necessary to enjoy the FM30's capabilities in accordance with the law.
Typical uses for the FM30 include the following:
Extension of home stereo system and computer audio - without wires.
Listening aid for auditoriums, churches.
Student-operated school radio station.
College dorm favorite music broadcast service.
Drive-ins, haunted hayrides, amusement parks, etc.
Short-range, two-channel experiments and demonstrations.
We think you will be very pleased with the transmitting range, low noise, audio quality, frequency stability and stereo channel separation of this synthesized FM stereo transmitter. If you follow the directions carefully and use your FM30 in accordance with applicable FCC rules, a whole new world of sharing music, news and views with friends and neighbors awaits you.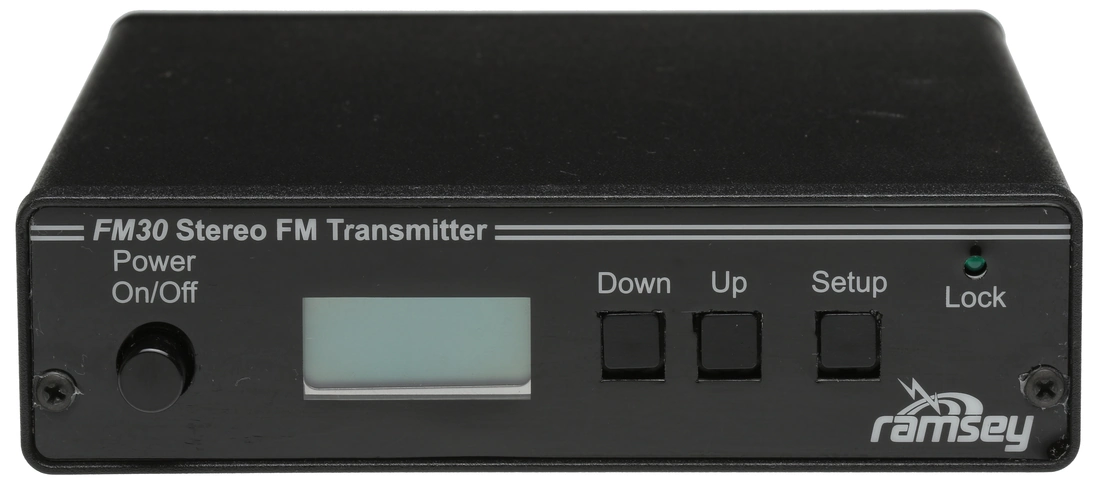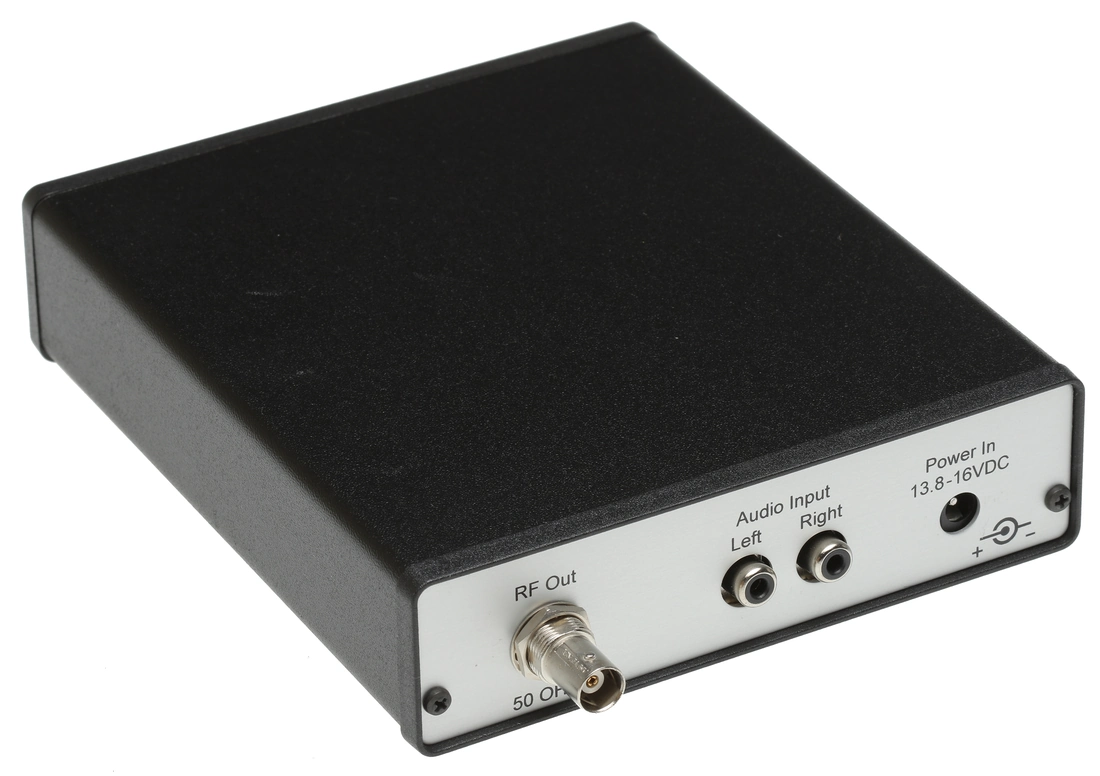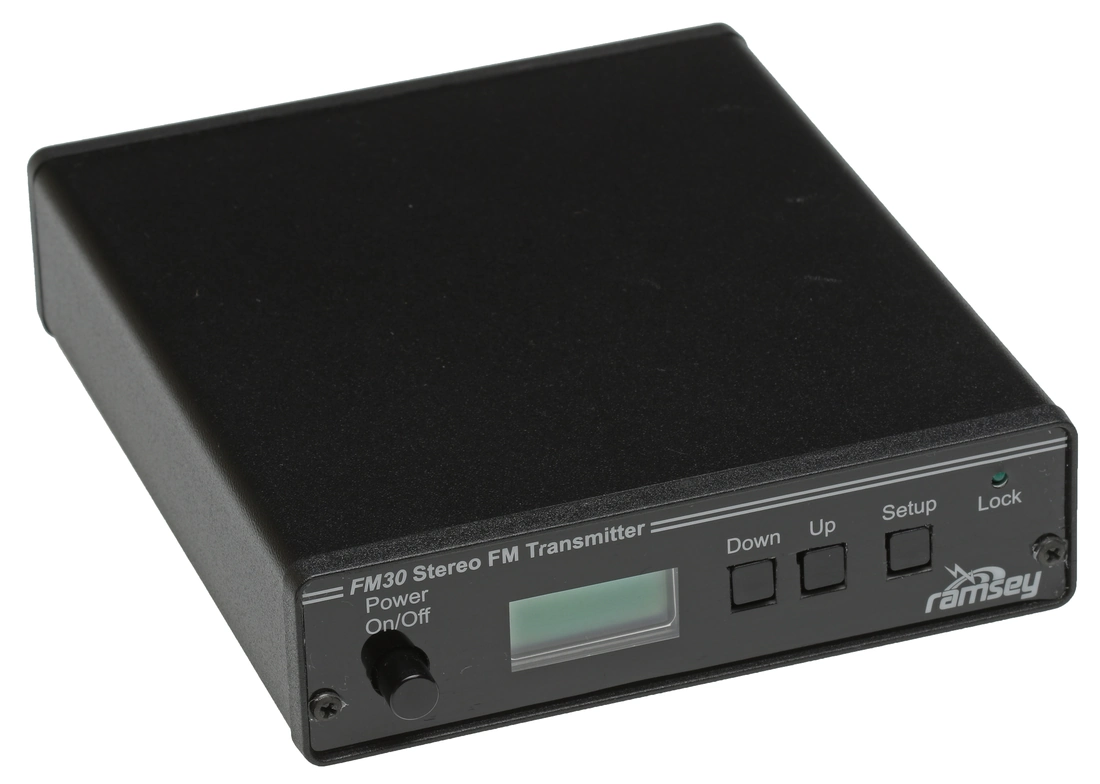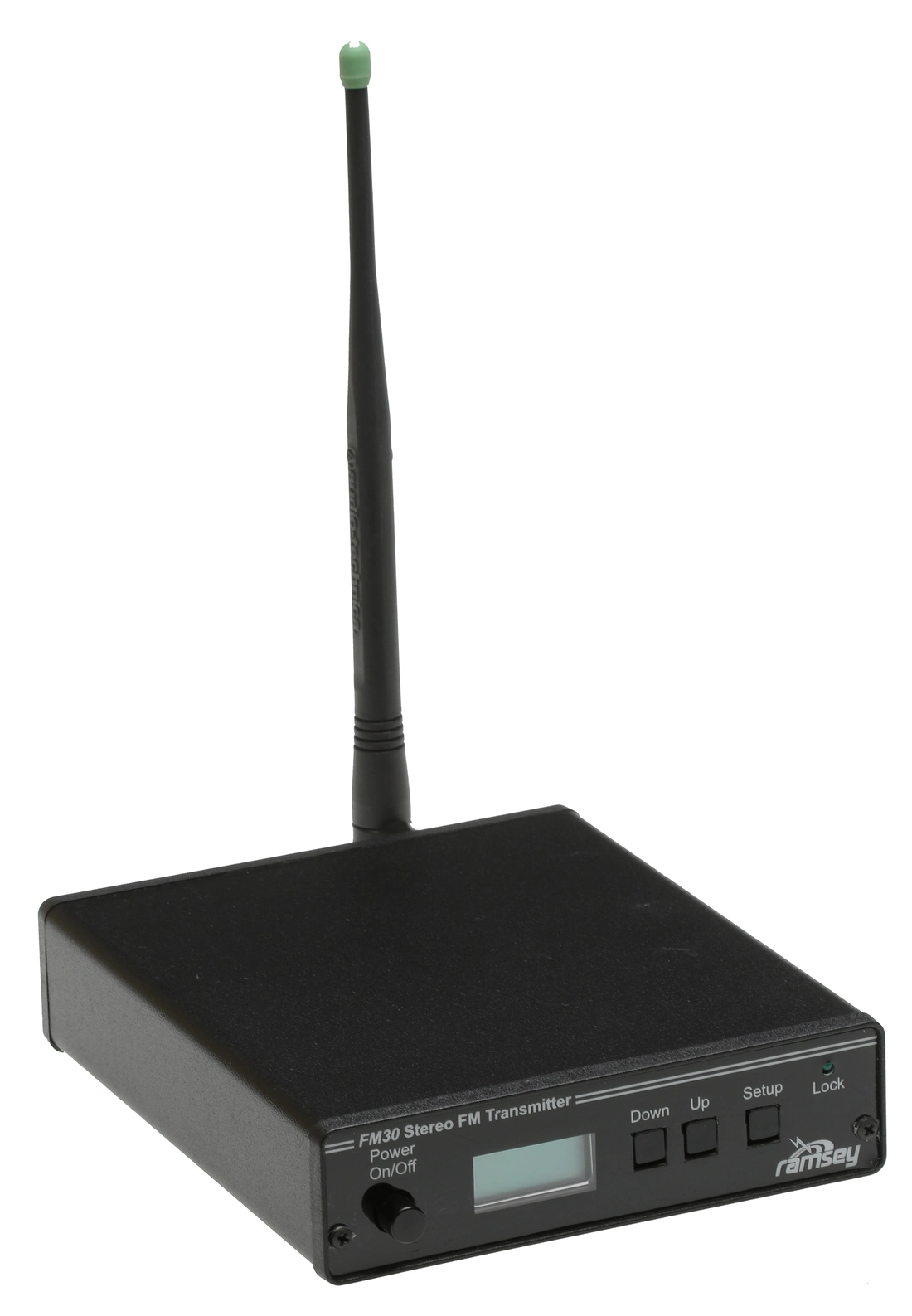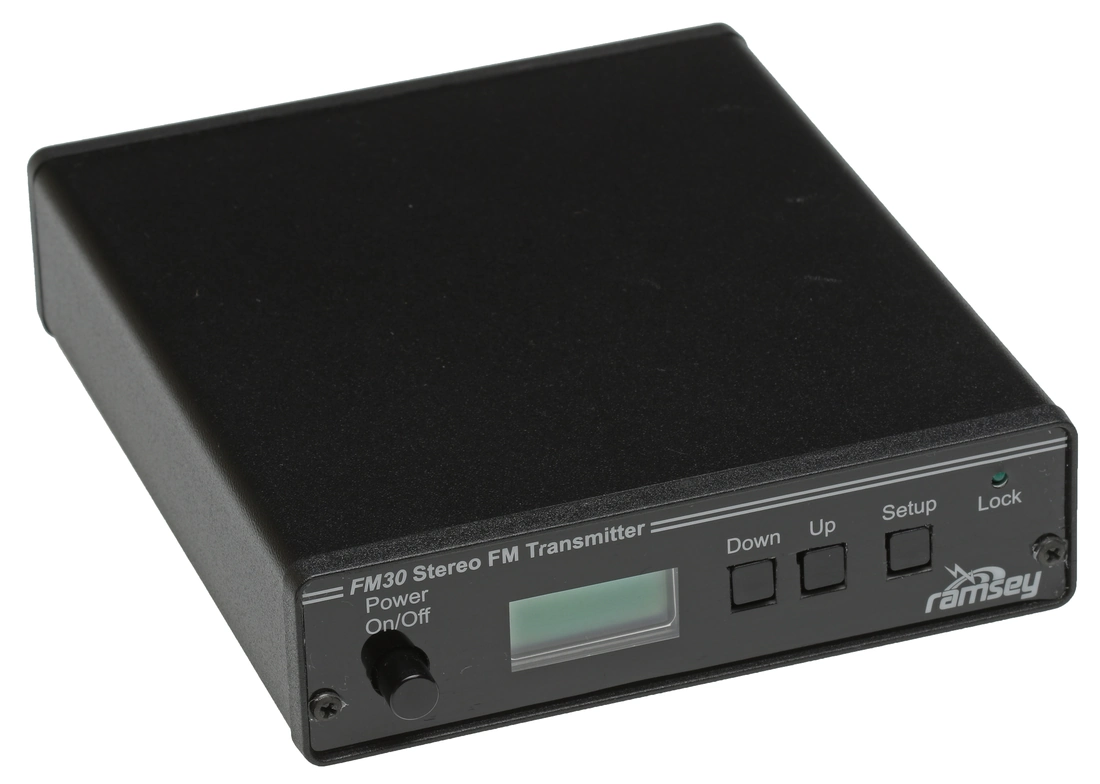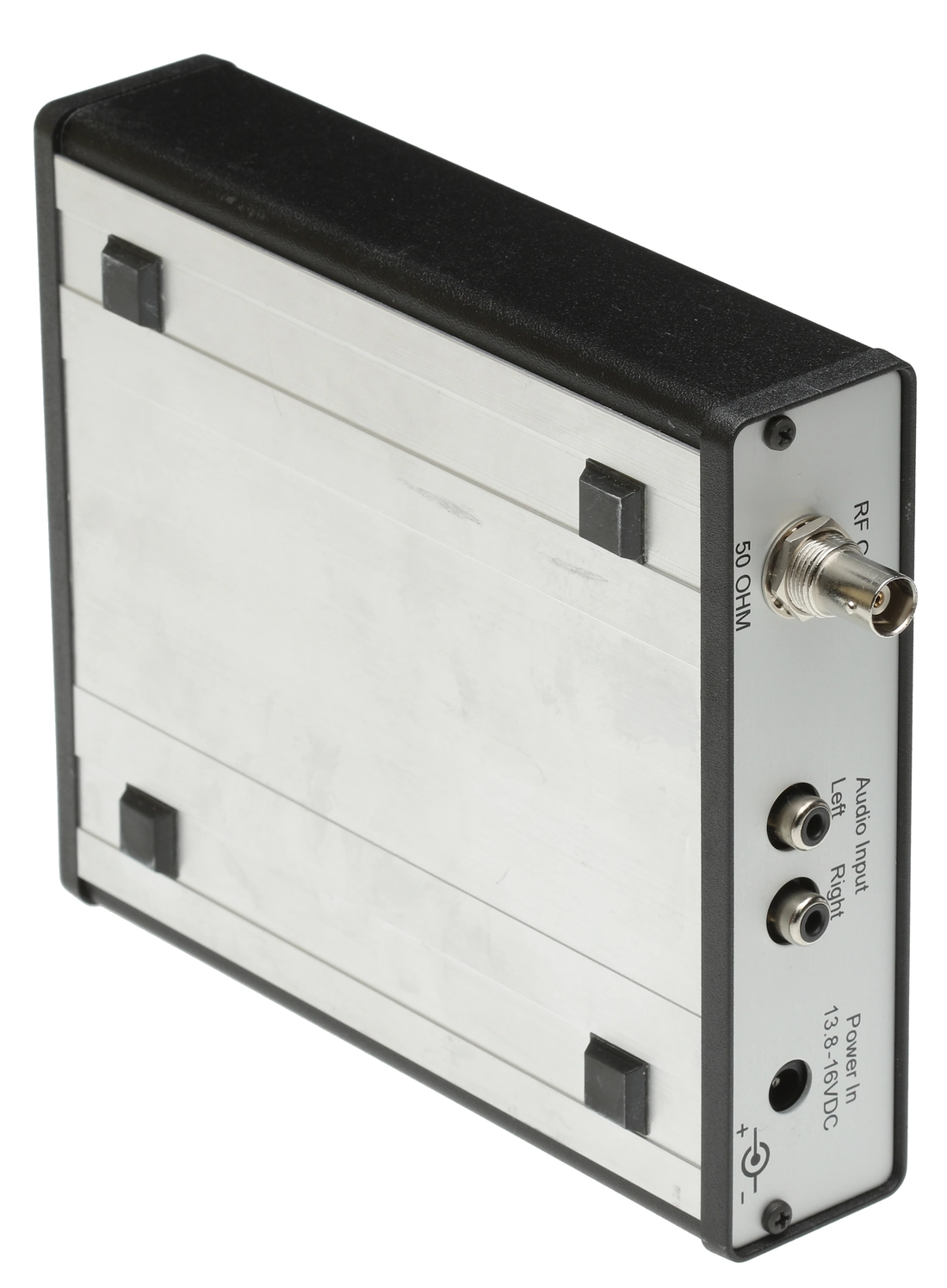 ---
Share this Product
---
More from this collection