Sierra Automated Systems SAS 16000D Audio Router Dual Redundant Power Supply 5V [Refurbished]
(
362350539078)

)

Regular price

$78.28

Sale price

$215.00

(1 available in stock)

Custom Build/Special Order Unit • Dual Redundant Power Supply for SAS 16000D Router • 5V 4A • 2U Rackmount

Photos show the actual item for sale

Description
A very solidly-constructed power supply for the SAS 16000D audio router recently removed from a national network facility. The corresponding SAS 16000D router is listed for sale separately. This listing is for the rackmount power supply only.
This is probably an expensive custom build or special order item which upgrades the basic OEM 'lump in line' switched mode power supply to a rackmount chassis containing a quality linear power supply with a back-up switched mode device of equivalent output.
A relay board provides immediate fail-over switching should the primary supply fail. An alarm contact closure is provided to indicate that the primary supply is off-line.
The unit is very professionally constructed and housed in a heavy gauge 2U rackmount chassis.
A cable to connect to the router's 5 Pin DIN power input jack is also provided (unpictured). While this was intended for use with a 16000D router, it could be used for any other device requiring 5V at up to 4A, or adapted to provide a different output voltage.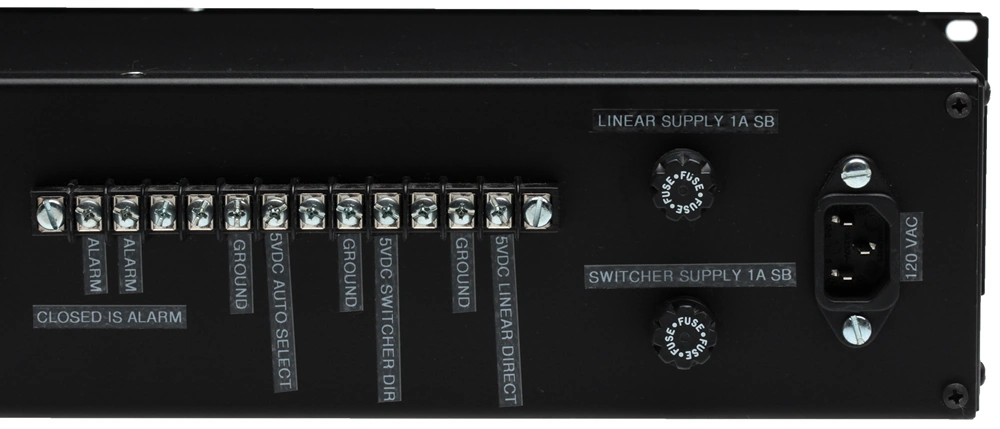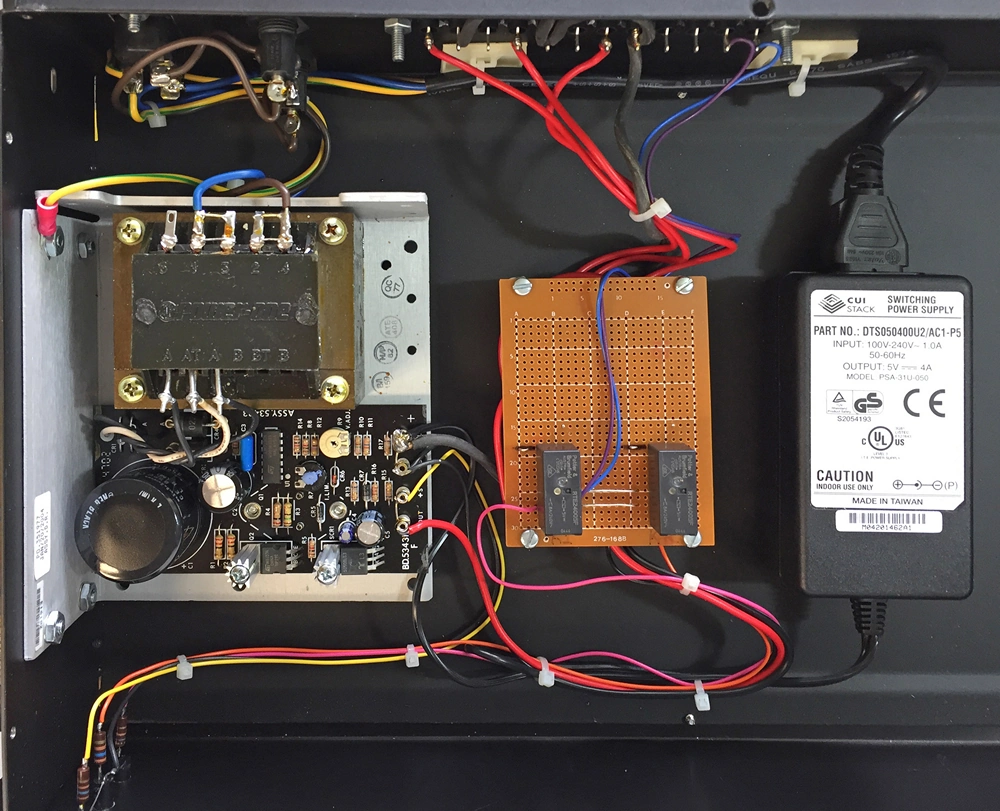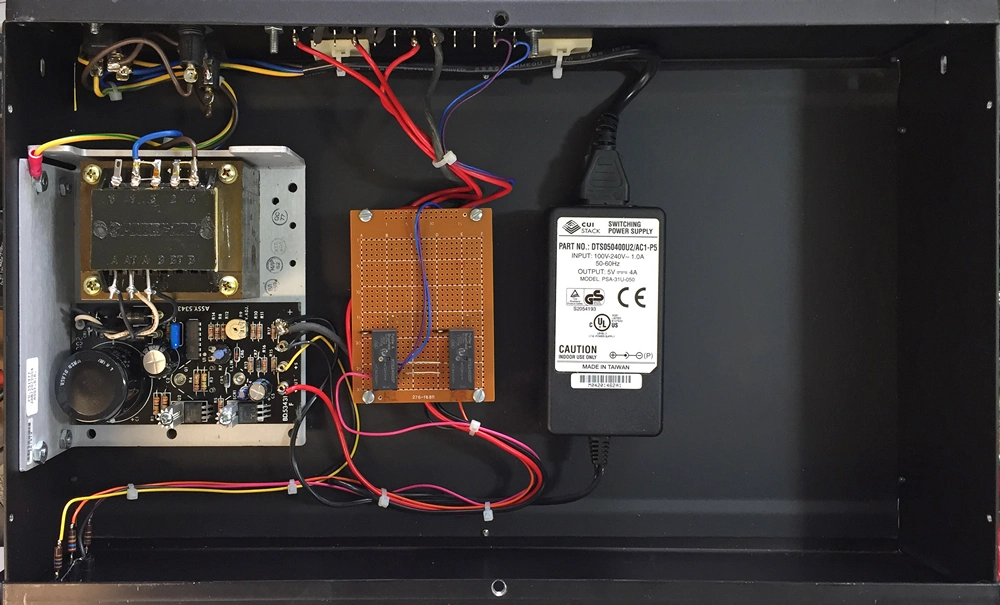 ---
Share this Product
---
More from this collection