Sonifex Redbox RB-SM2 Dual Stereo Balanced Audio Mono Converter Mixer Combiner [Refurbished]
(
283143138161)

)

Regular price

$167.00

Sale price

$288.00

(1 available in stock)

Tested/Guaranteed • Lightly Used • 115V/230V Switchable • Sonifex RB-SM2 Dual Stereo to Mono Converter



Item is lightly used and has been tested to confirm correct operation. It is switchable between 115V and 230V - unit ships set to 115V. No printed manual is included but a copy may be downloaded here if required.
Description
The RB-SM2 is a dual version of the RB-SM1, consisting of two independent converters which will produce two fully buffered and balanced mono line outputs from two stereo inputs.
All connections are on the rear panel. The XLR-3 inputs are electronically balanced with an impedance of 20k? bridging. These can be wired unbalanced to accept an output from domestic equipment. The XLR-3 line outputs are electronically balanced with an output impedance of <50?.
Full details may be obtained from the User Manual and Datasheet
The outputs can be wired unbalanced by grounding the non-phase signal, allowing you to feed both balanced and unbalanced equipment.
Output gain adjustment using pre-set potentiometers for both converters allows a normalised mono output from domestic stereo equipment. The potentiometers are accessible through the rear panel.
Usually Sells for $409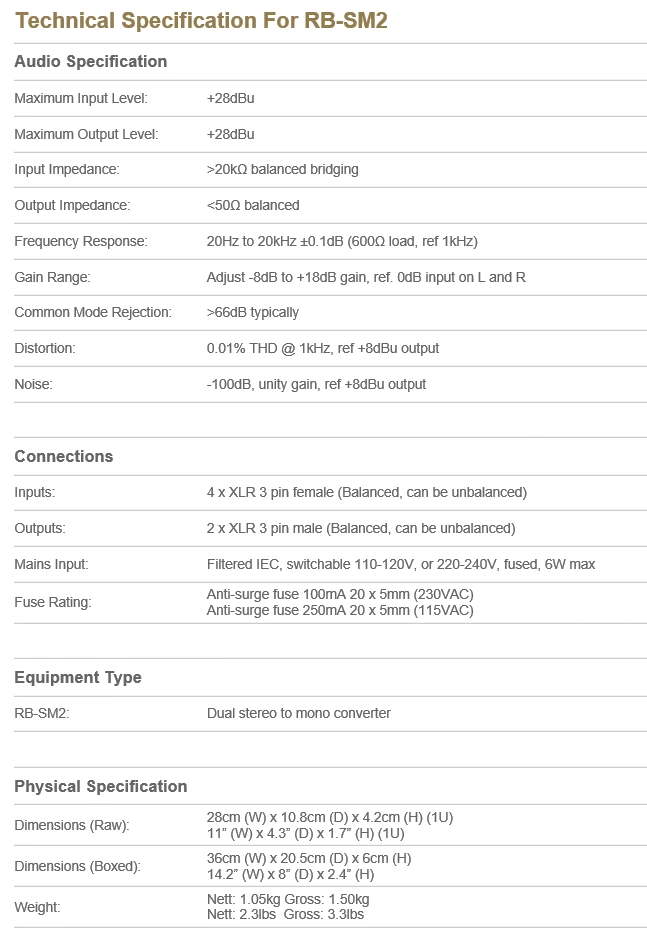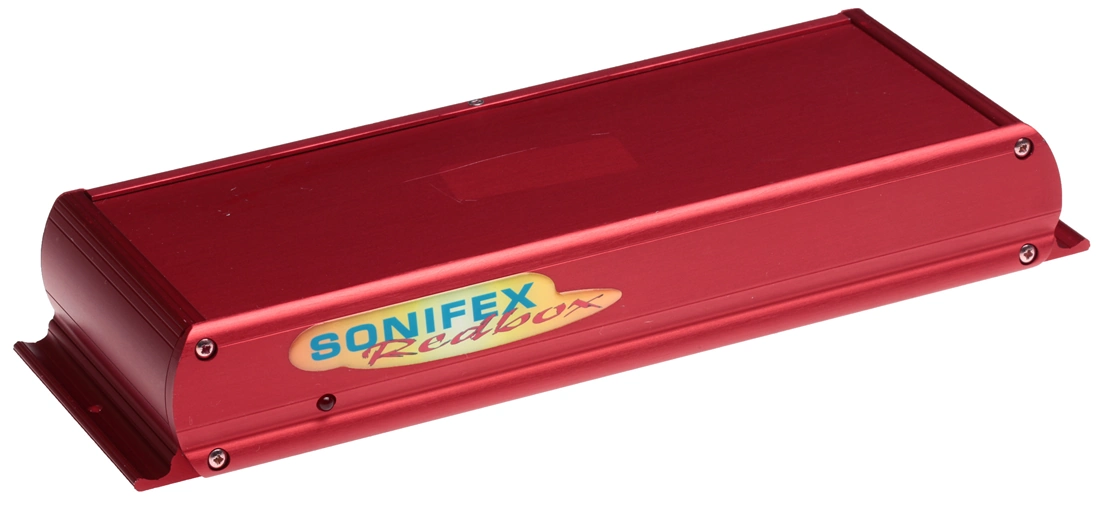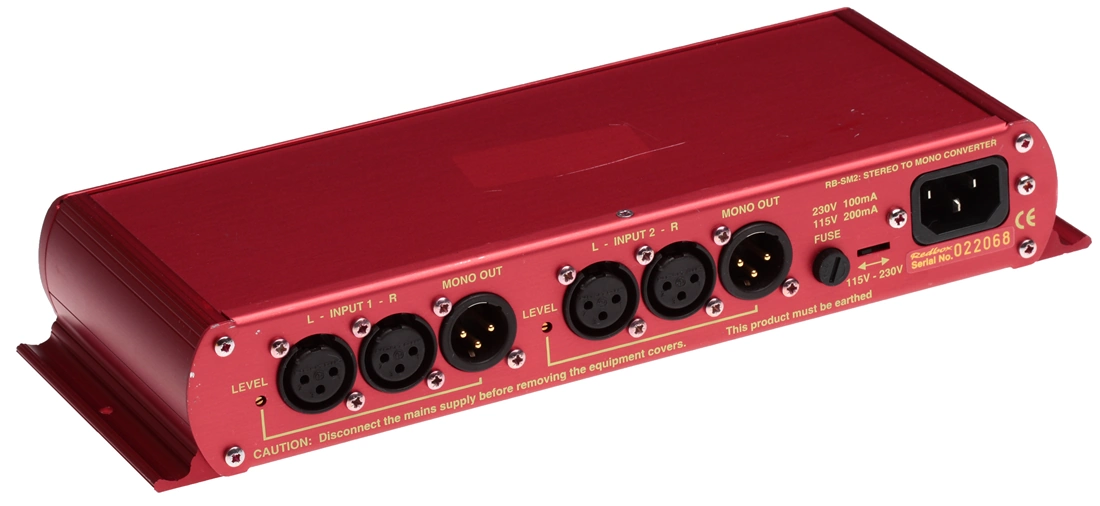 ---
Share this Product
---
More from this collection