Sonifex Redbox RB-UL1 Stereo Unbalanced Audio RCA Phono > Balanced XLR Converter [Refurbished]
(
362429662979)

)

Regular price

$125.00

Sale price

$264.00

(2 available in stock)

Tested/Guaranteed • Lightly Used • 115V/230V Switchable • Sonifex Redbox RB-UL1 Stereo Unbalanced Audio RCA Phono > Balanced XLR Converter



Item is lightly used and has been tested to confirm correct operation. It is switchable between 115V and 230V - unit ships set to 115V. No printed manual is included but a copy may be downloaded here if required.
Description
The RB-UL1 is a single stereo unit for interfacing domestic or semi-professional unbalanced equipment, such as a CD player, to professional balanced line levels.
Full details may be obtained from the User Manual and Datasheet
The two RCA unbalanced inputs have an impedance of 10k? and are routed to two balanced XLR-3 outputs with an output impedance of <50?.
The output gain can be individually adjusted for left and right channels by using pre-set potentiometers accessible through the rear panel.
Usually Sells for $356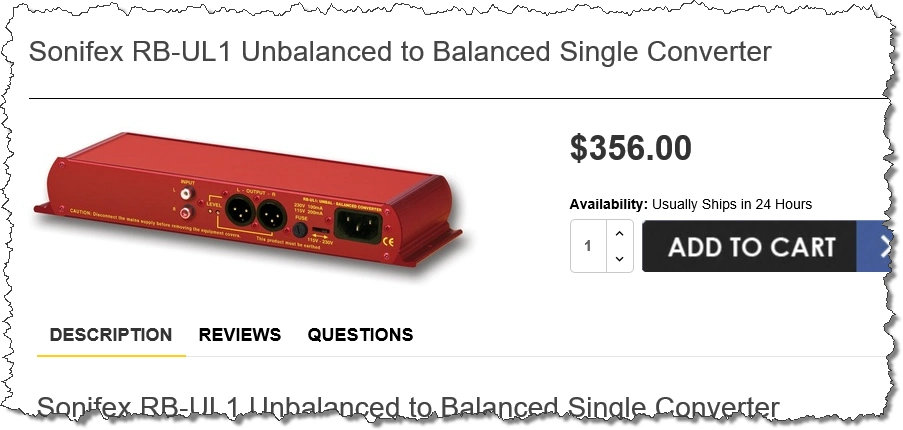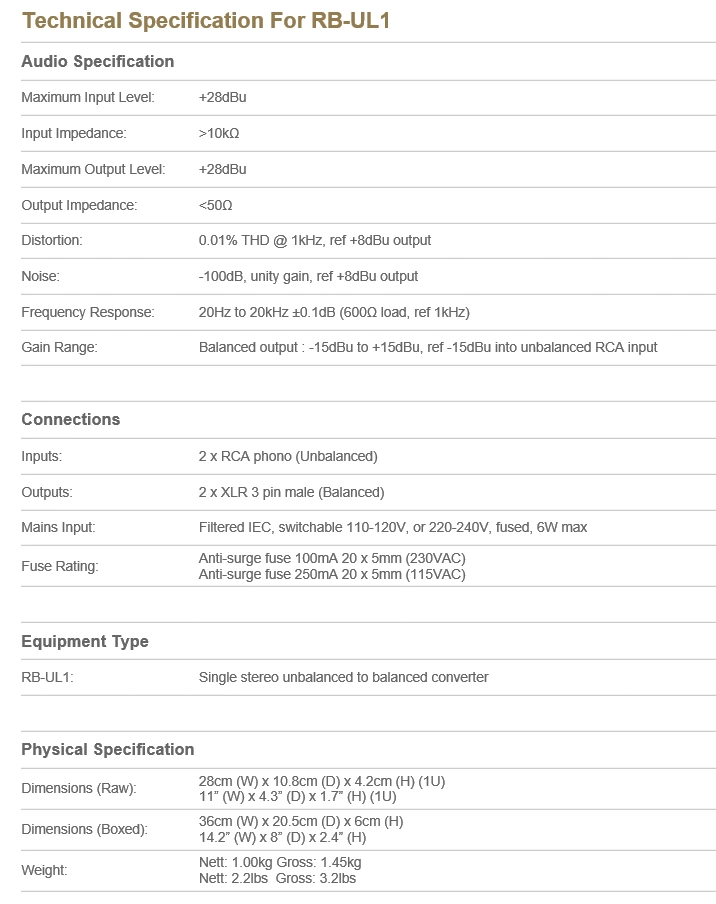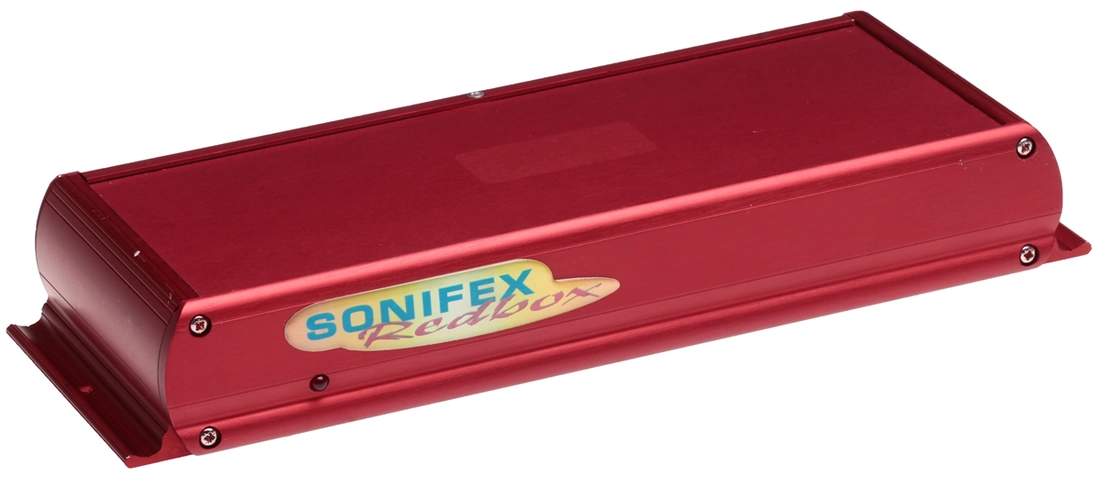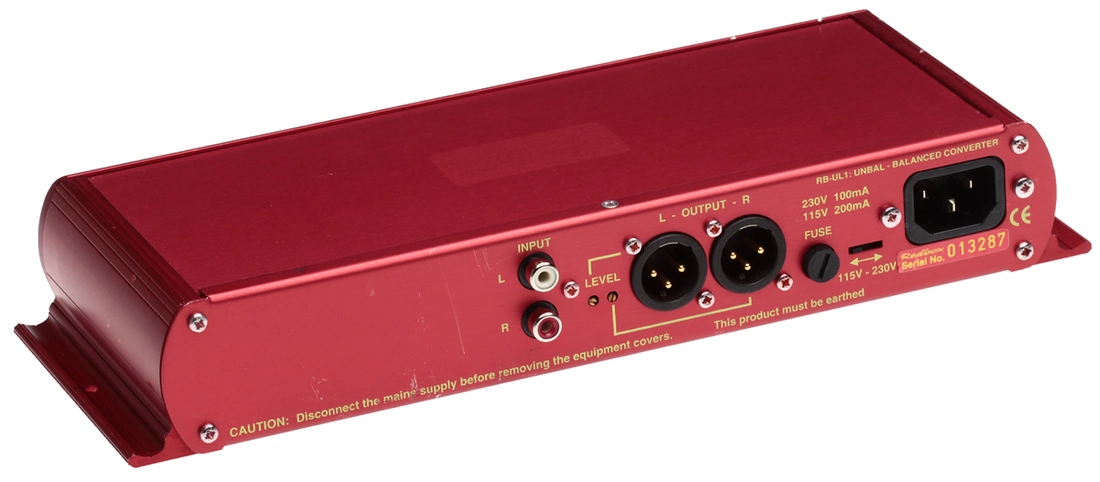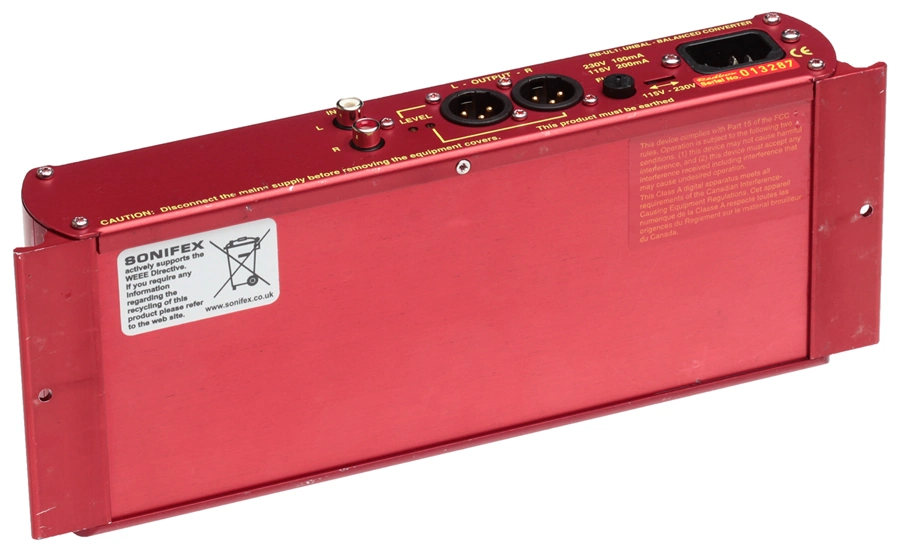 ---
Share this Product
---
More from this collection