Soundcraft RM-1d 6 Channel Digital Audio Broadcast On-Air Console w/ PSU RM1D [Used]
(
284182147546)

)

Regular price

$1,969.00

Sale price

$3,078.00

(1 available in stock)

Excellent Condition • Digital Production or On-Air Console • On-board Compressors/Limiters • Internal Lexicon Effects Processor - Echo, Chorus, Flange • 6 Channel Interface • Lightly Used • With Power Supply & Cable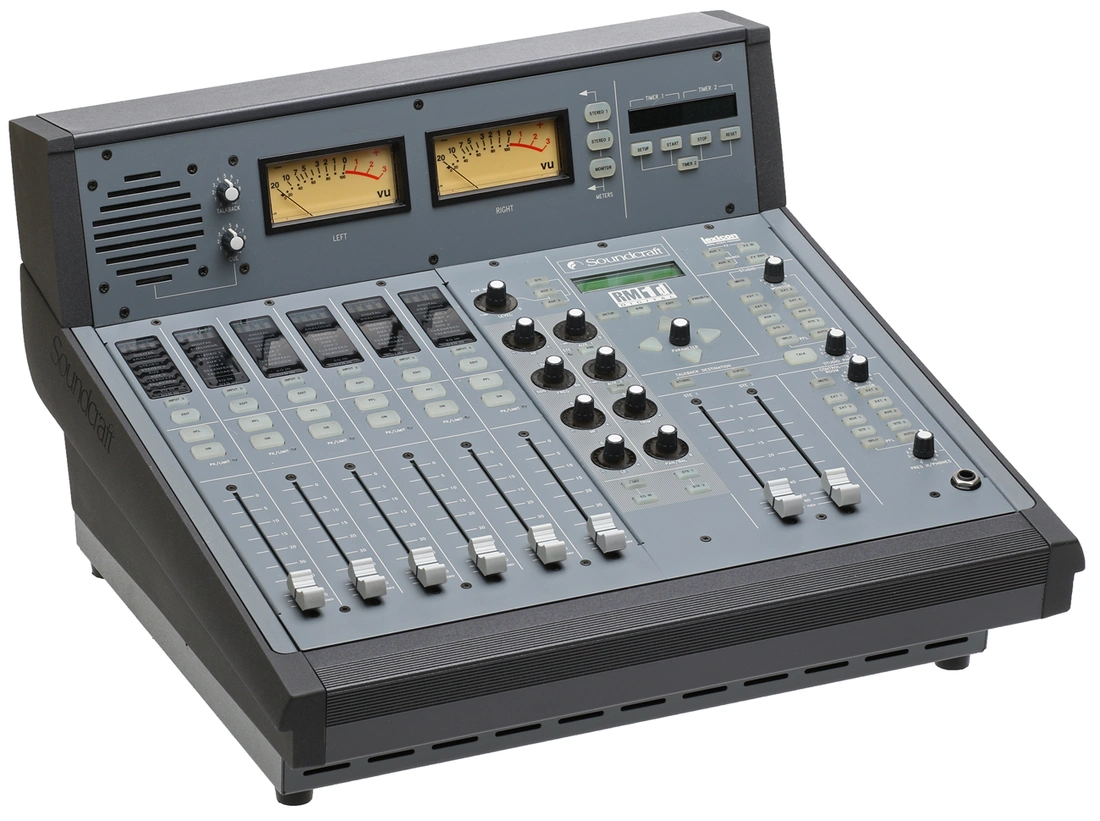 Photos show the actual item for sale
Here's a really nice, lightly used broadcast console from Soundcraft. The photos show the actual item for sale.
This is an amazing device. Wonderfully over-engineered with totally reckless disregard for cost, the RM-1d integrates a digital audio router with a fully digital mixer and a Lexicon Effects engine/Dynamics Processor into a single, svelte unit. Any input can be routed to any mixer channel. Customisable channel legends are presented on a cool LED dot matrix display on each channel for easy identification of sources - and to allow different routing combinations to be recalled from memory.
This unit does just about everything short of browning the toast so there's a steep learning curve if you want to get into setting up all your digital processing to be handled within the console. Probably way too much for your minimum-wage 3x5 liner card reader to operate (but as I recall you can lock the configs from meddling fingers if required), but if you're looking for an esoteric, mother-of-all-consoles to be the centerpriece of your high end studio (but on a budget), then this may be the right choice for you. Read on for details of what $20 Grand bought you a few years ago...
For example the built in Lexicon Effects unit provides a range of effects such as Reverb, Chorus, Flanger, Delay etc. In addition it can handle dynamics processing within the mixer - taking care of compression, limiting, gating etc. So this one unit can replace a whole rack of pre-amps, compressors, audio signal routers, and effects equipment. All at an asking price that's less than a simple no-frills digital mixer. Of course there's also a fully featured integrated clock/timer unit. The unit works at any mains voltage between 90 and 240 Volts.
No printed manual is included but it may be downloaded from https://www.prostudioconnection.net/1410/Soundcraft_RM1d_Manual.pdf if required. Listing comprises the items shown in the images only. No unpictured cables, accessories or documents are included.
Description
The flexible operating system of the RM1d allows any physical input, analogue or digital, to be assigned to any console input fader.
A pool of inputs is passed through a digital input router which can distribute that signal, via the Input 1/2 selector switch on the physical input channel strips, to the input faders. Once rocessed, the signal is passed through the digital output router, at which point it can be assigned to one of a range of physical output connectors on the back of the console. Digital signal input, output and all internal processing throughout takes place at 24-bit resolution and, if 16 or 20-bit output is required, dither is applied. On-board sample rate conversion (SRC), combined with Word Clock I/O, ensures that syncing is never a problem.
For more product information please see
the Brochure (https://www.prostudioconnection.net/1410/rm1d_brochure.pdf)
and Product Manual (https://www.prostudioconnection.net/1410/Soundcraft_RM1d_Manual.pdf)
And with over 100 console-wide presets providing instant configurability for every conceivable mixing task, global setup can be achieved in a matter of seconds.
A full complement of mic and line analogue I/O, AES/EBU and SPDIF digital I/O and insert points means the RM1d can be quickly connected to any broadcast equipment.
Monitoring is available via studio or control room outputs, while headphones can be connected to any of the studio, guest or presenter's phones sockets. For easy synchronisation, the RM1d features Word Clock and AES 11 interfaces.

Features
• 4x mono mic/line inputs with switchable 48V phantom power
• Analogue inserts on two of the mic/line inputs
• 2x analogue stereo line inputs
• 4x AES/EBU inputs plus 1xS/PDIF input
• 4x analogue clean feed outputs allow telco operation
• Analogue outputs for Main Programme x2, Aux, PFL, Control Room and Studio
• Headphone outputs for C/RM, Studio and Guest
• 4x stereo analogue External Monitor Source inputs
• 2x AES/EBU and 1x S/PDIF outputs
• Fader start/cue lamp relays output on all channel faders
• Each input channel has gain trim, dynamics processor, 3-band EQ, 2x mono (or 1x stereo) Aux send and Pan control, via central assignable strip
• All console settings can be stored in configuration memories (Presets)
• Integral meterbridge, with VU meter plus dual timers and Cue speaker
Specifications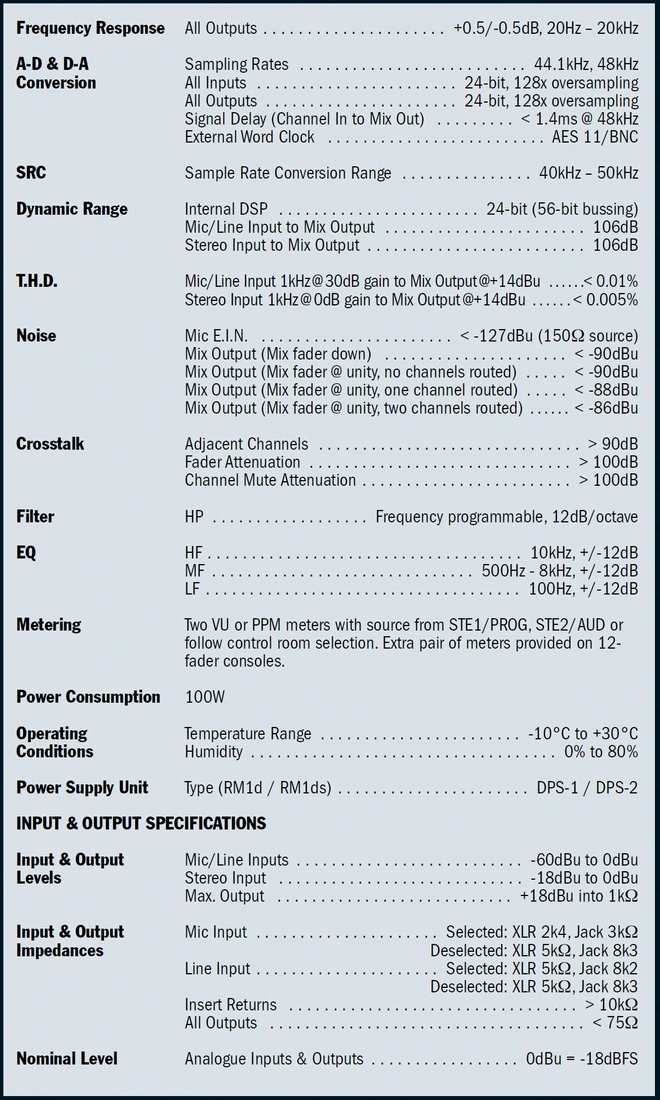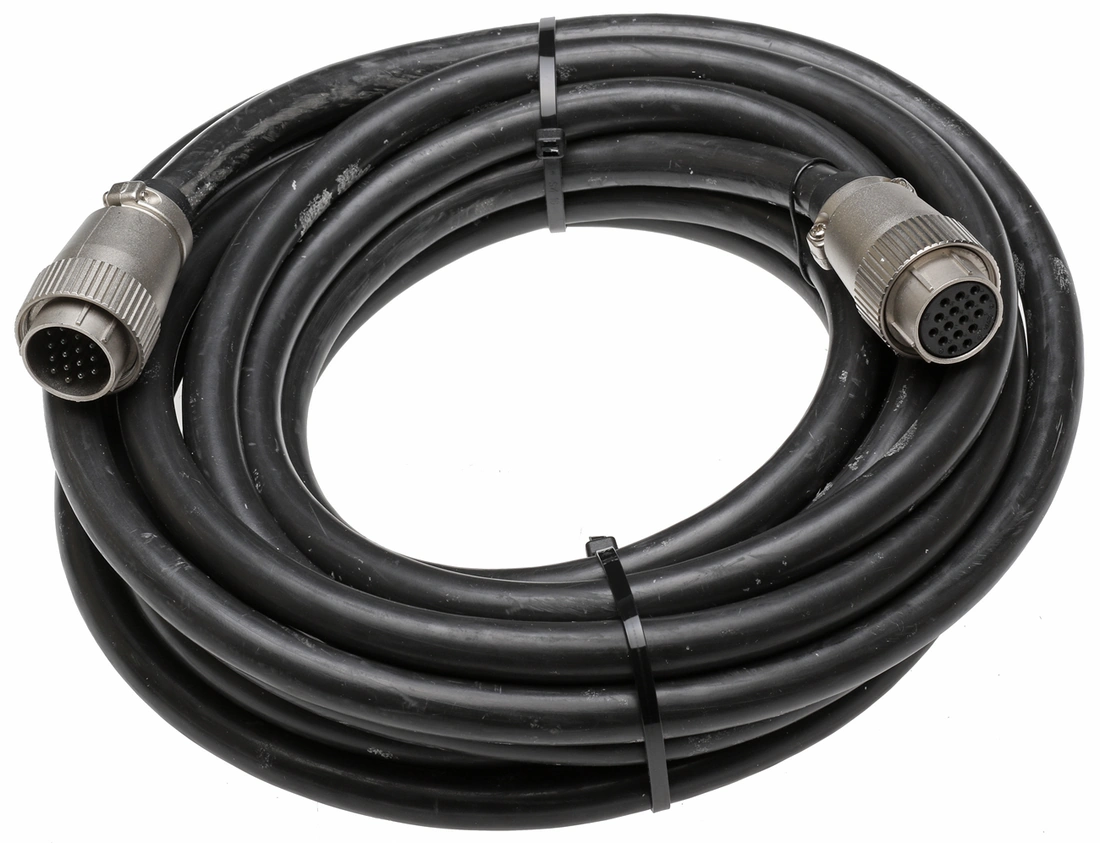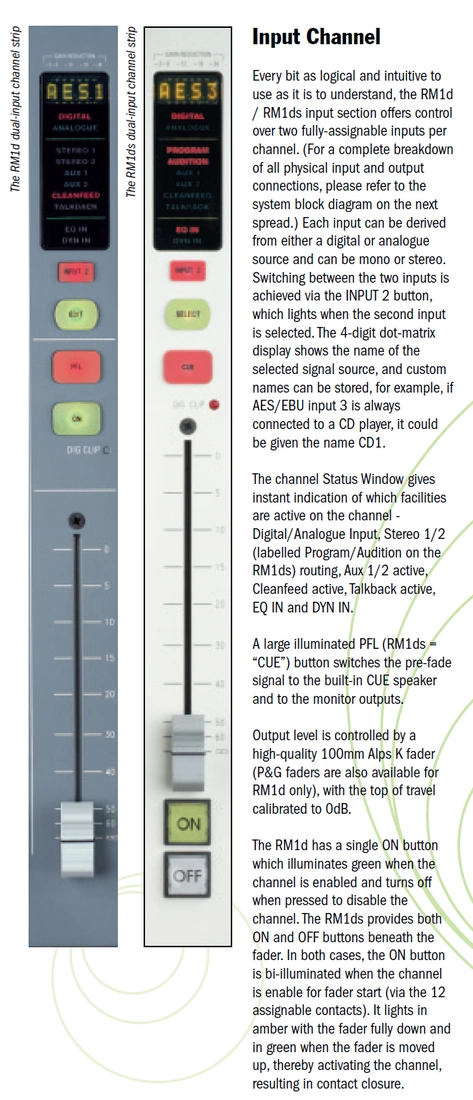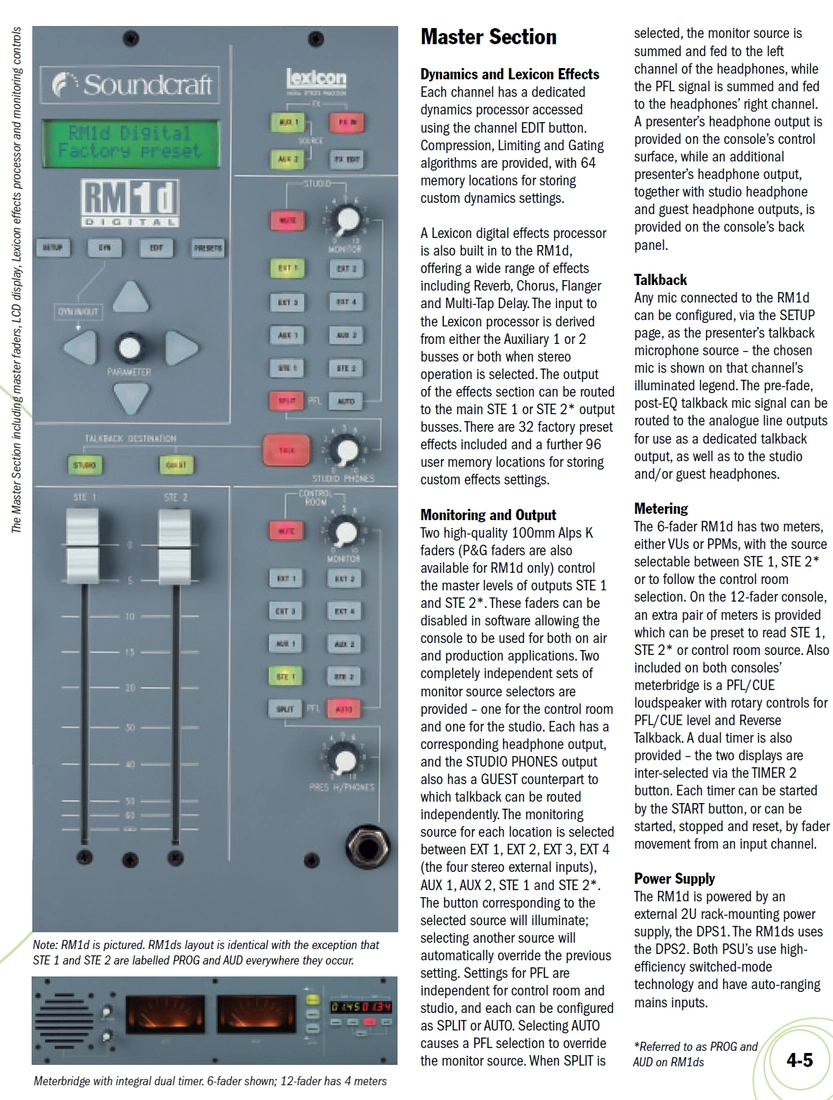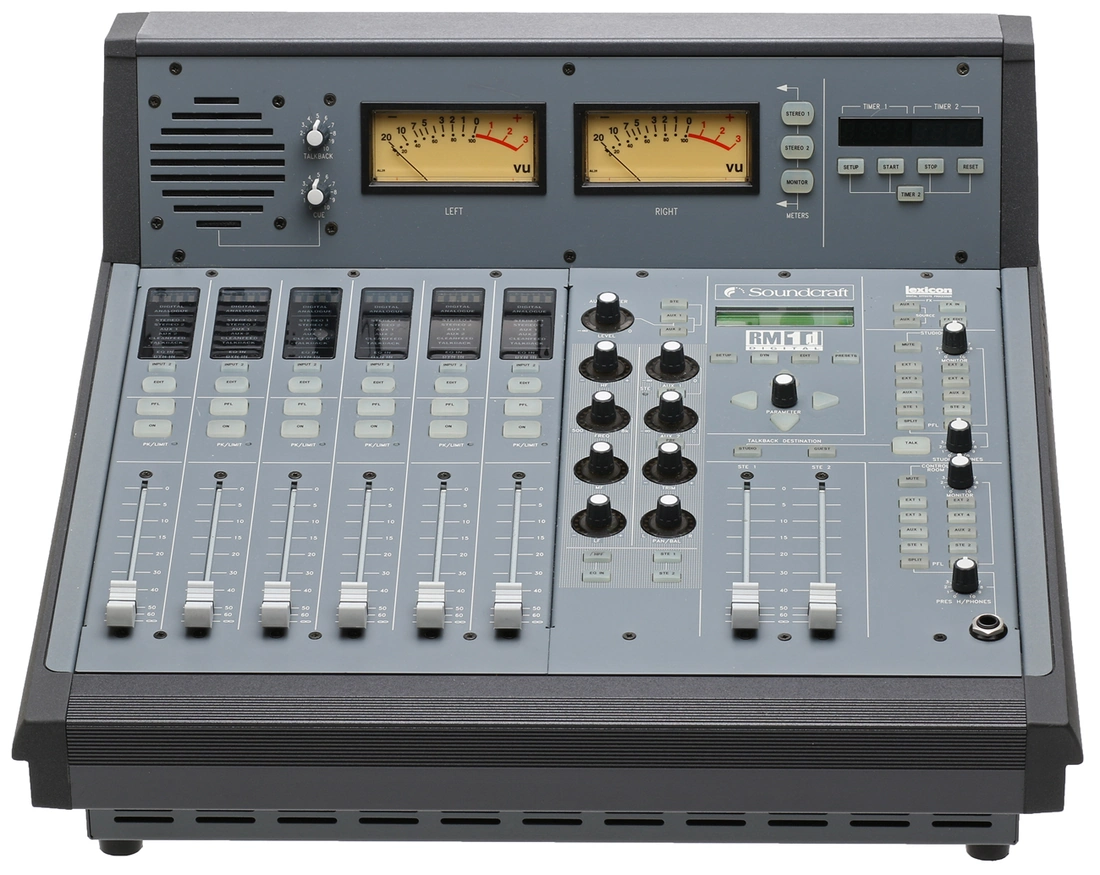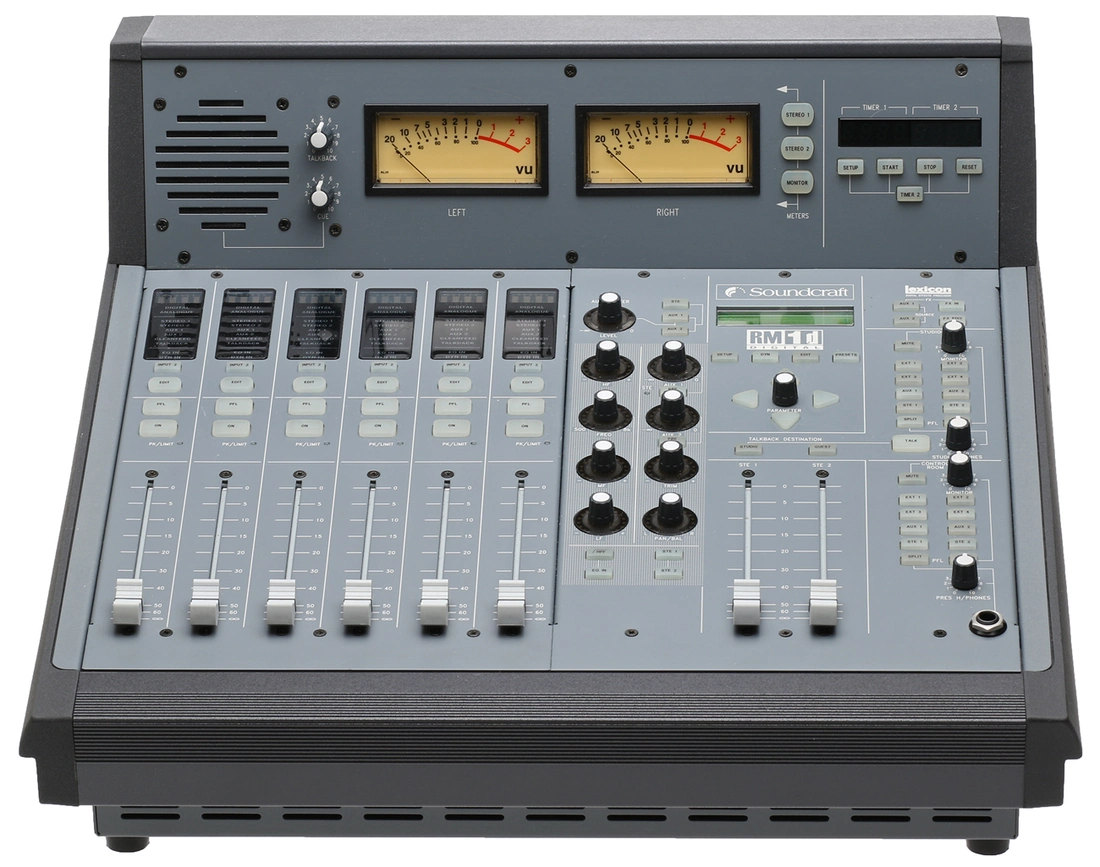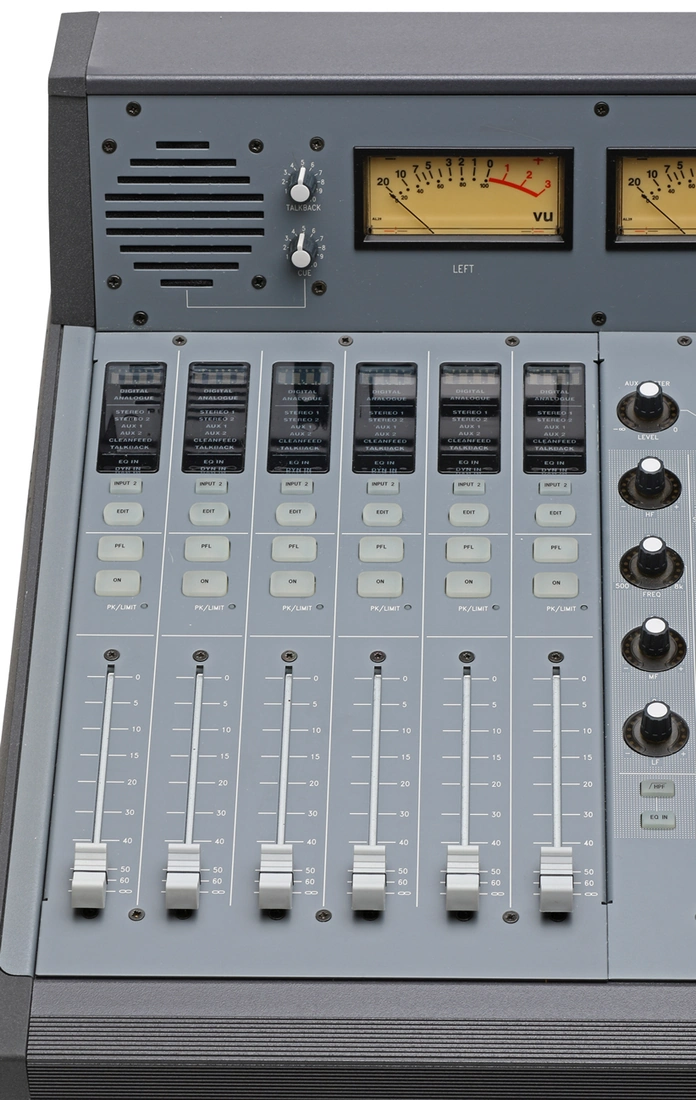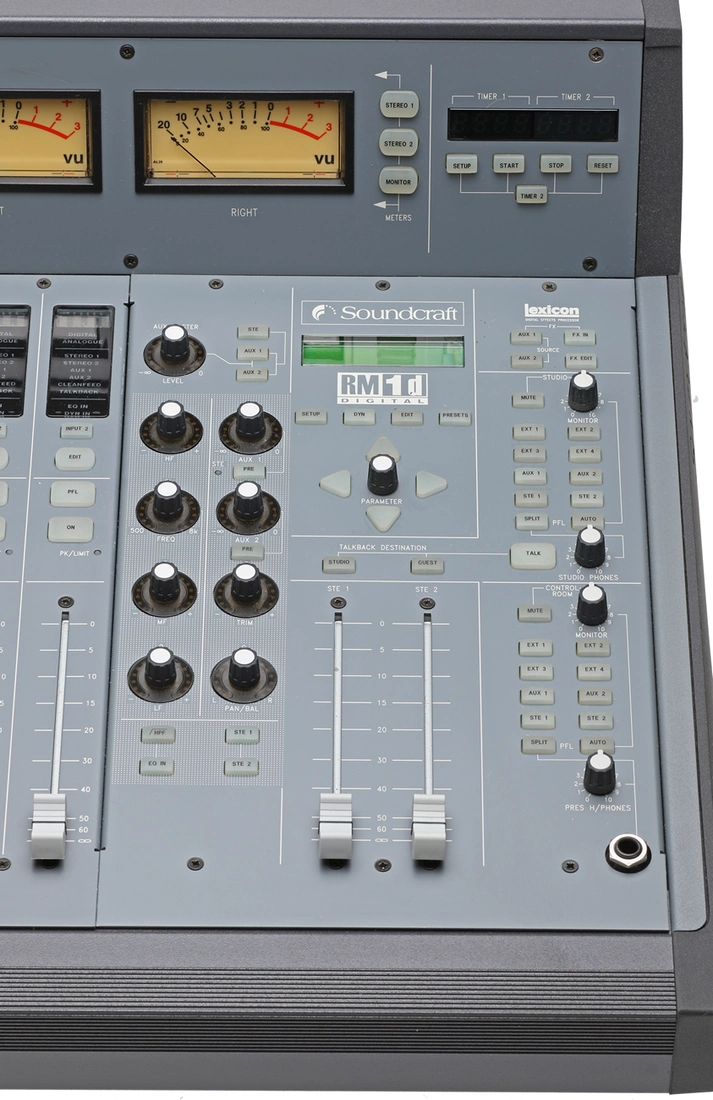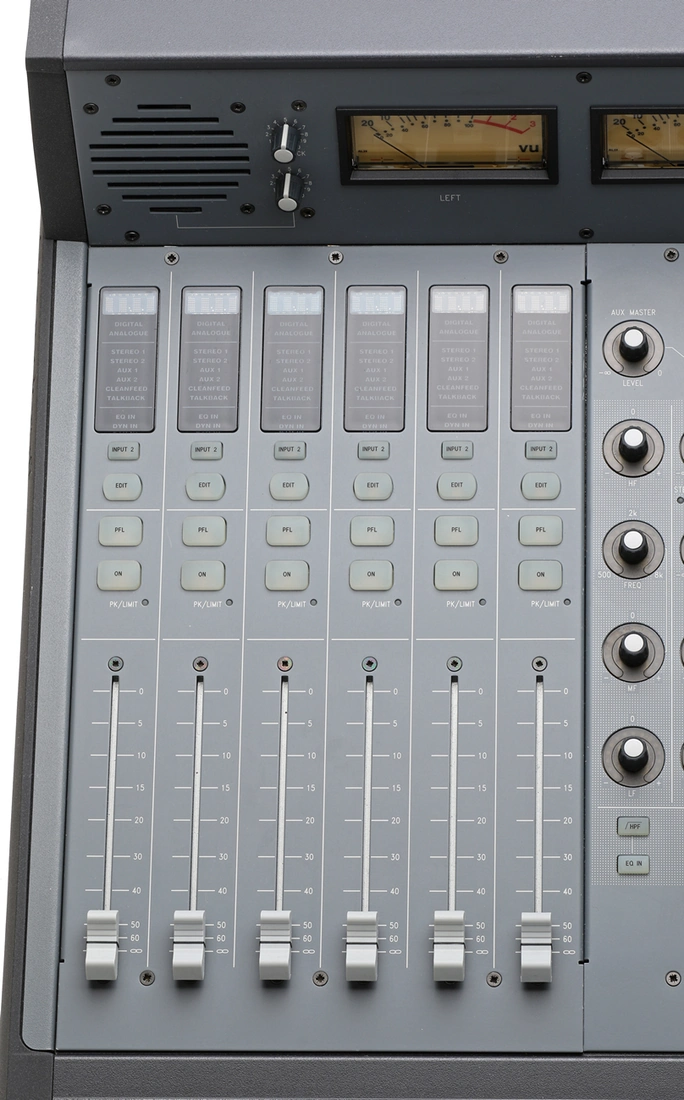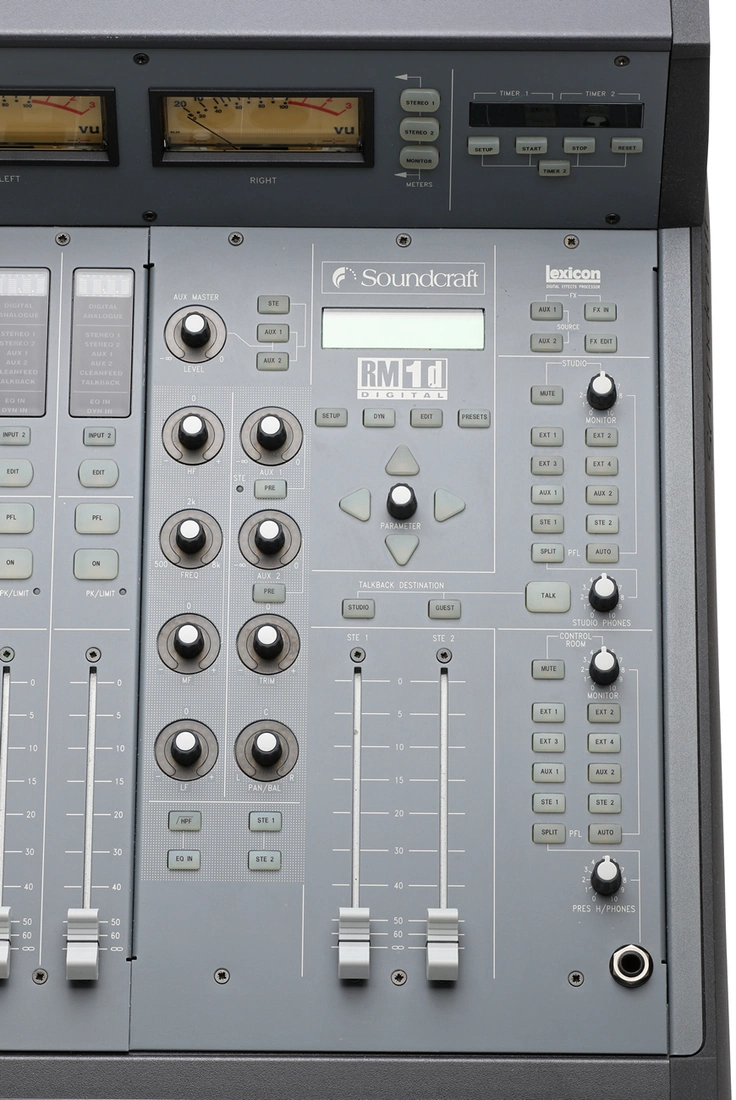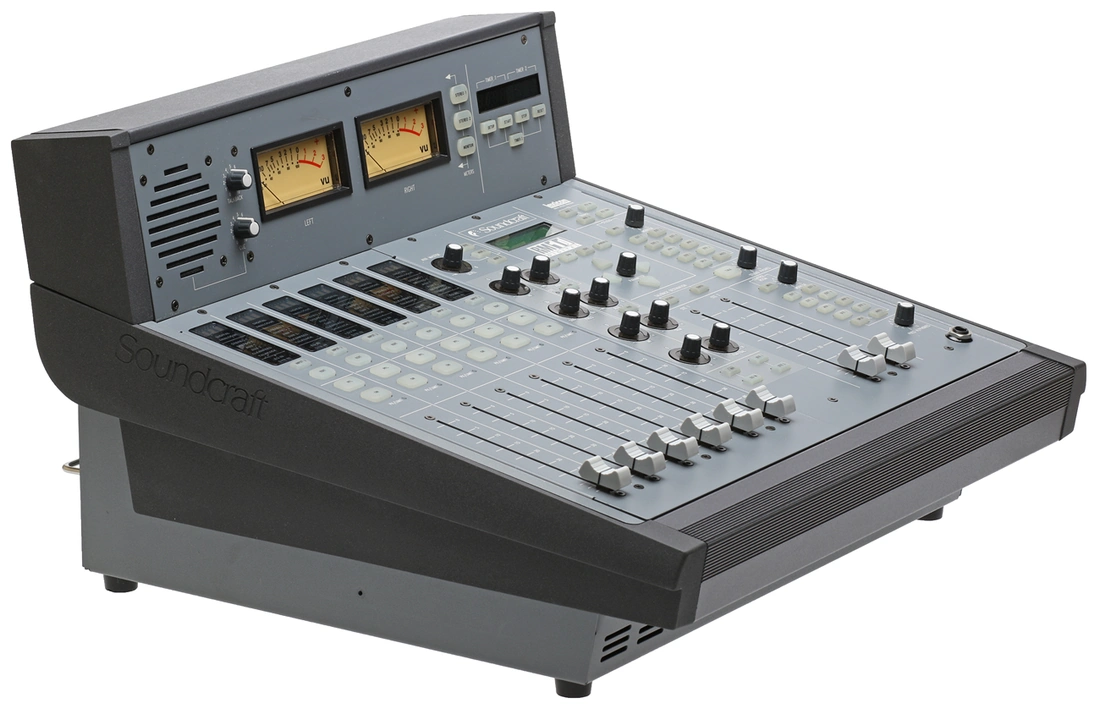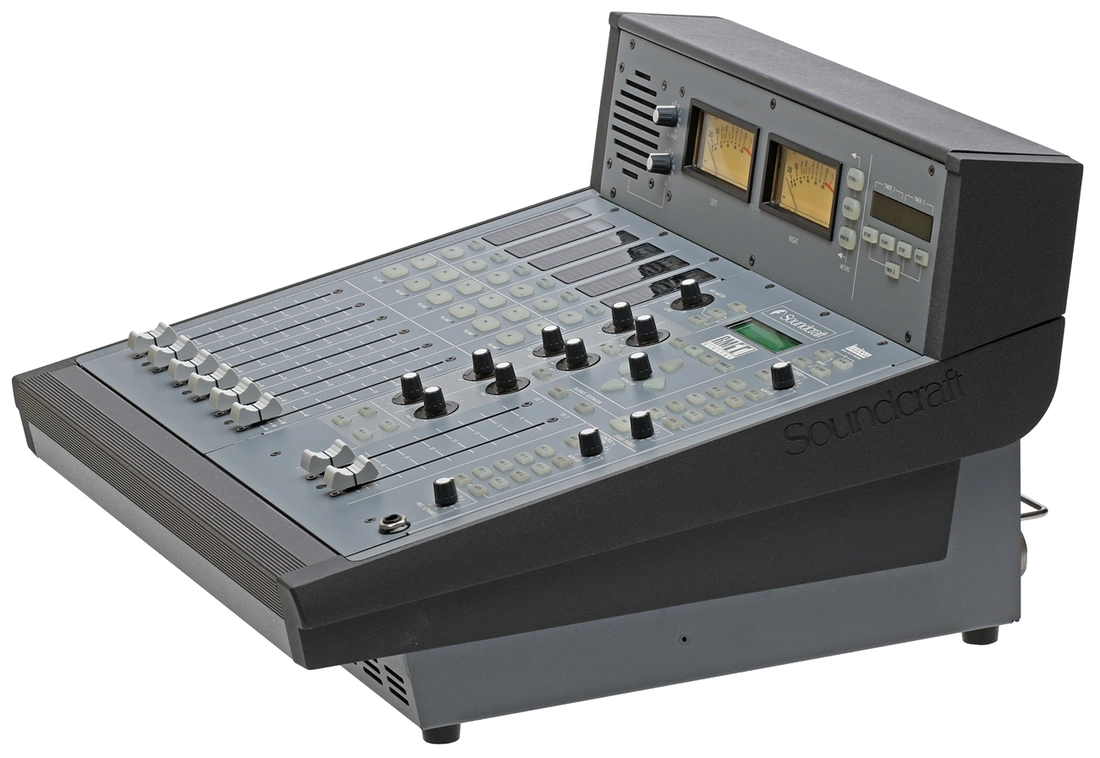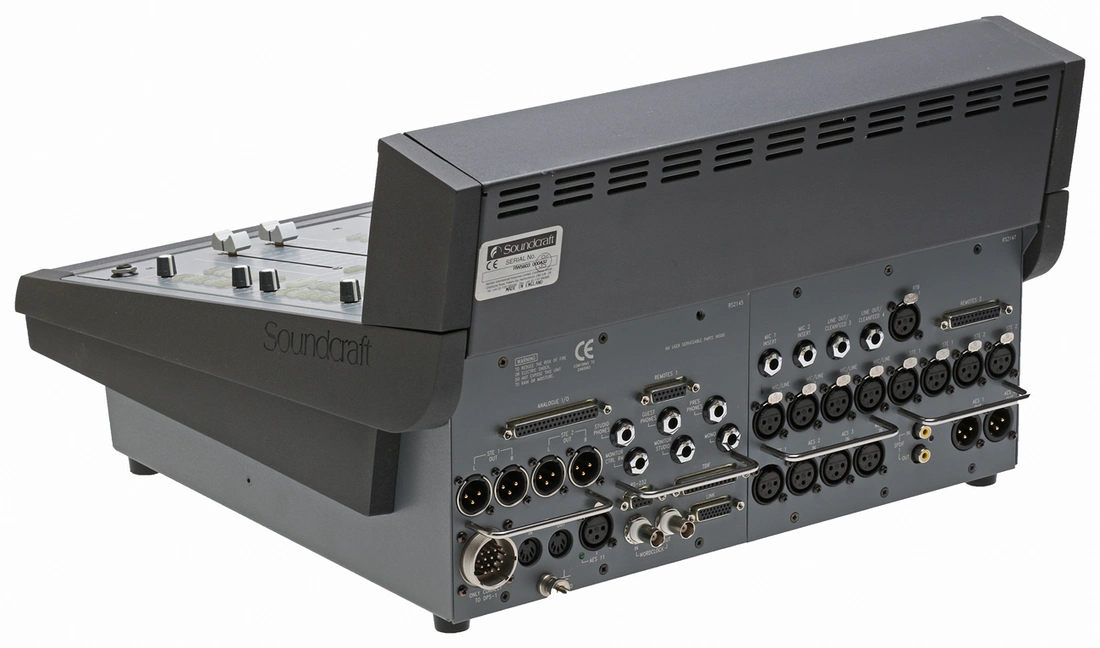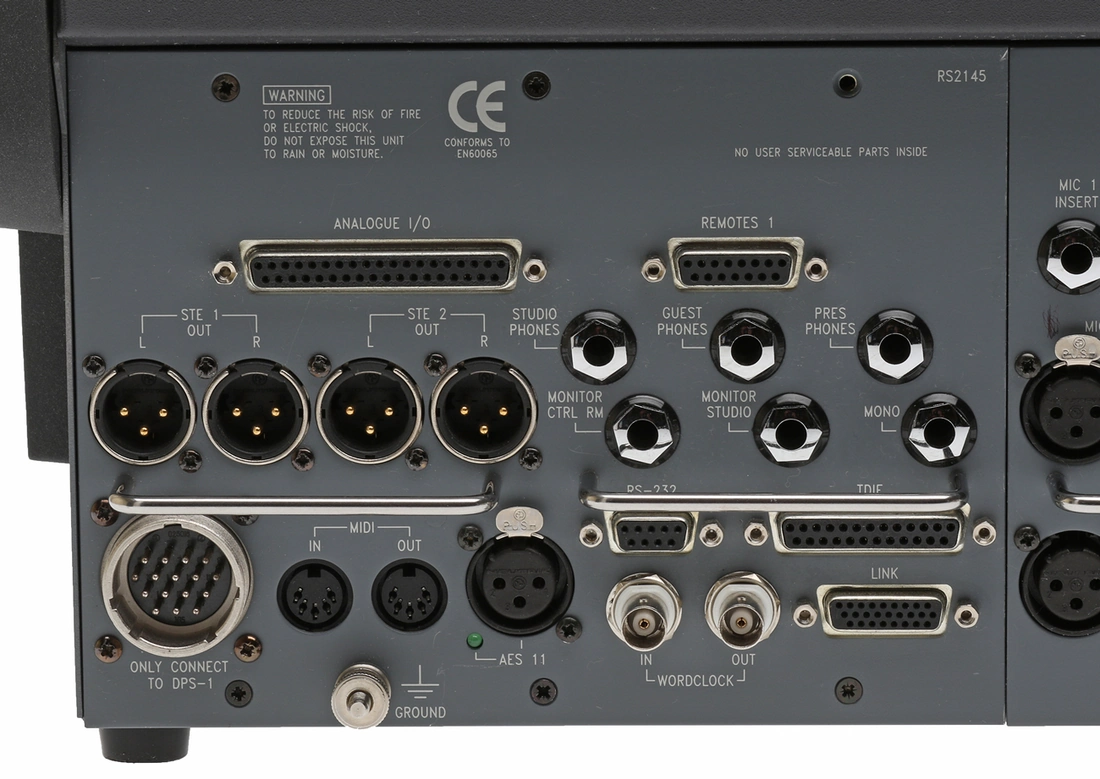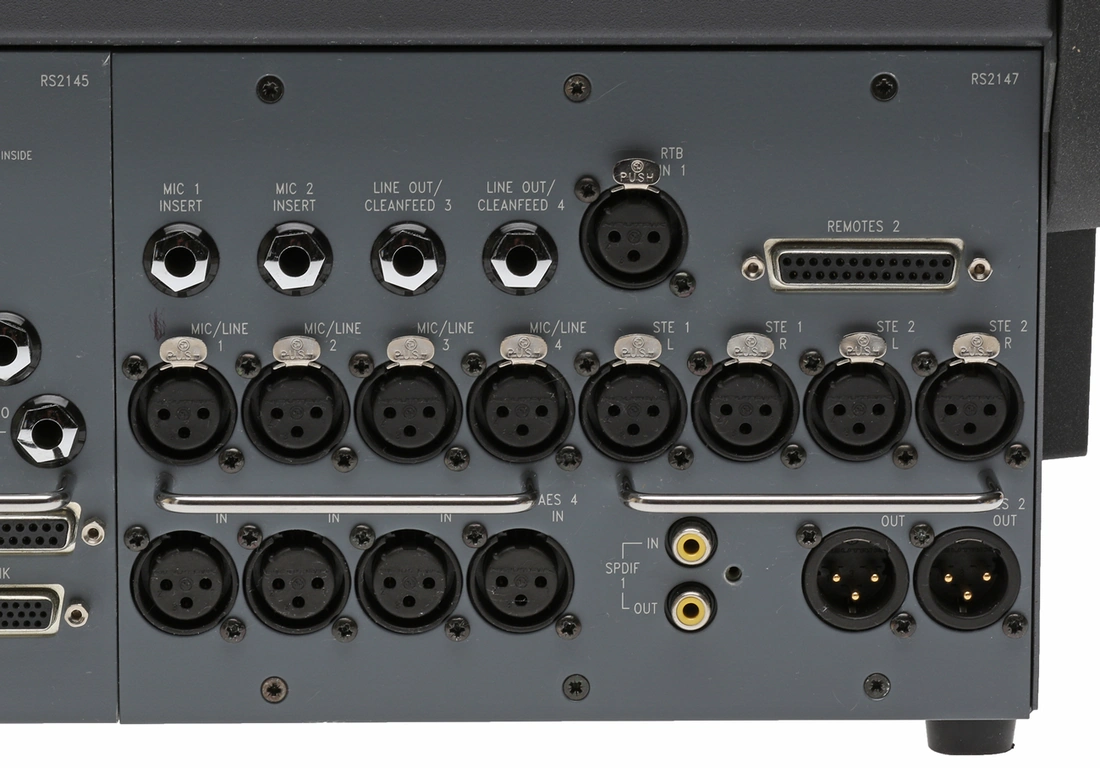 ---
Share this Product
---
More from this collection