Soundcraft RM105 13 Channel Broadcast On-Air Console Balanced Analog Mixer w PSU [Used]
(
363256496460)

)

Regular price

$1,856.00

Sale price

$2,678.00

(1 available in stock)

Lightly Used, Good Condition • 13 Channel Professional Broadcast Console • 3 Mic Modules • 7 Stereo Line Modules • 3 Telco Modules • 4x PPM Meter Bridge • 115V/230V Power Supply Included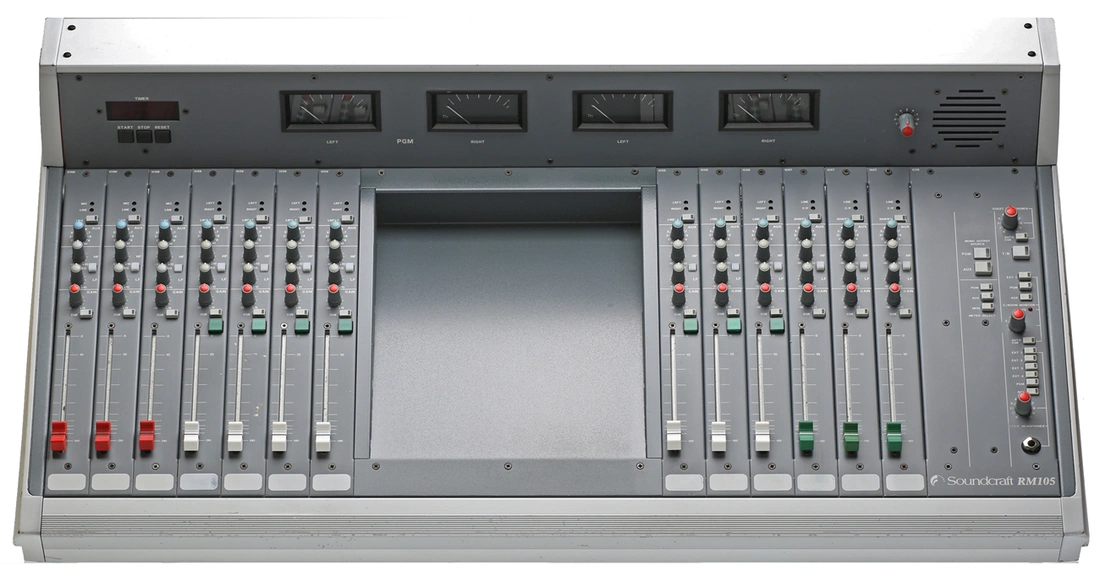 Photos show the actual item for sale

Here's a nice, lightly used broadcast console from Soundcraft. See below for a list of the channel modules that are installed. This is a really nice pro-grade board with lots of features that makes it great for either a self-op studio or for use in a control room/studio combo. It has the upgraded meter panel with the automatic timer and cue speaker. The meters are peak reading types (a $1200 upgrade) which are much better than VU meters for ensuring that you don't clip your audio. It's an analog mixer so troubleshooting if necessary can probably be performed in-house. The modules are interchangeable so you have options to stay on air if one develops a problem. The main connections are via conventional balanced analog audio XLRs so no special tools or documentation are needed to install or maintain the main lines, and changes to configuration can be made swiftly so this may be useful as a temporary/remote/special events mixer.
The unit has been tested by passing audio through all channels and checking for good output. The lamps in the meters have been replaced and the faders have been cleaned so they operate smoothly with no noise. I haven't checked every internal logic function, but all the buttons on the panel seem to work as they should.
The mixer is powered by an external power supply unit which is included as shown.
A copy of the User Manual (hard copy not included) can be found at https://www.prostudioconnection.net/2101/RM105_Manual.pdf and this describes how to install and operate the console. All connections are by XLR or generic D-Sub connectors so you won't need to buy an expensive proprietary crimp tool kit to make the connections. The meter bridge is equipped with four illuminated PPM Meters, cue speaker and an automatic LED timer.
The product Datasheet may be obtained from https://www.prostudioconnection.net/2101/Soundcraft_Range.pdf
This series of mixers has a very comprehensive monitoring section allowing the operator to be in a control room separate from the talent in a different studio and for monitoring to be switched between a number of different external sources if required.
RM105 Description
Designed for use in local radio and other broadcast applications where ease of use must be married with an added level of functionality, the Soundcraft RM105 is a fully modular on-air console which provides a versatile and cost-efficient studio control package.

The RM105's frame is 20 channels wide. Mono, Stereo, Telco and Source Select input modules are available, in addition to a Master Module which is included as standard.

Modules Installed
MONO MODULE (3 Installed)
The Mono Module accepts an input source at microphone or line level, with 48V phantom power enabled internally if required. Input gain is attenuated by the recessed presets. An insert point allows external signal processing. The channel output is always sent to the PGM (Program) bus, and can be routed to the post-fade AUX (Auxiliary) bus via the Aux pot. The optional switchable 2-band EQ affords a gain range of ±10dB at 100Hz and 8kHz.

STEREO MODULE (7 Installed)
The Line 2 button at the top of the channel strip switches between the two stereo line level inputs. Recessed presets attenuate the L/R sensitivity, and the optional switchable 2-band EQ offers a gain range of ±10dB at 100Hz and 6.5kHz. The signal can be routed to the AUX bus via the post-fade Aux pot.

TELCO MODULE (3 Installed)
Providing an efficient means of connecting telephone callers straight to air, the Telco Module accepts a balanced input and offers a balanced clean feed. A pre-fade insert point allows external signal processing. The optional switchable 2-band EQ offers ±10dB at 100Hz and 8kHz. The Aux pot permits routing to the AUX (Auxiliary) bus.

MASTER MODULE
The RM105 has three main outputs - stereo Program, stereo Auxiliary and a Mono output that can be sourced from either PGM or AUX. The line level Control Room Monitor output can be derived from PGM, AUX or Ext 1, and the Presenter's and Guest Headphones are independently selectable between PGM, AUX, and the four external inputs (which are connected via a 15-pin D-connector). The meters can be set to measure PGM, AUX, or to read the Control Room Monitor selection.

Options Installed
A seven module wide script tray is installed.
PPMs are installed instead of VUs.
The deluxe meterbridge provides a digital machine timer and Cue speaker.
The 20-channel frame is fitted with four meters, one pair being permanently fed from the PGM output.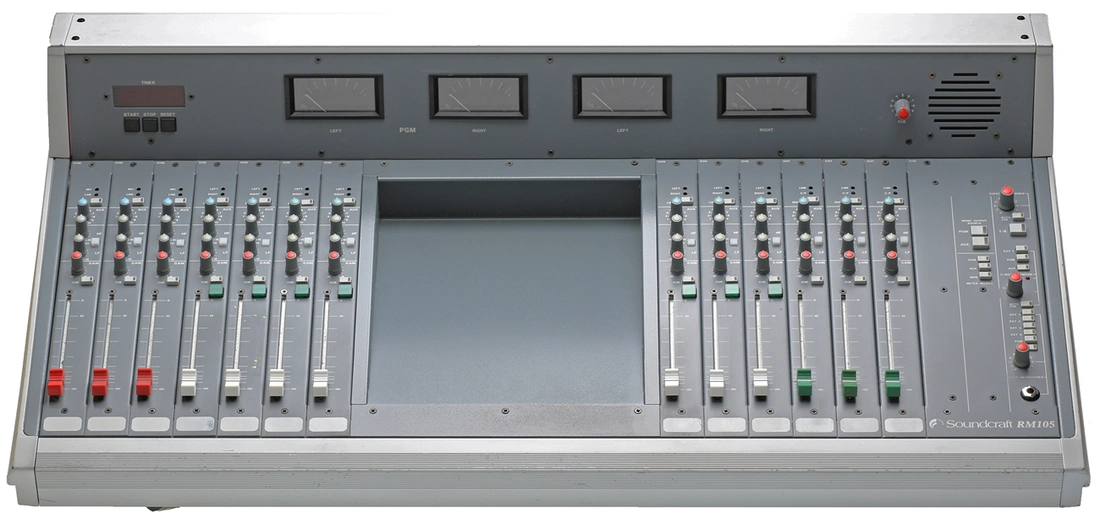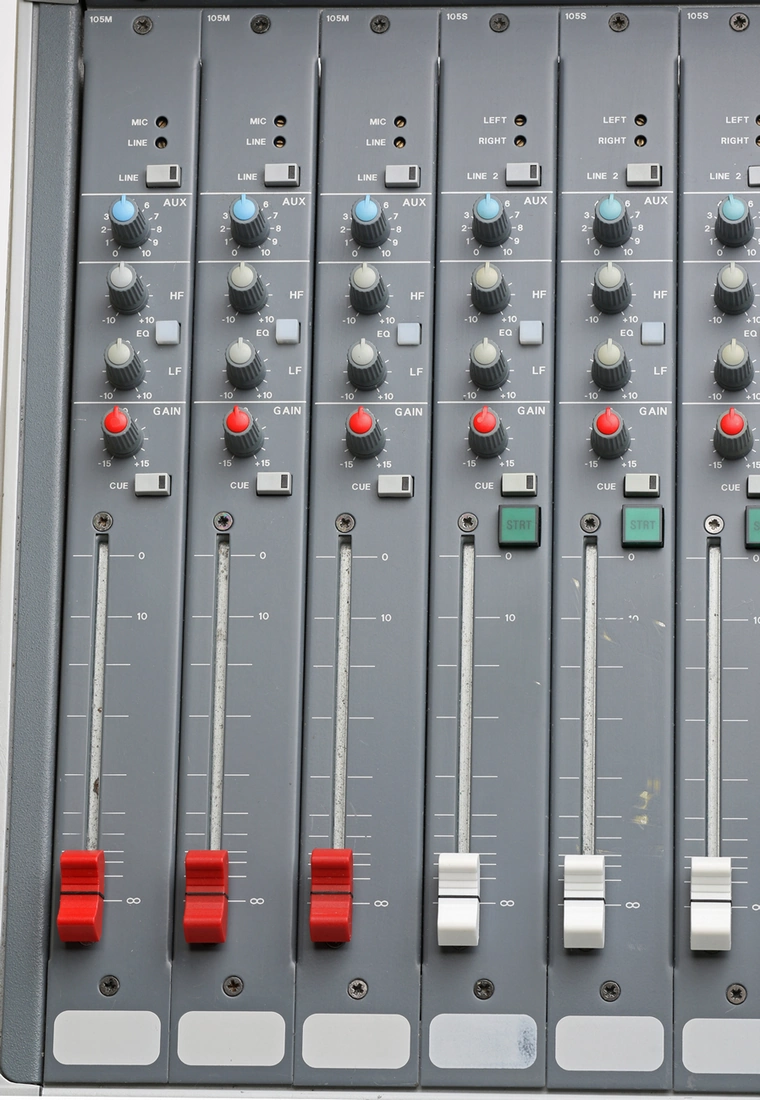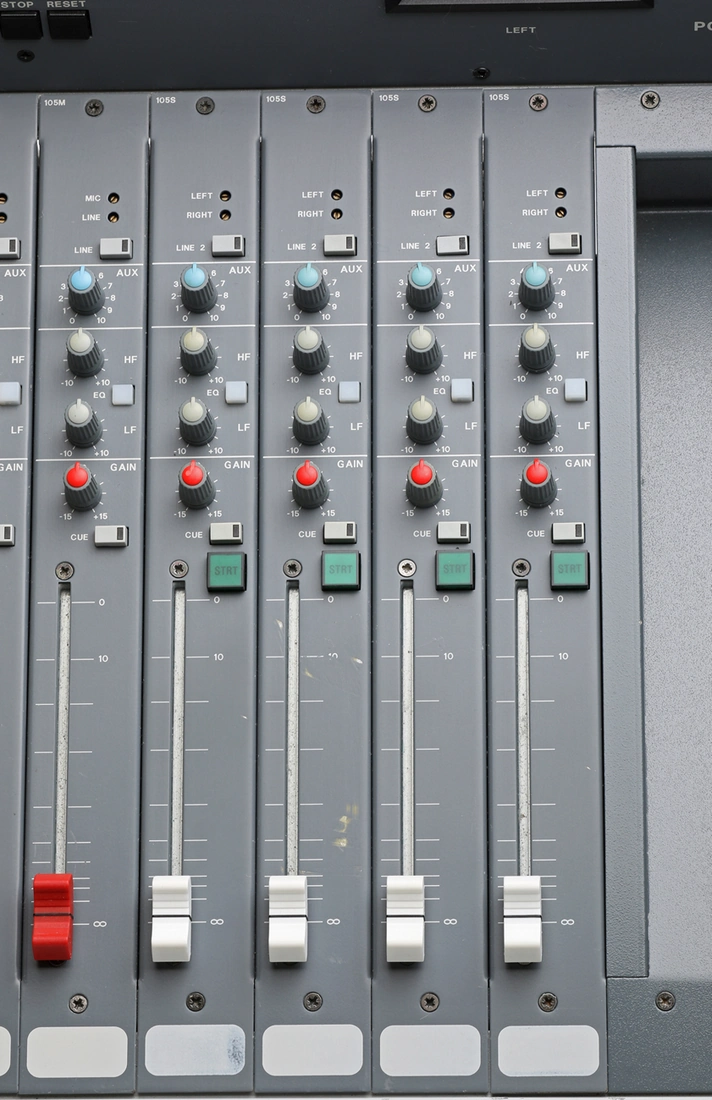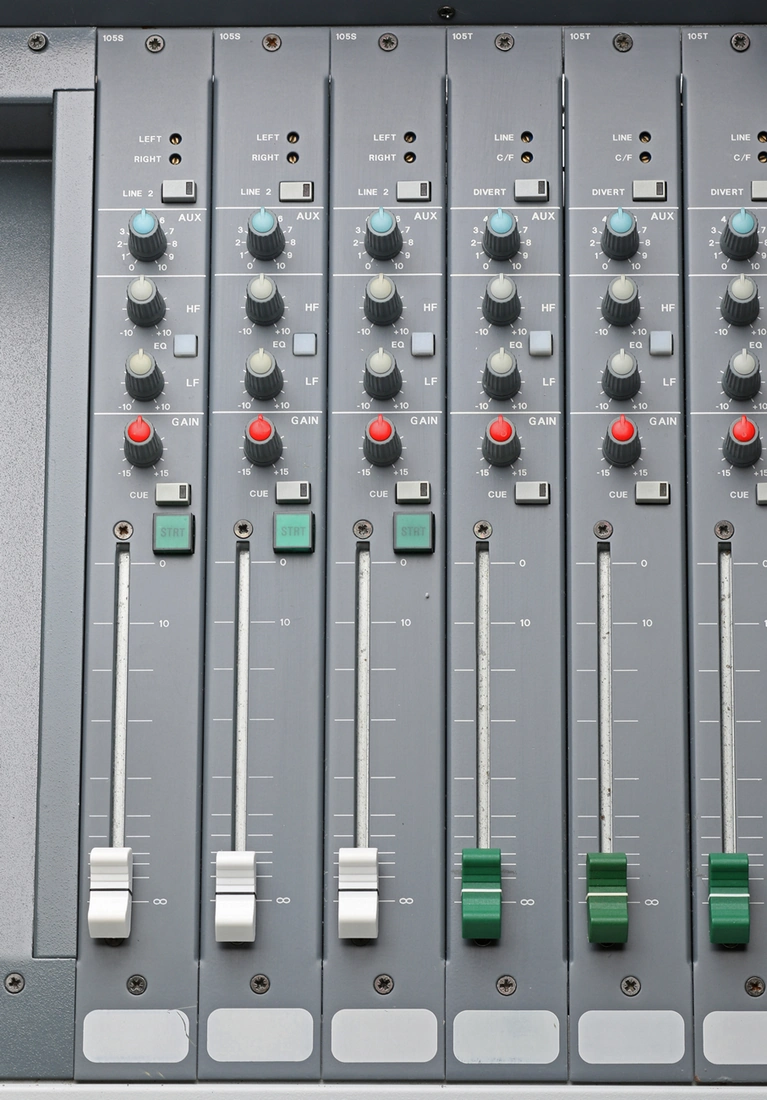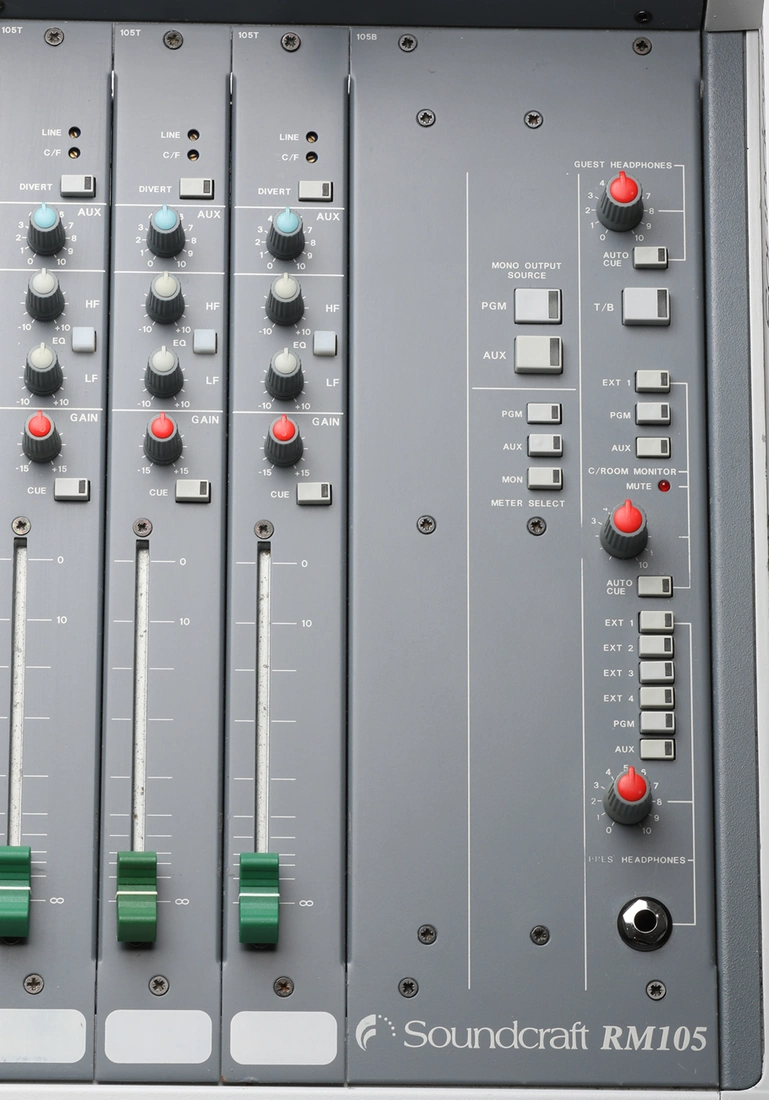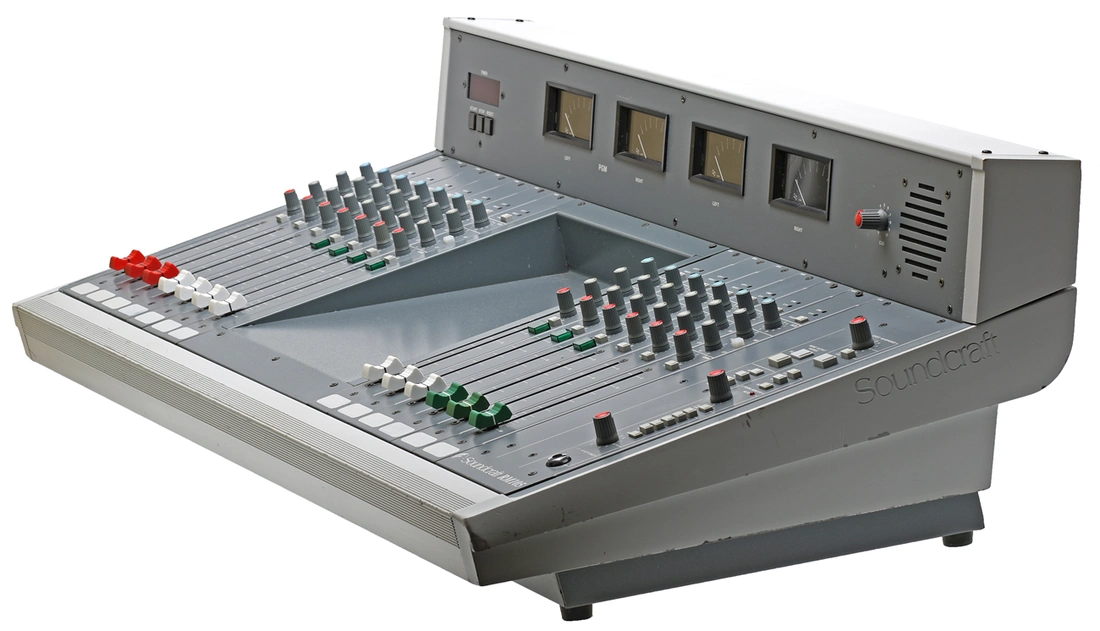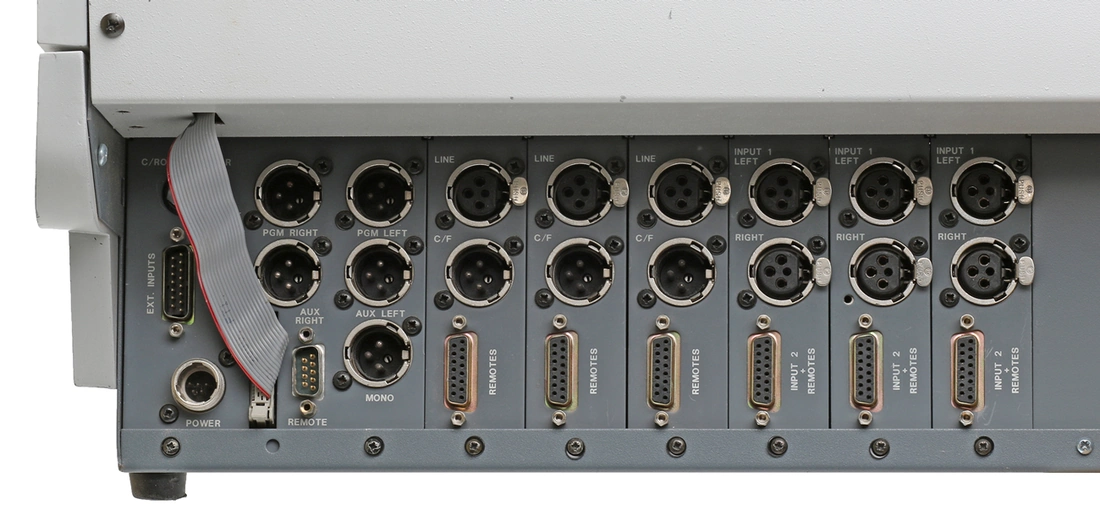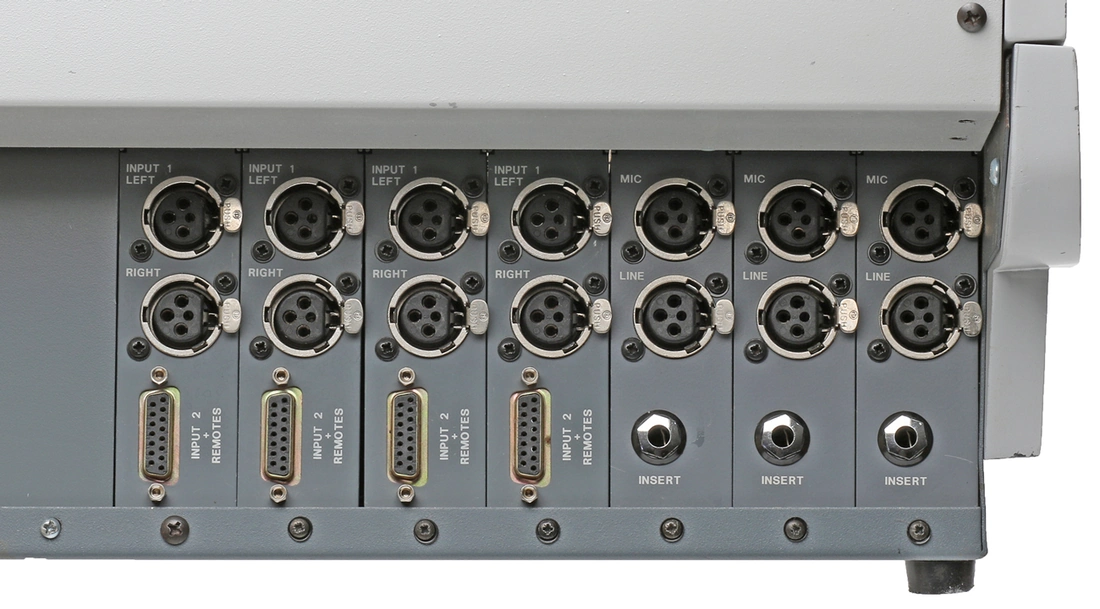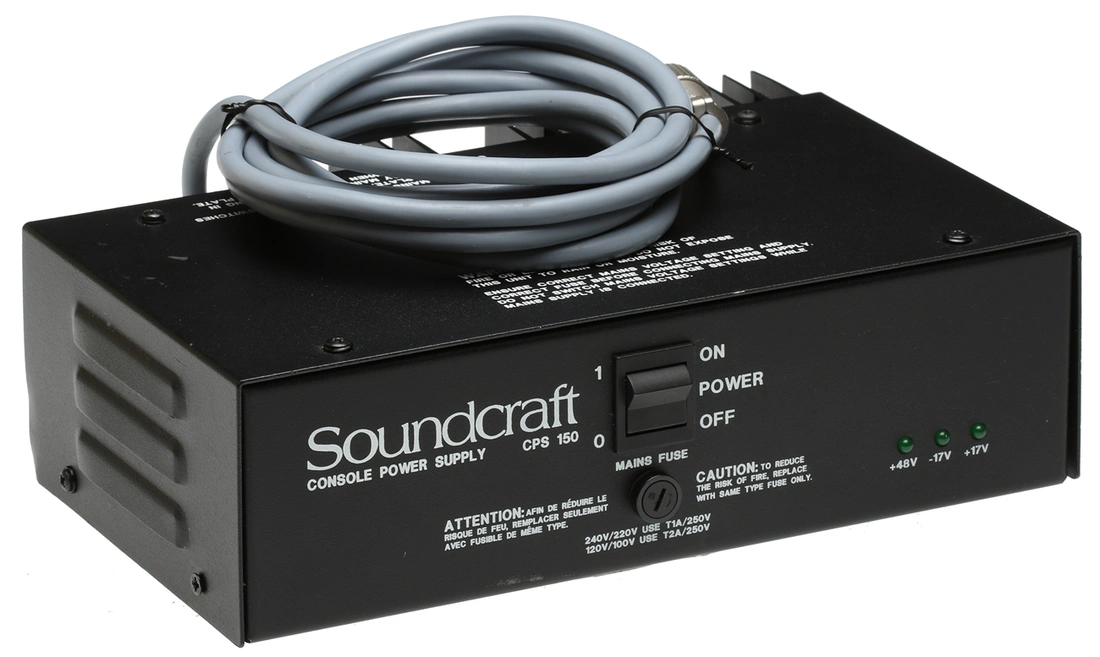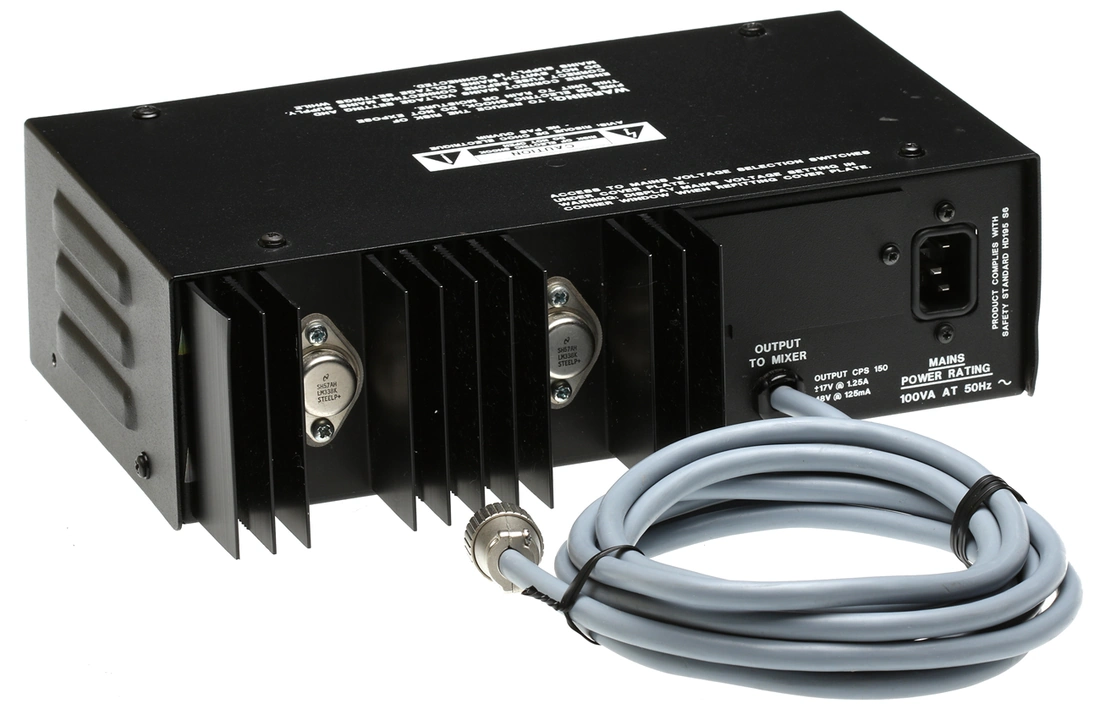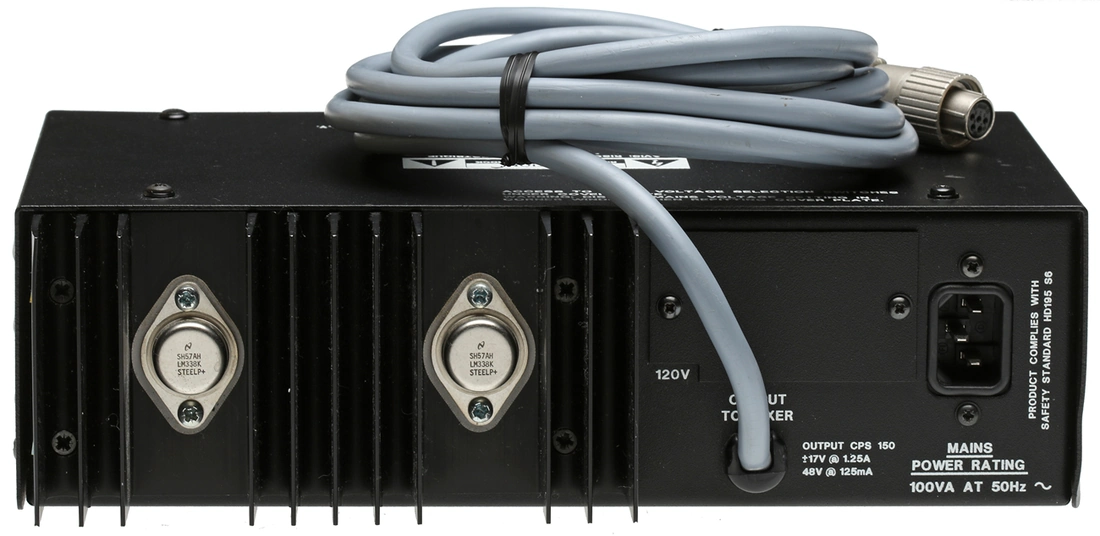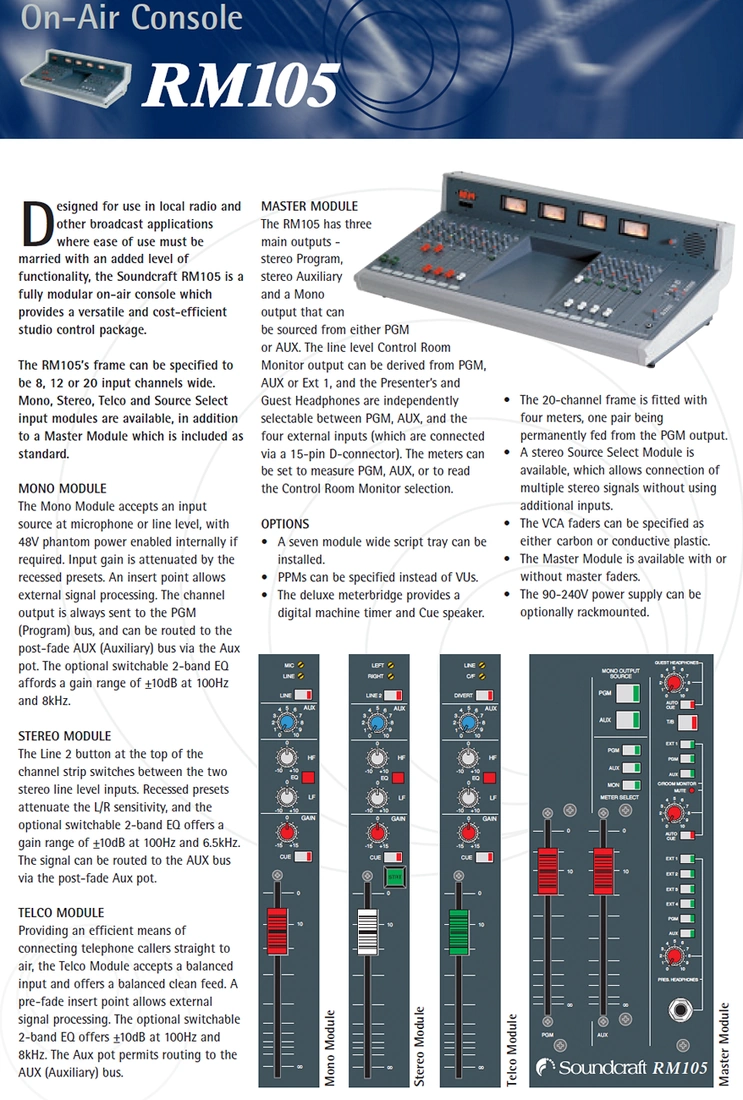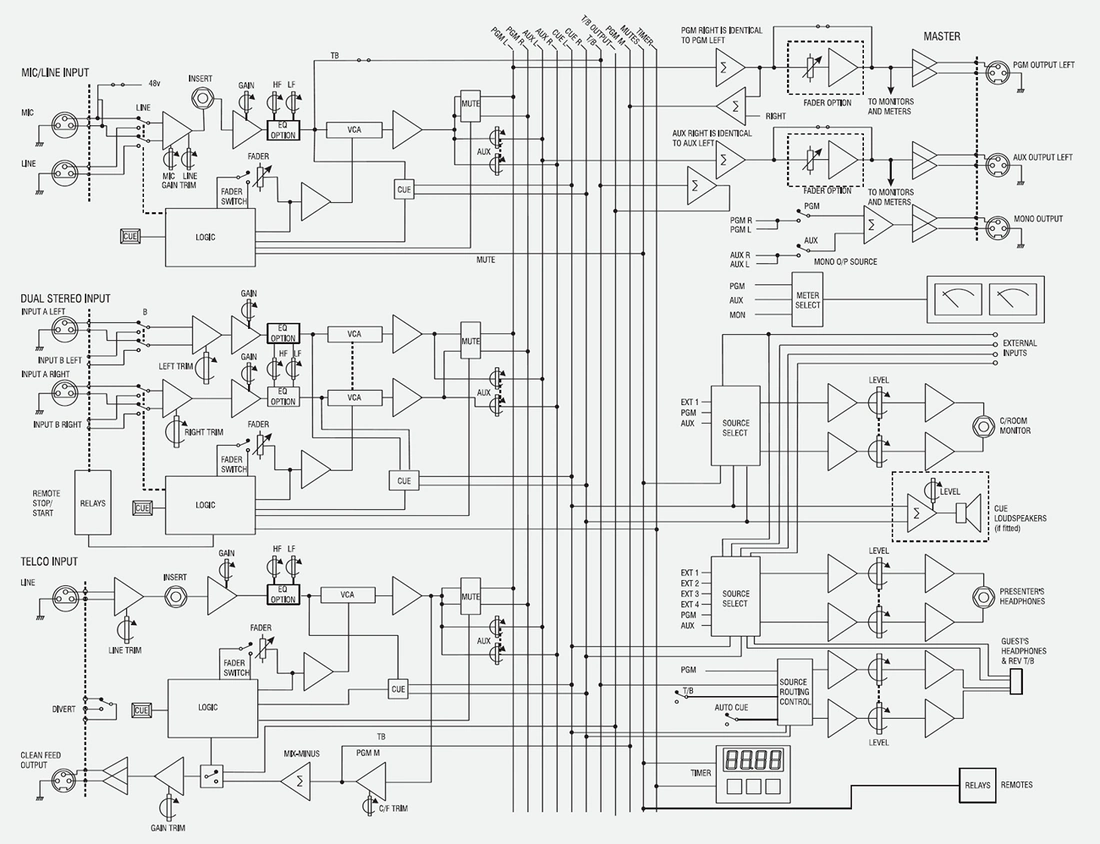 ---
Share this Product
---
More from this collection