Soundcraft RW5601 328 RM1D 4x AES/EBU Digital Audio to TDIF Interface Converter [Used]
(
360981837519)

)

Regular price

$184.00

Sale price

$274.00

(1 available in stock)

Soundcraft AES/EBU Digital to TDIF Interface RW5601 (RW5599)

Suits Spirit 328 and Other Mixers/Consoles with TDIF Expansion Port
Multiple item listing so there will be very small cosmetic variations between units.

This item included a US version 9V AC power supply. I can probably reduce the postage costs for an international buyer by leaving out the transformer. Email me before you send payment if you want me to do that and to refund the excess postage.
Description
The AES/EBU interface converts either of the digital T/DIF ports on the rear of the 328 into 4 pairs of AES/EBU connectors.
This allows 4 AES/EBU inputs and outputs to be connected to the 328. Users of systems such as Digidesign pro Tools can now interface directly with the Digital 328.The 8 group outputs can be fed to units accepting AES/EBU Inputs and Outputs.
The Interface requires 1U half rack space (rack ears not included) and requires an external power supply (9V AC @ 600mA).
More information is available in the User Manual.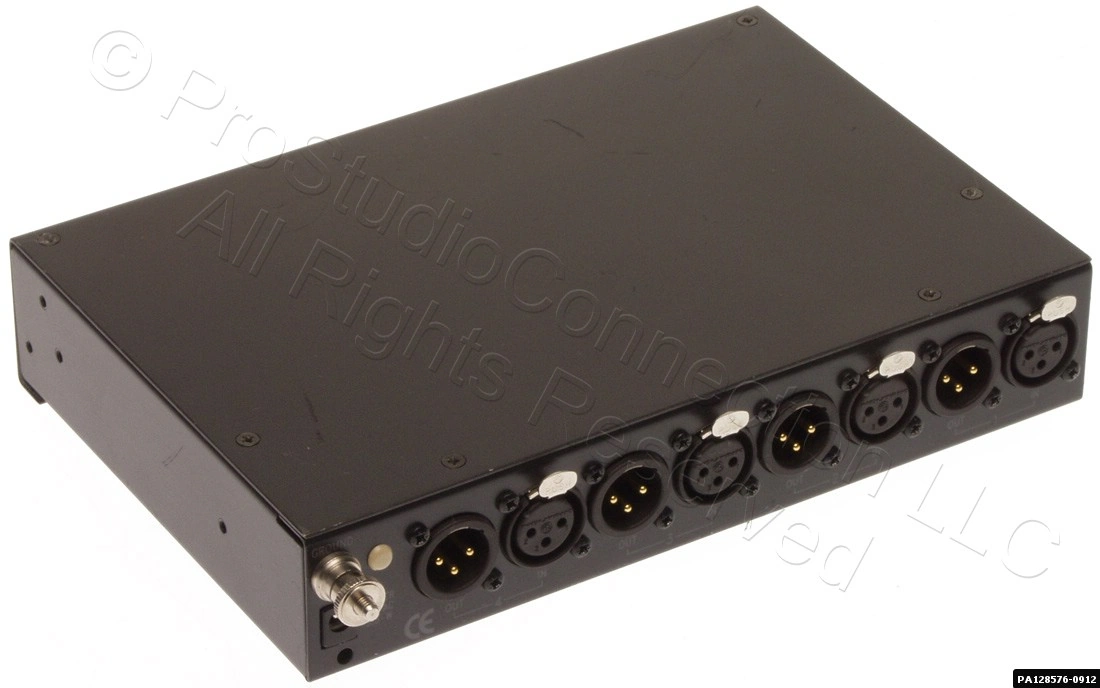 ---
Share this Product
---
More from this collection