Spectracom 8177 TimeView TV 400 Serial RS-485 Large 4in LED Clock Display * NEW
(
233799317031)

)

Regular price

$362.00

Sale price

$532.00

(1 available in stock)

New, Open Box • Mint Condition • RS-485 Computer-Controlled High Visibility LED Clock • Ultra Large 4" LED Time Display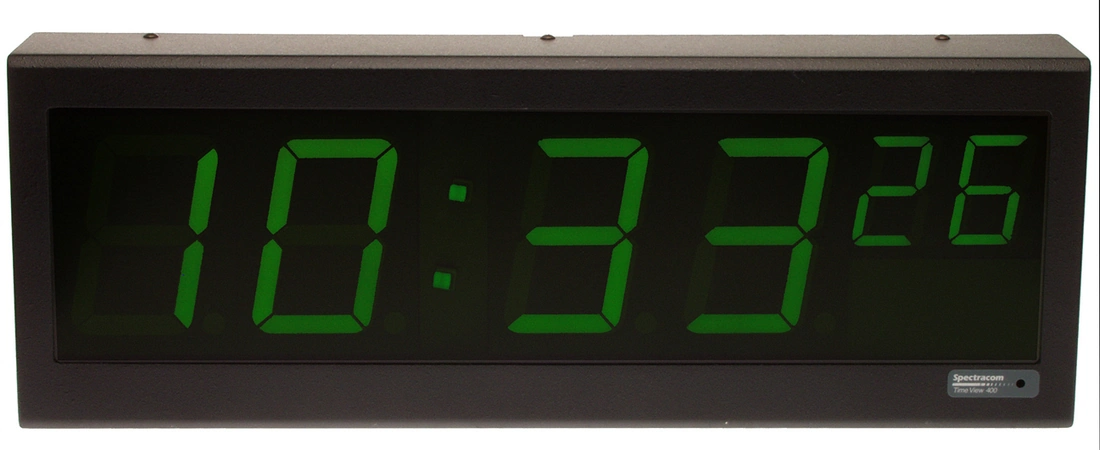 Item has never been deployed. New old stock, open box. The usual factory accessories including a 115V to 12V 1A DC power supply are included.
Description
The TimeView® display clock is an easy way to provide system-wide, synchronized time using a wired solution. Spectracom wired display clocks are synchronized to a NetClock® or Ethernet Time Server for Legally Traceable Time®.
More details may be obtained from the User Manual
(https://www.prostudioconnection.net/0813/8177_manual.pdf)
Each clock can synchronize up to 32 other devices, creating a configuration that can span up to 4,000 feet. Spectracom TimeView model TV400W display clocks are visible up to 150 feet away.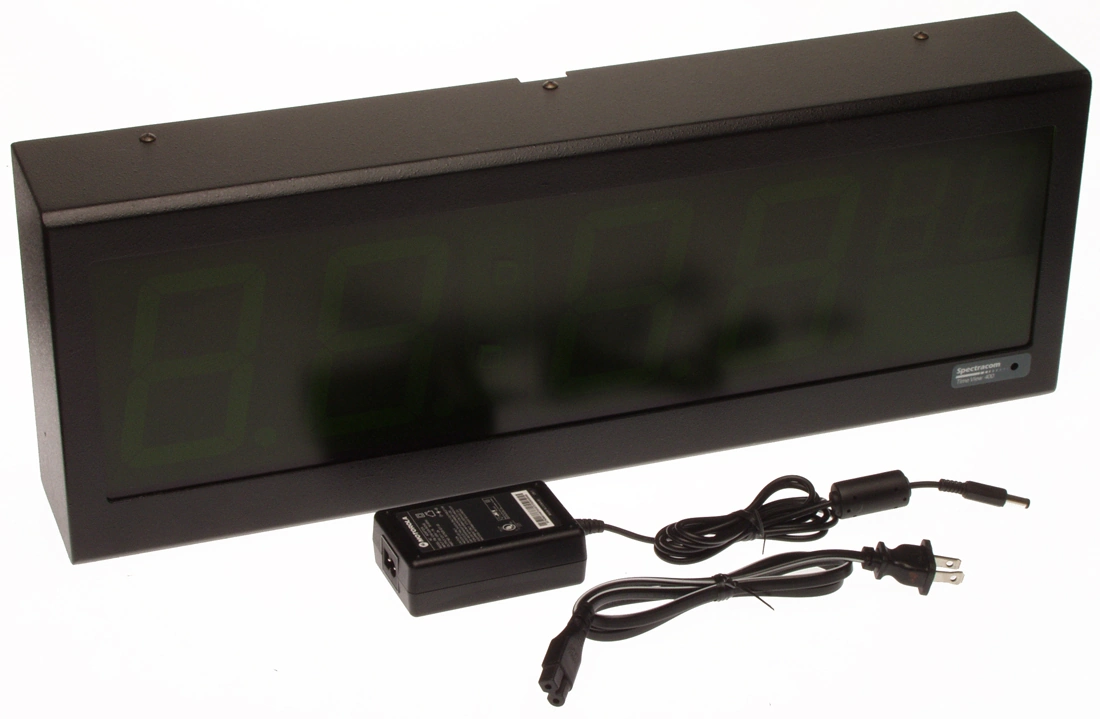 Spectracom solutions provide Legally Traceable Time to synchronize your critical operations. Legally traceable time stamps provide necessary evidence and validation of events to reduce liability risks
Perfect for Time and Attendance Systems, General Displays, and Alarms.
Highly Visible LED Digits
Switch Selectable 12/24-Hour Format
Each clock can synchronize up to 32 other devices (clocks, TimeTaps®, etc.)
Accurate to 250 Milliseconds Relative to UTC
Self-Adjusting After Power Interruption
Specifications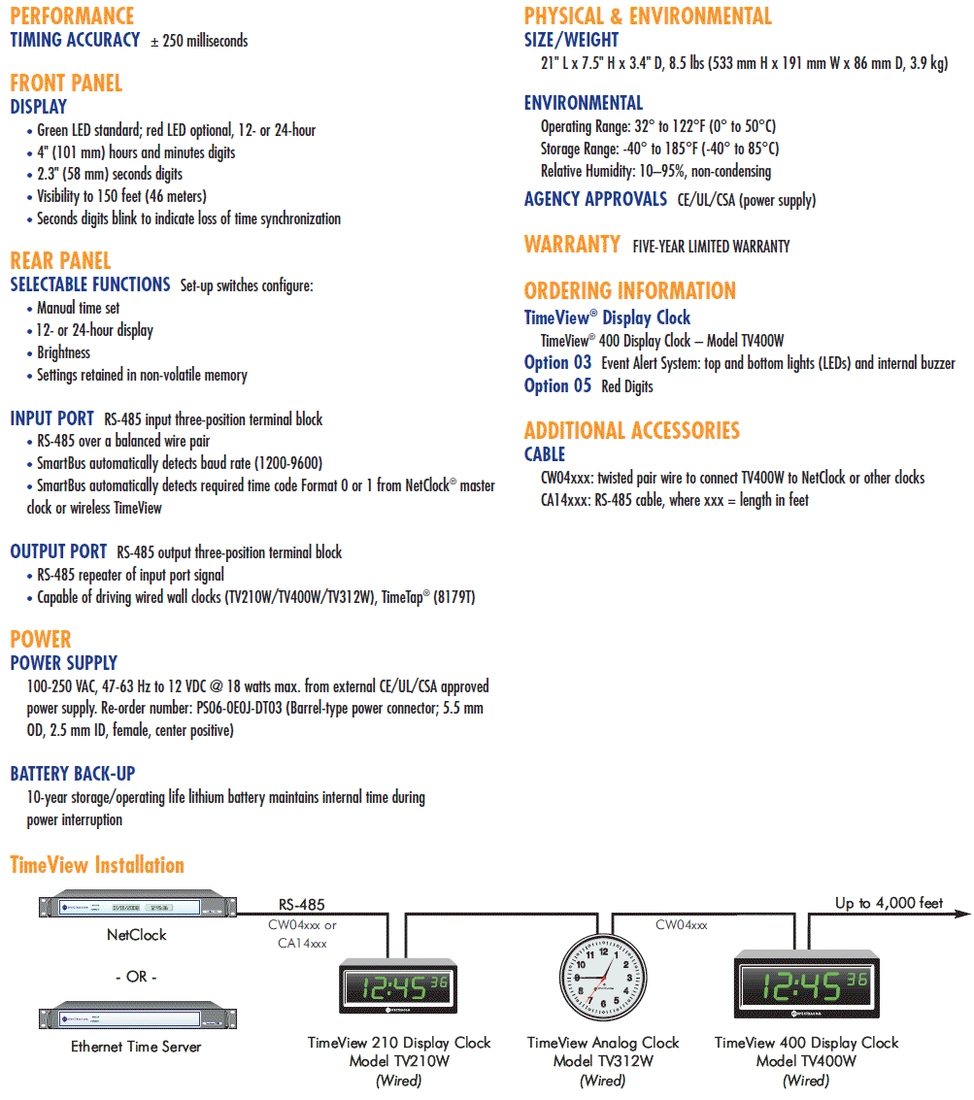 ---
Share this Product