Spectracom 8225 GPS 5V 30dB Outdoor Antenna Time Receiver Synergy Timing 1000
(
233734048451)

)

Regular price

$182.00

Sale price

$270.00

(1 available in stock)

New Old Stock • Tested/Guaranteed • Spectracom Part 8225 • Synergy Systems Part Timing 1000 • GPS L1 • 30dB Gain • Outdoor Antenna • No Mounting Hardware Included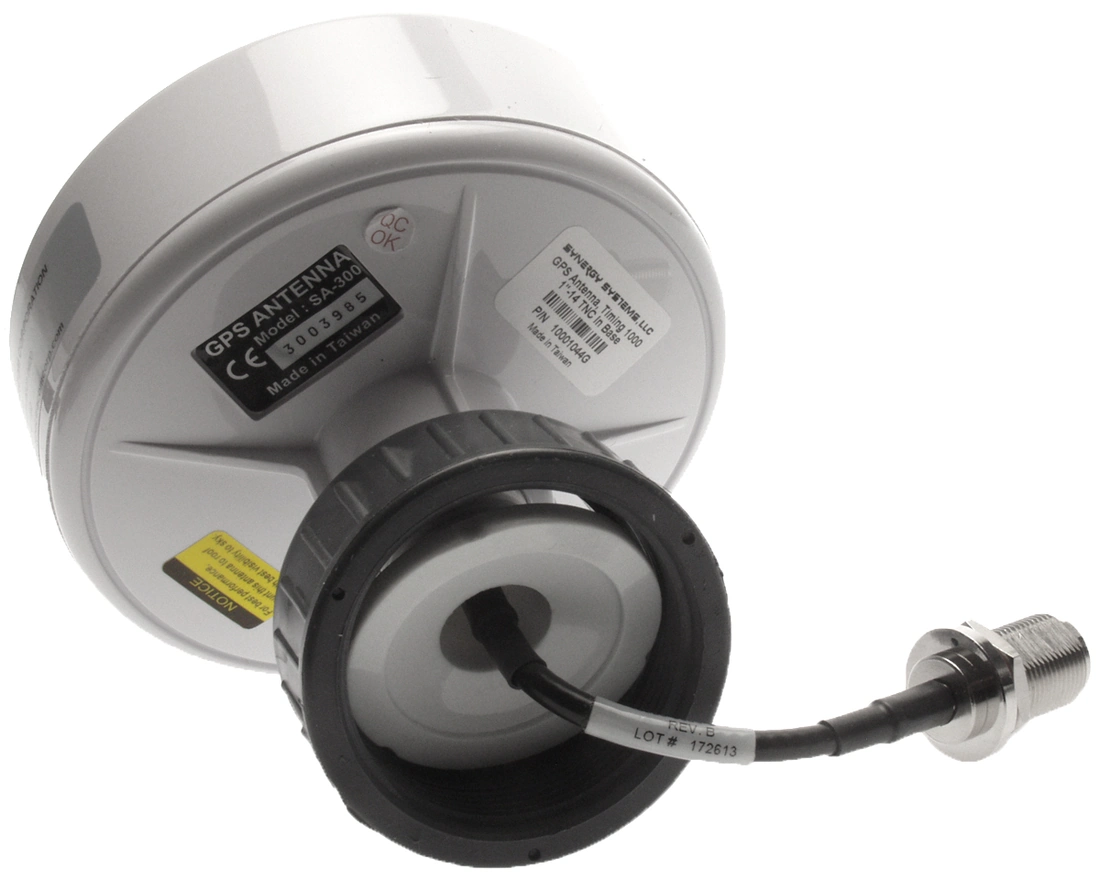 Note that no mounting hardware is included. Product Overview
The Model 8225 is an active GPS Outdoor Antenna tuned to receive 1575.42 MHz L1 band satellite transmissions. The received signals are passed through a narrow band-pass filter and a preamplifier within the antenna. The active antenna circuitry provides 30 dB of gain and requires +5 VDC at 27 milliamps (provided by a Spectracom GPS receiver over the antenna coax). Each antenna is terminated with a type "N" female connector via a BNC to N pigtail connector. Model 8225 features a weatherproof compact design measuring 3.5" in diameter.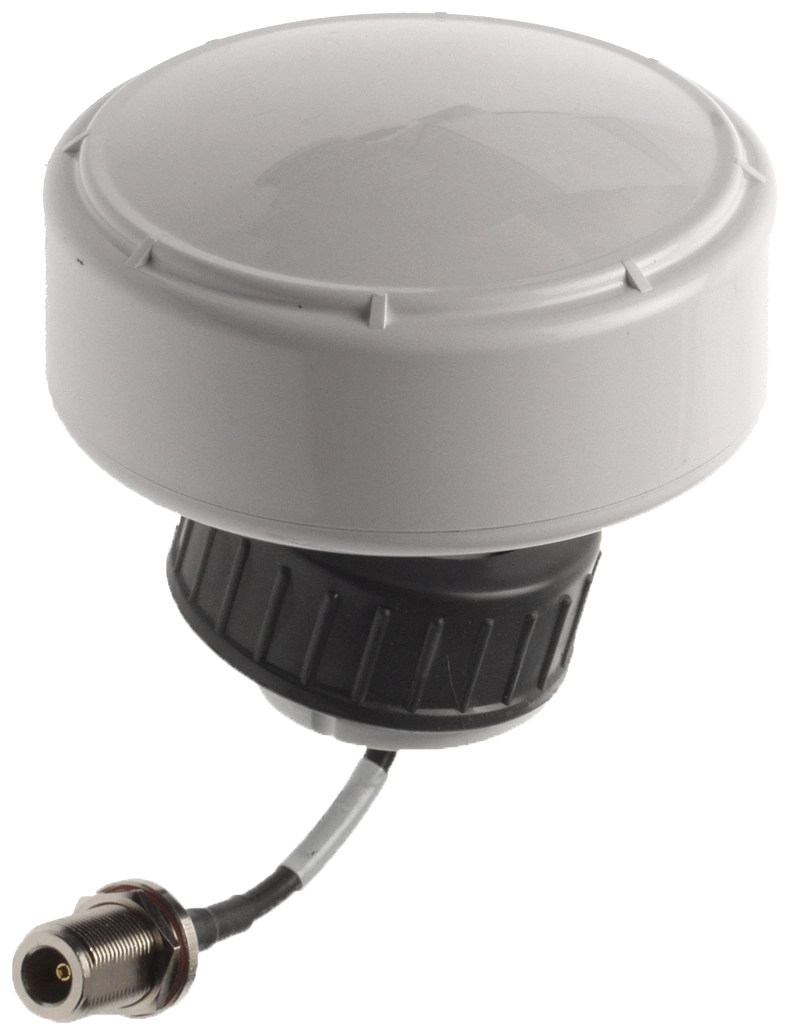 ANTENNA LOCATION

The GPS antenna must have an unobstructed line of sight to the sky. Rooftops that are clear of other structures or geographic features overhead, with views to the horizon, generally make good installation locations. Such a clear view allows the antenna to track the maximum number of satellites throughout the day. Installations with obstructed views may experience reduced reception quality and may not be able to track simultaneously the maximum number of satellites.

When installing a GPS antenna, select a site at which the antenna will not become buried in drifting or accumulated snow. It should not be covered by foliage or placed in a position where it could become obstructed in this way.

Whenever possible, avoid placing the GPS antenna in close proximity to broadcast antennas or near television or FM radio transmitters. Certain frequencies are harmonics of the GPS signal and can inhibit reception.


ANTENNA CABLE & ACCESSORIES

Spectracom recommends low loss coaxial cable such as Times Microwave LMR-400 for the GPS antenna cable. The attenuation characteristics of the LMR-400, or equivalent, at the L1 frequency (1575.42 MHz), limit the antenna cable length to a maximum of 300 feet (350 feet for 8100 Series).
Spectracom recommends installing a lightning protection device in the antenna line to protect the receiver and connected devices. Spectracom offers a Surge Protector, Model 8226, to shunt potentially damaging voltages on the antenna coax to ground.
ELECTRICAL SPECIFICATIONS
Type

Active

Frequency

1575.42 MHz

Temperature range

-30° to 80° C (-22° to 176°F)

Gain

30 dB

Connector

N type, female

Recommended cable

Low Loss LMR-400 Equivalent

Max. cable length

300 ft maximum

Power

5 Volts, 27 milliamps, powered by receiver
---
Share this Product