Spectracom 8226 GPS NetClock Antenna Surge Protector Downlead Grounding Kit NEW
(
363124563297)

)

Regular price

$118.00

Sale price

$215.00

(1 available in stock)

Brand New & Unused • Antenna Surge Protector • Downlead Grounding Kit • PolyPhaser IS-MR50LNZ+6 • N Connectors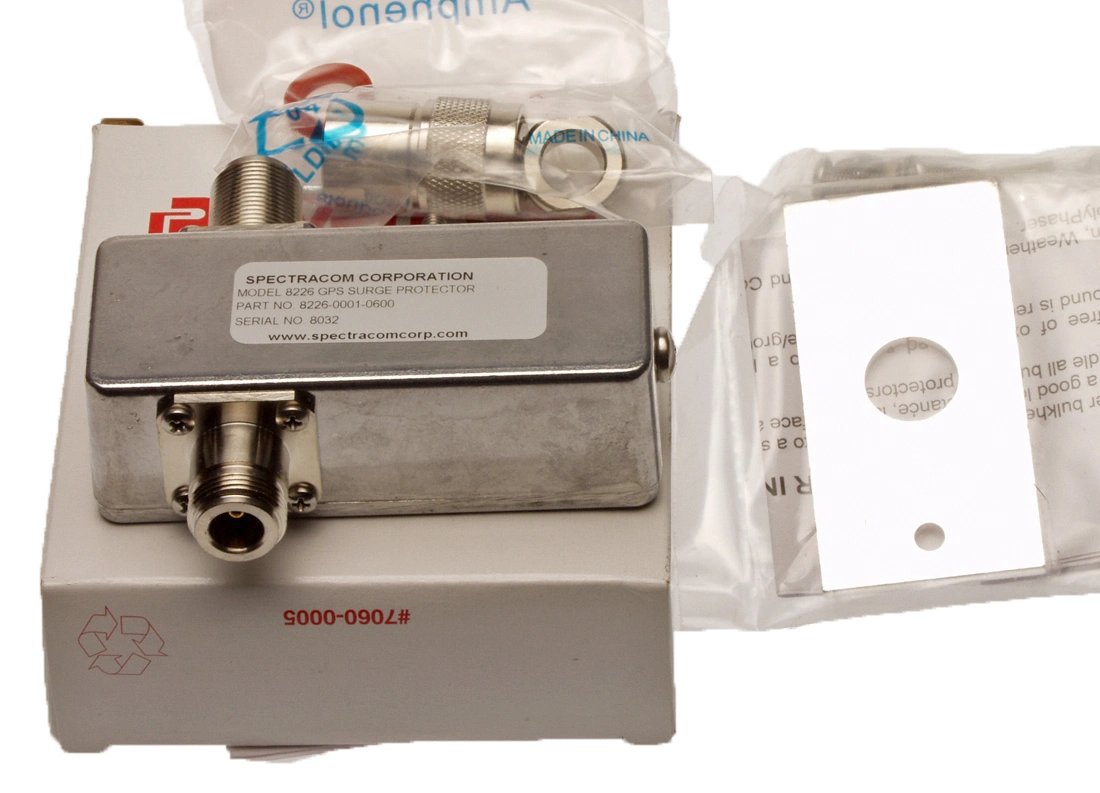 Item is new in the original packaging. It ships in a padded mailer; boxed shipping is available for a small up-charge.
Product Overview
Spectracom recommends the use of an in-line coaxial protector for all products that use an outdoor antenna. The GPS Antenna Surge Protector, Model 8226, protects the receiver from damaging voltages that could affect the antenna coax. Voltages exceeding the impulse suppressor trip point are shunted to the system ground. The GPS Antenna Surge Protector is designed to withstand multiple surges and is supplied with a mounting bracket. Spectracom also offers a Grounding Kit for use with the Surge Protector.
Full details may be obtained from the Product Manual and Datasheet
(https://www.prostudioconnection.net/0413/Spectracom_8226_Manual.pdf)
Technical Specifications
ELECTRICAL
Turn On Time
4 nanoseconds for 2 kV/nS
Turn On Voltage
+7 V to -1 V
Frequency Range
1.15 to 1.6 GHz
Temperature
-40° to +90°C
VSWR
1.1:1 or better
Insertion Loss
0.1 dB maximum
Physical & Environmental Specifications
MECHANICAL
Maximum Size
4.25" L x 3.5" W x 1.25 H
108mm L x 89mm W x 32mm H
Connectors
Type N Female
Mating connectors included.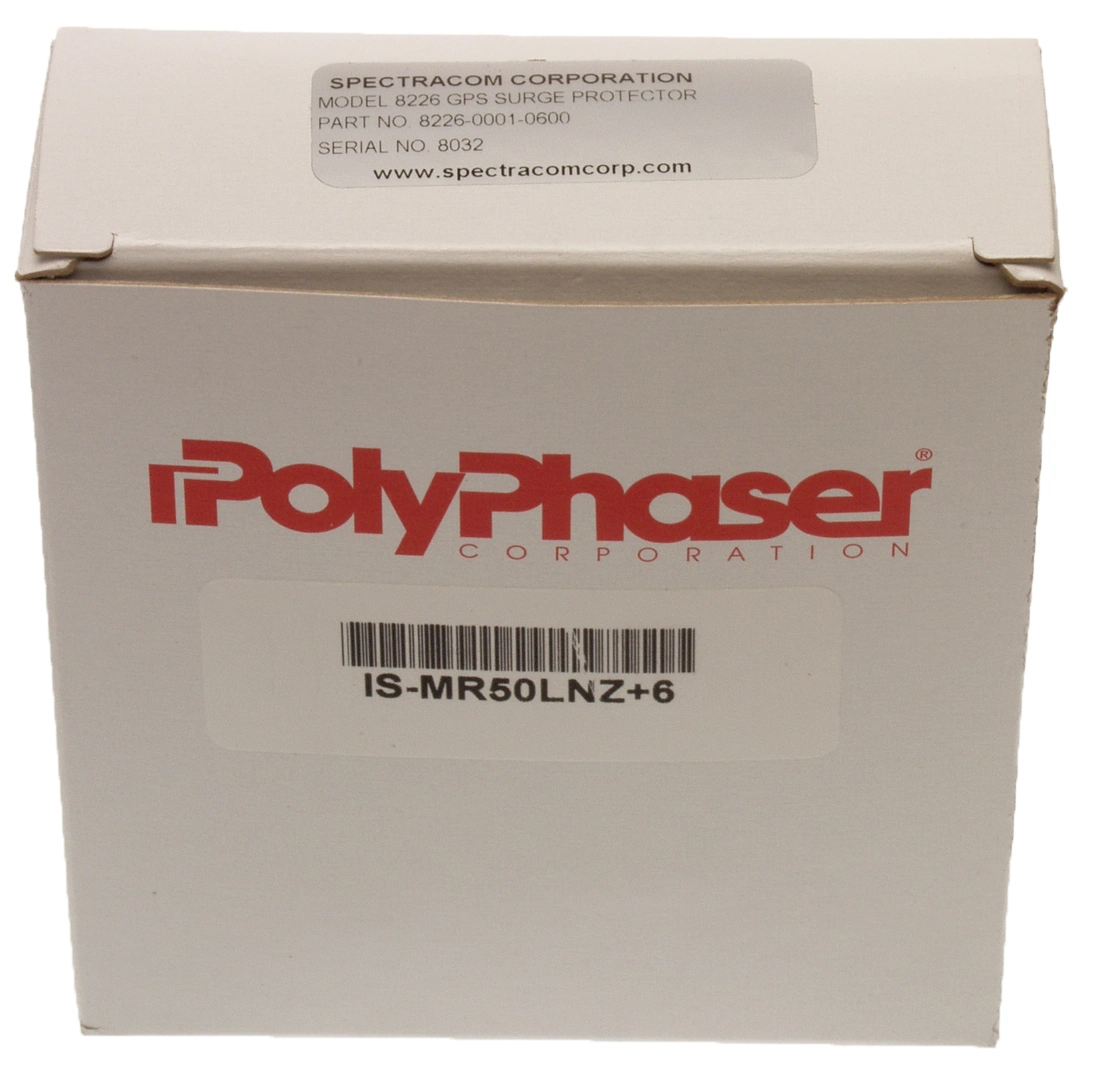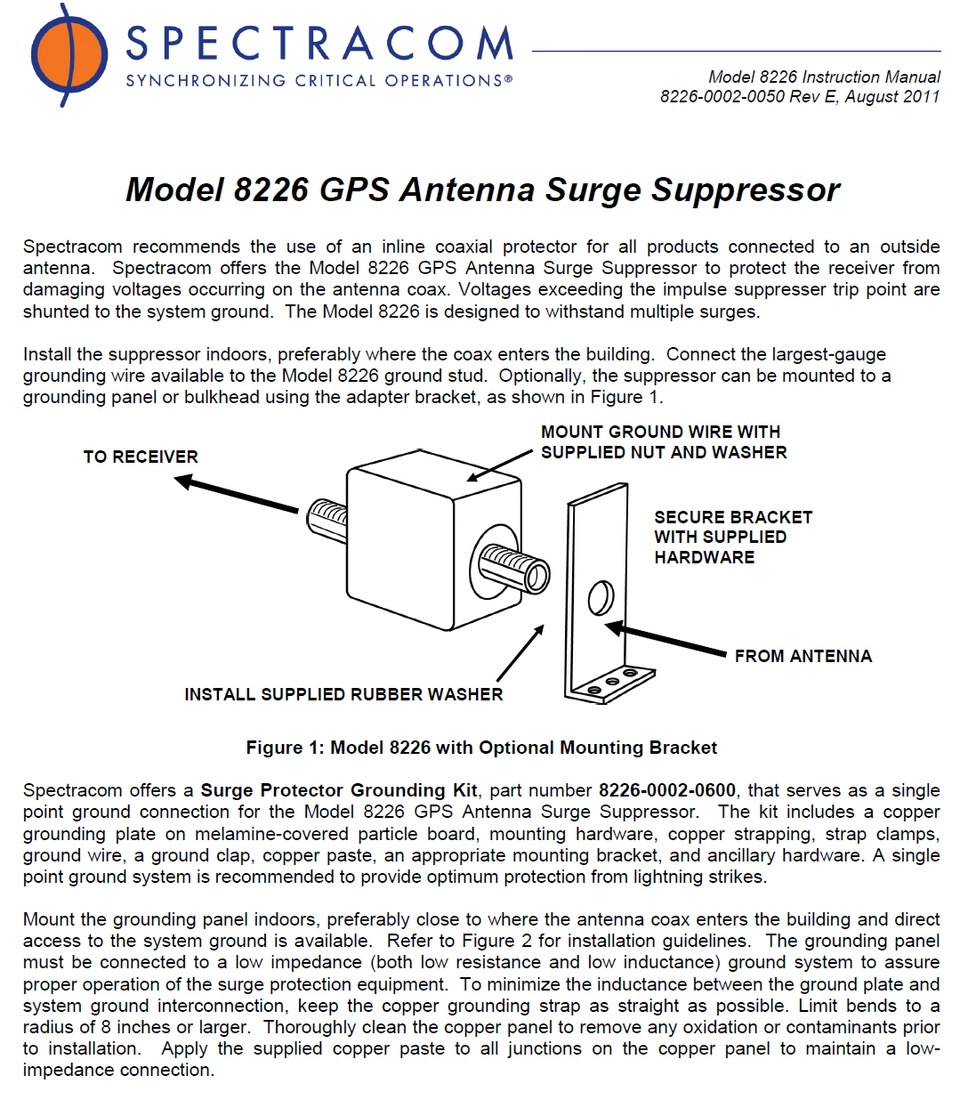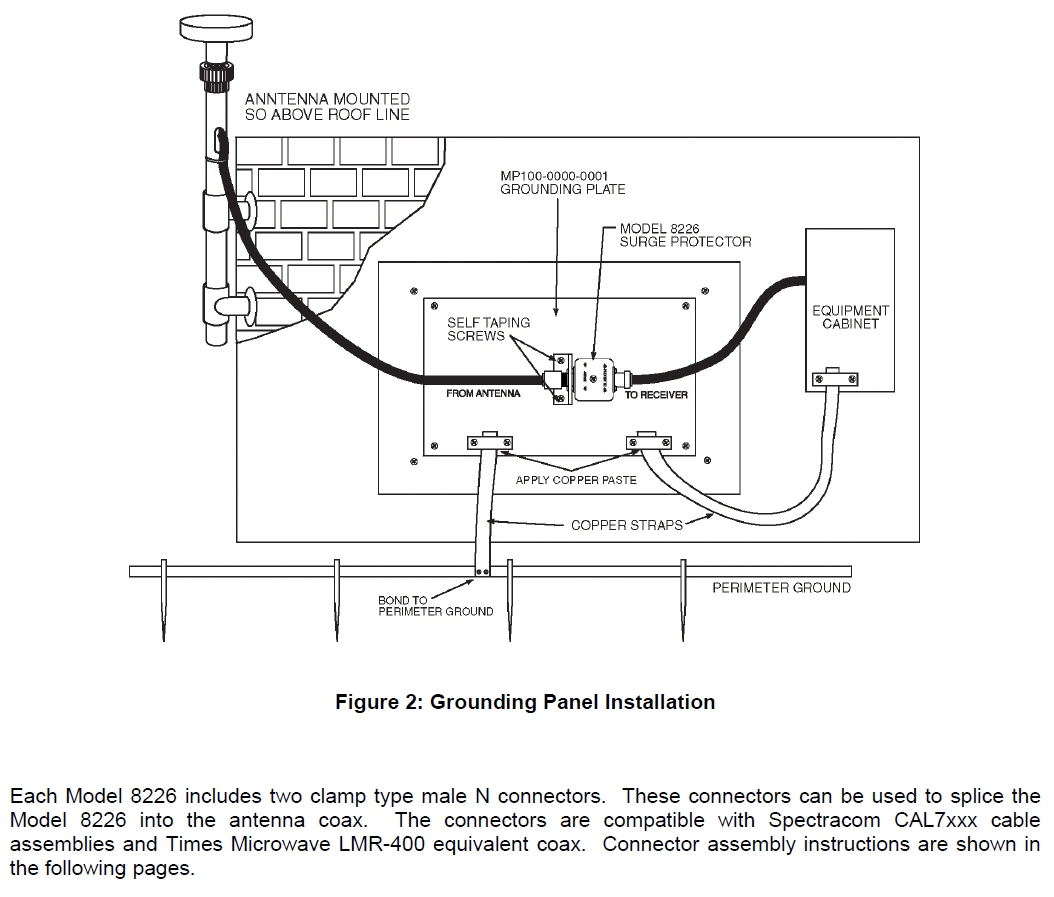 ---
Share this Product