Spectracom 9183 GPS NTP Network Atomic Time Server Disciplined 10MHz Oscillator
(
233732113501)

)

Regular price

$484.00

Sale price

$860.00

(1 available in stock)

New Old Stock, Never Deployed • Tested/Guaranteed • Includes 115/230V Power Supply & Accessories • GPS Network Master Clock • NTP Server • Dual LCD Display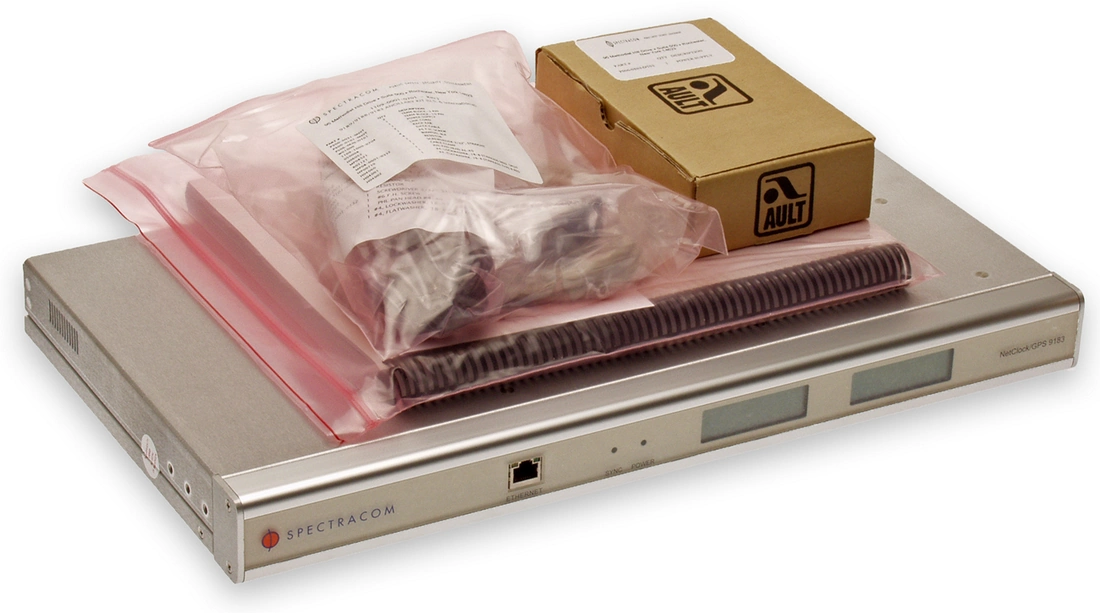 An new/unused mintg condition Spectracom 9183 GPS Synchronized NTP time server in plain packaging.  This model has dual LCD front panel displays and the a precision TCXO 10MHz GPS-disciplined oscillator. I removed the unit from its sealed packaging to replace the internal CR2032 battery and to test the item. Screenshots of the test results are provided below for your peace of mind. All the usual factory accessories are included (115V/230V auto power supply, rack ears, bound manual, cables etc). Note that no antenna is included but almost any good quality 5V antenna will suffice provided that it has a full view of the open sky.  I can provide a recommendation if required.
You can obtain more information from the User Manual at
https://www.prostudioconnection.net/1112/9183_manual.pdf
Description
The NetClock/GPS, Model 9183 time server is ideally suited for delivering world-wide, split-second timing to mission critical systems. The new NetClock/GPS offers additional reliability features. An internal crystal oscillator maintains time standard if time reference is lost.
The Spectracom NetClock/GPS time server automatically tracks up to twelve satellites simultaneously, and provides extremely accurate timing by synchronizing to the satellites' atomic clocks.

A variety of time code outputs are included to meet the requirements of numerous systems - A 10/100 BaseT LAN Port, two RS-232 serial ports, two RS-485 data bus ports, IRIG B/E AM/TTL, plus a frequency output of 1 PPS. Alarm outputs and programmable timer outputs are also provided.

Enhanced security features can be enabled or disabled: Secure Shell (SSH), Secure Sockets Layer (SSL), Secure Copy Protocol (SCP), Secure File Transfer Protocol (SFTP) and SNMP v1, v2 and v3 with host access restriction, ensure operational integrity.

Features
Stratum 1 NTP/SNTP Time Server via GPS
Meets NENA PSAP Master Clock Standard #04-002
Ideal for synchronizing 9-1-1 systems with computer networks, CAD, Radio, Voice Recorder, ANI/ALI, LAN/WAN, Clients, Servers and Wall Clocks
Meets regulatory compliance standards including Sarbanes-Oxley, HIPAA, Gramm-Leach-Bliley and OATS
Supports internal audits, including: audit trails, time stamping records, log files and data archiving

Ethernet 10/100 BaseT
Remote diagnostics, upgrades, configuration and control over secure communication link
Automatic adjustment for local time, daylight saving time, year and leap second
Web-based user interface with Secure Sockets Layer (SSL) protection
Secure remote login and file transfer with Secure Shell (SSH) and Secure Copy Protocol (SCP)
Solid State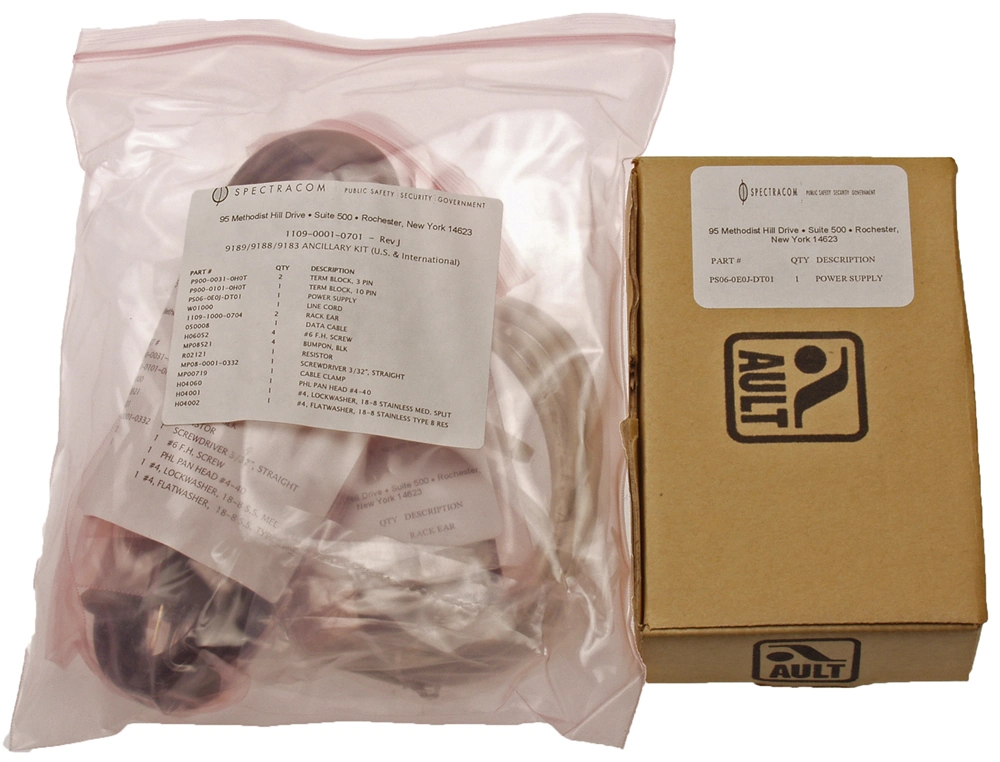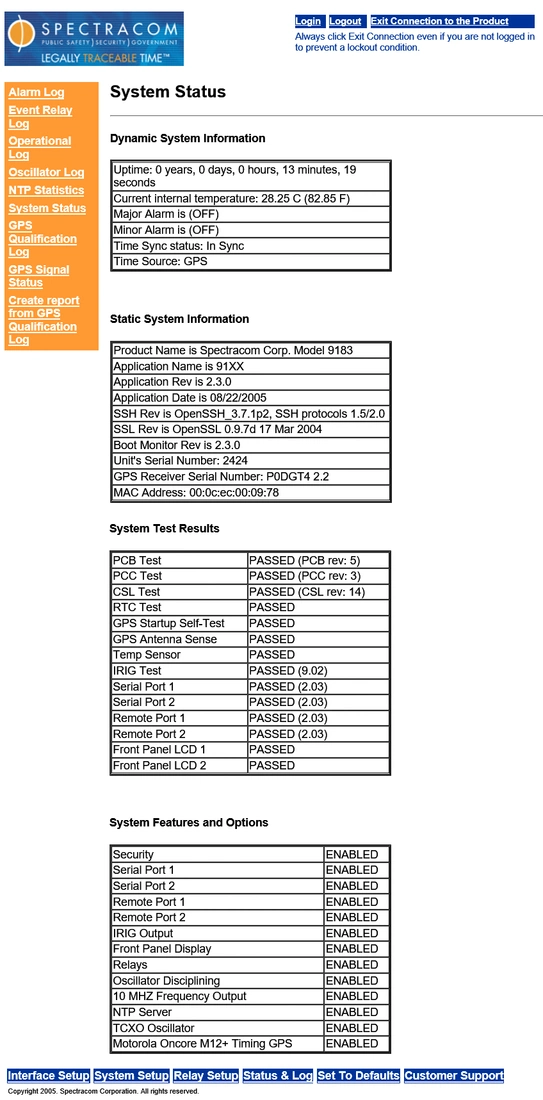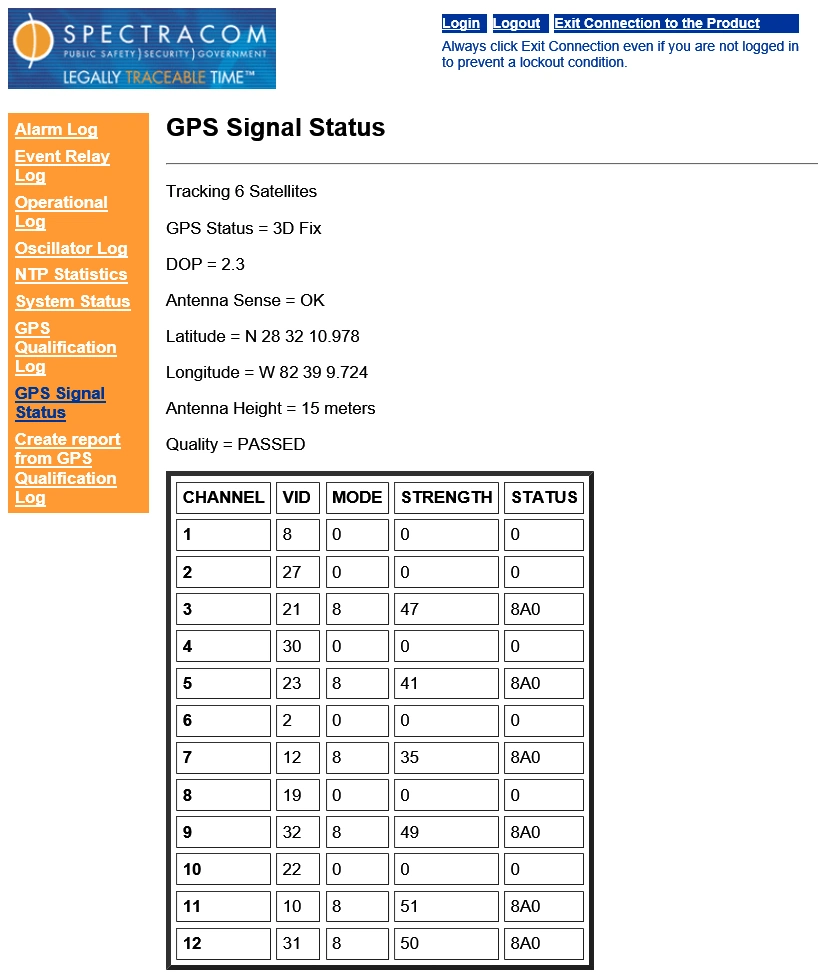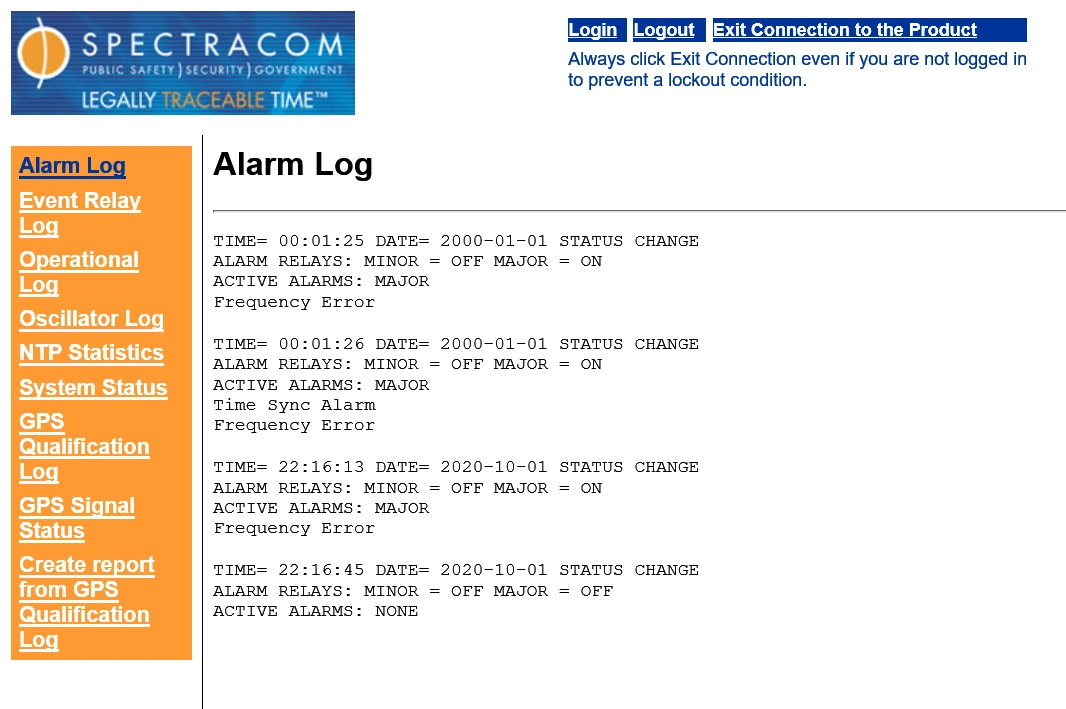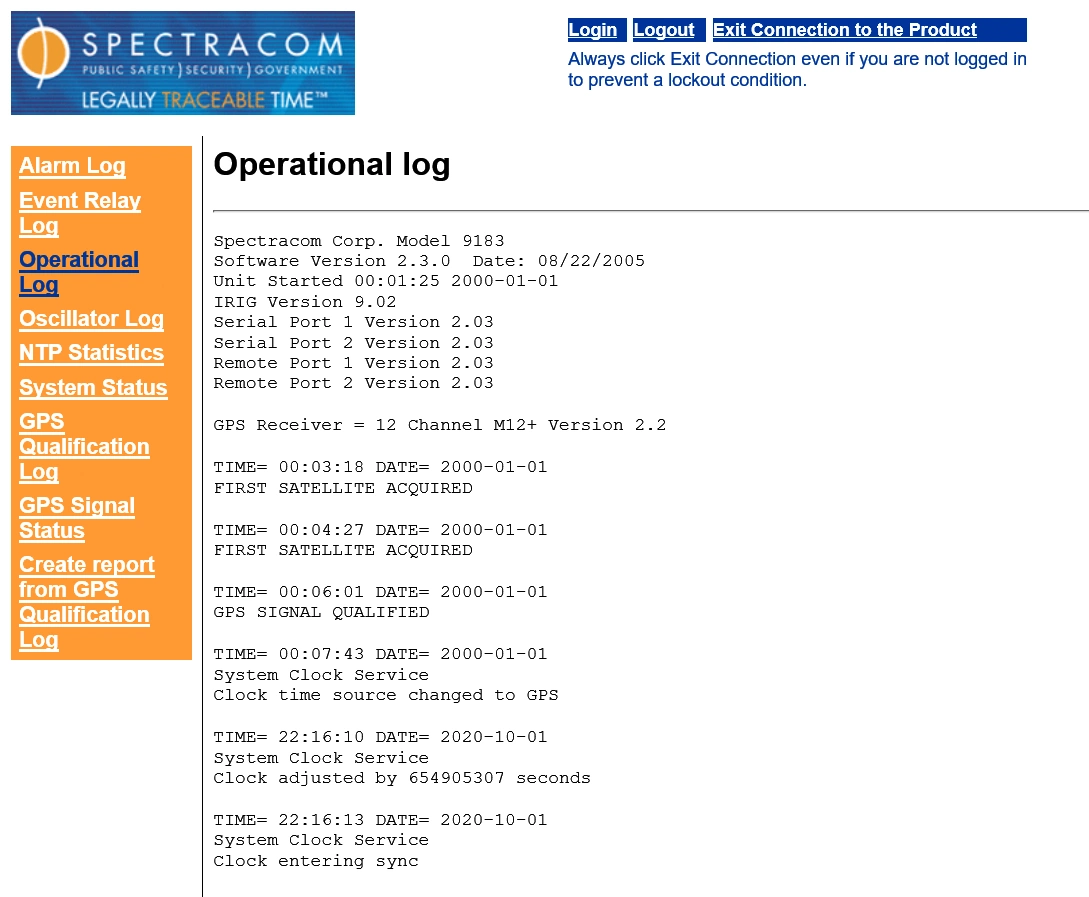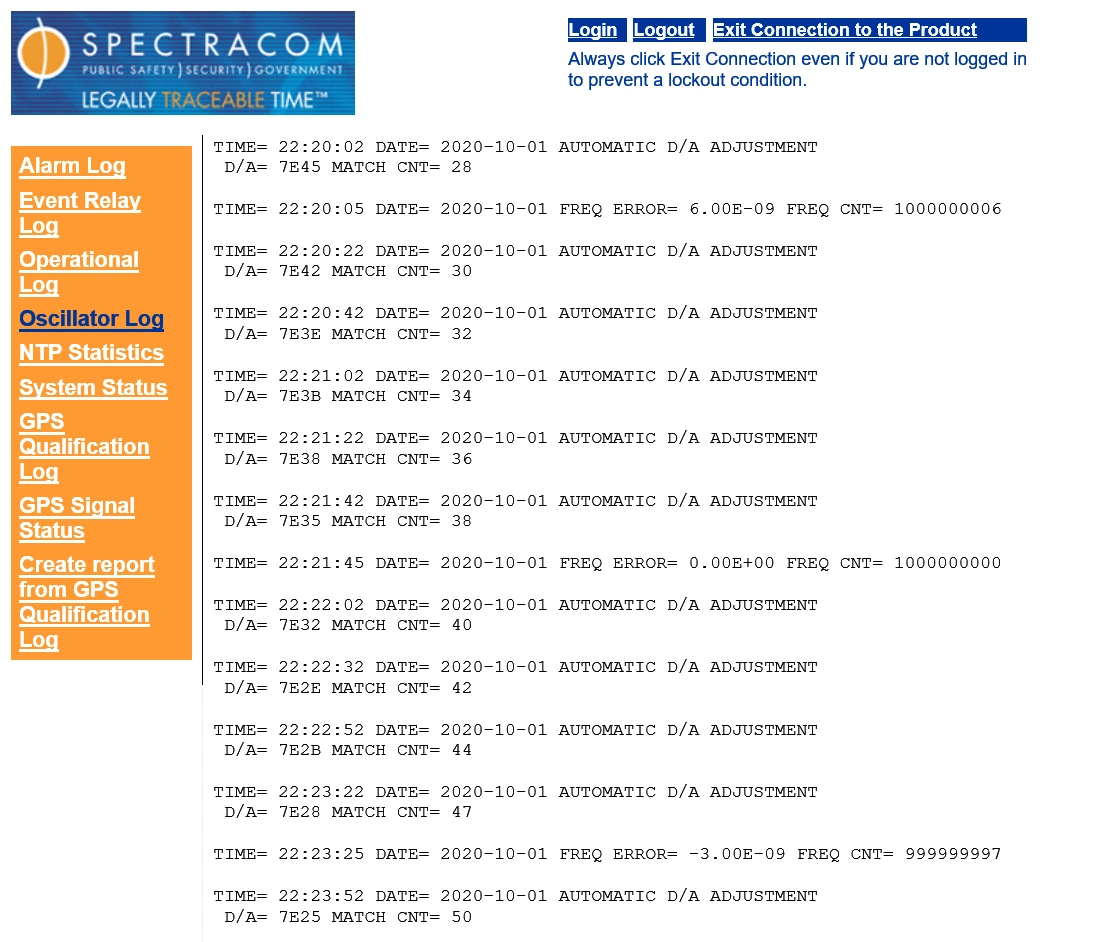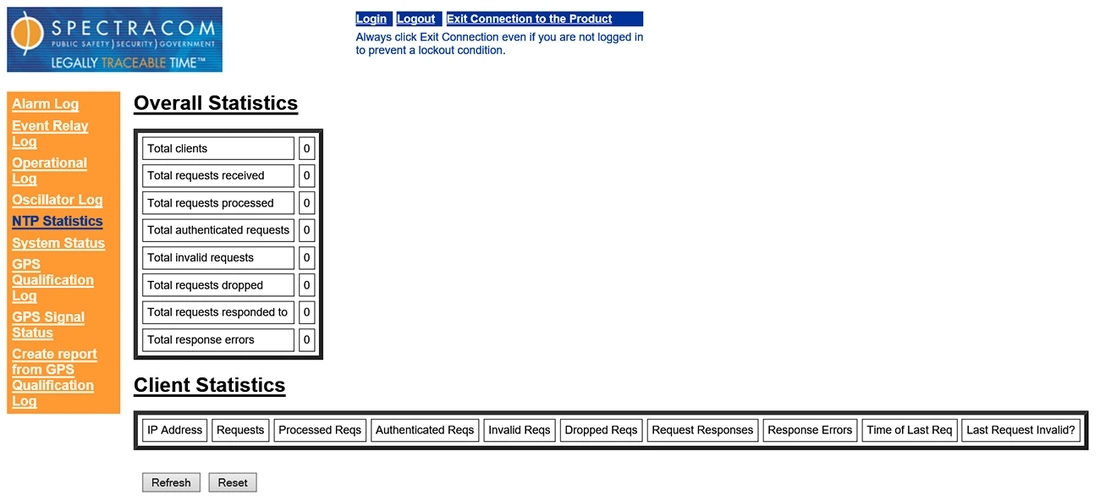 ---
Share this Product
---
More from this collection