Spectracom 9288 Netclock IPv4 & IPv6 NTP Network Time Server with 115/230V PSU [Refurbished]
(
363750524545)

)

Regular price

$302.00

Sale price

$443.00

(1 available in stock)

Tested/Guaranteed • Ligthly Used • TCXO Oscillator • Netclock Network Time Server NTP • Ethernet Time Server • IPv4 & IPv6 • Includes 115V/230V Power Supply

Photos show the actual item for sale

This is a lightly used Spectracom 9288 NTP time server that has been tested by using an external NetClock as a source of timecode with public NTP servers being used as backups. The firmware has been upgraded to the latest version (v3.6.7). Screenshots showing the test results from the actual item for sale are copied below. The listing comprises the items you see in the images only. No additional accessories, cables or documents are included. No rack ears are included but they may be ordered here if required: https://store.orolia.com/collections/accessories/products/securesync-ancillary-kit-ac-only.
You can obtain more information from the User Manual
https://www.prostudioconnection.net/1112/9288_manual.pdf

Product Features
IPv6 & IPv4
NTP capabilities – Peering, Stratum 2, Autokey
Supports centralized user authentication (LDAP, RADIUS)
Supports centralized logging – Syslog
Stratum 1 NTP v2, v3, v4 Time Server via RS-485 from a NetClock
Stratum 2 (up to 15) via NTP servers
High bandwidth NTP performance

Ideal for synchronizing a separate LAN segment
Meets regulatory compliance standards including Sarbanes-Oxley, HIPAA, Gramm-Leach-Bliley and OATS
Supports internal audits, including: audit trails, time stamping records, log files and data archiving
Automatic adjustment for local time, daylight saving time and leap second
Standard Security Features
Web-based user interface with Secure Sockets Layer (SSL) protection, SNMP v3 Secure remote login and file transfer with Secure Shell (SSH) and Secure Copy Protocol (SCP), Secure File Transfer Protocol (SFTP)
Ethernet 10/100 Base-T Web-based user interface
Remote diagnostics, flash upgrades, configuration, and control
Solid State

Product Overview
Share accurate time from a Spectracom NetClock throughout your network using the new NTP Ethernet Time Server Model 9288.
The Model 9288 provides Network Time Protocol (NTP), allowing to allow you to share time in the same way you share other networked resources.
The Model 9288 uses an embedded Linux v2.6 operating system and a high-speed processor.
It is synchronized from a NetClock via RS-485 once-per-second over twisted pair, or via NTP from a NetClock (or other NTP device).
Each RS-485 port on a NetClock can support up to 32 Ethernet Time Servers to synchronize physically seperate networks.
The Ethernet Time Server offers multiple standard security features, including host restriction on SNMP to ensure operational integrity.
The combination of a NetClock and one or more Ethernet Time Servers is ideal for delivering system-wide, split-second timing information to computer network devices, network log files, and databases. Such a combination enables computer networks to synchronize all elements of network hardware and software (including system logs) to the millisecond over LANs or WANs—anywhere on the planet.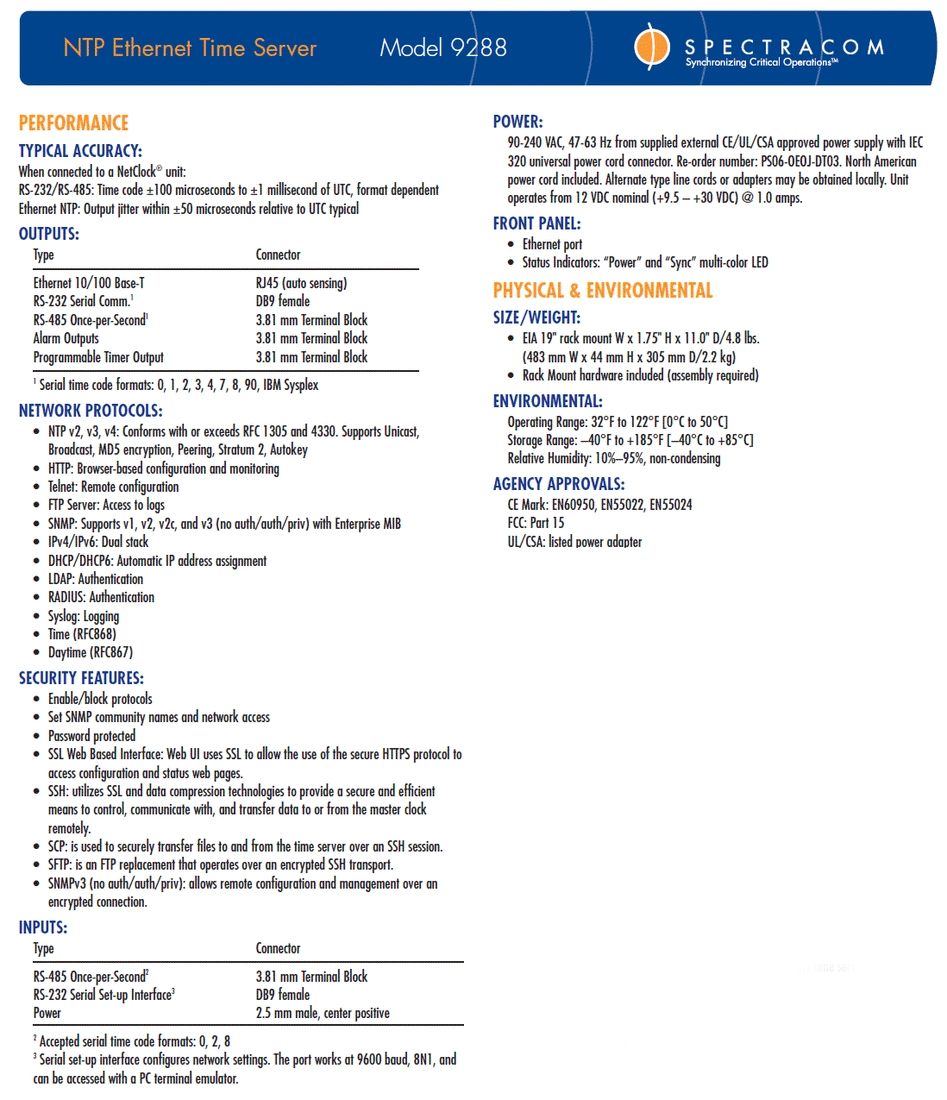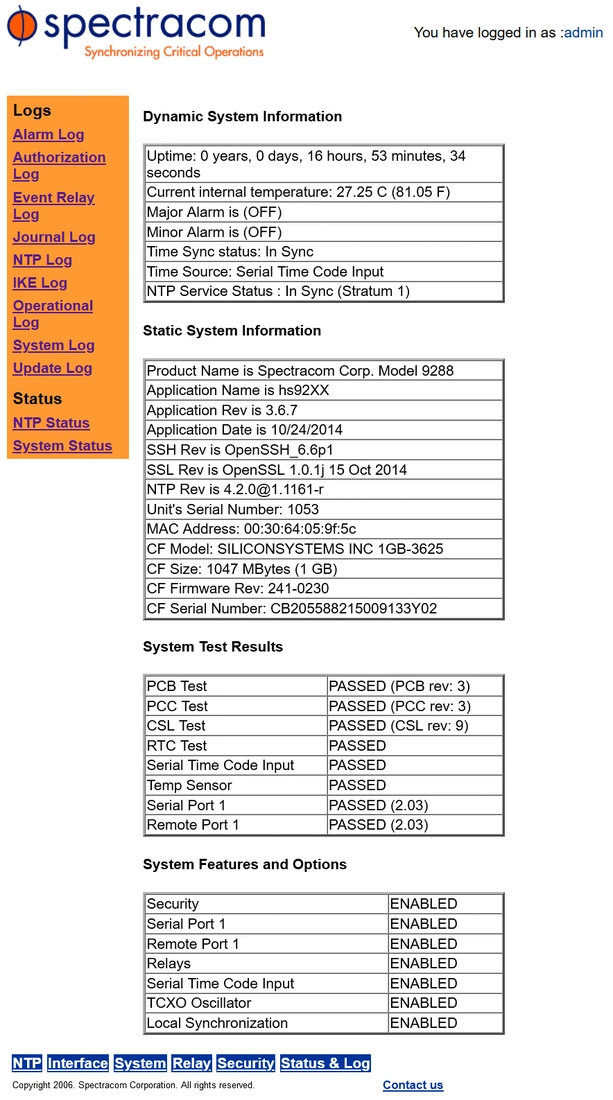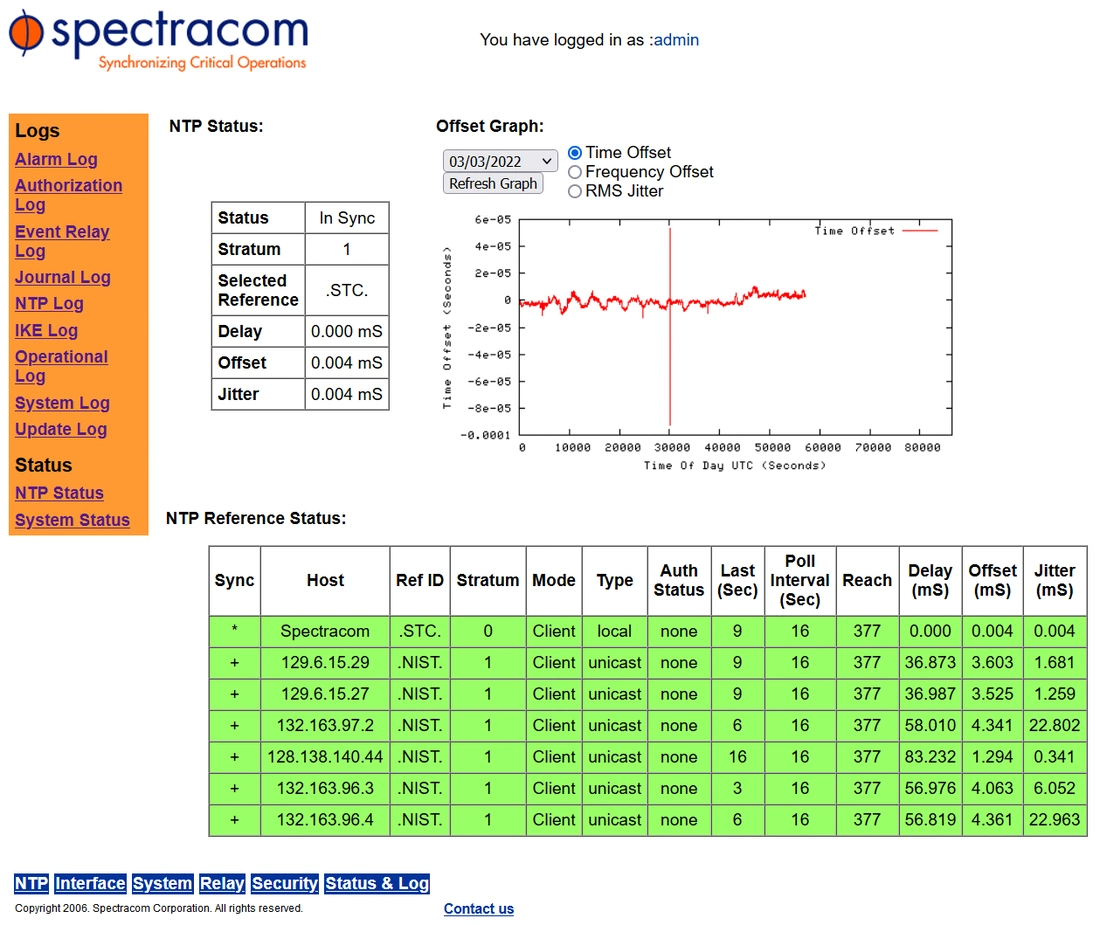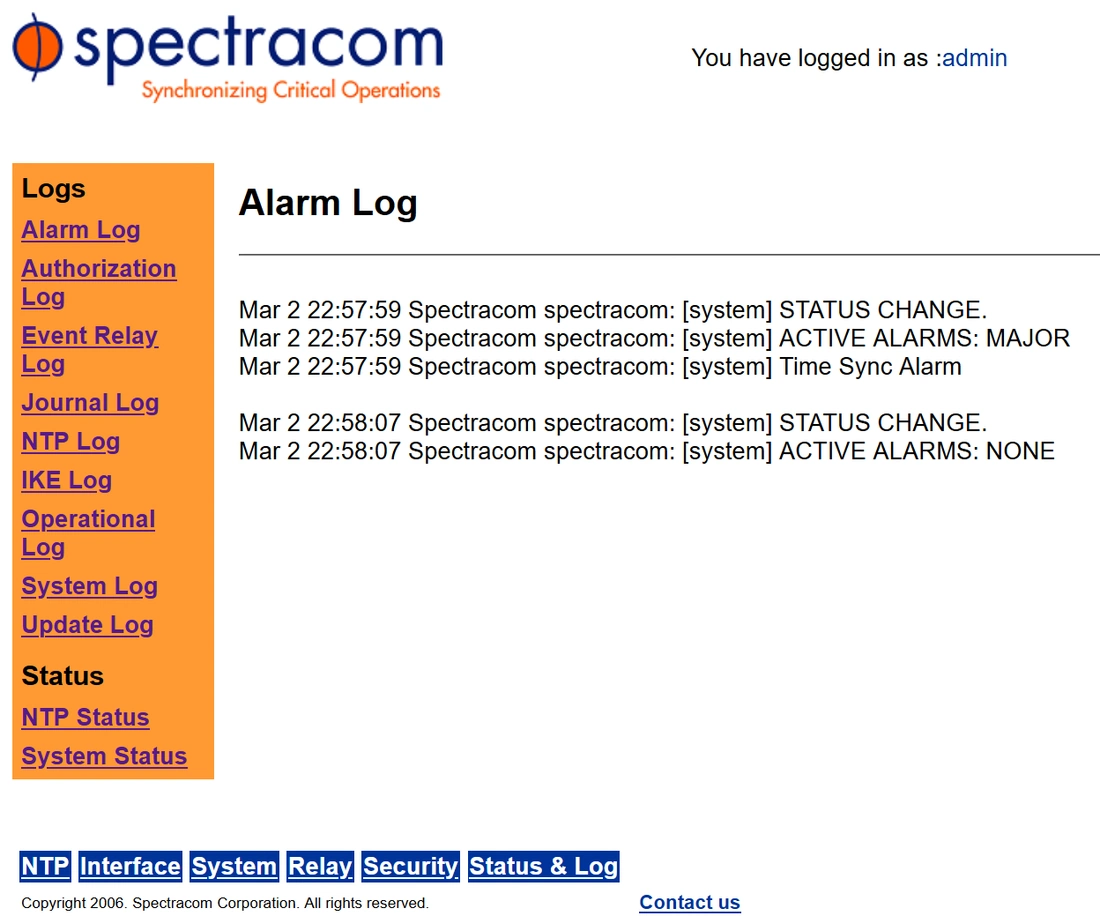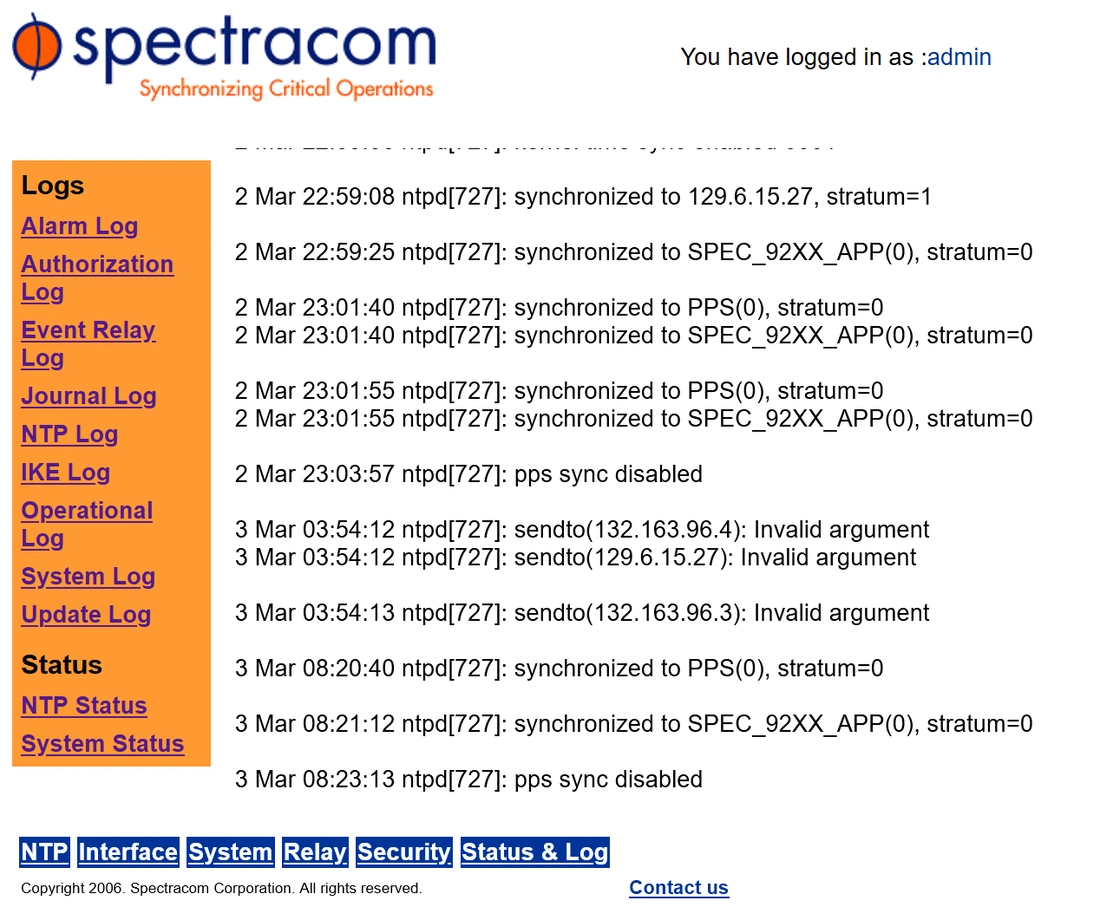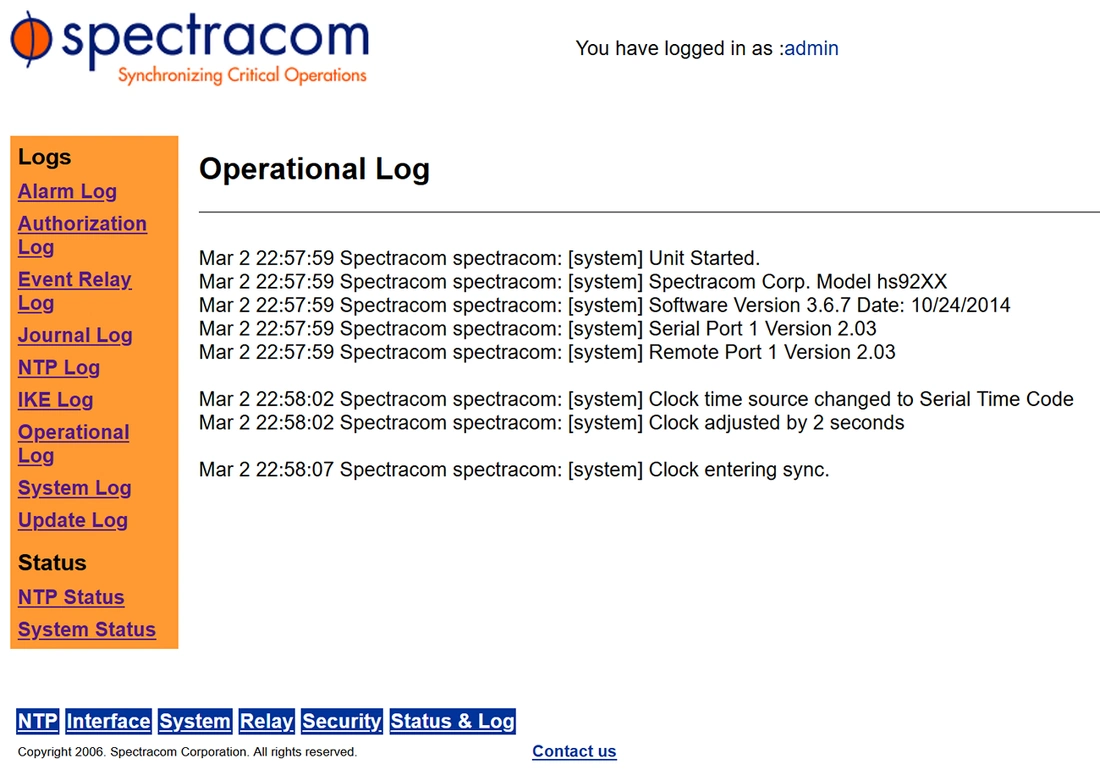 ---
Share this Product
---
More from this collection