Spectracom 9388 NetClock Timecode NTP Network Time Server Protocol Ethernet IPv6 [Refurbished]
(
284665761677)

)

Regular price

$282.00

Sale price

$415.00

(1 available in stock)

Lightly Used • Fully Working • Tested/Guaranteed • Spectracom 9388 NetClock • IPv4/IPv6 NTP Server • 115/230V Auto 12V External Power Supply

Photos show the actual item for sale


Here's a lightly used Spectracom 9388 TCXO NTP time server. The unit works as expected - see screenshots below. The internal CR2032 battery has been replaced with a fresh cell. The firmware is the latest available and the log on has been set at the default value of admin:admin123. This NTP server obtains correct time usuall via a serial timecode input (and can use other NTP servers as a primary or backup source if required). It does not have a GPS receiver and it cannot read IRIG timecode. For testing, I used an external Spectracom clock as a source of accurate time with public NTP servers configured as a backup. More information can be obtained from the user manual ay https://www.prostudioconnection.net/0413/Spectracom_9388_Manual.pdf .  No rack ears are included but they may be ordered here if required: https://store.orolia.com/collections/accessories/products/securesync-ancillary-kit-ac-only.

Product Overview
When the Model 9388 is synchronized to a NetClock via RS-485 once-per-second over twisted pair (up to 4,000 feet), you can operate a stratum-1 time server on a separate LAN segment without the expense of a second GPS receiver. Each RS-485 port on a NetClock can support up to 32 Ethernet Time Servers. Or simply set-up the 9388 as a stratum-2 NTP server to distribute time throughout a large network with the same security and manageability features as your stratum-1 time servers.
Full product details may be obtained from the User Manual
(https://www.prostudioconnection.net/0413/Spectracom_9388_Manual.pdf)
The Ethernet Time Server offers the same security features as NetClock time servers, to ensure operational integrity and can be enabled or disabled based on your needs.

Features
Stratum 1 NTP v2, v3, v4 Time Server via RS-485 from a NetClock
Stratum 2 (up to 12) via NTP servers
Ideal for synchronizing a separate LAN segment
Meets regulatory compliance standards including Sarbanes-Oxley, HIPAA, Gramm-Leach-Bliley and OATS
Supports internal audits including: audit trails, time stamped records, log files and data archiving
Web-based user interface
IPv4/IPv6 dual stack


Supports centralized user authentication (LDAP, RADIUS) and loggind (Syslog)
Remote diagnostics, flash upgrades, configuration, and control over secure communication link
Security features: IPSec, SSL, SNMP v3, SSH, SCP, SFTP
RoHS compliant / UL approved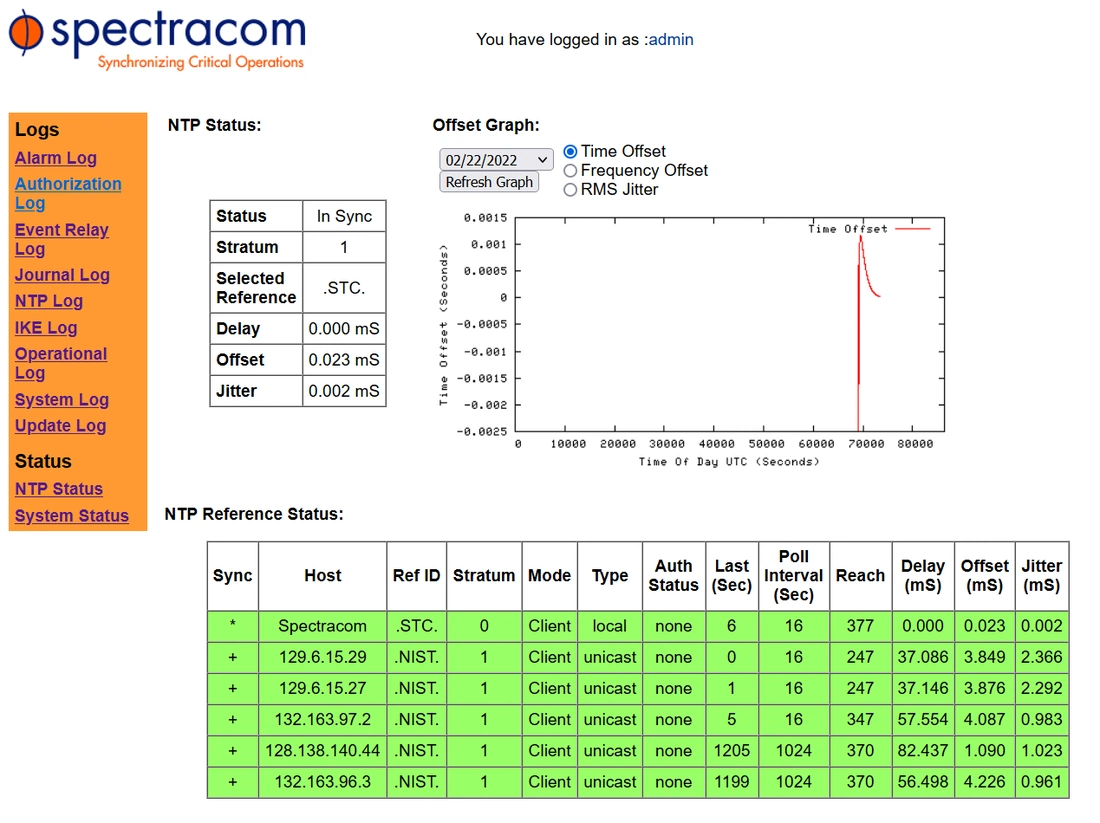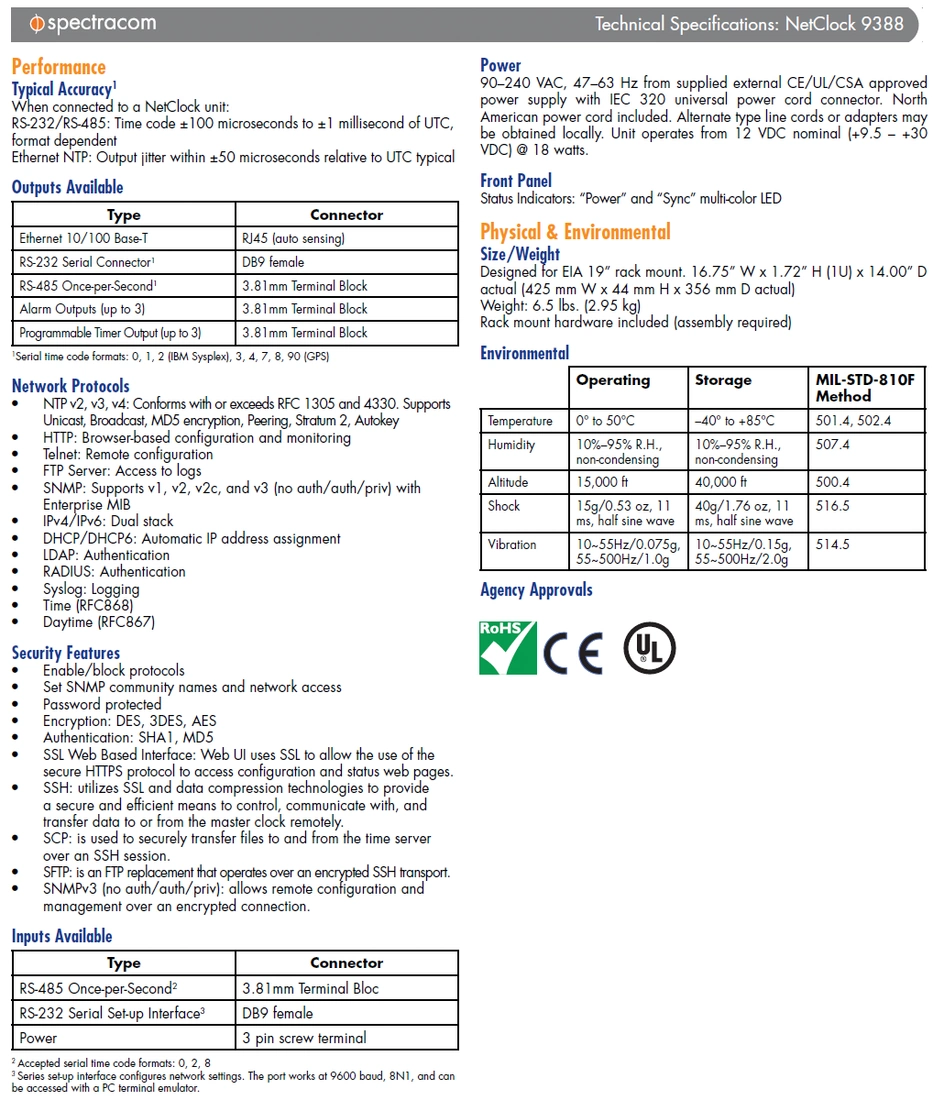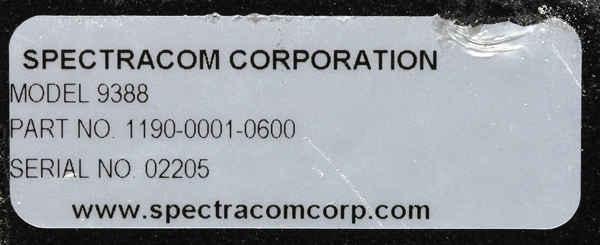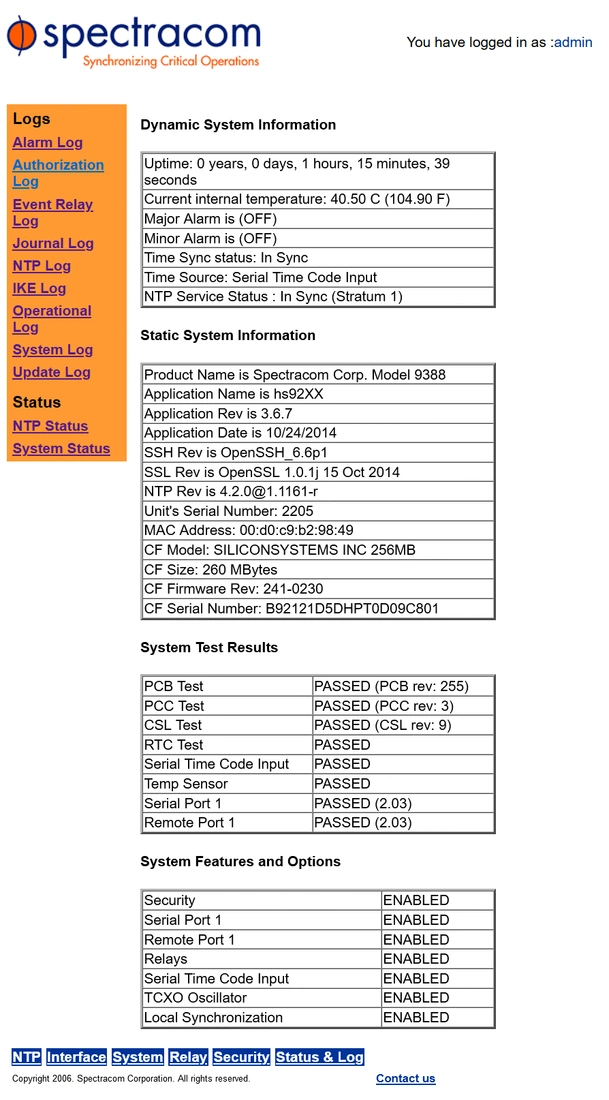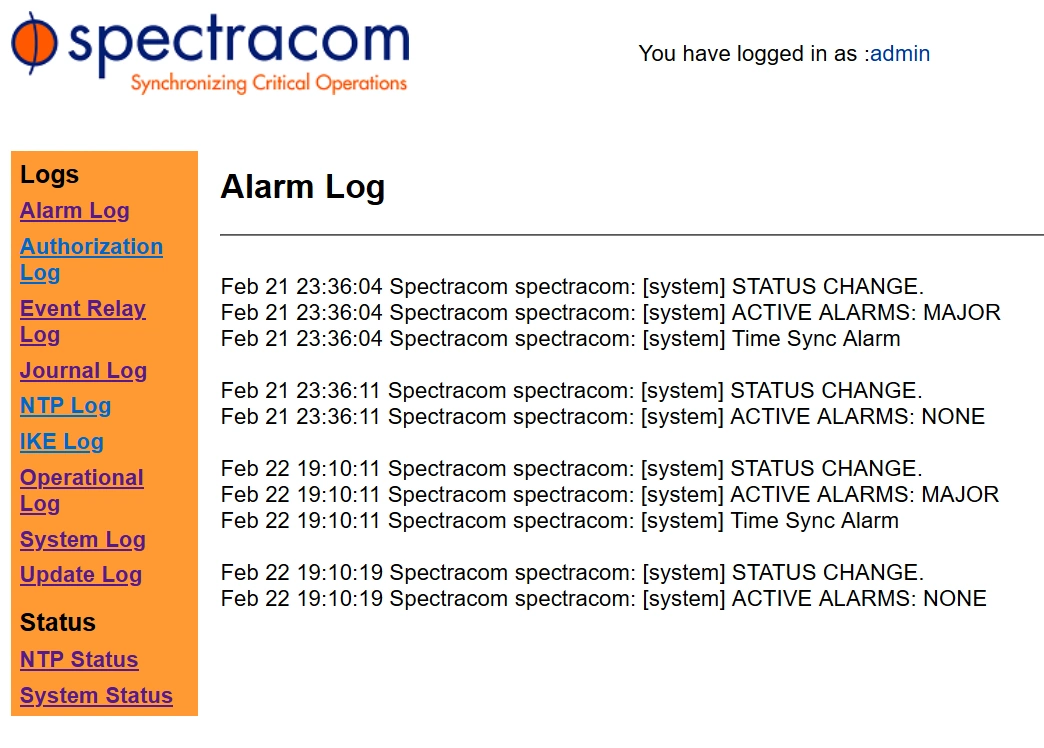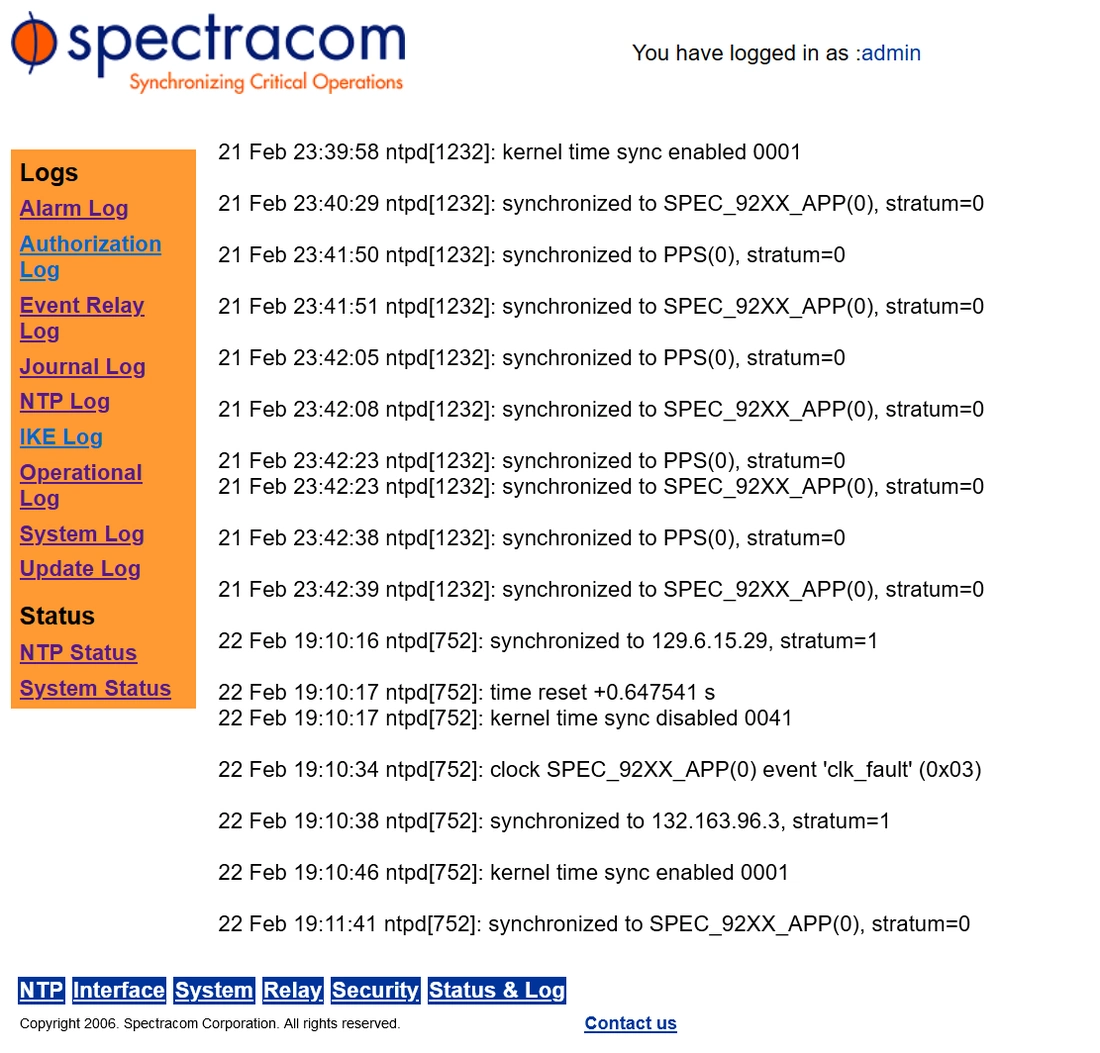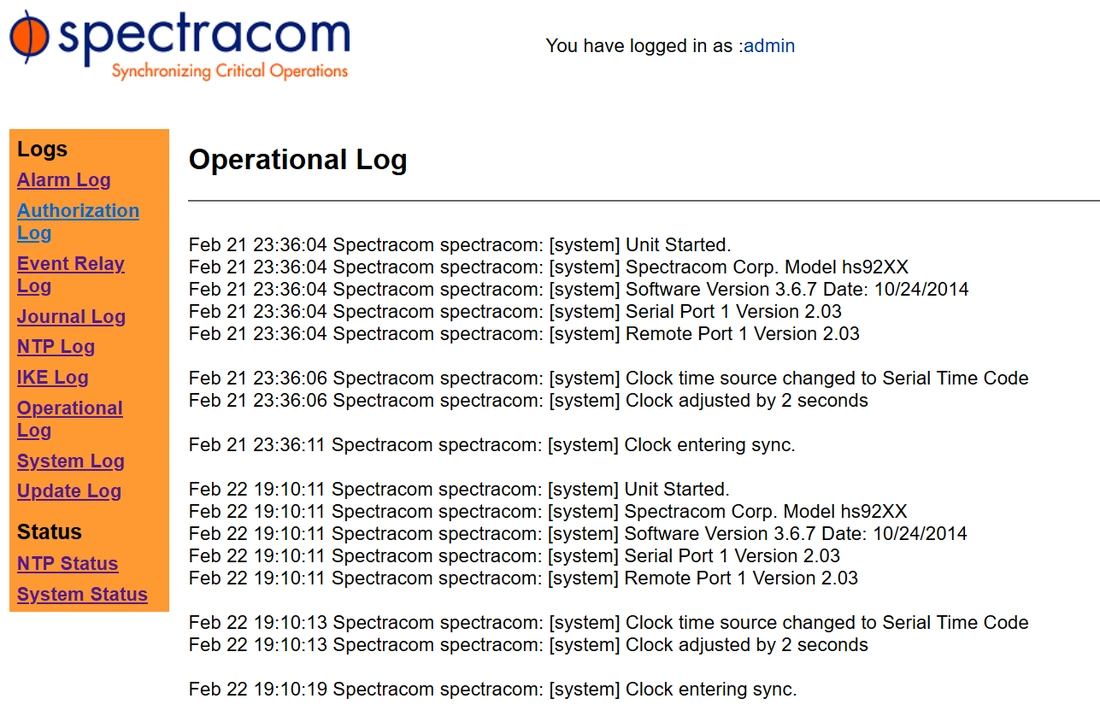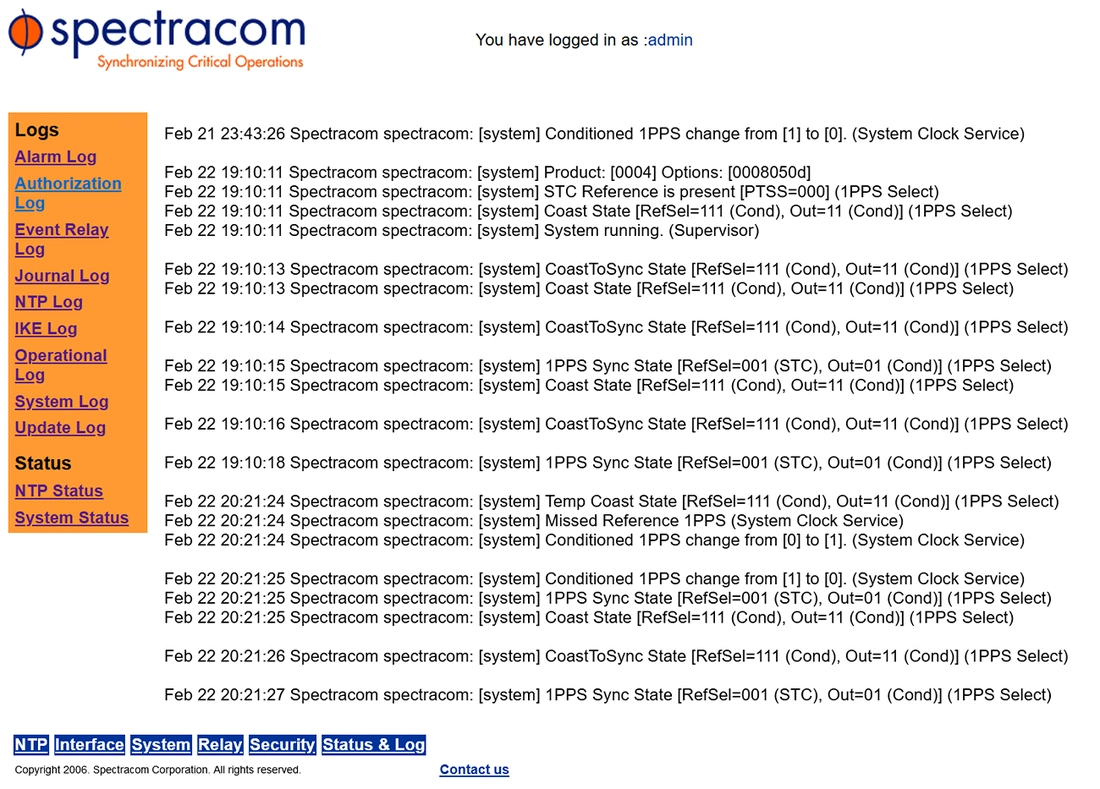 ---
Share this Product
---
More from this collection