Spectracom 9389 Netclock/GPS OCXO NTP Network Time Server Atomic Clock Receiver [Refurbished]
(
363030400994)

)

Regular price

$658.00

Sale price

$963.00

(1 available in stock)

Tested/Guaranteed • Fully Working • OCXO Upgrade • Very Good Condition • NTP Stratum 1 Time Server • IPv4 & IPv6 • Includes 115/230V Power Supply • Latest Firmware



Photos show the actual item for sale

This is a used Spectracom 9389 GPS Synchronized NTP time server with LCD front panel displays an upgraded OCXO oscillator for better free-run stability. The listing comprises the receiver and power supply. The firmware is the latest version (v3.6.7) so you can deploy the item straight out of the box. The item ships in plain packaging. Rack ears are included as shown. The photos show the actual item for sale. Screenshots of my test results are provided below.
You can obtain more information from the User Manual
(https://www.prostudioconnection.net/1403/Spectracom_938x_Manual.pdf)
No antenna is included but the supply voltage is 5V so almost any professional grade antenna with 26dB of gain or more should work well. I can provide a recommendation if required. The antenna will require a full view of the sky for the unit to achieve sync and maintain accurate time. The unit has been tested and confirmed to work as it should - see screenshots of the actual item for sale under test below. A few nicks in the paintwork on the top cover have been retouched so that the unit will still look smart if you don't want to rack-mount the unit.
Usually Sells for $2,645 (plus the OCXO Upgrade charge)

Description
Today's network and computer systems require time-sensitive data for such tasks as logging events, records management, network optimization and troubleshooting, and synchronizing operations. Spectracom's NetClock Model 9389 delivers worldwide, splitsecond timing with the highest security, reliability, and ease of management.
Enhanced security features ensure operational integrity and can be enabled or disabled based on your needs. These features include remote login and file transfer capabilities, providing the utmost security using industry standard interfaces.

The simplicity of installation, ease of management, and reliable operation of the 9389 reduces the cost of network administration. It includes full SNMP capability, support for enterprise directory servers to authenticate users, internal and external logging and monitoring of error messages through Syslog, DHCP for installation convenience, and IPv4/IPv6 dual stack for future network modernization.
Model 9389 can track up to twelve GPS satellites simultaneously, providing highly accurate timing by synchronizing to the satellites' atomic clocks. A variety of time codes on multiple ports are included to meet the requirements of numerous systems. Alarm outputs and programmable timer outputs are also provided

Features
Stratum 1 NTP v2, v3, v4 Time Server
Precision GPS time reference (optional IRIG or modem)
Peering and stratum 2 (up to 15) via NTP servers
High bandwidth NTP performance
Synchronizes security systems, computers, network elements, specialty devices, wall clocks
Meets regulatory compliance standards: Sarbanes-Oxley, HIPAA, Gramm-Leach-Bliley, OATS
Supports internal audits including: audit trails, time-stamped records, log fi les, data archiving
Web-based user interface
IPv4/IPv6 dual stack
Supports centralized user authentication (LDAP, RADIUS) and logging (Syslog)
Remote diagnostics, flash upgrades, configuration, and control over secure communication link
Security features: IPSec, SSL, SNMP v3, SSH, SCP, SFTP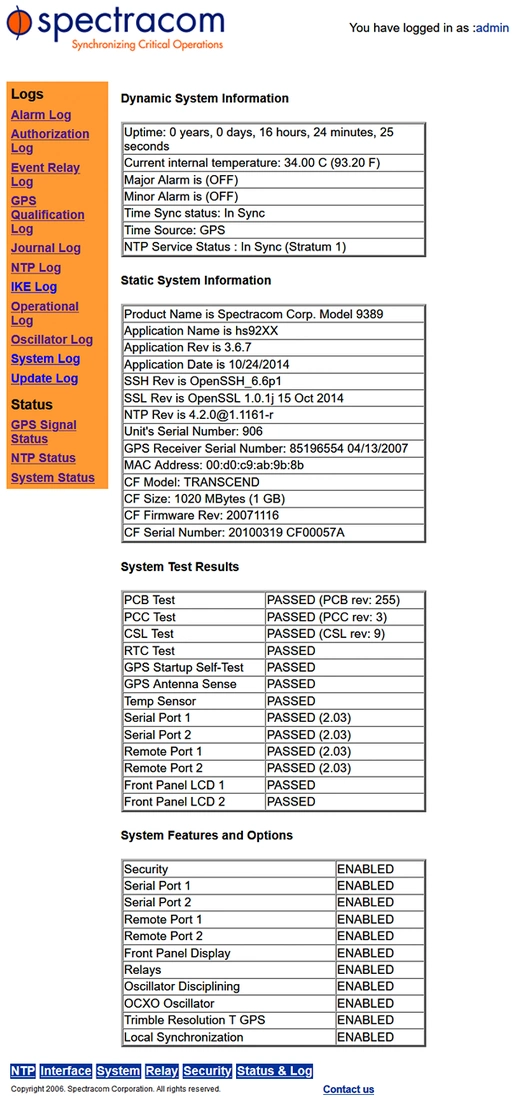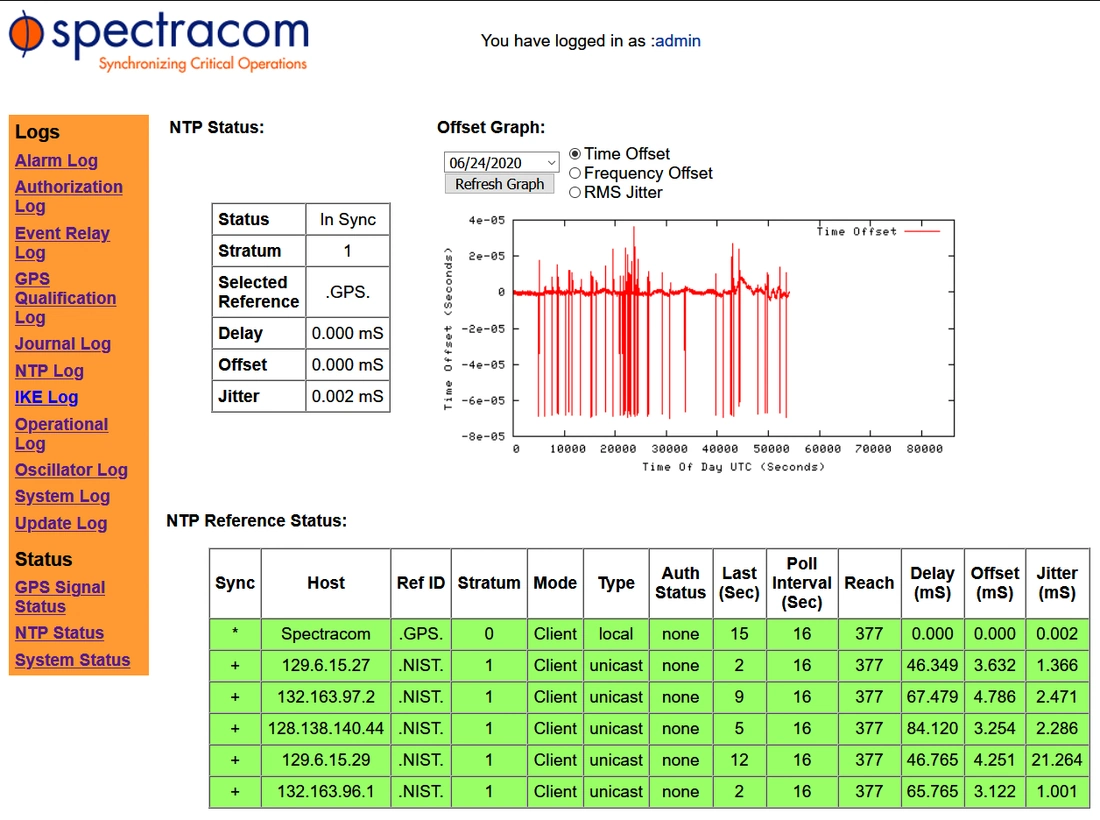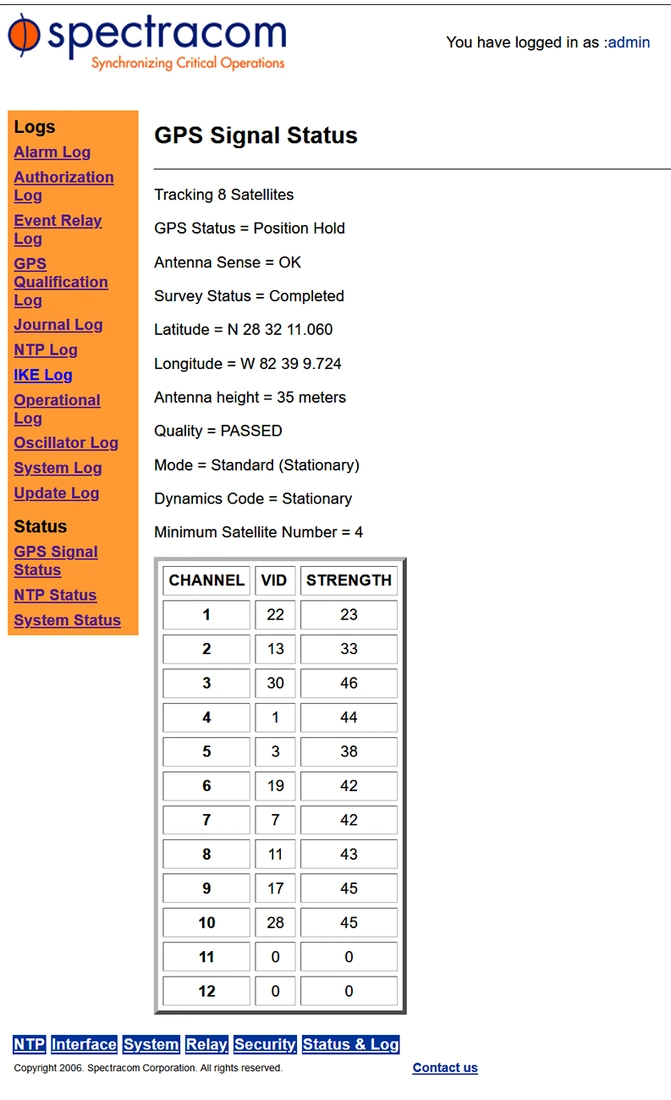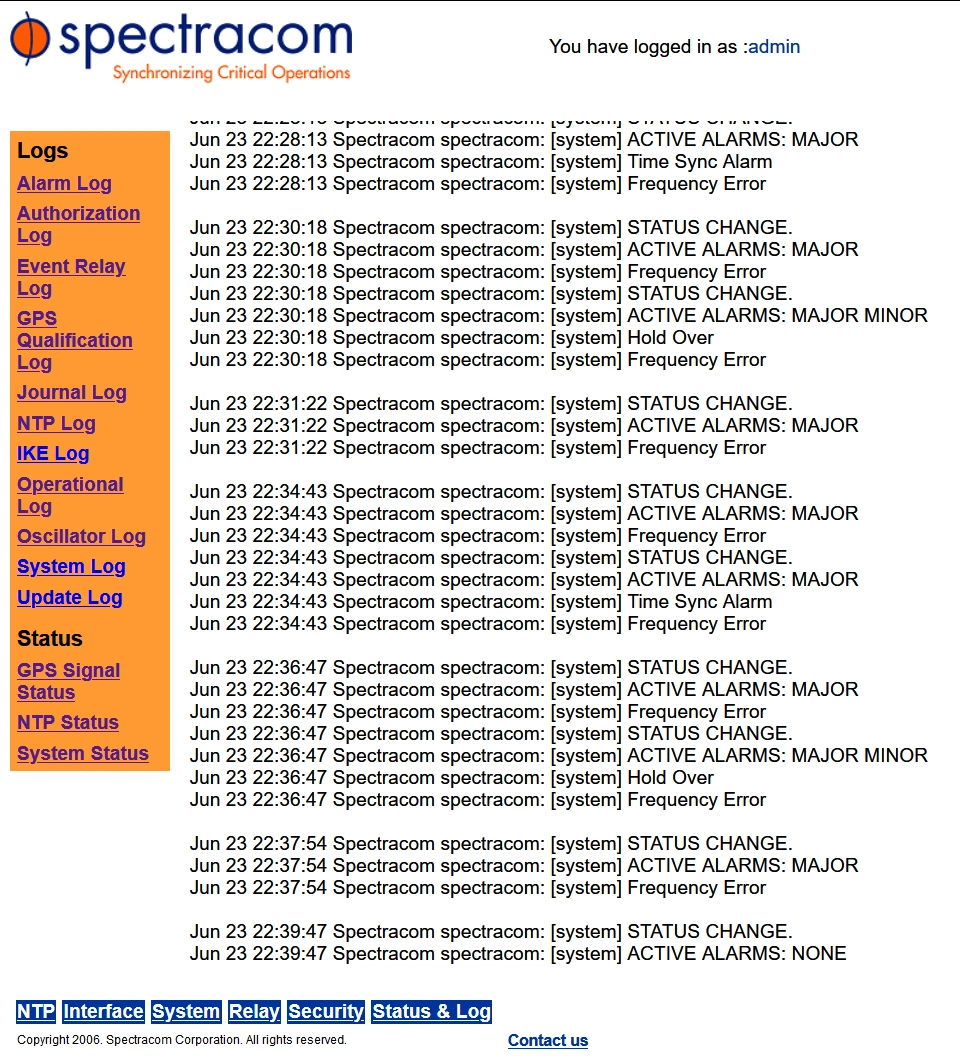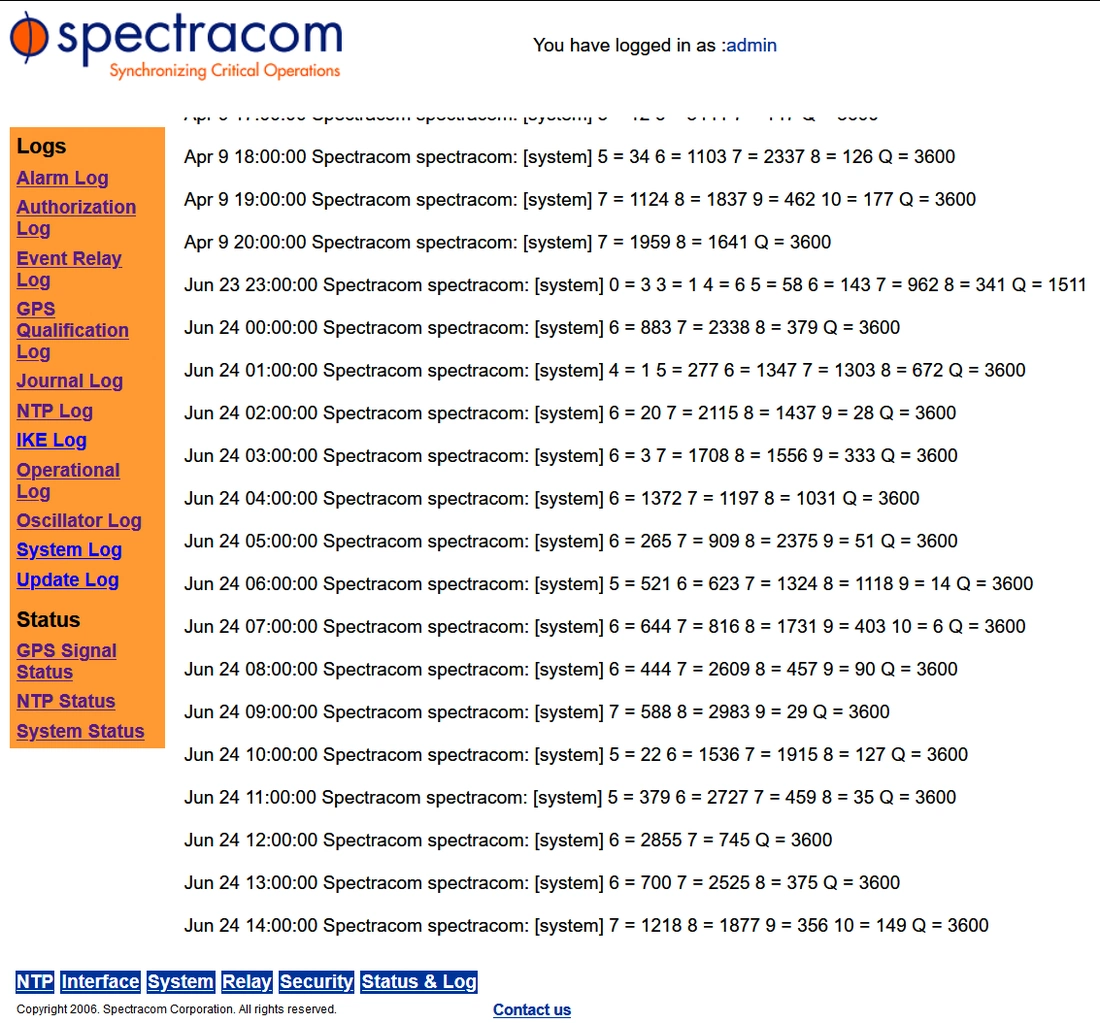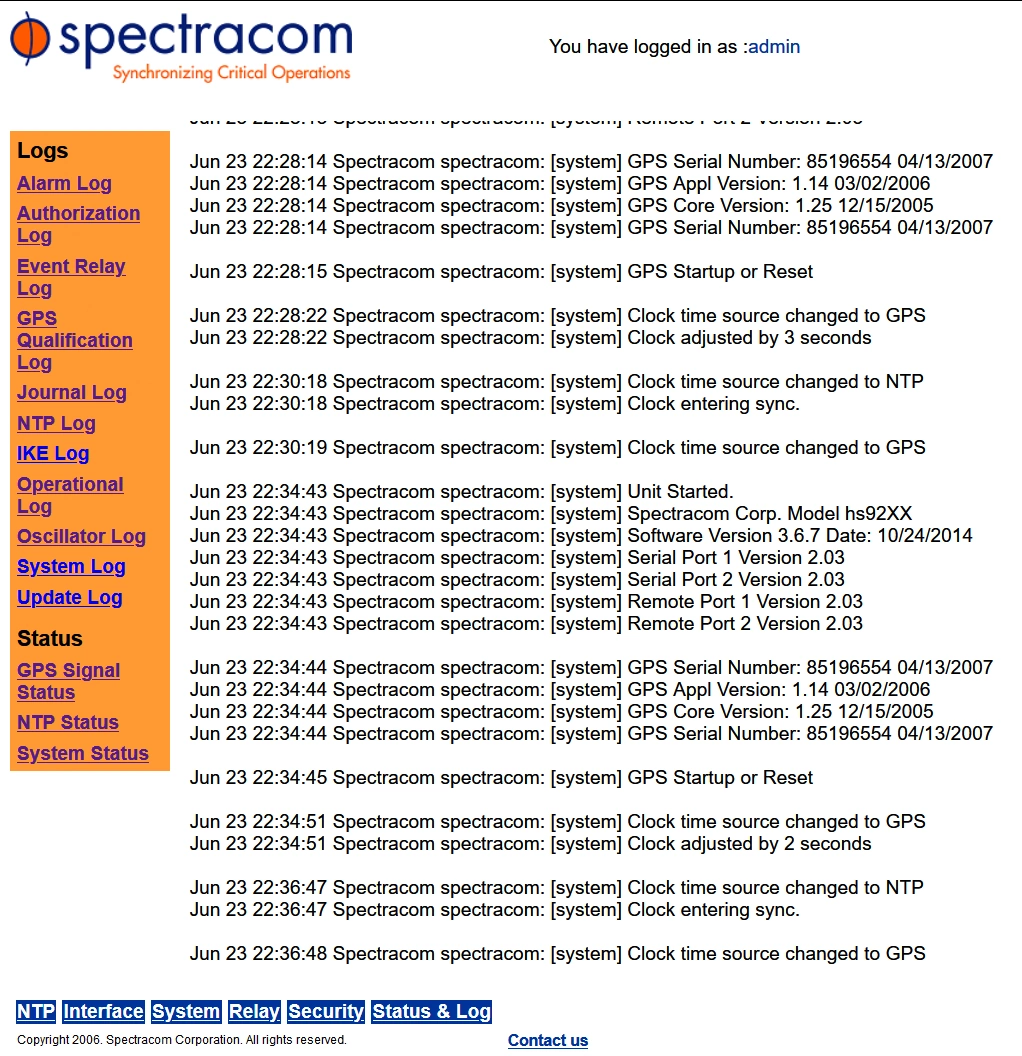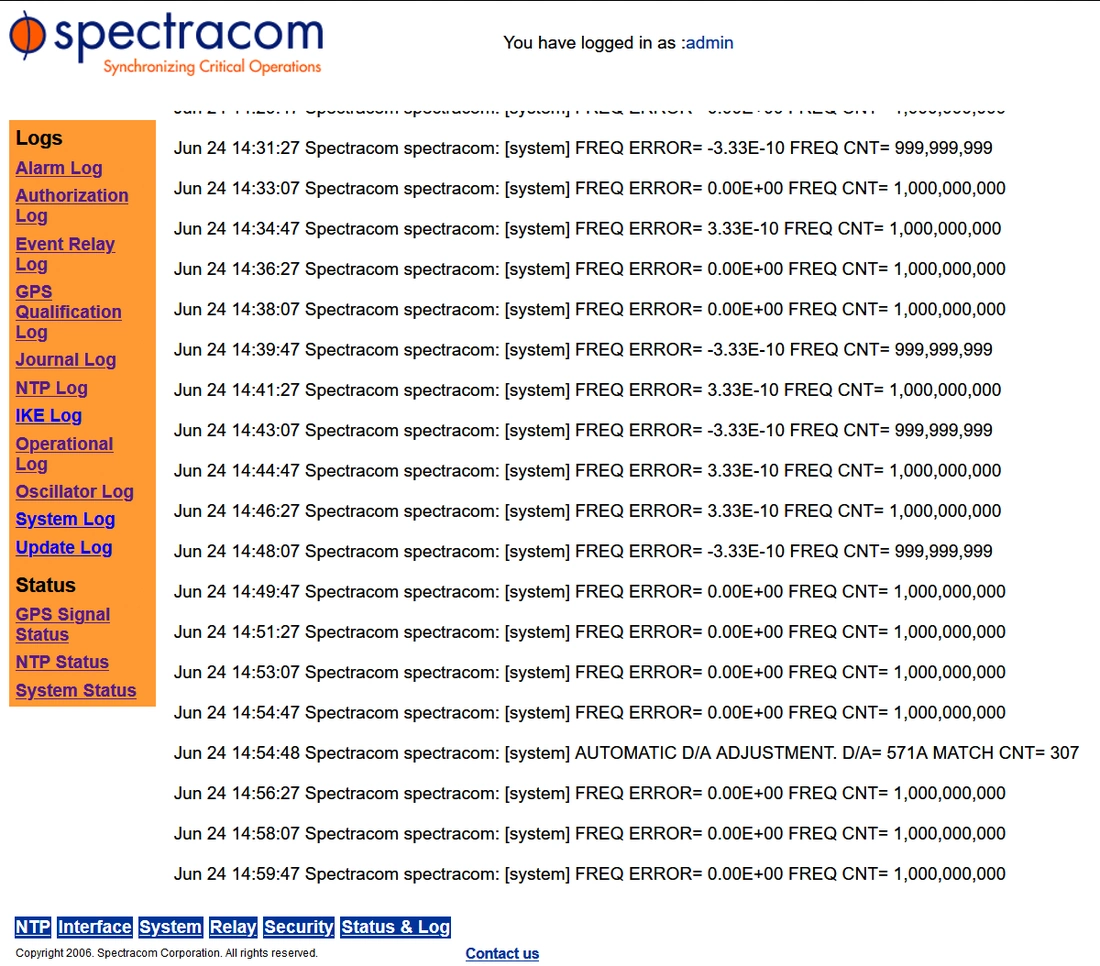 ---
Share this Product
---
More from this collection