Symmetricom SyncServer S250i Rb IRIG-B Rubidium NTP Network Time Server IPv6 [Refurbished]
(
233684309236)

)

Regular price

$879.00

Sale price

$1,288.00

(1 available in stock)

Tested/Guaranteed • Fully Working • Rubidium Oscillator Upgrade • Latest Firmware • Clear Display • IRIG Timecode Input • NTP IPv4/6 Time Server • With Rack Ears

Photos show the actual item for sale

Description
Here's a lightly used SyncServer S250i NTP server that obtains time from the rear panel IRIG-B/10 MHz/1PPS input jack (ie. not via GPS), or other NTP servers may be polled if required. This one has the upgraded Rubidium 10MHz Oscillator installed, the output of which may be accessed via the 10MHz output BNC jack. The unit has been tested to confirm that it works fully - the screenshots below feature the actual item for sale with an IRIG-B (IEEE-1344) timecode signal applied from a GPS receiver (not included). The unit has been reset to the factory logon defaults (admin:symmetricom) ready for your install. The firmware has been updated to the latest version available at the time of listing (v1.36). Listing comprises the items you see in the images only. For the avoidance of doubt, this unit does not have a GPS receiver installed.
Full details may be obtained from the User Manual
(https://www.prostudioconnection.net/1112/SyncServer_S200_S250_S250i_UserGuide.pdf)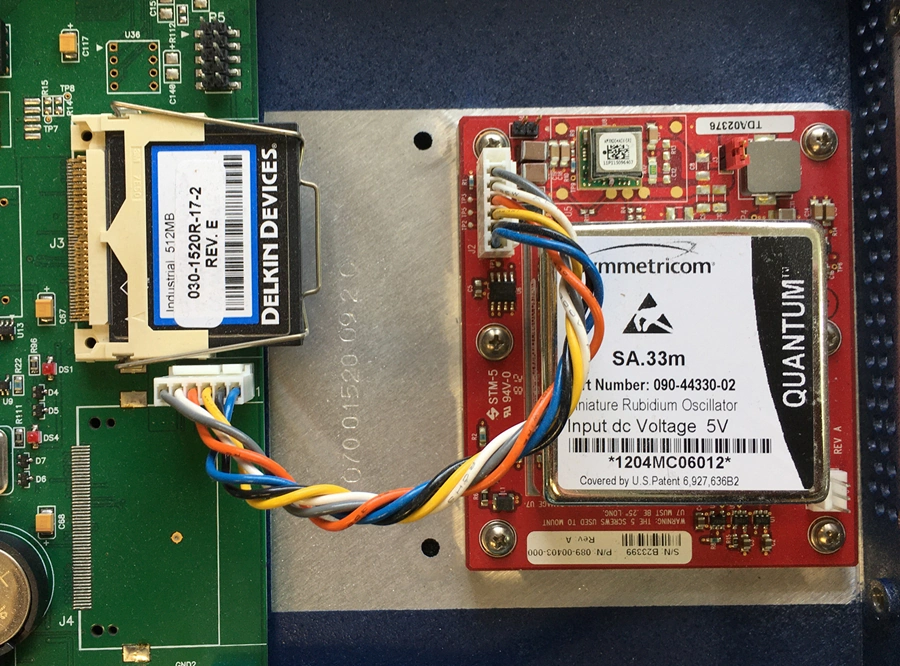 Key Features
Ultra High-Bandwidth NTP Time Server
Three (3) 10Base-T/100Base-TX Ports
Independent Time References: IRIG-B, 1PPS, 10MHz
Versatile Timing Outputs: IRIG-B, IRIG-B (Legacy Truetime), IRIG-B with IEEE 1344 Extension, 1PPS, 10MHz, Sysplex (S250)
Stratum 2 Operation via NTP Servers
MD5 Authentication
Secure Web-Based Management
SSH, SSL, SNMP, Custom MIB, HTTPS, Telnet, and More
IPv6 and IPv4 Compatible
Nanosecond Time Accuracy to UTC

Key Benefits
Synchronize Hundreds of Thousands of Client, Server & Workstation Clocks
Very Reliable and Secure Source of Time for Your Network
Multiple NTP Ports for Easy Network Configuration and Adaptation
Extremely Accurate Time Source for Network Synchronization
Enhanced Network & Security Features
Reference Selection between IRIG-B, 1PPS and 10MHz
Intuitive Web Interface for Easy Control & Maintenance

Software Features
Manageability
Copy a SyncServer configuration to multiple units.
Web-based user interface.
Simple, intuitive, Keypad/Display and Command Line Interface.
Easy set up and configuration.
Security
Encrypted username password.
Lock down the LAN1 network port.
Lock down HTTPD.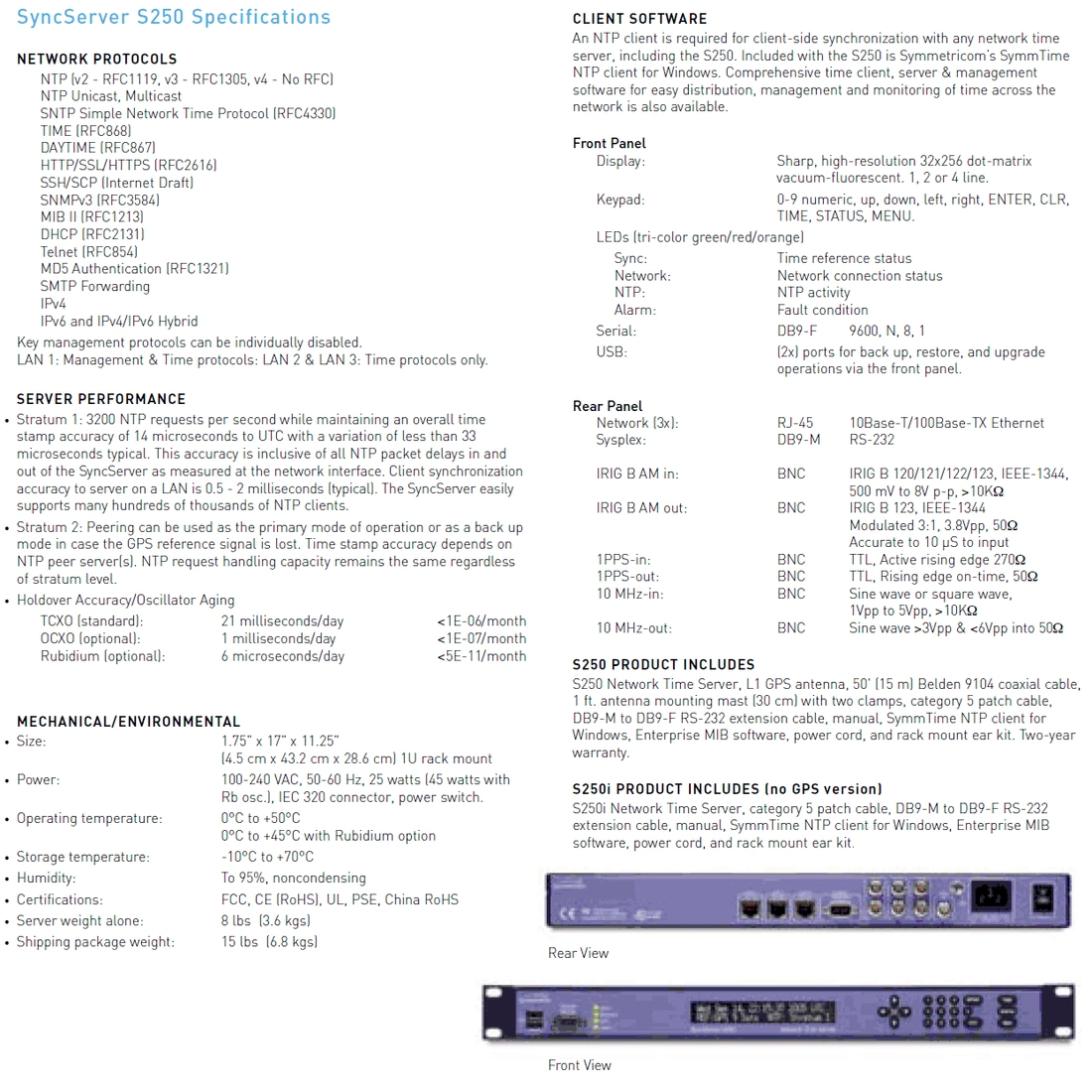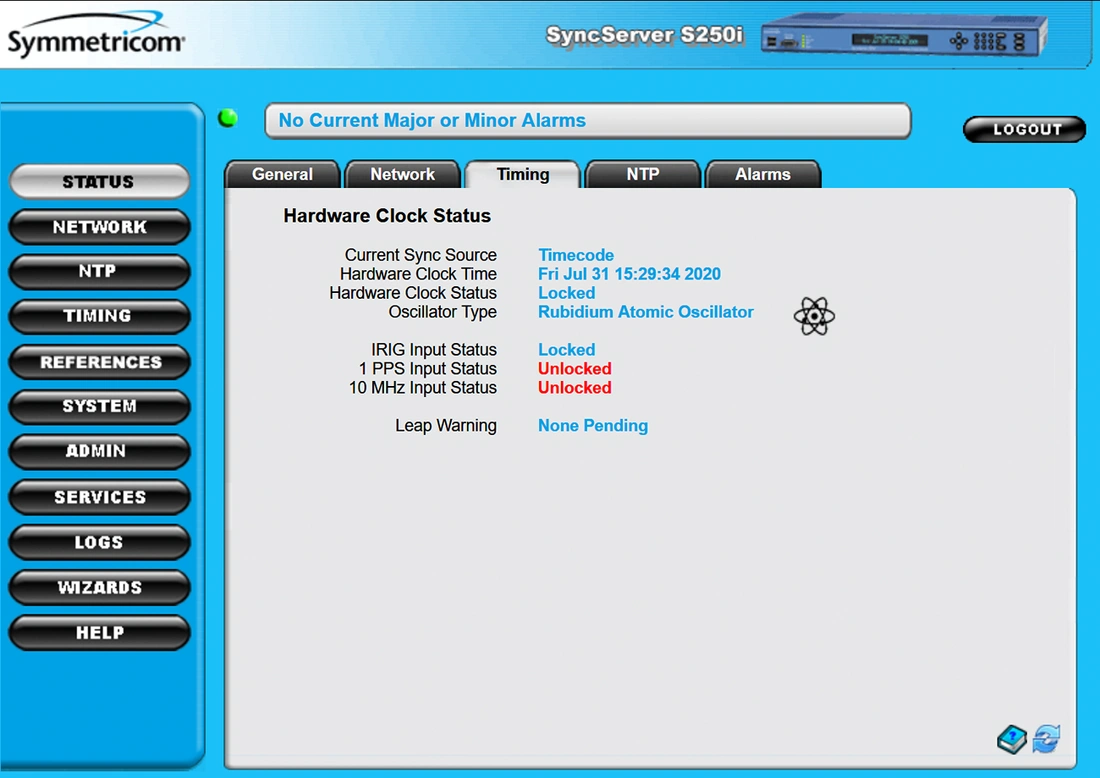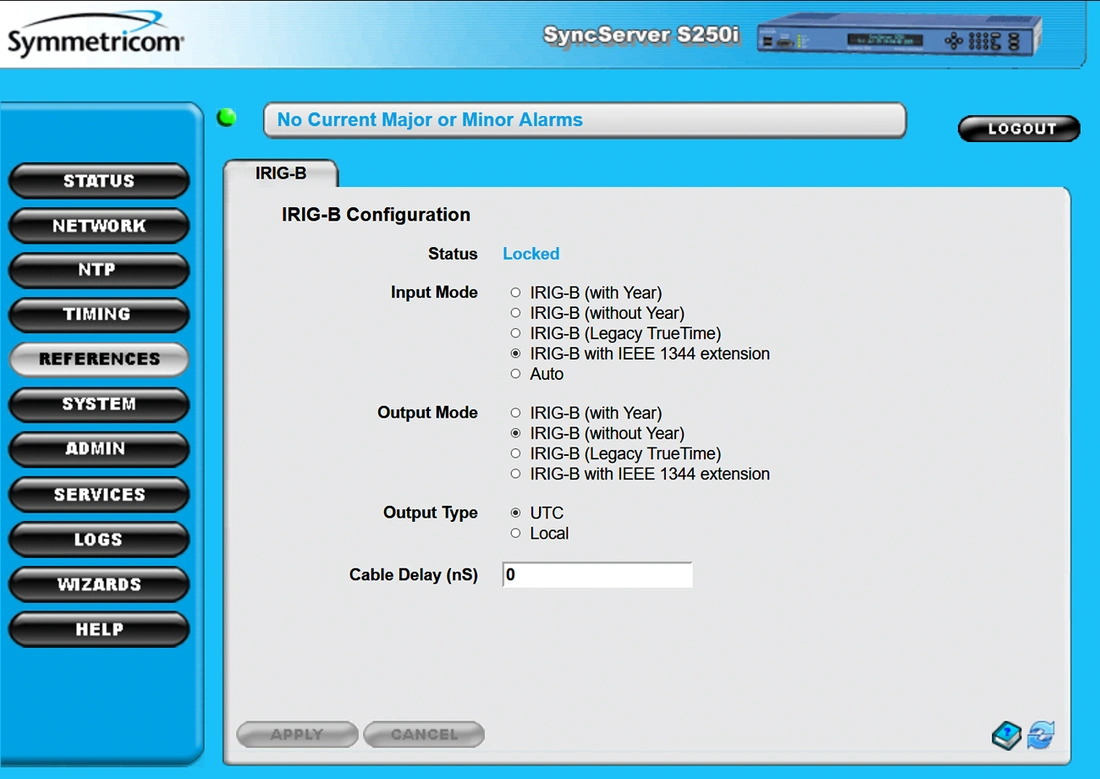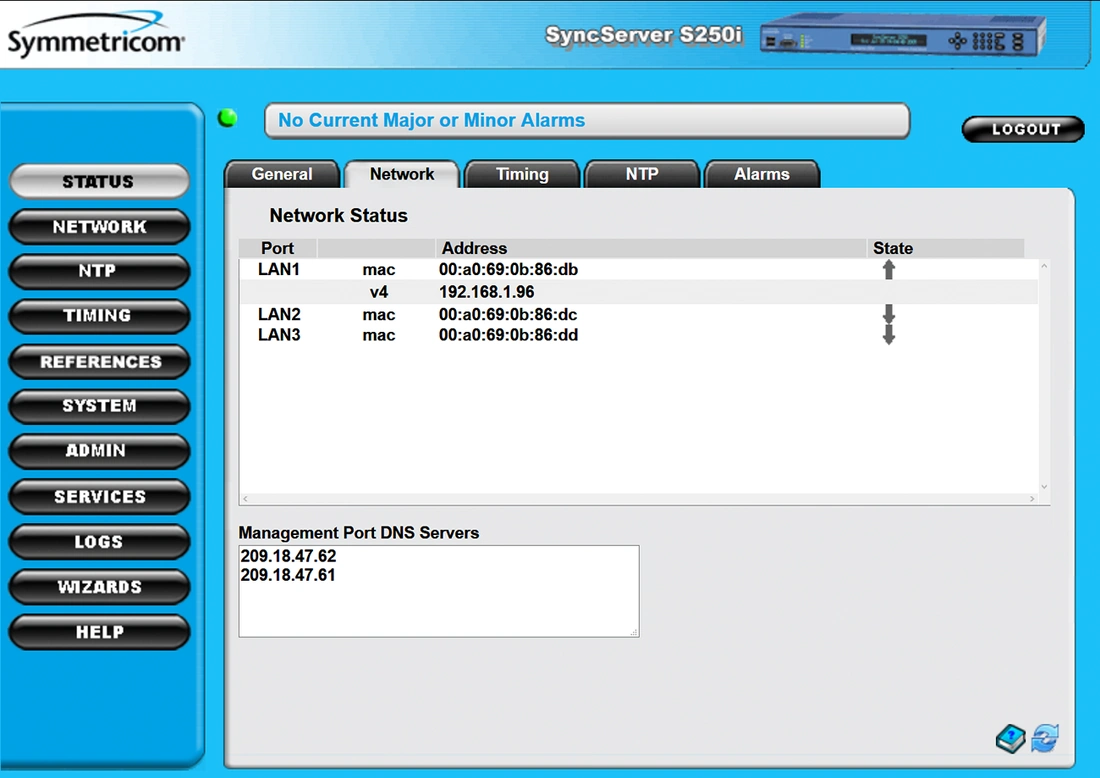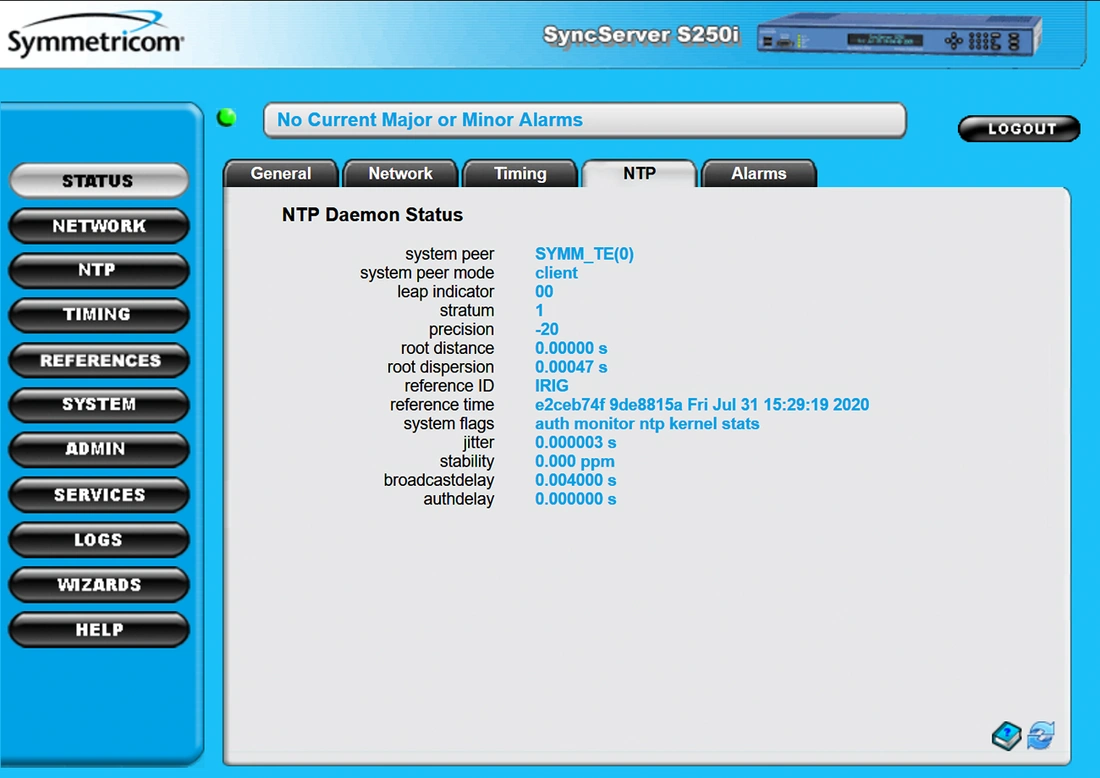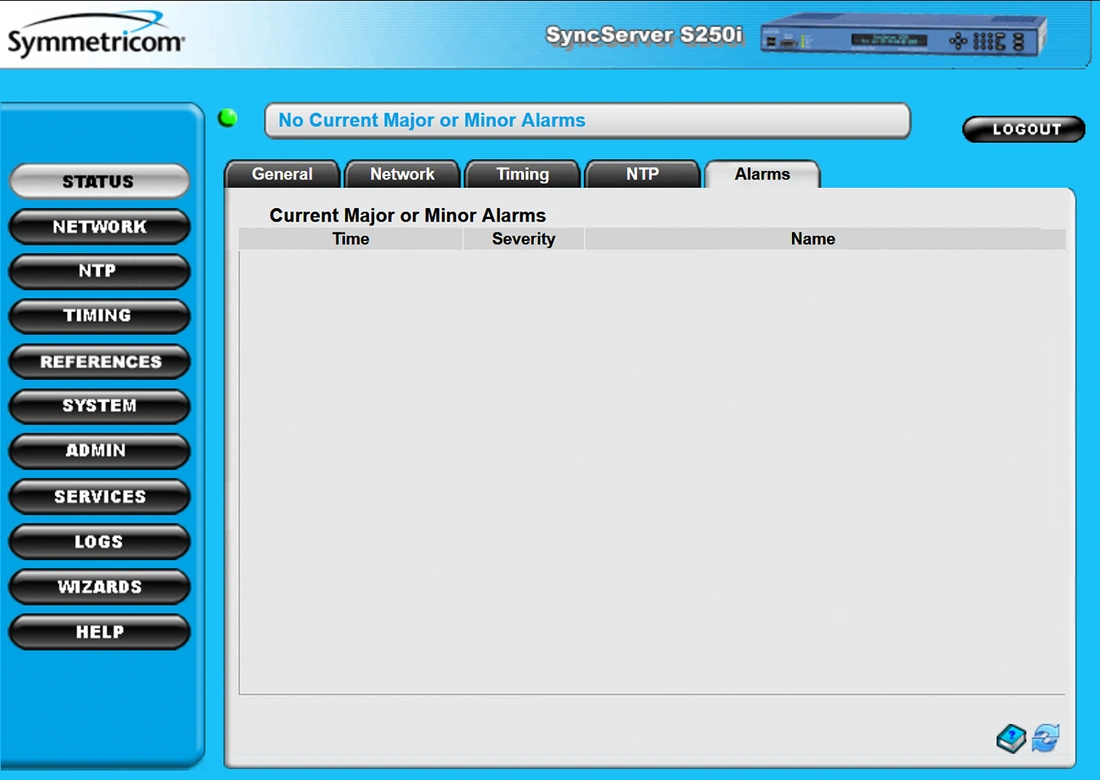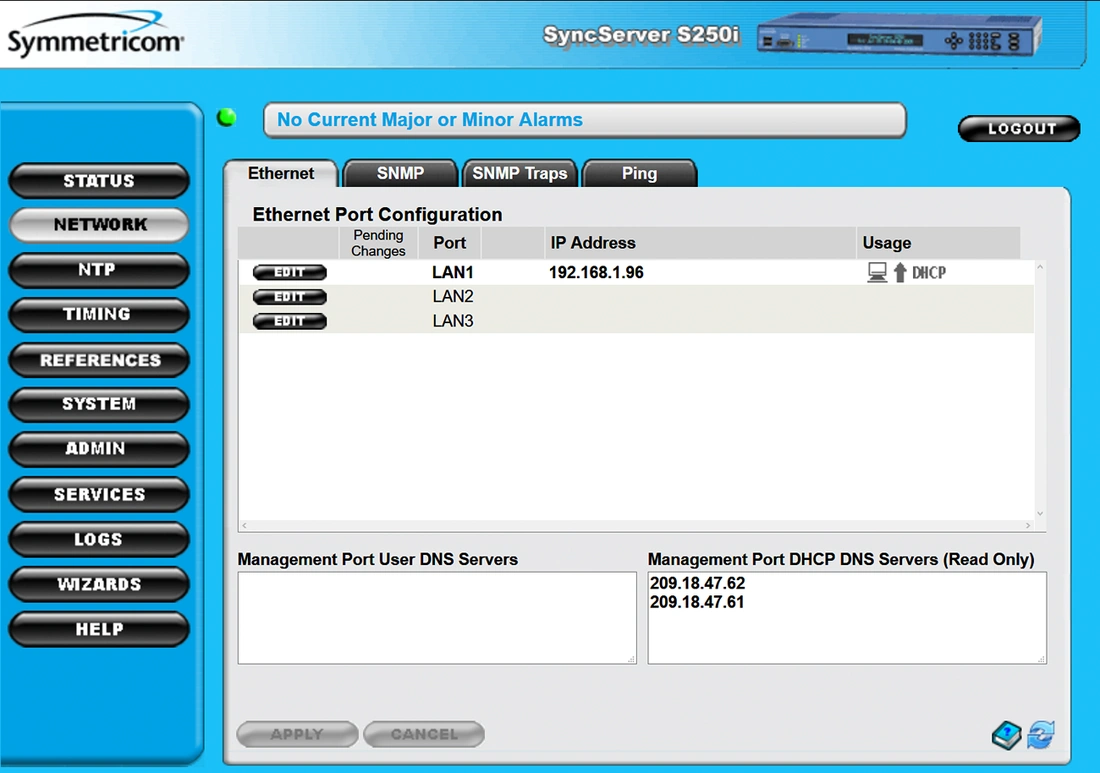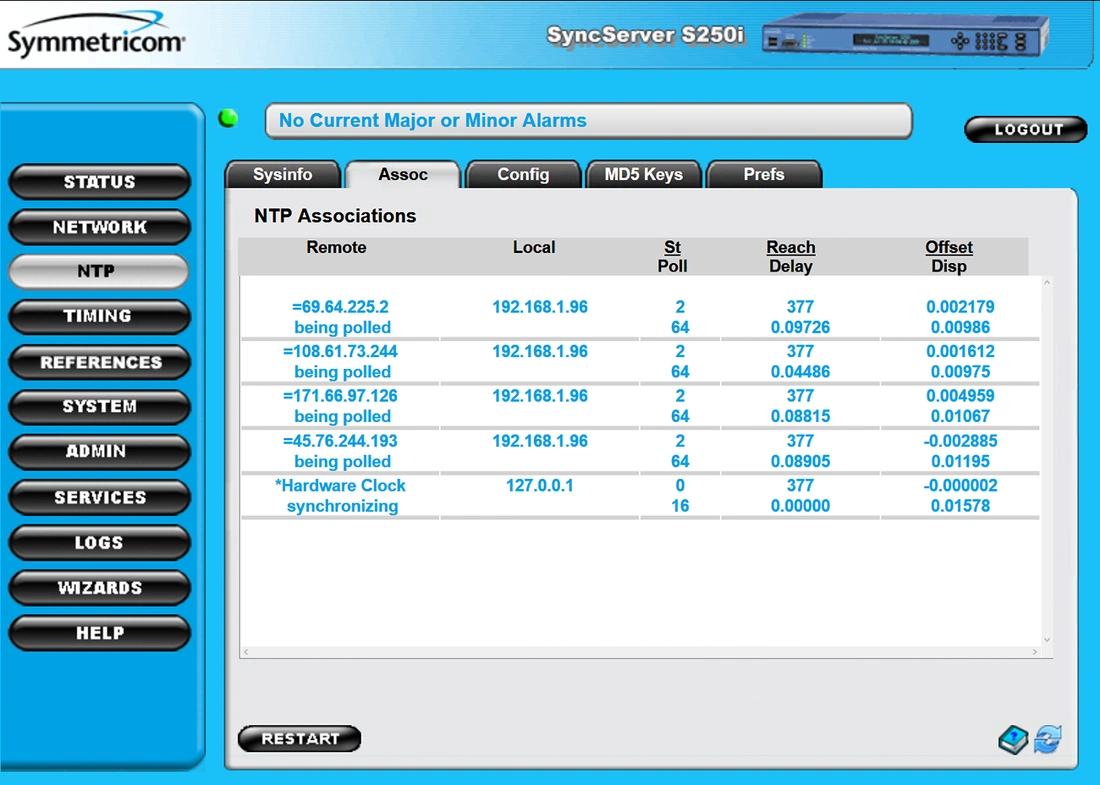 ---
Share this Product
---
More from this collection