Symmetricom TrueTime DOWNCONVERTER XL-AK GPS Disciplined TCXO Oscillator 10Mhz [Used]
(
283502638226)

)

Regular price

$419.00

Sale price

$727.00

(1 available in stock)

Downconverter Version • TCXO Oscillator • 10MHz GPSDO • 5 Expansion Ports • Antenna & Rack Ears Included • 1PPS • IRIG-B

Photos show the actual item for sale

A lightly used XL-AK GPS Disciplined Clock/Frequency/Pulse Generator. It has the TCXO oscillator installed. This is the Downconverter version of the XL-AK. It therefore requires the matching downconverting type antenna to function. A regular GPS antenna will not work. This may therefore be a good replacement or backup to a similar unit (as matching downconverting antennae are very hard to find now).
The photos show the actual item for sale. This unit has the additional 5 pulse/frequency output jacks installed. The output on each jack can be selected by means of an internal jumper from a wide range of possibilities and you are not limited to IRIG-B. The internal Lithium battery for maintaining settings has just been replaced with a fresh cell - so it should be good for a number of years now. Full product details may be found in the User Manual here (https://www.prostudioconnection.net/1311/XL-AK_Manual.pdf) . For accurate time/frequency generation the antenna will need a clear view of the sky. The LCD display does have a backlight.

Description
The rack-mount XL-AK GPS receiver provides ultra-precise time and frequency. This configurable instrument provides timing outputs to within 40 nanoseconds rms of UTC/USNO and frequency outputs accurate to less than 1x10-12, even when tracking satellites with Selective Availability (SA) implemented. User-configurable outputs provide significant flexibility in configuring the XL-AK as a central source for IRIG time codes or output pulses.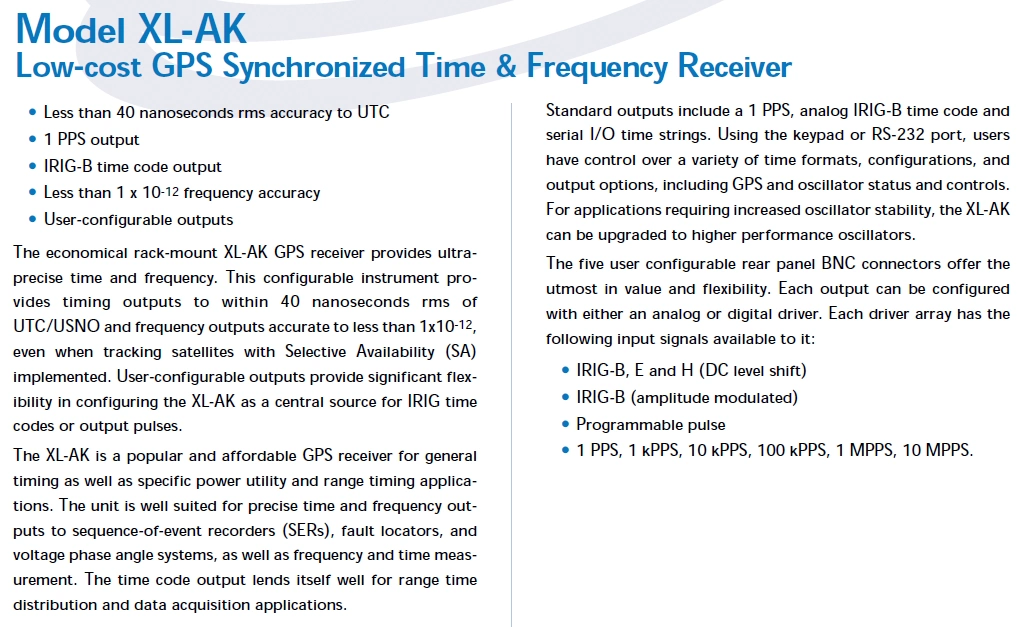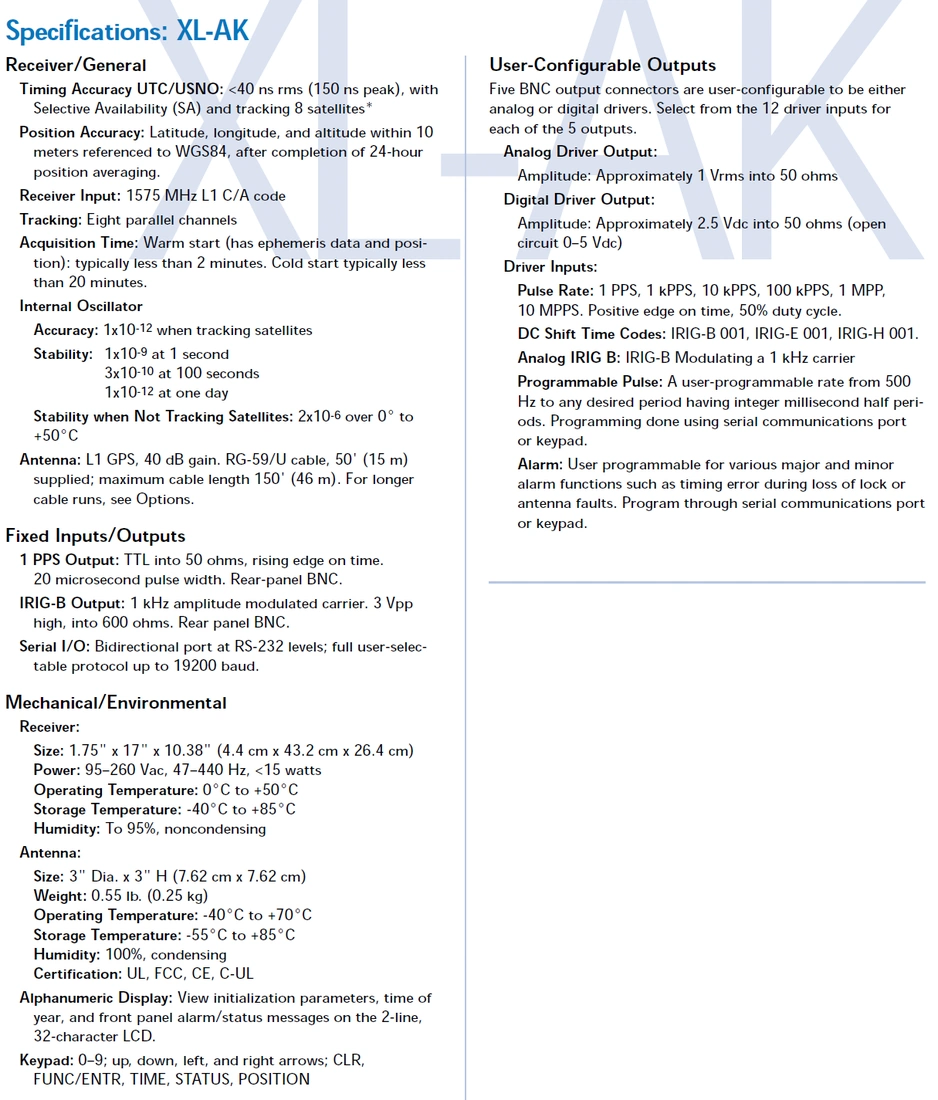 ---
Share this Product
---
More from this collection