Symmetricom TrueTime SyncServer GPS Antenna 100' Cable 5V-12V 142-614-100 AT575
(
284773161077)

)

Regular price

$341.00

Sale price

$500.00

(4 available in stock)

Brand New • 100 Foot Downlead Version • 5V-12V Power • TrueTime Branded • 40dB • 100' Downlead • Mounting Clips • Part Number 142-614-100/142-614R-100/WLSY142-614R-100-1/AT575-142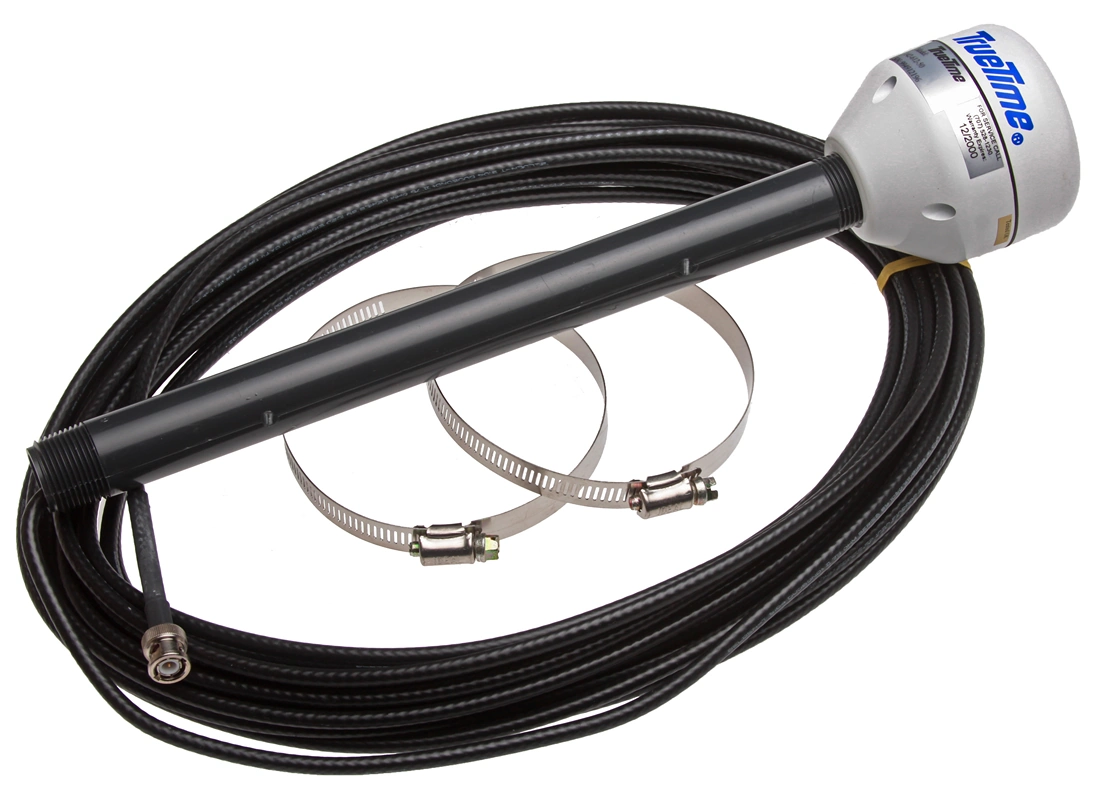 An unused GPS Antenna capable of working at either 5V or 12V.  This version of the antenna comes with a 100 foot down-lead (vs. the regular 50 foot length).  Part number is 142-614-100, 142-614R-100 or WLSY142-614R-100-1. They are functionally identical.  The photos show the 50 foot version.  The one you wil receive is identical apart from the longer cable.

Description
If you have one of the Symmetricom professional GPS Master Clocks, you'll probably know that the antenna supply voltage is (unusually) 12 Volts and that if you connect to your receiver a generic GPS antenna such as those most commonly offered you'll fry the antenna as almost all other antennae expect only 5 Volts of power.
Here's your chance to pick up a new antenna that is specifically matched to the needs of the Symmetricom time servers. This antenna will also work with receivers supplying 5V.
The antenna is new in the manufacturer's sealed poly bag and the two mounting clips are included as shown.
The general specifications for the 142-614-100 antenna are:
Gain 40dB
Size: 2.625 in diameter x 1.5 in (6.67 cm dia x 3.81 cm)
Weight: 0.55 lb. (0.250 kg) (including mounting mast)
Operating Temperature: –40°C to +70°C (–40°F to +158°F)
Storage Temperature: –55° to +85° C (–67°F to +185°F)
Humidity: 100%25 condensing
Power: 25 mA @ 5V-12V (supplied by card)
Cable length - approx 100 feet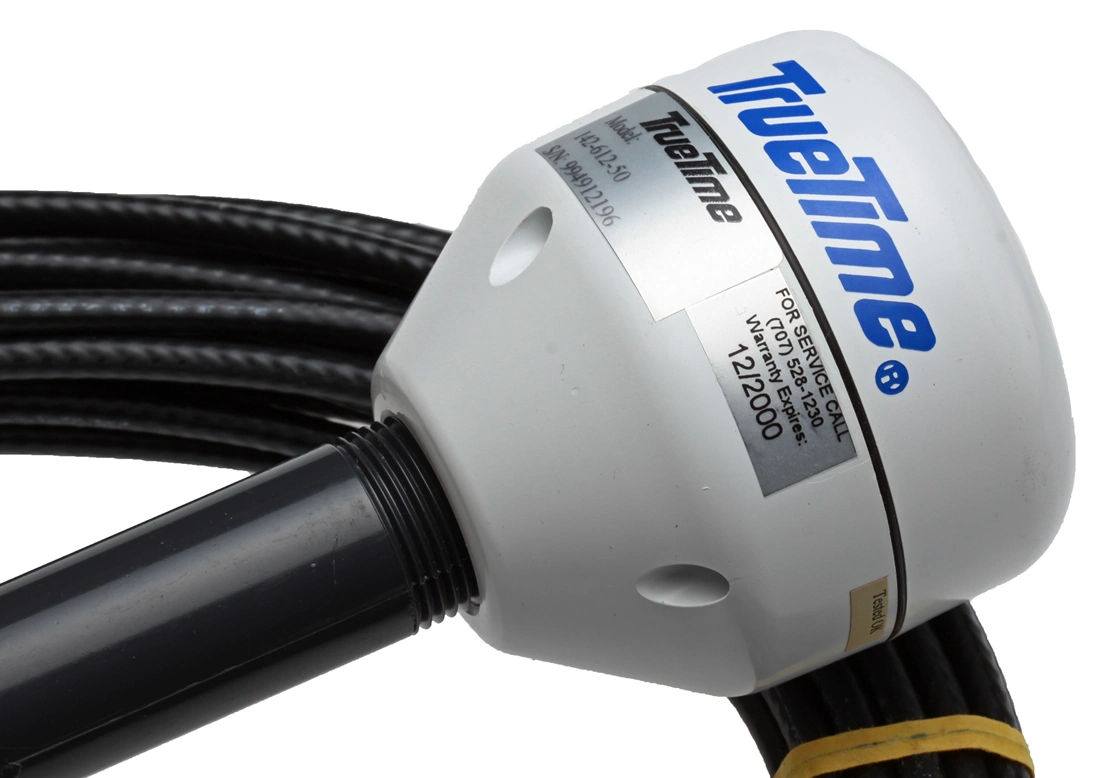 The cable specifications for the 142-614 antenna are:
Type: RG-59
Length: 50 feet (15.24 meters)
Weight: 1.2 lb. (0.545 kg)
Humidity: All weather, outdoors
Connectors: BNC male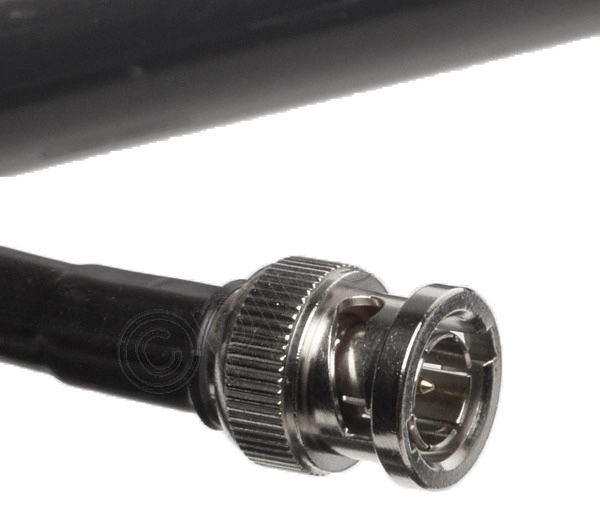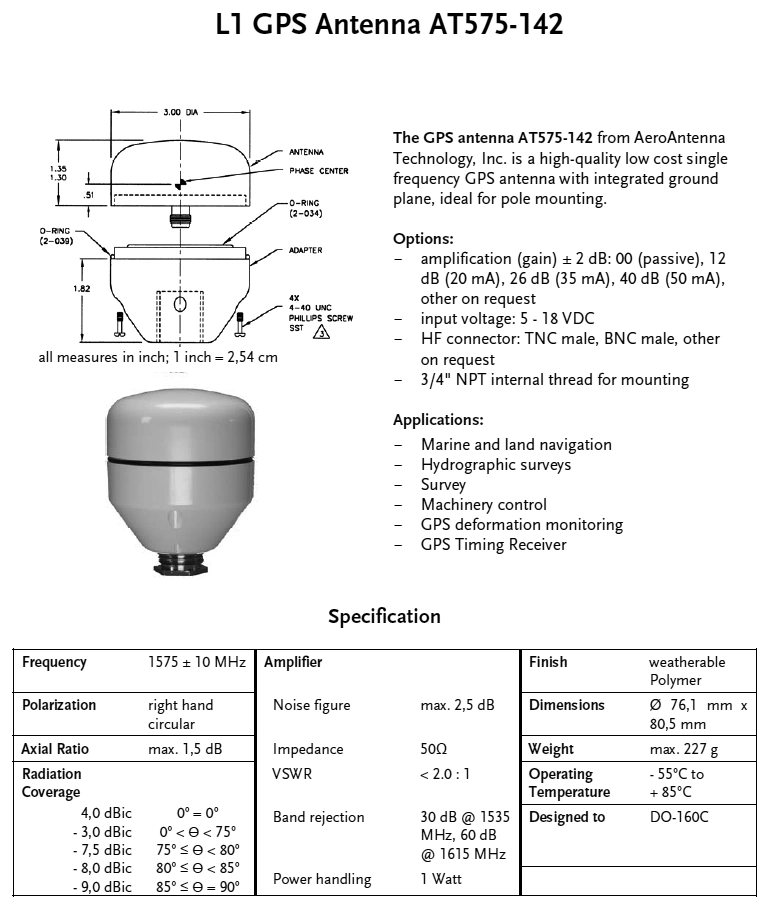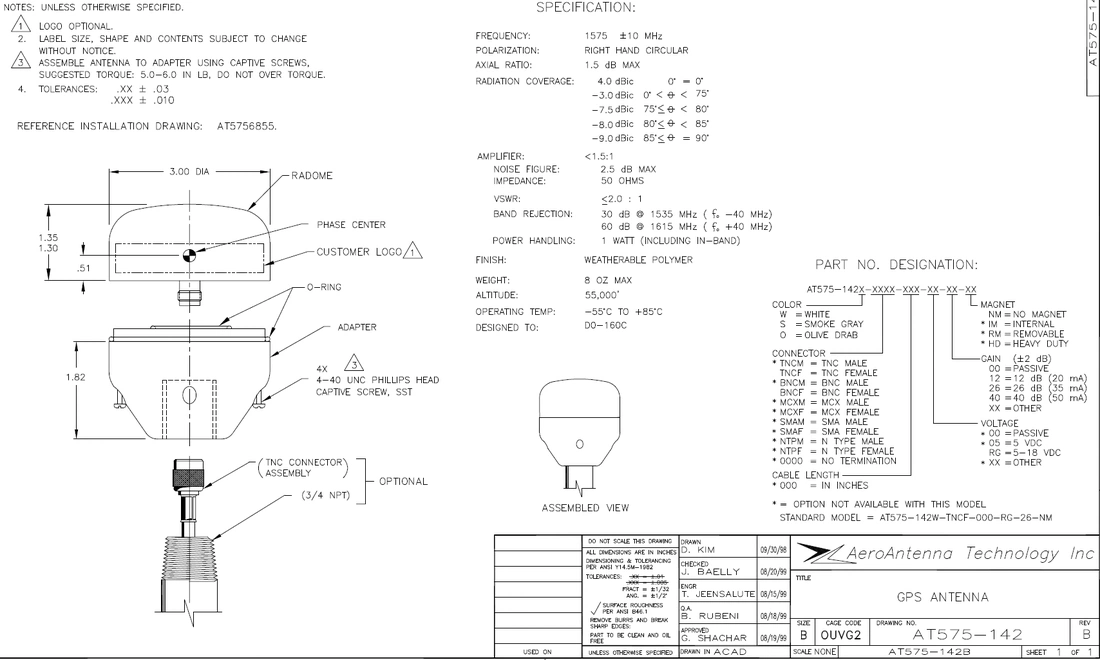 ---
Share this Product
---
More from this collection