Symmetricom TSC 4095B IRIG-B Serial Timecode 1x15 Distribution Amp Microsemi NEW
(
283939666530)

)

Regular price

$549.00

Sale price

$804.00

(1 available in stock)

Brand New and Unused • TSC 4059B • Symmetricom Branded • 15 Way Timecode Distribution Amplifier • IRIG-A IRIG-B IRIG-E Compatible • New Old Stock • Plain Packaging

Photos show the actual item for sale

An unused, mint condition 15 way timecode signal splitter/distribution amplifier. Item ships in plain packaging. No printed manual is included.  The photos show the actual item for sale.
Description - TSC 4059B Low Frequency Distribution Amplifier for IRIG A/B or G Timecode
One-input, fifteen-output low frequency amplifier ideal for distributing IRIG A/B or G time code amplifier
The 4059B provides fifteen isolated outputs (> 70 dB) from a single input for distributing timecode signals
The 4059B is a Low Frequency amplifier housed in a compact 1U, 19 inch rack mount chassis.
Remote Monitoring - An Ethernet port on the rear panel provides the capability to remotely monitor the status of the input and all output signals.
Signal Failure Alarm - Any failure in the unit will immediately provide an alarm to the Ethernet port.
LED Signal Status - The front panel provides green LED status for the input and green/red for all output signals, as well as indicating an input of 1 kHz, 10 kHz, or other. A green LED on the front panel also provides power status.

Key Features
Low Phase Noise
High Channel Isolation
15 Isolated Outputs (>70 dB)
Yields 225 Outputs at 2nd Level
LED Status Indicators for All Inputs Outputs
Status Information via Ethernet
Settable Gain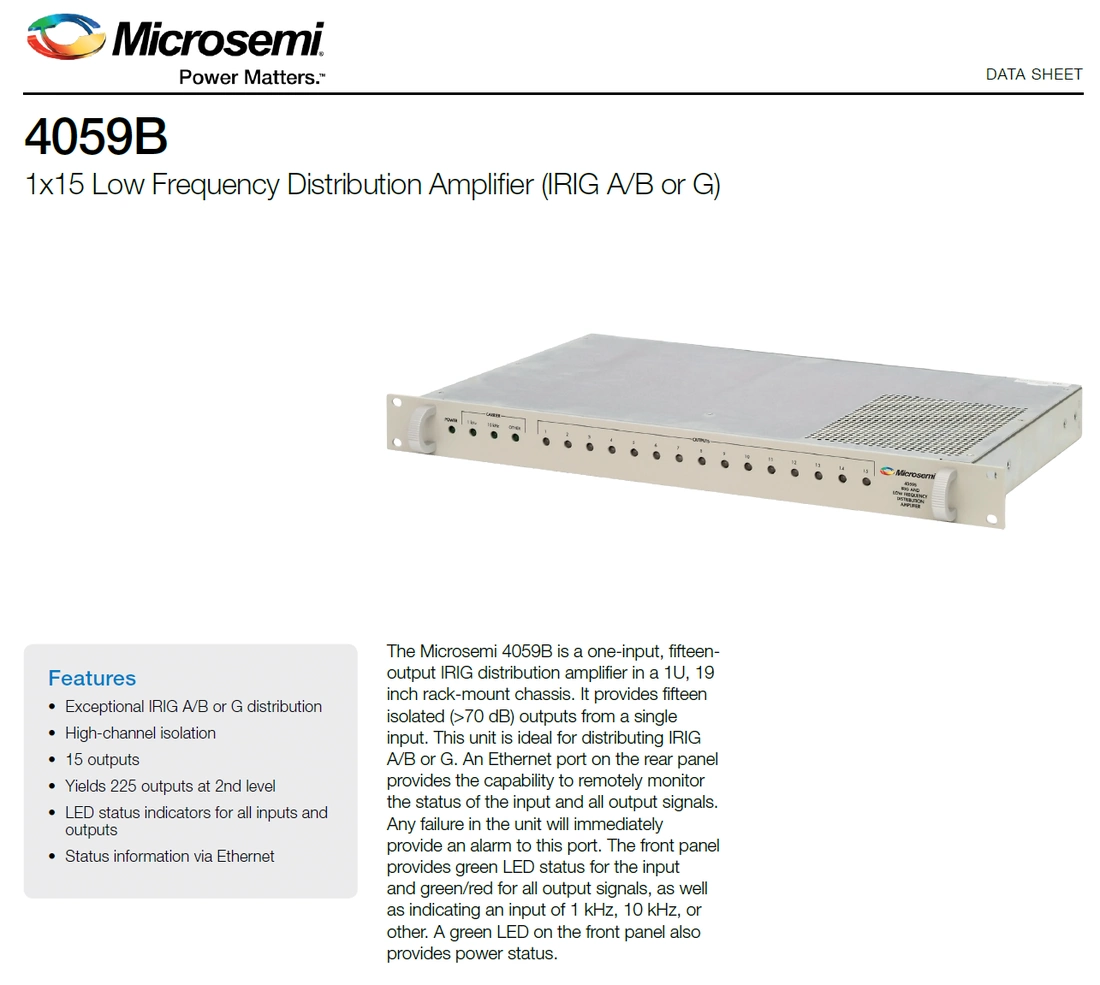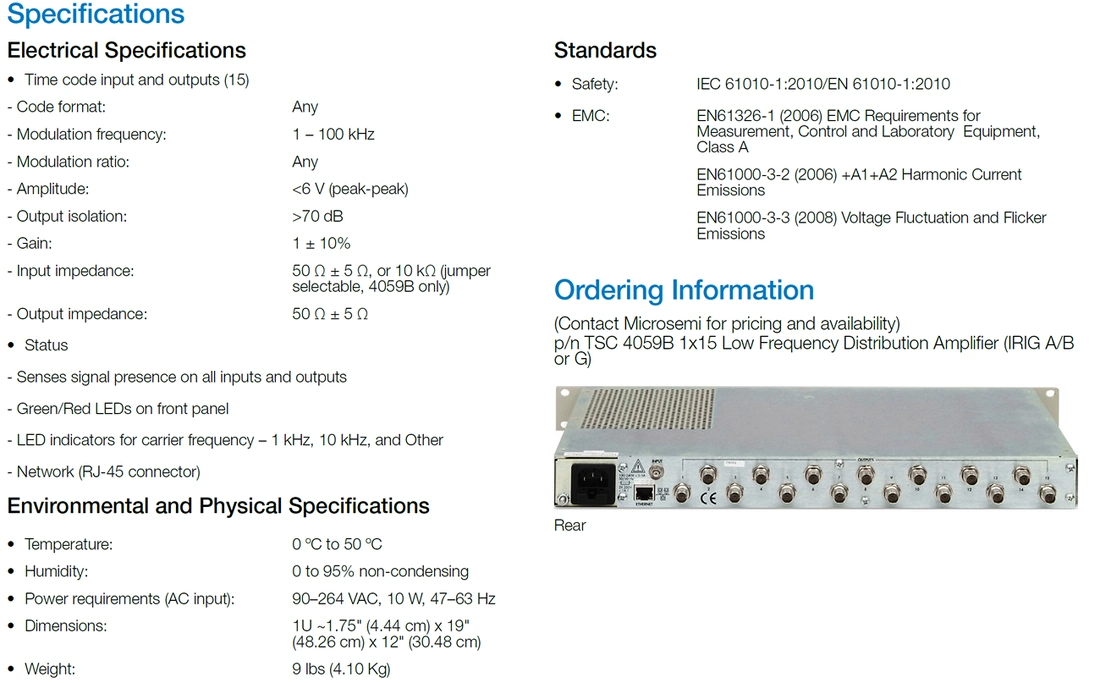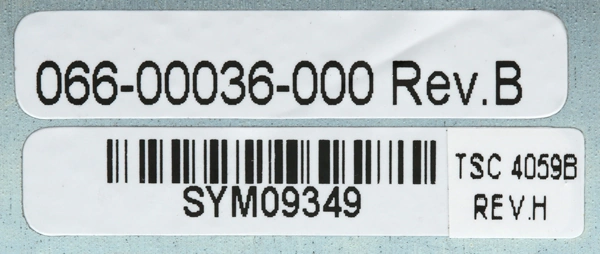 ---
Share this Product
---
More from this collection