Symmetricom XLi IRIG OCXO 10MHz Oscillator NTP Time Server w/ PPO TIET Freq Meas
(
363585963742)

)

Regular price

$809.00

Sale price

$1,185.00

(1 available in stock)

Tested/Guaranteed • OCXO Option • Part Number 1510-602 • NTP Server • PPO • TI/ET • Frequency Measurement • 10 MHz Oscillator • 1PPS • IRIG-B



Photos show the actual item for sale

Here's a new/open box, near mint cosmetic condition Symmetricom XLi Time/Frequency unit.  The factory accessory/cable package is included as shown.  No printed manual is included but a copy may be downloaded from the link below.  The unit has been tested and confirmed to operate as it should. The photos show the actual item for sale. This unit does not have an internal GPS receiver installed. In the images the time is being supplied from an external clock via an IRIG-B 1344 source into J1. The internal 10MHz oscillator is the upgraded OCXO type for greater free-running stability. The firmware is the latest version posted on the Symmetricom website (v2.4), and this supports reporting and configuration via a web interface. The unit does have all the optional software based functions activated: NTP server, Time Interval/Event Timer (TIET), Frequency Measurement, Programmable Pulse Output. Rack ears are provided as shown.
Full details may be obtained from the User Manual
https://www.prostudioconnection.net/1606/Symmetricom_XLi_Manual.pdf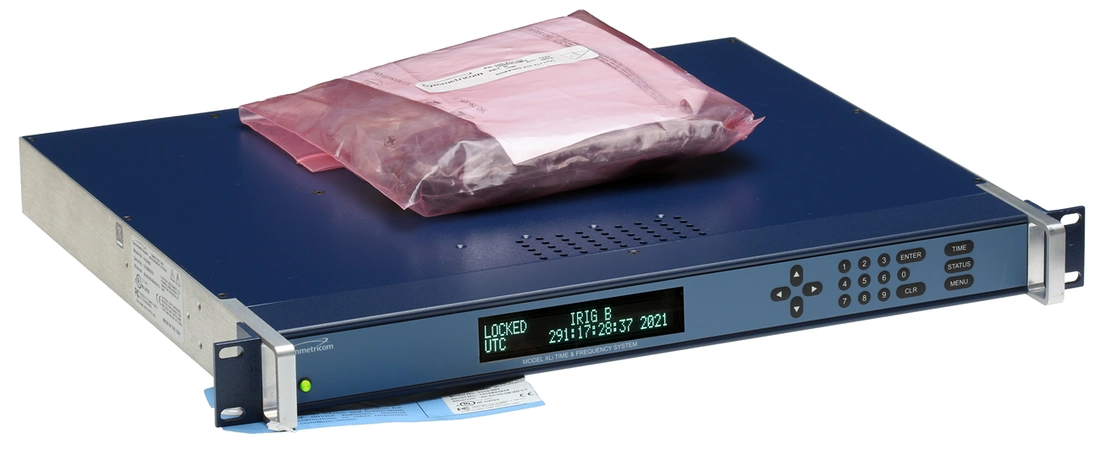 Key Features
Better Than 1x10-12 Frequency Accuracy
Supports Primary and Secondary Reference Inputs (GPS [not included], Time Code, 1PPS)
Configurable as Dual Redundant GPS Receiver in One Chassis [second GPS option not included]
Standard 10/100 Base-T Network Port
Intuitive Web Based Management
HTML, Telnet, SNMP with MIB Standard
Vacuum Fluorescent Display and Keypad
Completely Modular with Plug-and Play Capability
Numerous Field-Upgradeable, Plug-in Option Cards Available
Time code reader/generator (IRIG A,B; NASA 36) AM and DC
Auxiliary Reference Input Supports Lock to External Cesium to Enhance Holdover
Standard Outputs: 1PPS, Selectable Pulse Rates and Alarm
Flash Memory for Remote Software Upgrades

Description
One of the great design benefits of the XLi is that, because of its variety of option cards, a company can customize it to fit to their specific application needs. Whether your application demands redundancy in power supplies, GPS, or any other function, all it takes is the proper configuration of cards.
XLi Option Cards The wide range of XLi option cards make it easy to tailor your system to support nearly every possible output/input needed for time and frequency applications, by combining option modules, oscillator upgrades, and two GPS receivers per unit. Plug-and-play cards and built-in XLi option card recognition software lets you swap out modules without modifying your operating system.

Plug and Play Configuration Configuration recognition software automatically detects the unit's setup, without modifications to the operating system, providing "plug-and-play" configuration capability for current and future application needs.
Freedom to Configure Modularity delivers the freedom to configure the XLi as a GPS timing receiver [GPS option not included], or a time code unit (TCU).

Seamless Integration The XLi seamlessly integrates into a network centric environment. The 10/100 Base-T interface is standard. Remote management is facilitated with the intuitive HTML web based interface as well as SNMP with an enterprise MIB. Command line interface is also supported via Telnet or the RS-232/422 serial port. The XLi can function as a Stratum 1 NTP server with addition of the NTS option.
Wide Range The standard XLi provides a wide range of time and frequency inputs and outputs such as: 1PPS output; time code input/output (IRIG A, B; NASA36) in both modulated (AM) and demodulated (DCLS) formats; programmable pulse rates; open collector alarm; front panel keypad and display; and more.

Modular Architecture for Easy Extensions The modular XLi architecture allows easy extension of the software and hardware in the field. Software updates are remotely administered. Existing and future hardware option modules can be added as needed by the user. The GPS timing interface is also modular which facilitates future upgrade to alternate Global Navigation Satellite Systems (GNSS), such as Galileo, when available.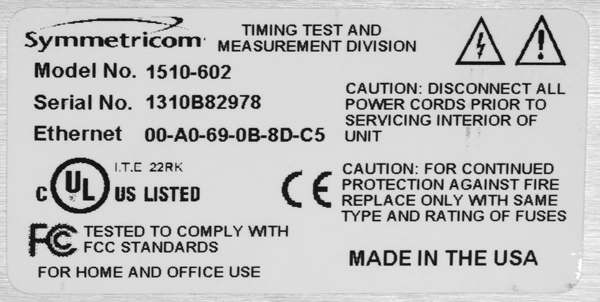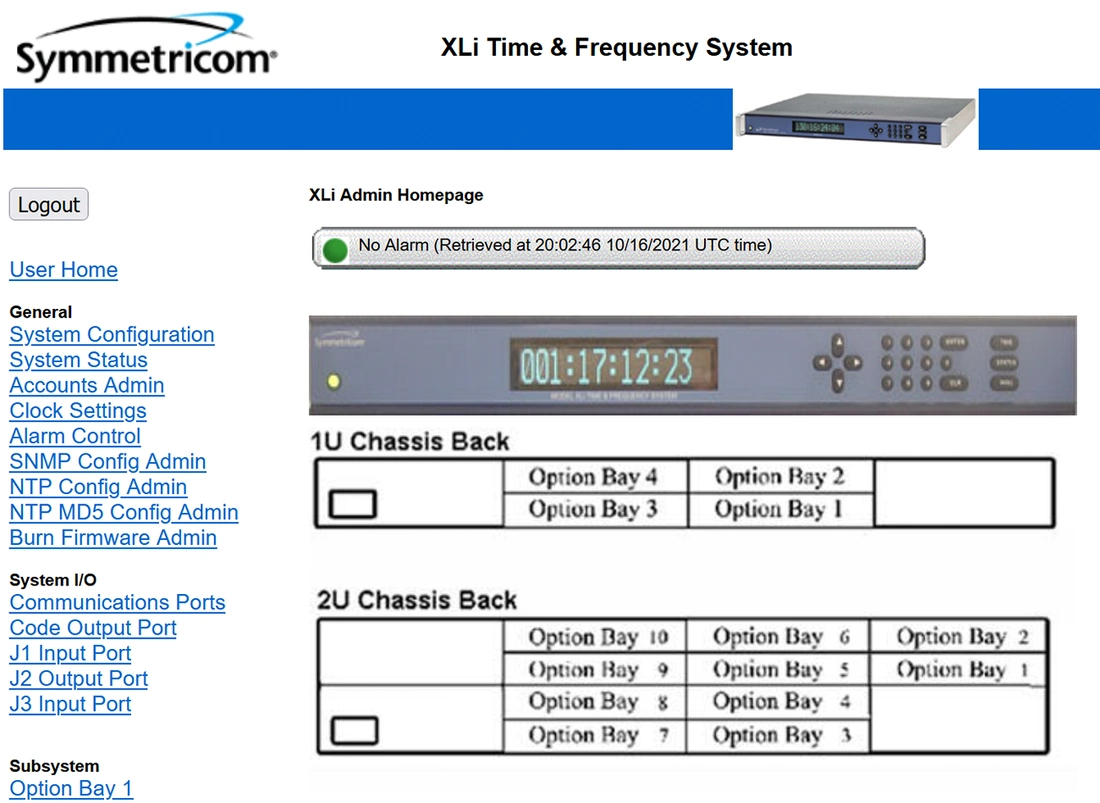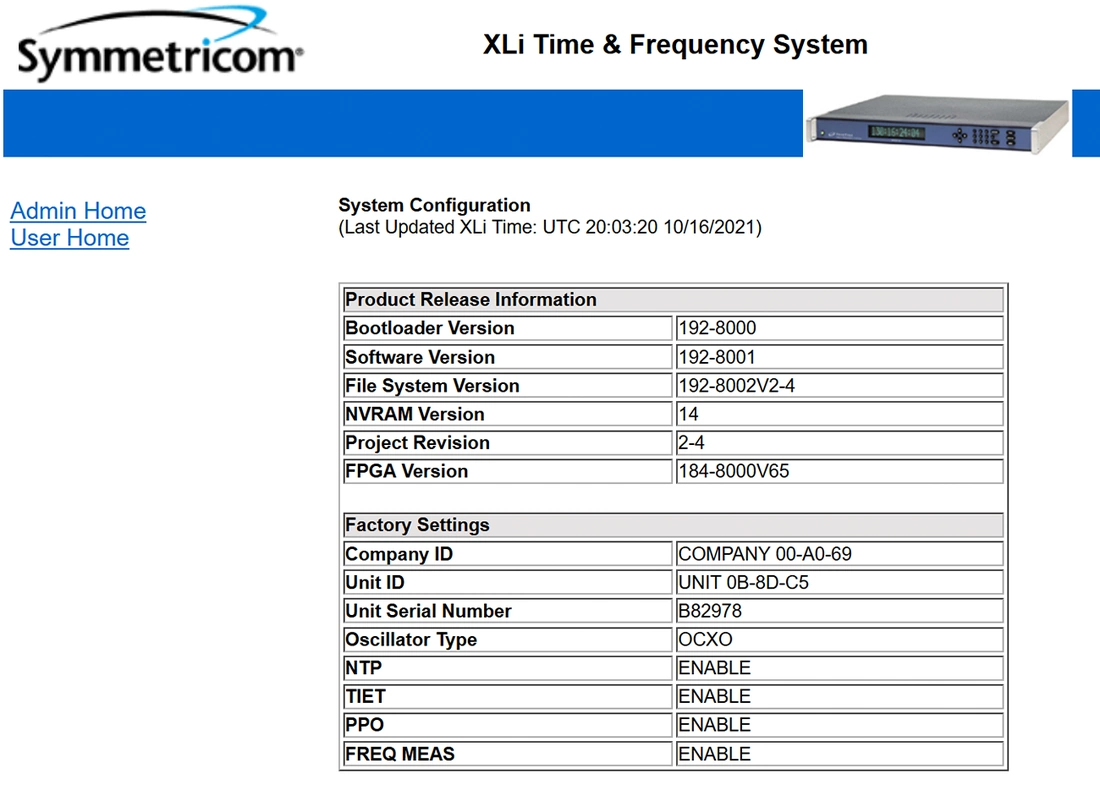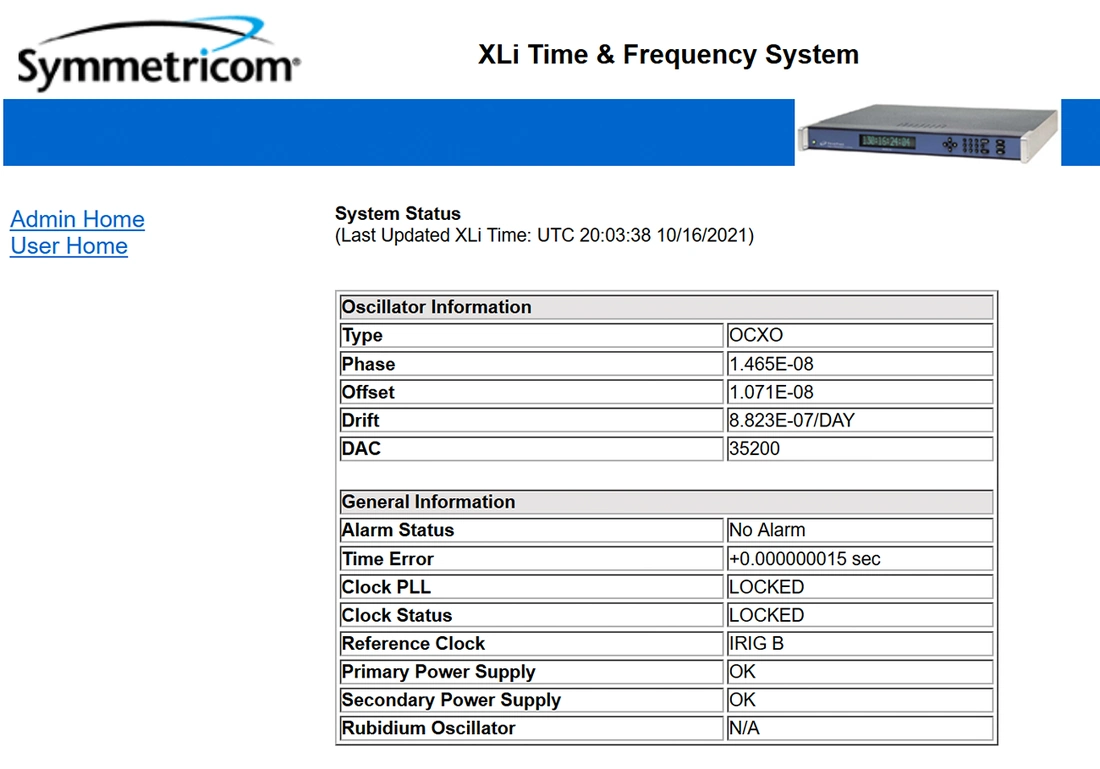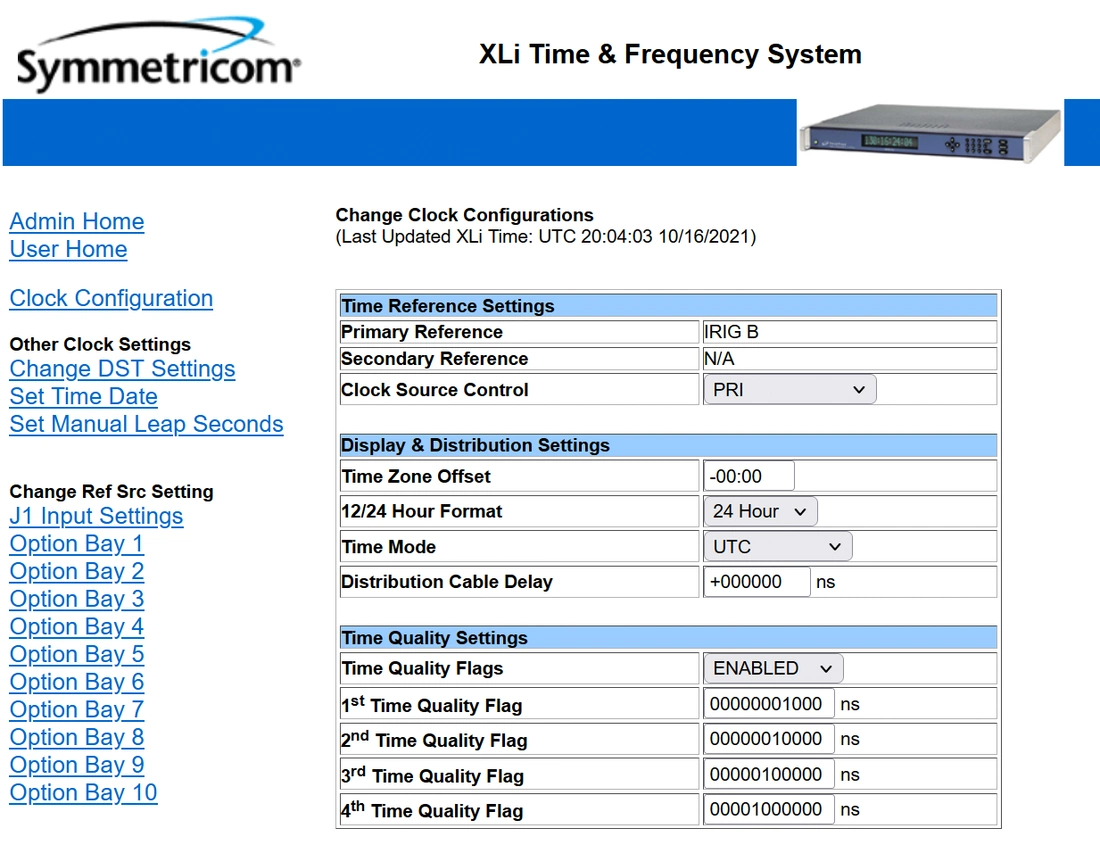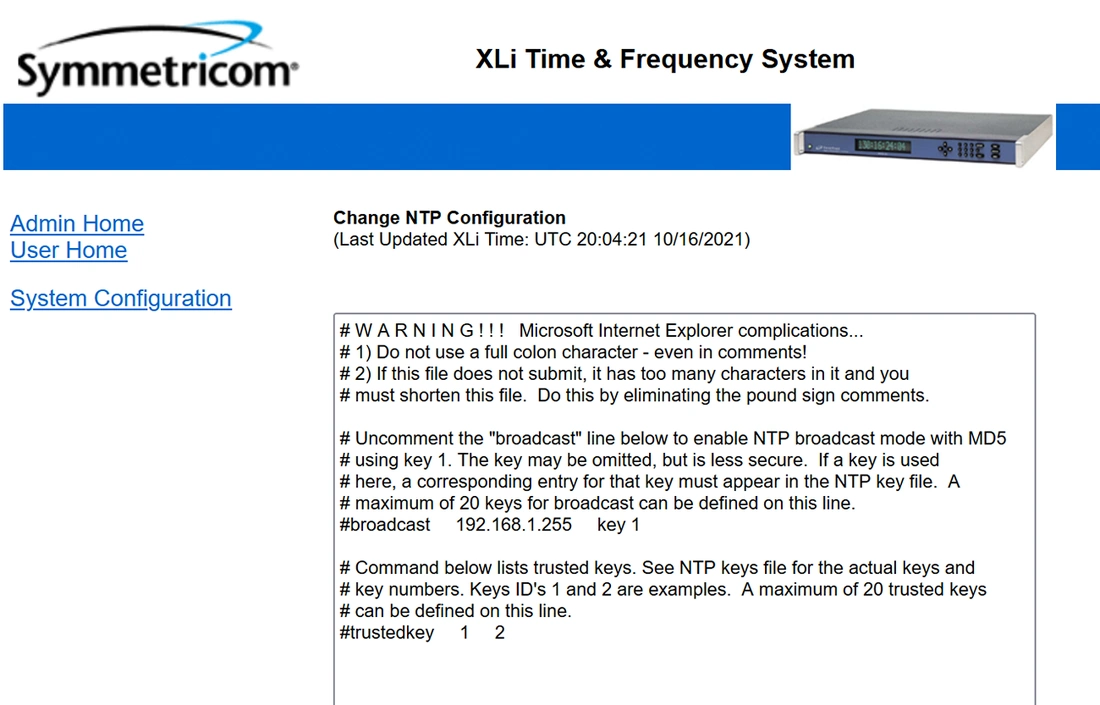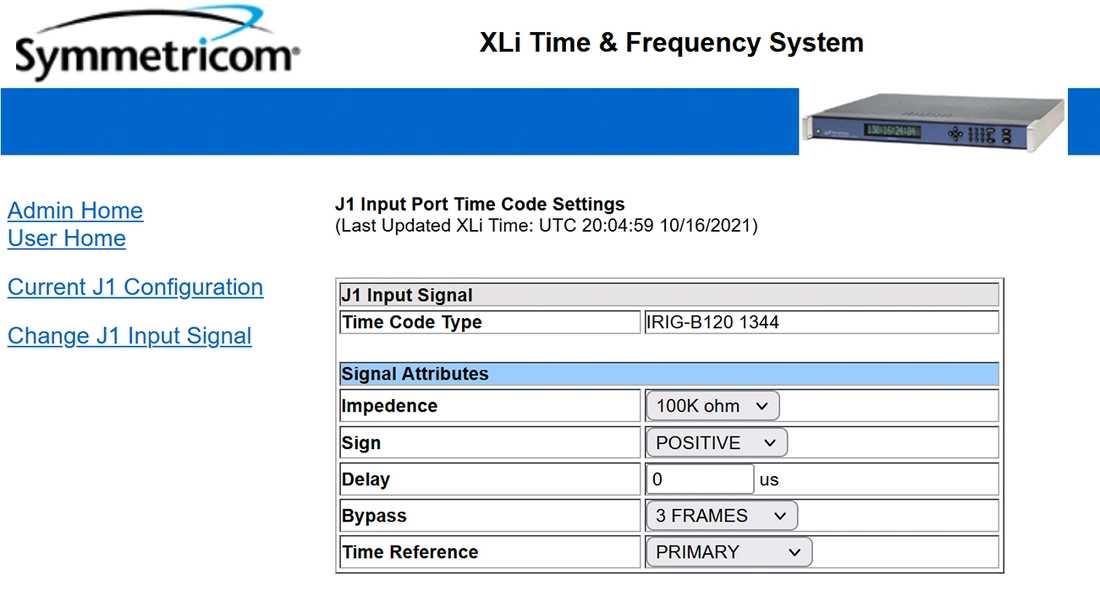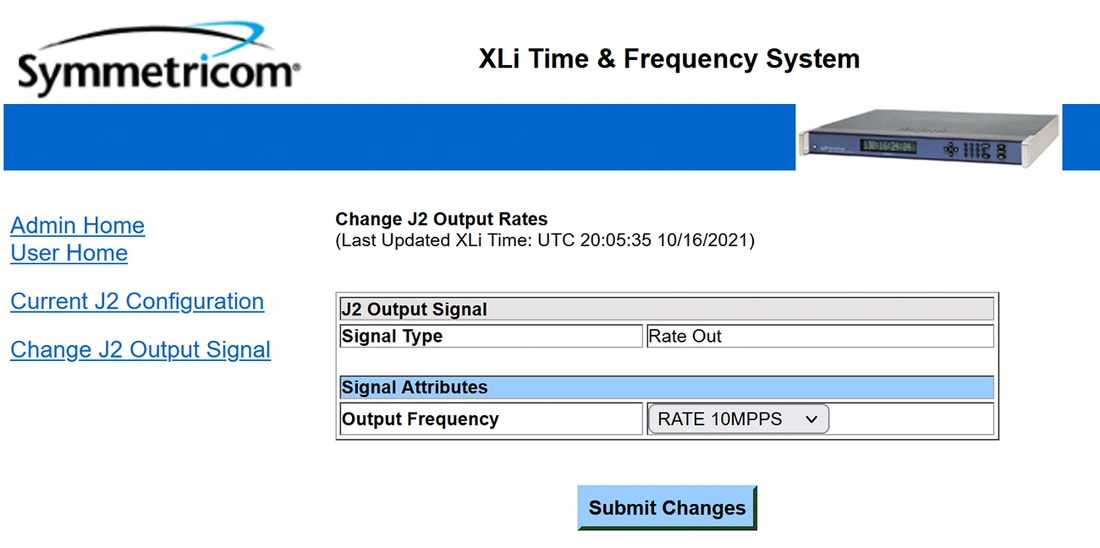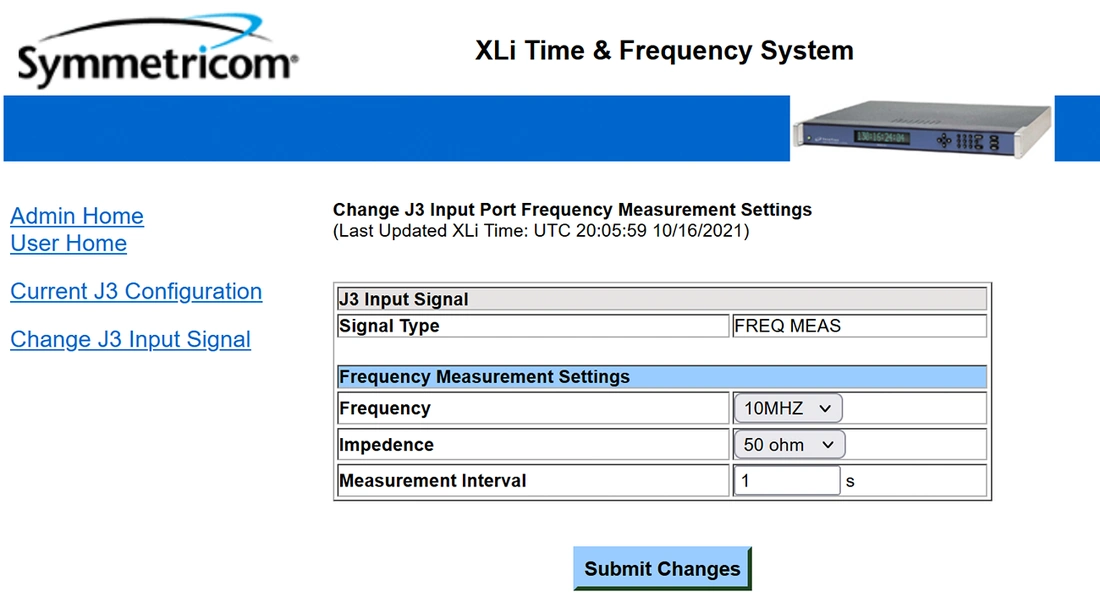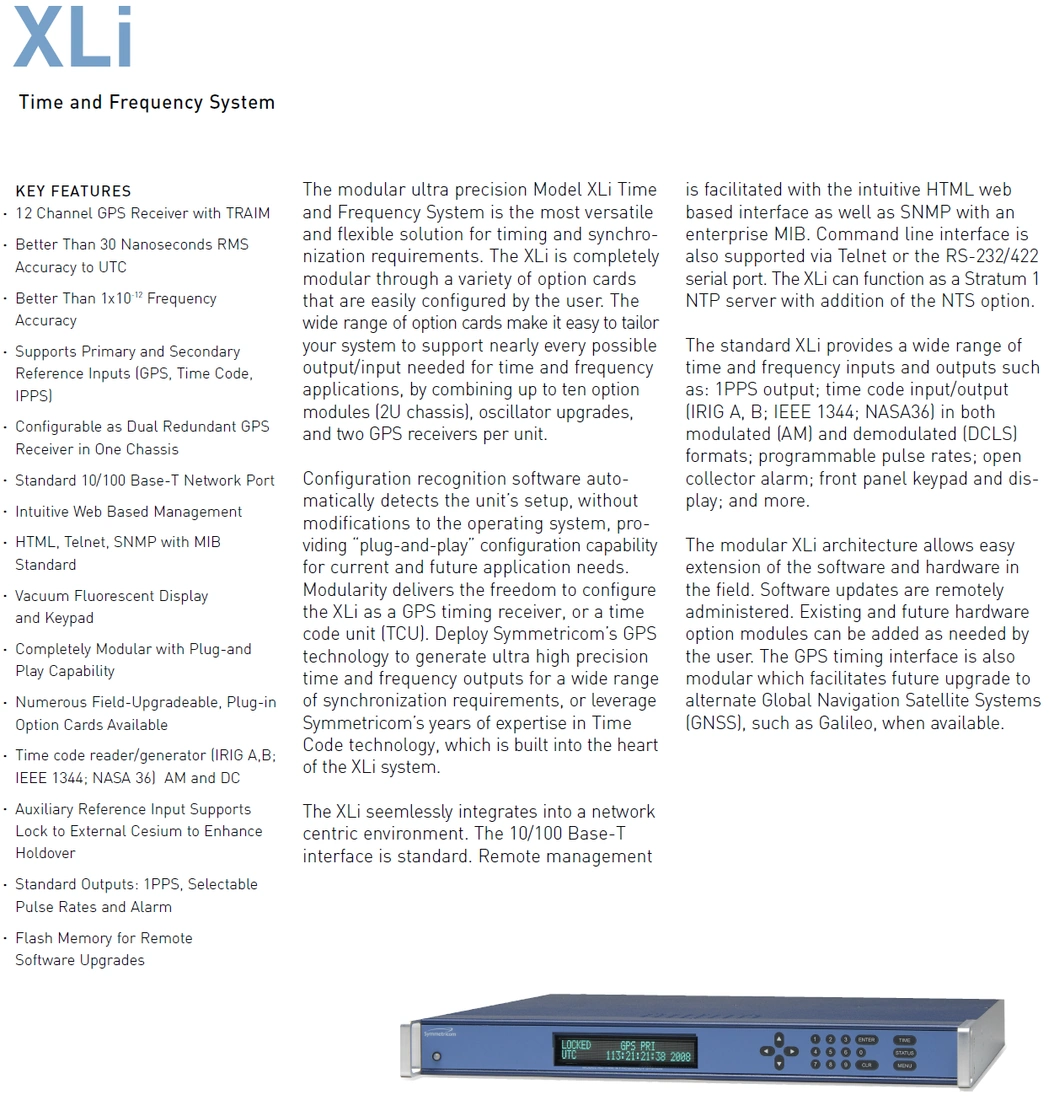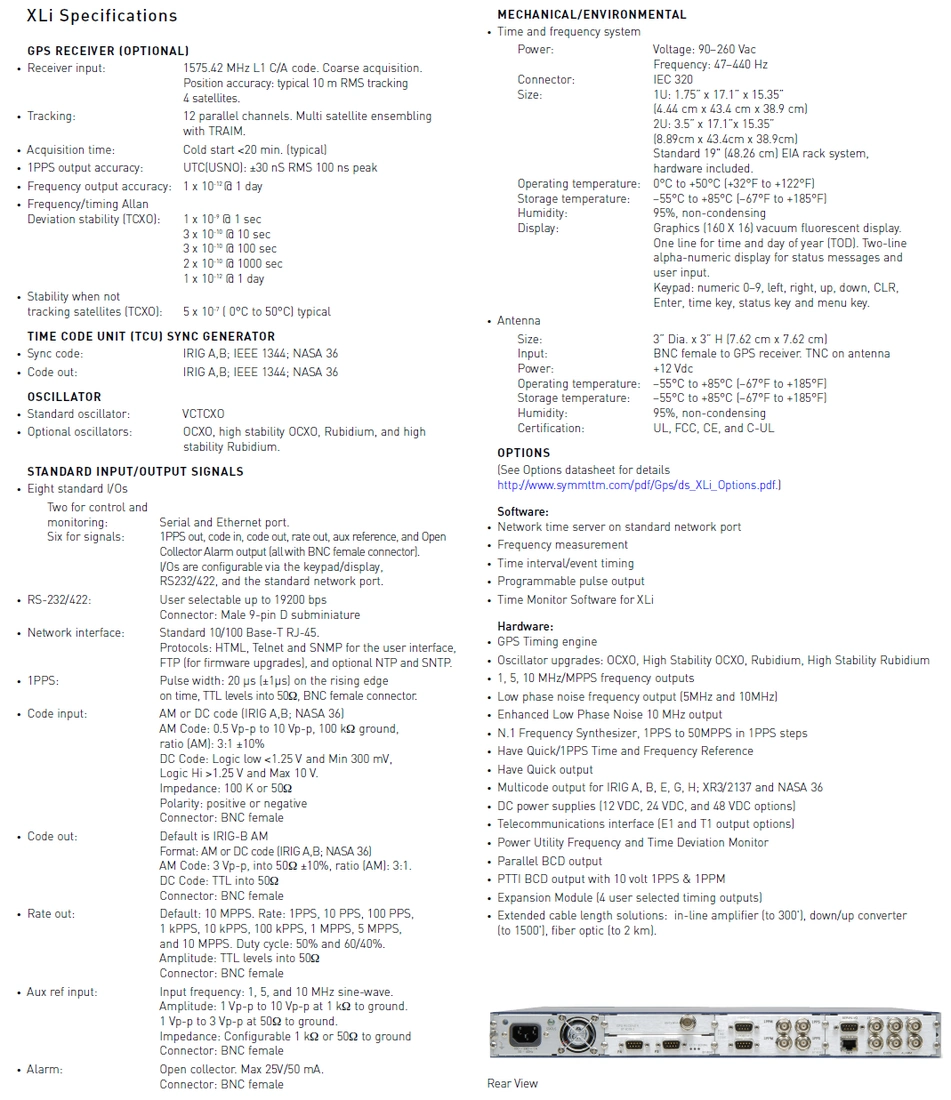 ---
Share this Product
---
More from this collection