Telos Alliance Omnia 7 FM HD Radio Broadcast Audio Processor w/ Streaming & RDS [Refurbished]
(
233859732461)

)

Regular price

$2,505.00

Sale price

$3,589.00

(1 available in stock)

Tested/Guaranteed • Near Mint Condition • All Options Installed: FM Stereo * HD Radio/DAB Eureka 147 * RDS * Streaming Encoder • Was $6,000+

Photos show the actual item for sale

A very lightly used Omnia 7 Processor with the optional features (HD Radio/Streaming/RDS) enabled. The photos show the actual item for sale. Cosmetic condition is near mint. The unit has been tested and the screenshots below are from the actual item for sale under test.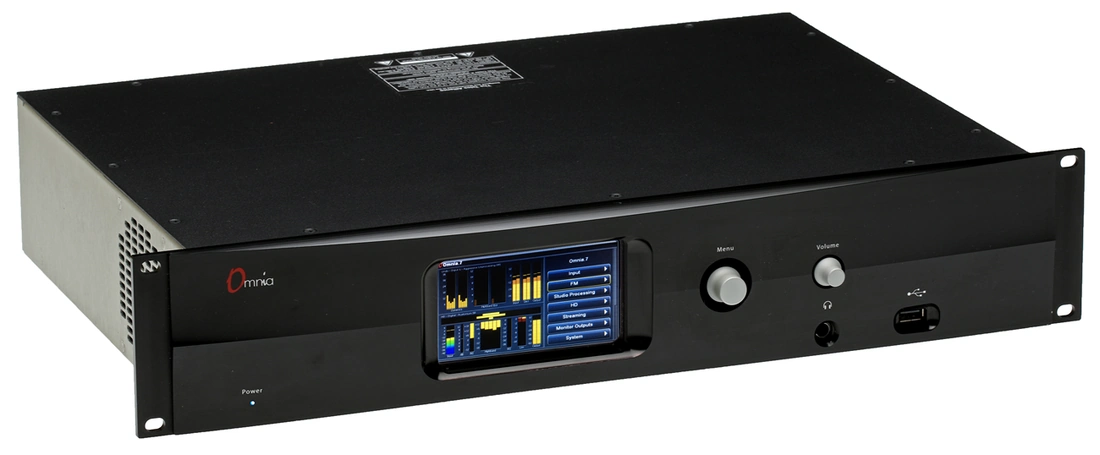 Description: OMNIA.7
Meet Omnia.7FM, the premium, feature-rich FM audio processor that's surprisingly affordable. But low price doesn't mean low performance: Omnia.7FM delivers the powerful, clear and precise Omnia signature sound that's the first choice of top stations worldwide.
Full product details may be obtained from the
Product Data sheet at https://www.prostudioconnection.net/2101/Omnia.7_Datasheet.pdf
User Manual at https://www.prostudioconnection.net/2101/Omnia.7_Manual.pdf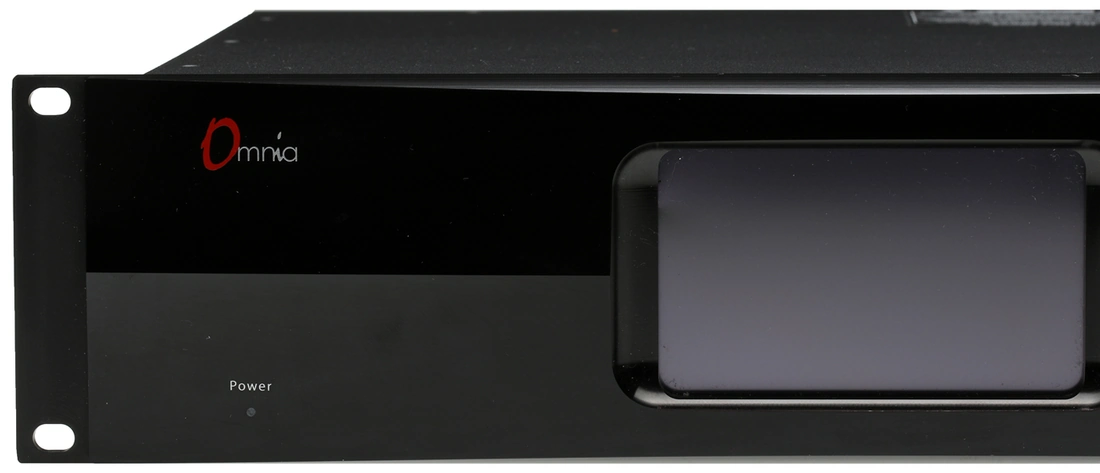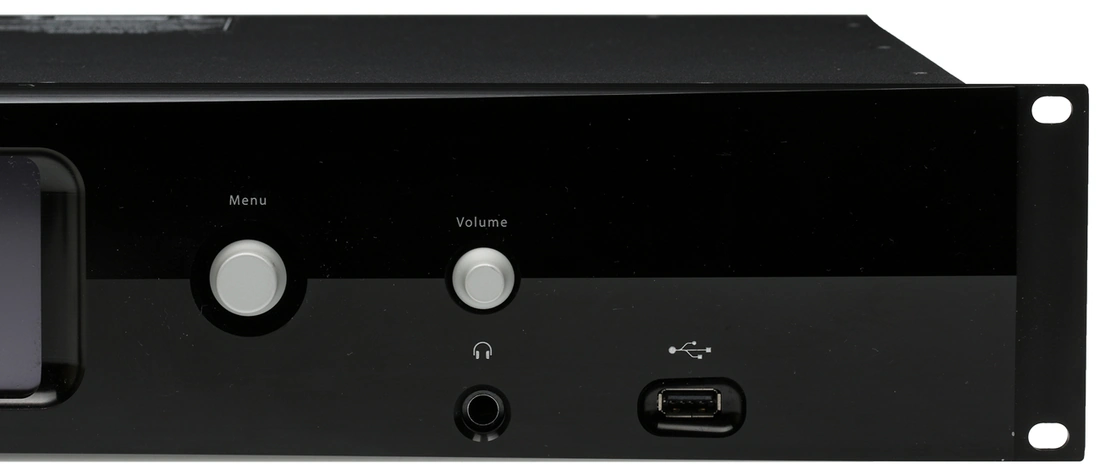 Features
Omnia.7FM comes with a host of standard features:
Combinations of simultaneous FM+HD+Streaming+RDS
Omnia-exclusive "Undo" Audio Restoration Technology
Psychoacoustically Controlled Distortion Masking FM Clipper
Two-band final look-ahead limiter for HD Radio and streaming
Full Omnia Toolbox, with loudness metering, a digital oscilloscope, an FFT spectrum analyzer, and Real-Time Analyzer (RTA)
Remote client software allows full remote control of processor and all metering tools from any Windows-based PC or tablet on the local network — including touch-screen devices
Dry Voice Detector detects speech and applies appropriate processing for clearest possible voice quality
Built-in Speaker Calibration tool
Multiband downward expansion (source noise reduction)
Three-stage wideband AGC with adjustable sidechain equalization
Program-dependent two-to-five-band multiband AGCs and limiters
4.3" / 10.9 cm. front panel screen
Full remote control with audio monitoring
HTTP push support for automation such as dynamic RDS and streaming song titles, with preset recall
Dual, independent power supplies
Composite pass-through (relay bypass) for backup processor
Optional Features (Installed)

Simultaneous streaming processing / encoding
Simultaneous processing for HD Radio or DAB
RDS encoding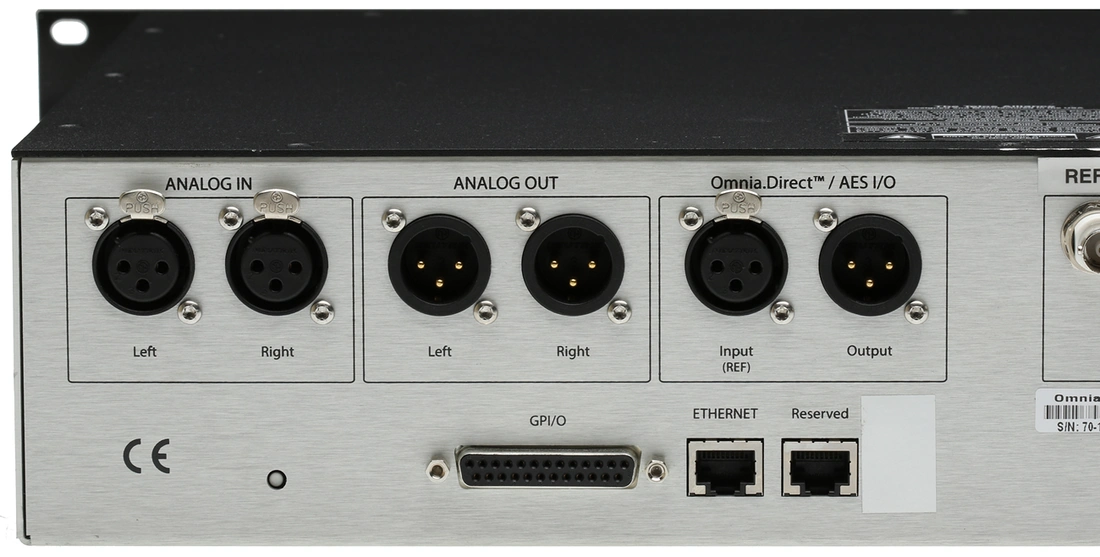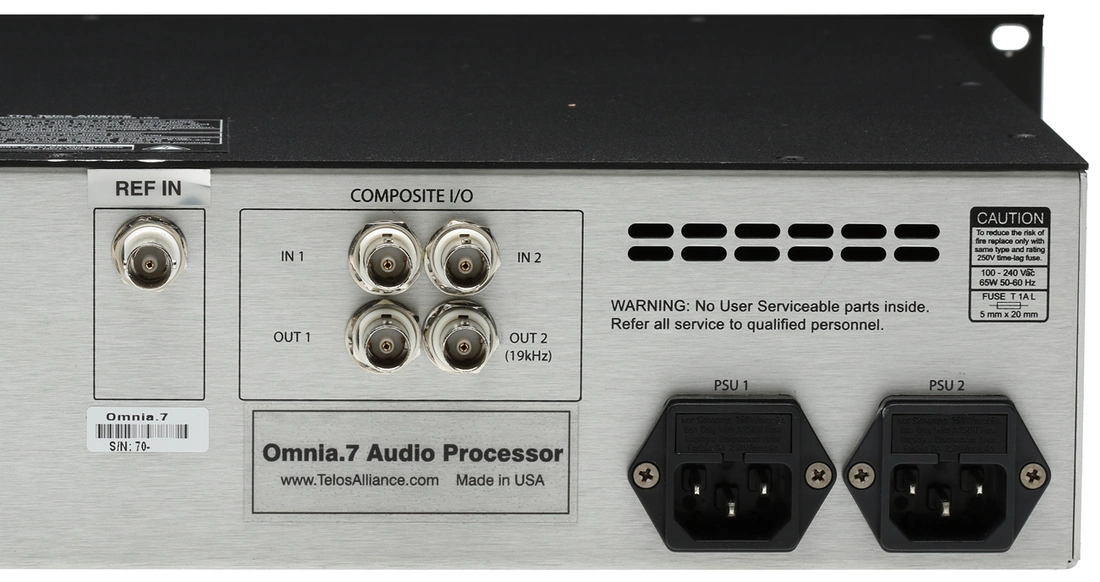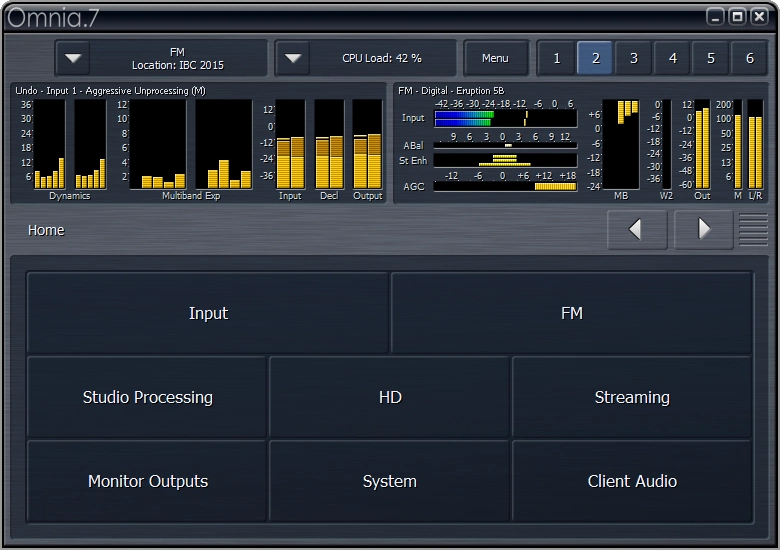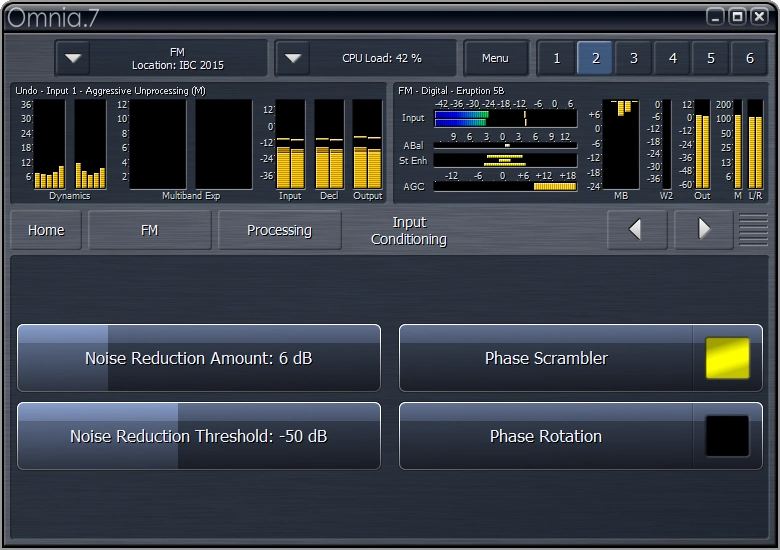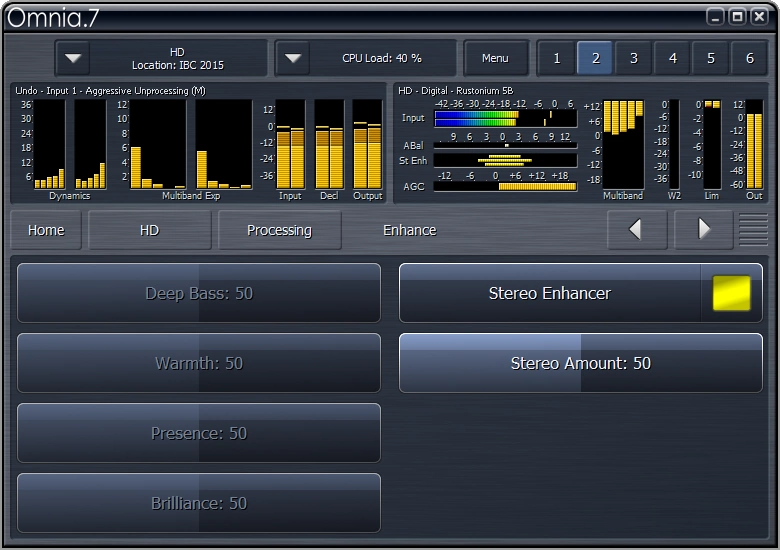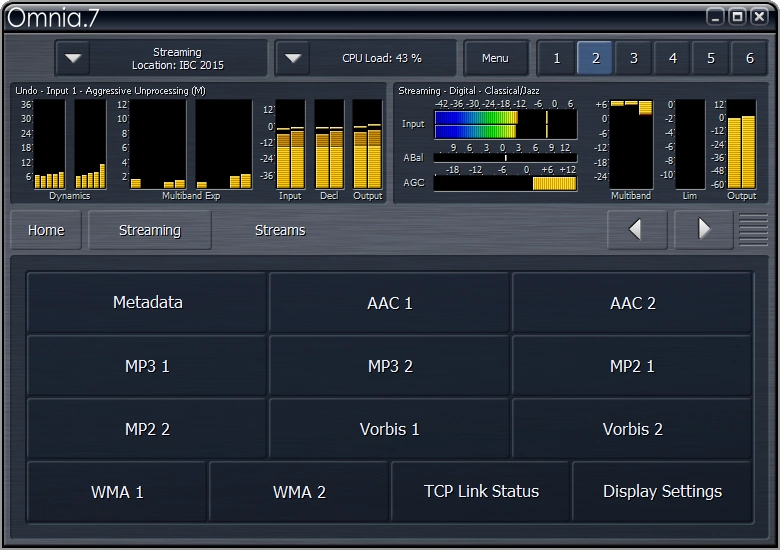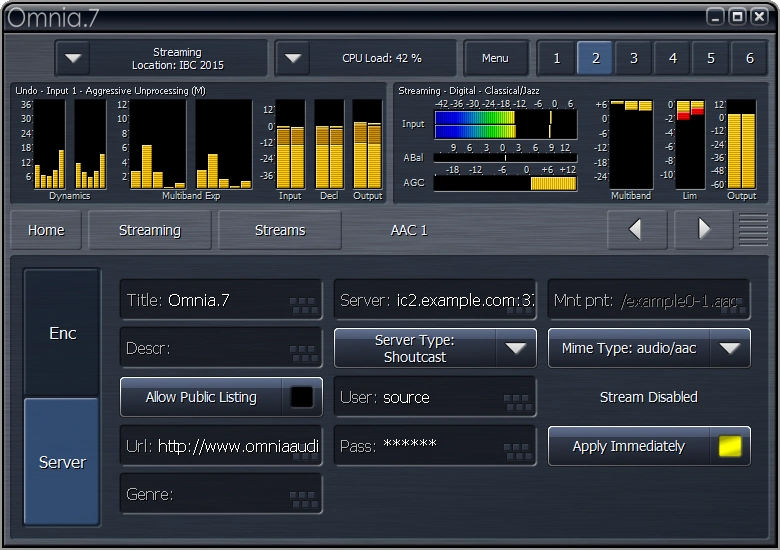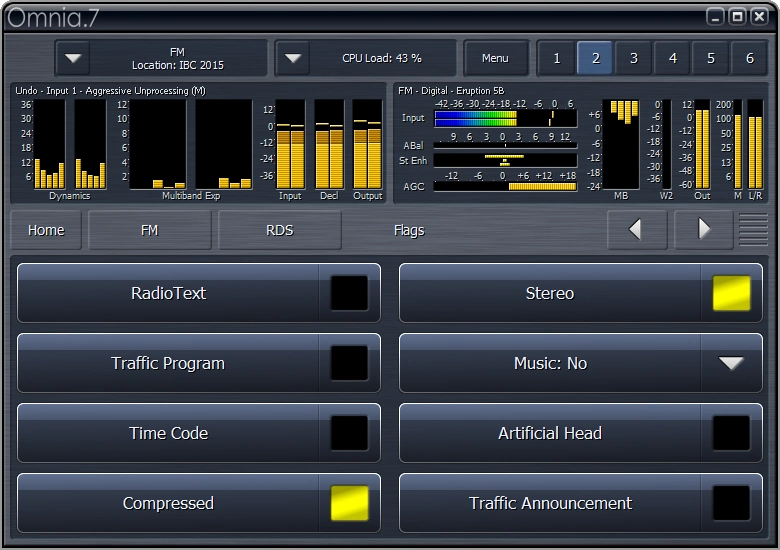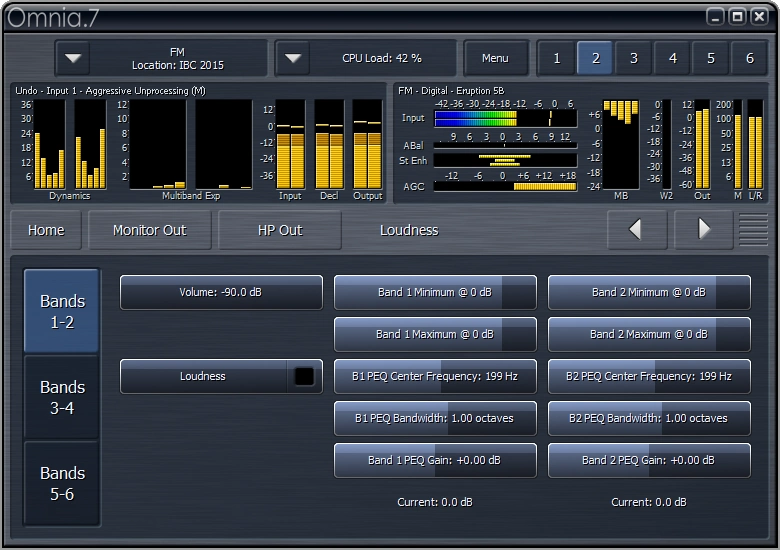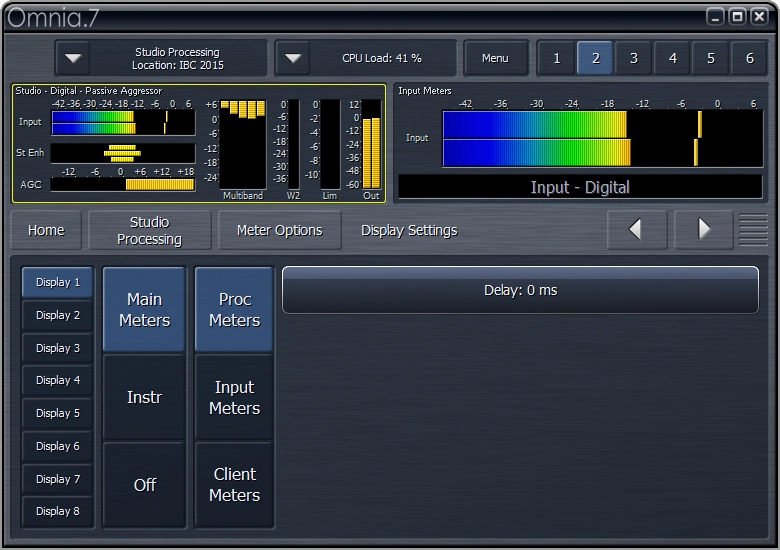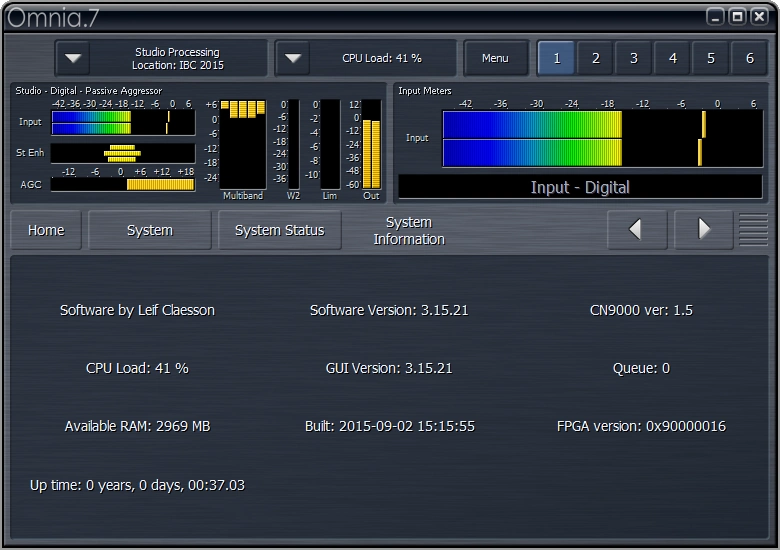 ---
Share this Product
---
More from this collection