Tieline i-Mix G3 TLM600 Audio Over IP Codec Internet AoIP SIP Endpoint G.722 -VG
(
364339835471)

)

Regular price

$1,382.00

Sale price

$2,175.00

(1 available in stock)

Tested/Guaranteed • Used, Very Good Condition • Latest Firmware • Audio Over IP Endpoint • Great for Remote Events/Studios • PCM/Tieline Music/G.711/G.722/MPEG Coding • Balanced Analog Audio I/O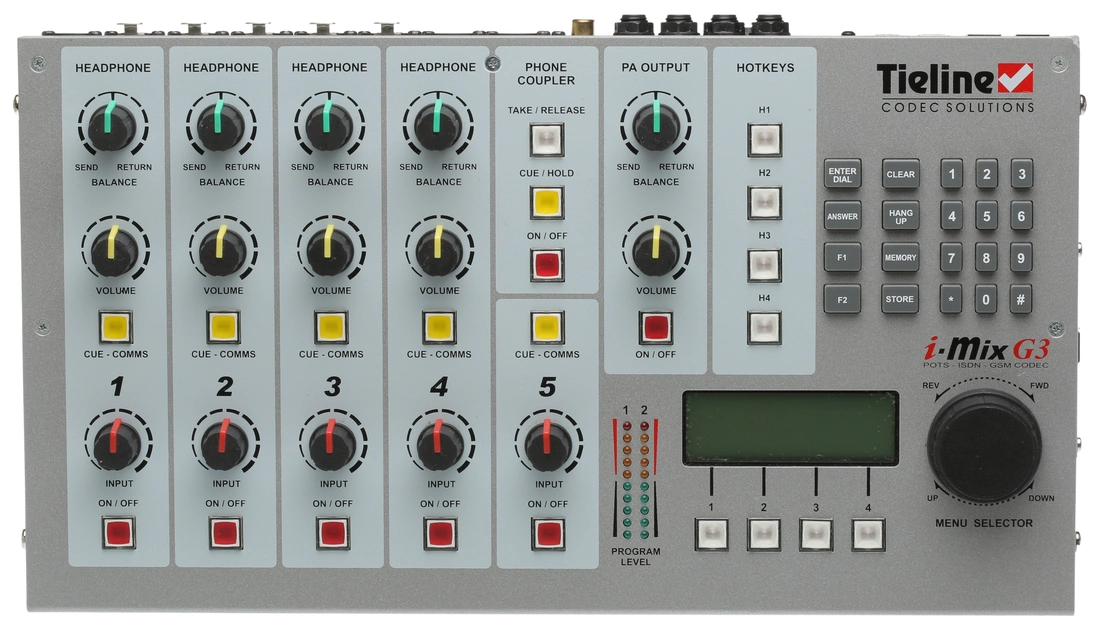 Photos show the actual item for sale



A lightly used Tieline i-Mix G3 audio over IP codec with power supply. It has been tested to confirm correct operation - the screenshots below show the test results from the actual item for sale. The photos show the actual item for sale. The unit has been updated with the latest firmware (logon is admin:password, and the IP address is assigned by DHCP). The expansion slot is fulled with a USB port adapter which can be used (as I read the manual) to connect via an external modem or digital link to a cellular device. In my testing I was able to connect to Tieline's test numbers via the IP1 and IP2 channels at bit rates ranging from 9600 baud to Uncompressed PCM audio. I have not tested ISDN connectivity for lack of a suitable test line and as I'm assuming that you will be using this for audio over IP. Further information may be obtained from the User Manual at https://www.prostudioconnection.net/2307/TLM600_Manual.pdf.

Description: Tieline i-Mix G3

The i-Mix is a robust, reliable and flexible multi-faceted audio codec that can be used as a mixer, a full-duplex commentary control unit, and a audio codec. It also features an onboard IP codec and POTS codec, a PA output and a telephone coupler for managing live talkback callers.

Ideal for sports broadcasts, talk shows, music and other live events, the Tieline i-Mix codec combines 6 essential live outside broadcast products into a single light-weight box, replacing tens of thousands of dollars of broadcast equipment.

A module expansion slot accepts your choice of Tieline hardware plugin modules, delivering the ability to send high quality, low-delay live audio over a wide range of wired IP, wireless 3G/4G networks, POTS/PSTN analog telephone lines, ISDN, X.21, GSM and B-GAN satellite networks.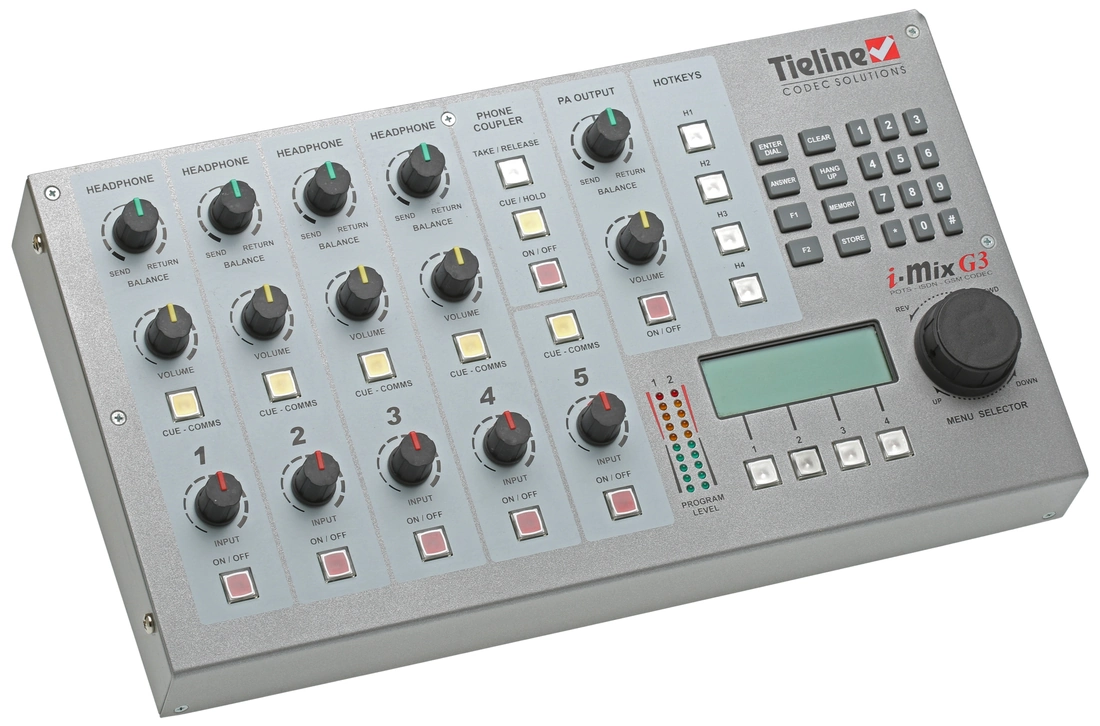 Tieline i-Mix G3 Features

Flexible Inputs/Outputs
6 Network Interfaces
High Quality Algorithms
Take Live Callers
EBU N/ACIP compatible over IP
Command & Control Options
Audio over IP-The Internet Revolution
3G/4G Wireless Freedom
Rock-Solid 15kHz Pots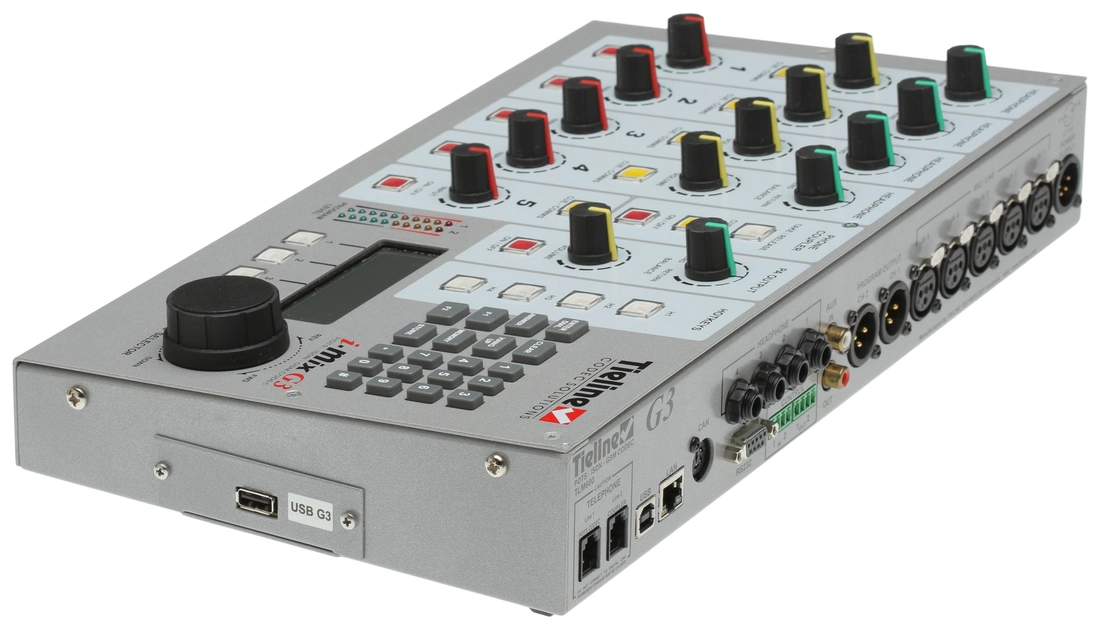 Flexible Inputs/Outputs
Software configurable front panel communications buttons for real-time IFB mix-minus communications and talkback, plus 4 additional programmable 'softkeys' and 'hotkeys'.

6 Network Interfaces
Your choice of Wireless 3G/4G (cellular broadband), Wired IP (on board), POTS (on board), ISDN, GSM, Satellite and X.21. Buy only what you need.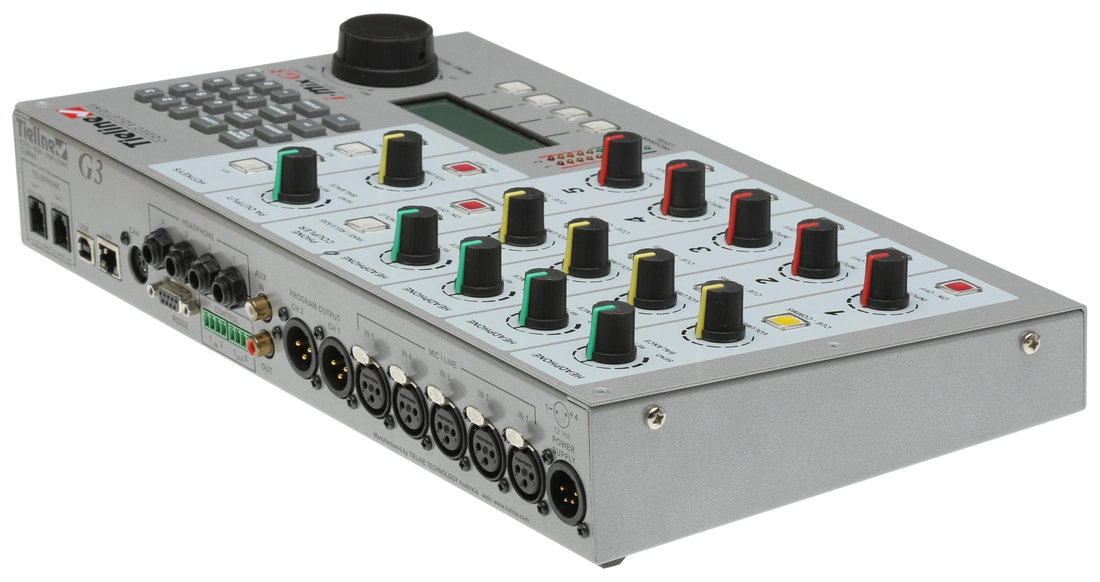 EBU N/ACIP Compatible Over IP...
All Tieline codecs are EBU N/ACIP Tech 3326 compatible over IP with other codec manufacturers using these standards. Tieline is committed to developing new IP and wireless applications that take advantage of emerging network infrastructures around the globe.

Built Tough to Perform Reliably Every Single Day in Demandind Remote Broadcast Environments
Thousands of Tieline customers around the world use the i-Mix G3 portable IP audio codec to deliver rock-solid remote broadcasts every single day! The i-Mix G3 lets you choose only the plug-in modules you need to maximize affordability, while also providing reliable autoreconnect and automatic failover to connections that suit your broadcast requirements.

High Quality Algorithms
Industry Standard and loss-tolerant low bitrate algorithm options including MPEG Layer II, Tieline Music & MusicPLUS, Tieline Voice, G.711 & G.722 - Uncompressed Audio.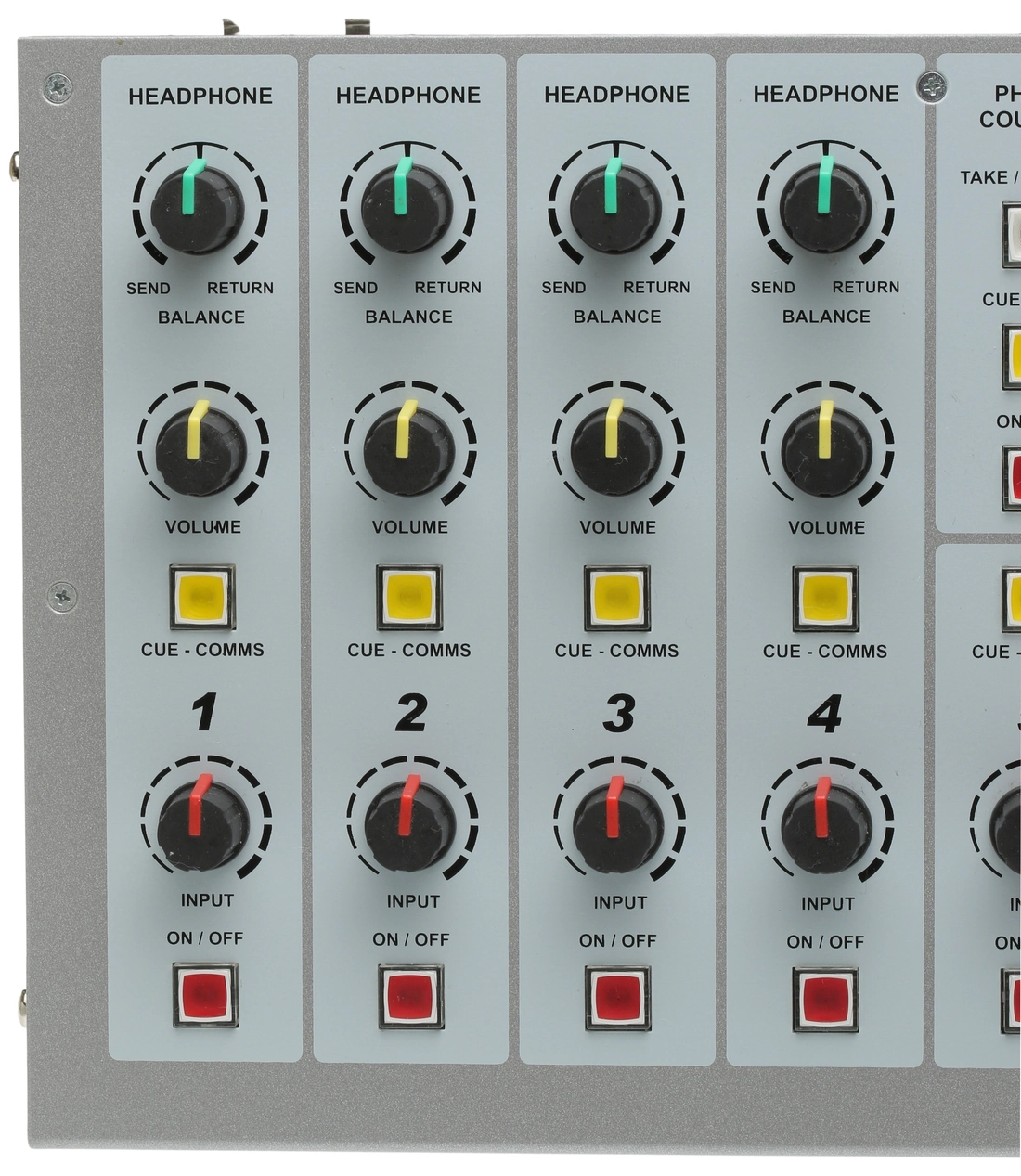 Take Live Callers
An onboard phone coupler for managing live callers in the field.

Command & Control Options
• On-board relay and RS-232 control system for local and remote control of equipment at either end of your codec link
• Control your remote talent's audio input levels from the studio
• LAN, USB and serial interfaces for PC remote control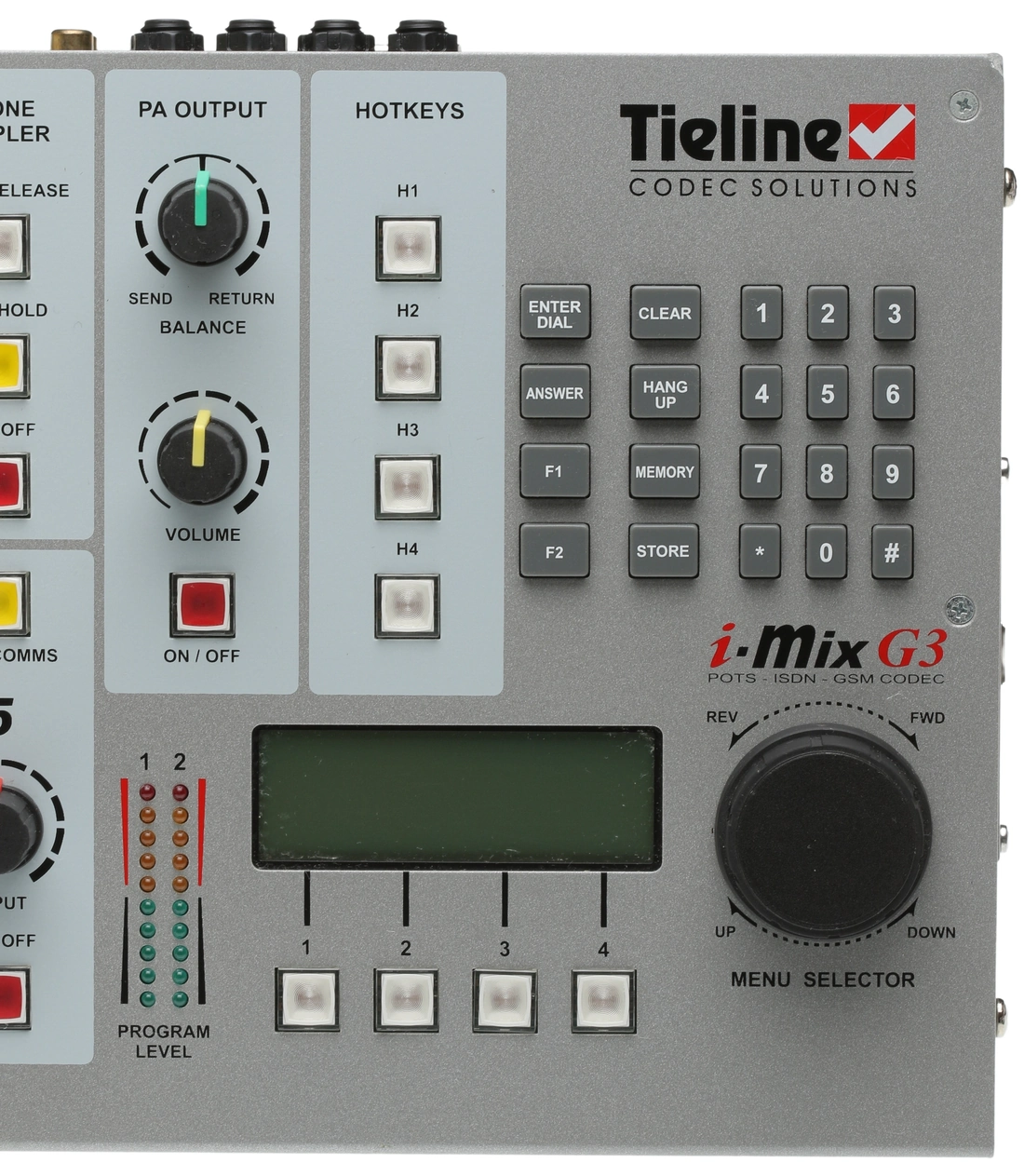 Audio Over IP-The Internet Revolution...
Attach the i-Mix G3 to a LAN network port or directly into an ADSL router and deliver up to 22kHz mono and stereo audio over DSL, cable, LAN, WAN and wireless 802.11x broadband networks. Uncompressed (Linear PCM) 24-bit high quality stereo for studio-to studio managed IP links is also available.

3G/4G Wireless Freedom
Choose a dedicated 3G wireless UMTS/HSDPA/HSUPA or EVDO Rev 0/Rev1 module to broadcast up to 22kHz live wireless stereo audio from any location with wireless broadband access. Connect over 4G using 3rd party accessories.

Rock-Solid 15kHz Pots
Use the onboard POTS modem to deliver up to 15kHz mono bidirectional audio over a telephone line

• Add a POTS module and use two phone lines to send program audio to two sites
• Use 1 channel for program and the other for off-air IFB communications or data
• Bond two POTS connections for phase locked 15kHz stereo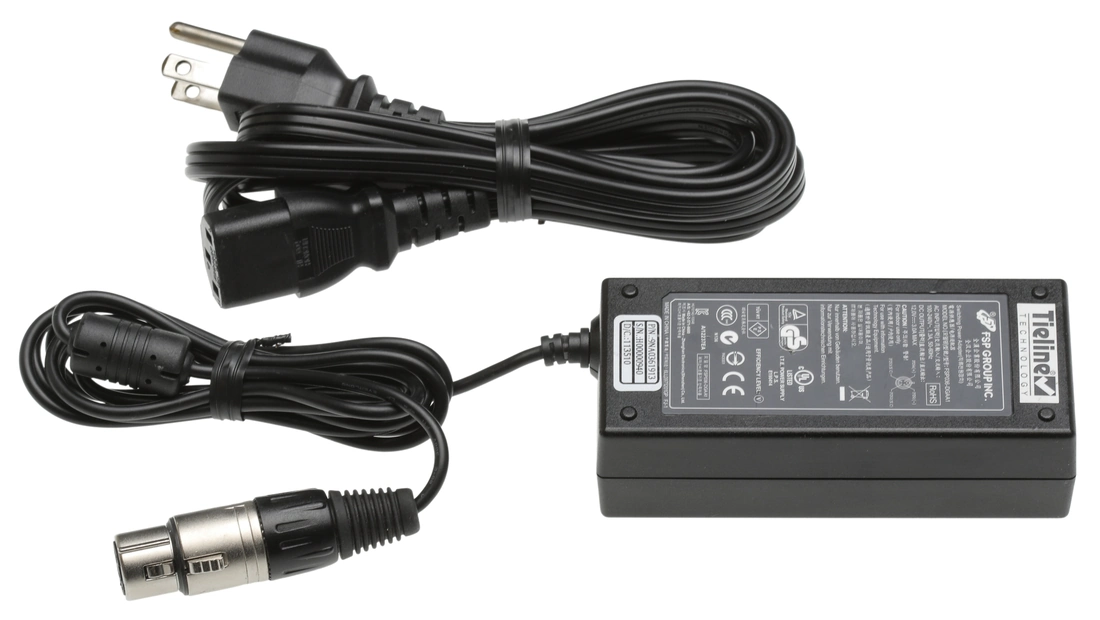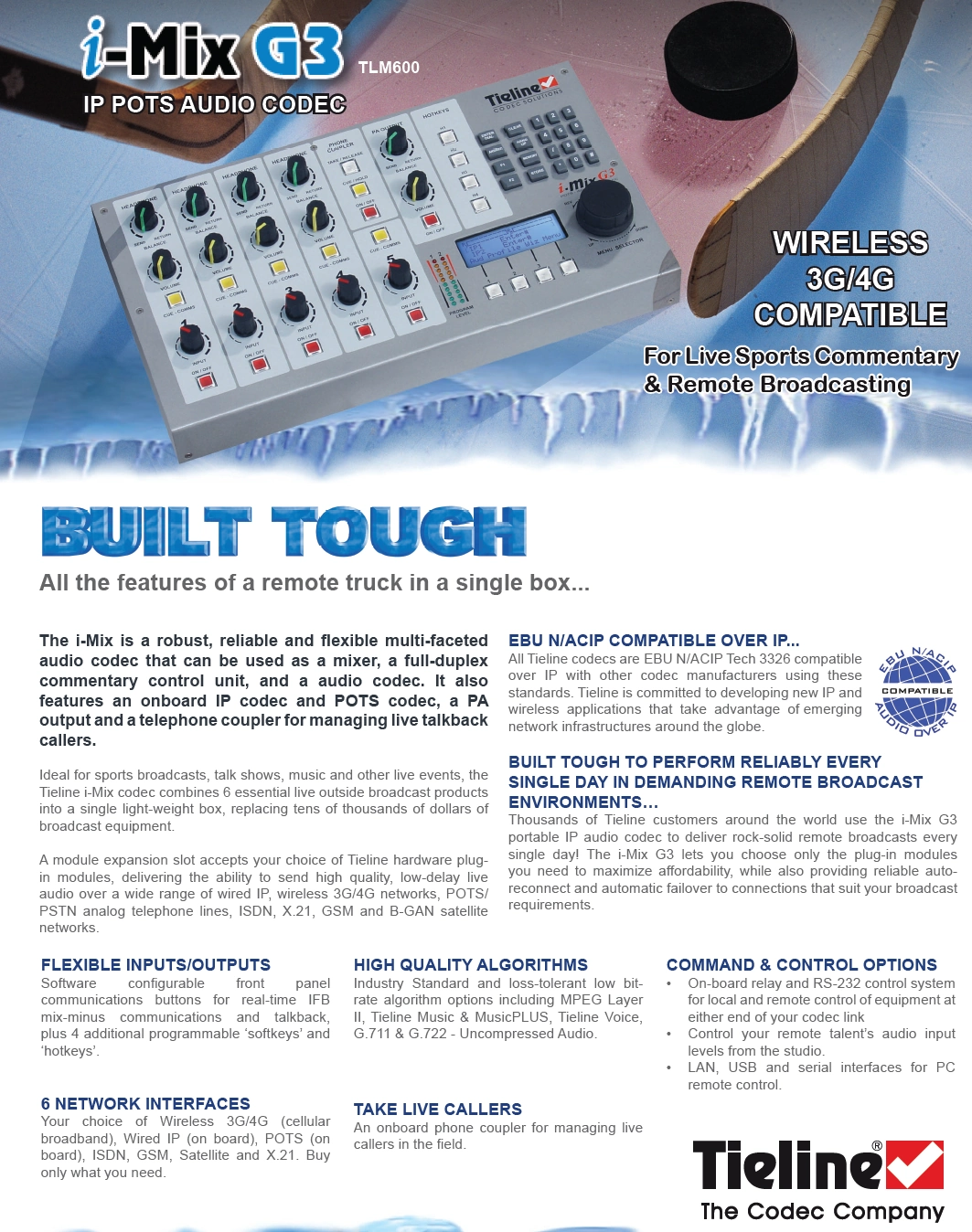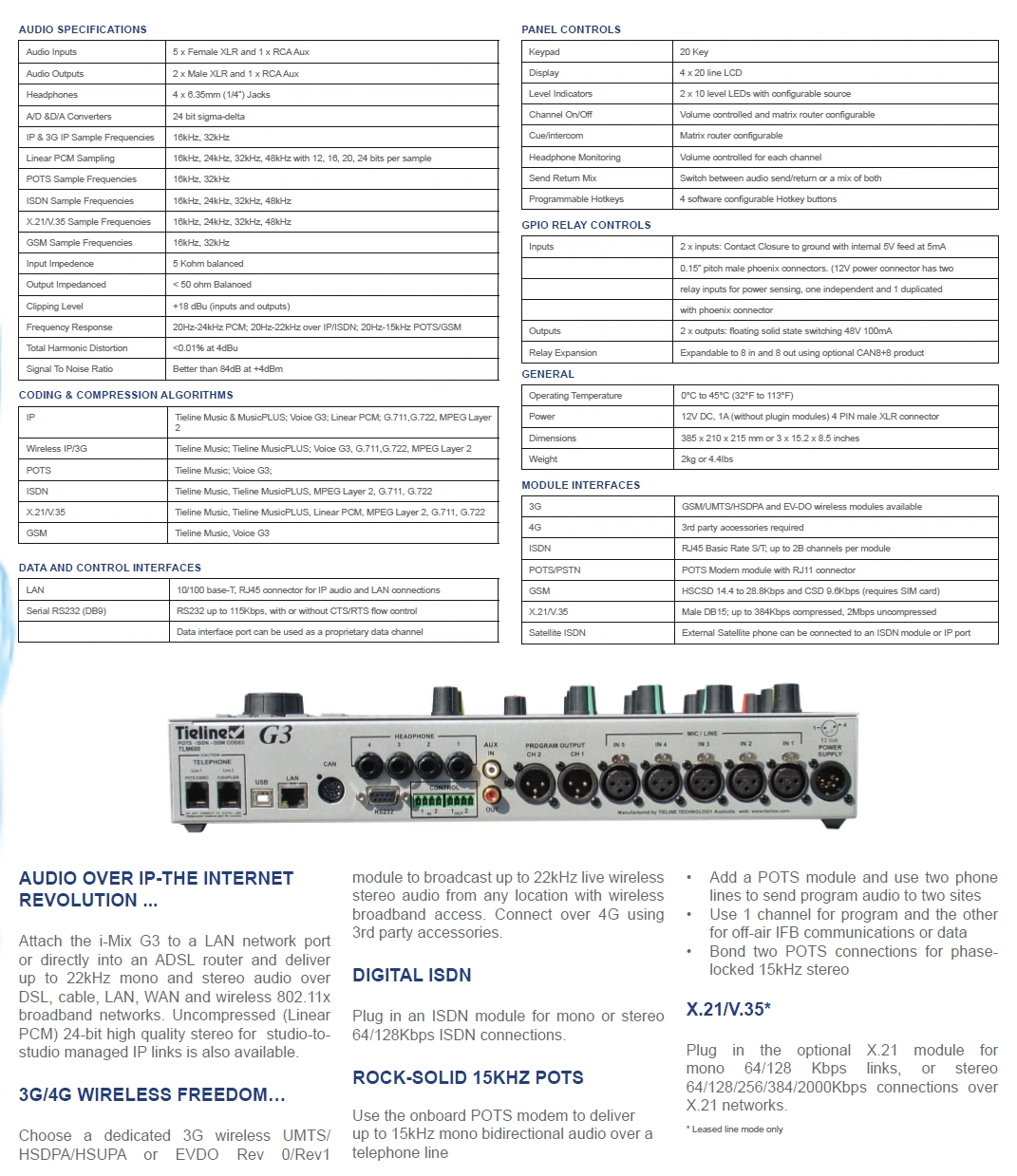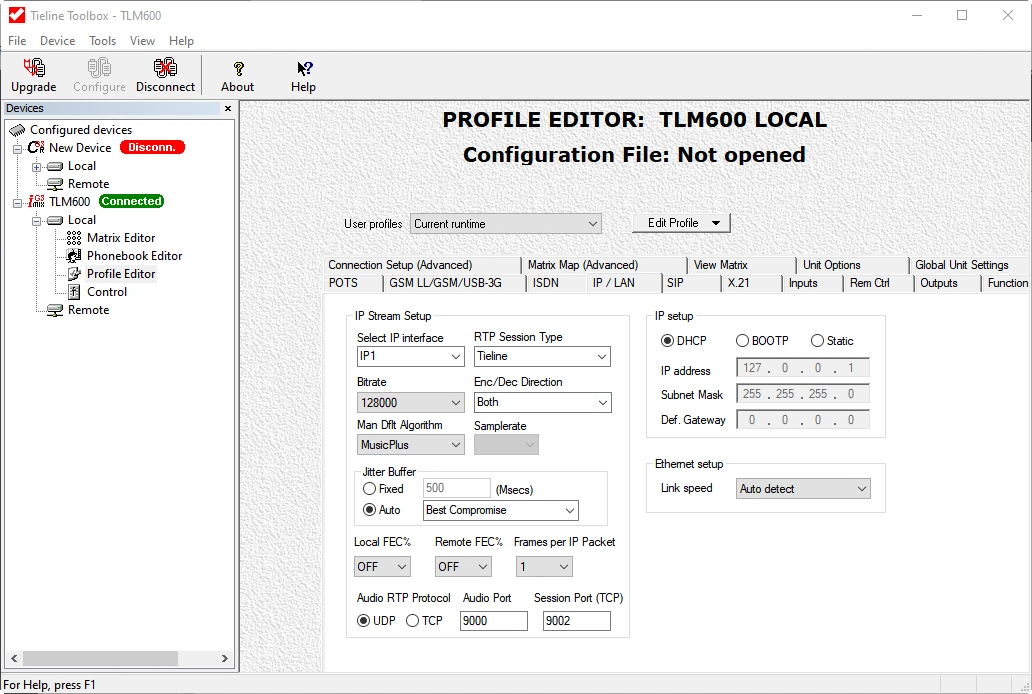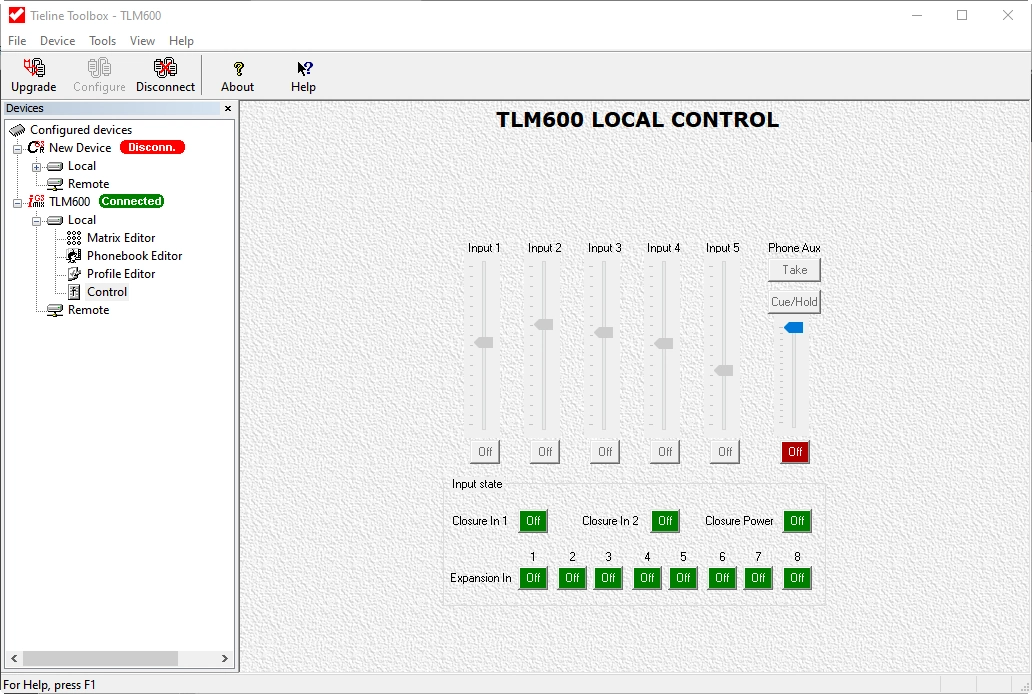 ---
Share this Product
---
More from this collection