TimeMachines TM160 0.5" NTP Internet Synchronized Red LED Time Display Clock PoE [Used]
(
235207394796)

)

Regular price

$167.00

Sale price

$248.00

(4 available in stock)

Very Good Cosmetic Condition • Mini NTP Time Display Clock • Compact 0.5" Red LED DIsplay • TCP/IP Network Clock • NTP Time Sync via IP over LAN or Ethernet • PoE Powered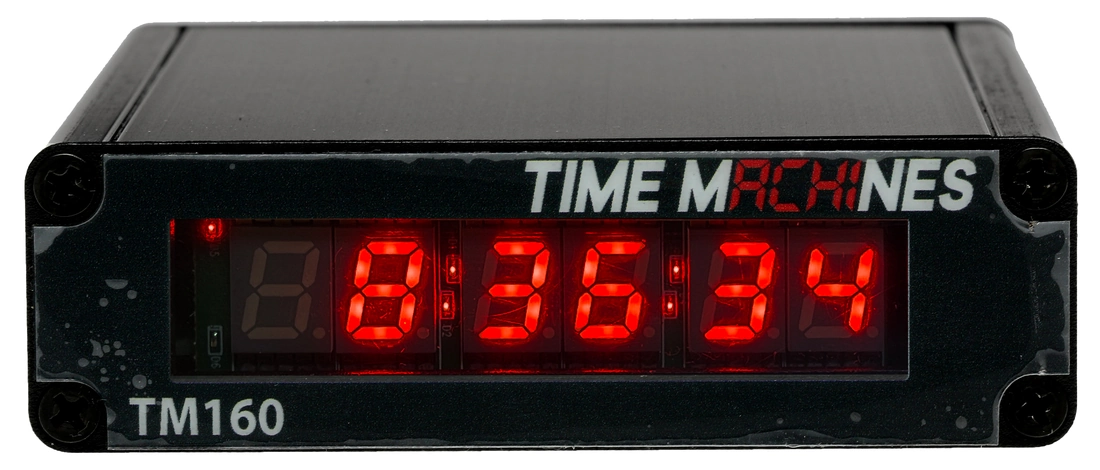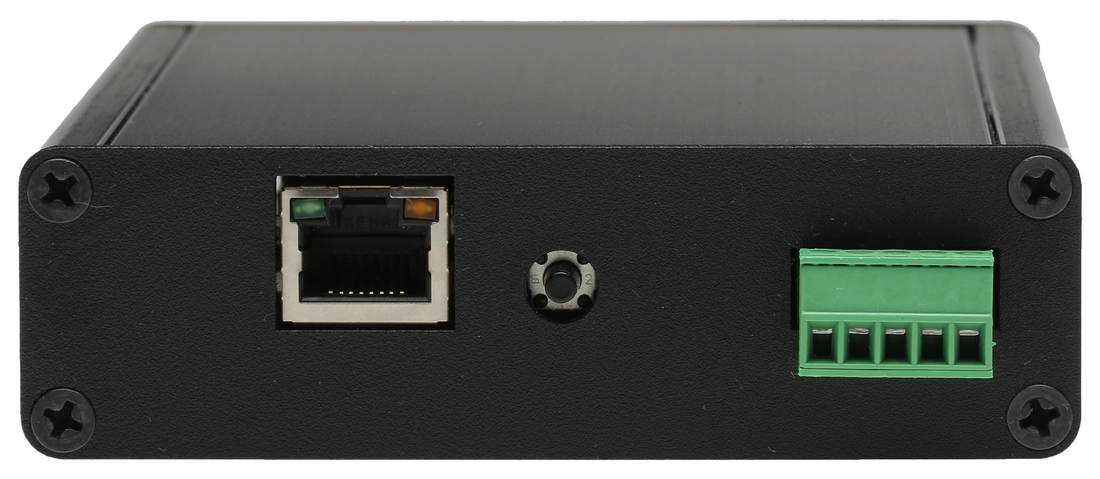 In very good condition and tested to confirm that it is powers up via PoE on the Ethernet port and displays the time. You may need to reset the unit to factory defaults and then enter your own configuration. This is a Power Over Ethernet (PoE) device - it has no power input connection other than receiving power over the ethernet port from a PoE equipped switch. No unpictured cables, accessories or documents are included.  Full product details may be obtained from the User Manual at https://www.prostudioconnection.net/2301/TimeMachines_PoE_Clock_Manual.pdf
Description: Rack Mountable 0.5 inch POE NTP Clock
Usually Sells for $189.99
The TM160 POE clock is a low profile NTP digital clock display. The bright red digits are 0.5 inches tall.
Its small size also makes it ideal as an interface to a campus wide bell system.
It has the a relay output alarm event setting through its web interface or using TM-Manager.
A rack mount plate and relay connector is sold separately by the manufacturer.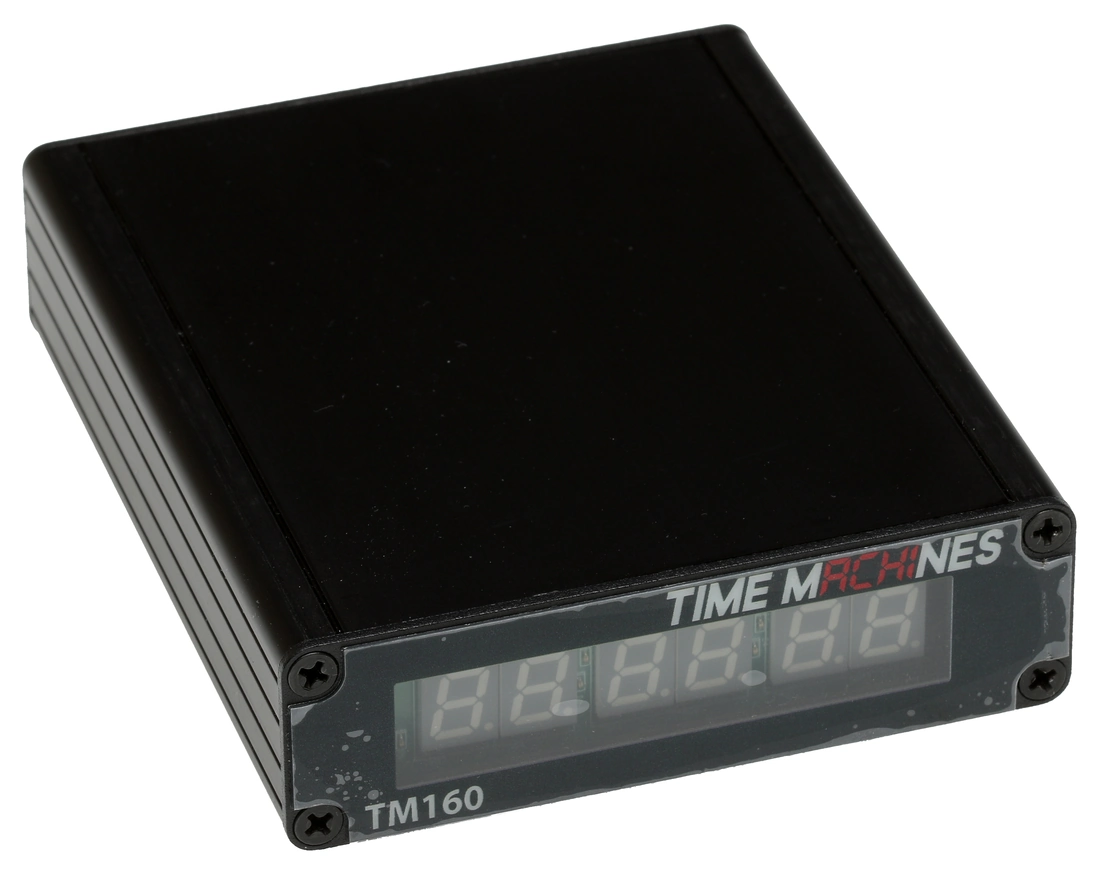 Synchronized, Accurate Time
TimeMachines digital clock displays are an integral part of a synchronized time solution. The digital NTP PoE and WiFi clock displays function as networked devices without the issues of atomic clocks with reception issues. Each display has an IP address on the LAN and use Simple Network Time Protocol (SNTP) to request time from a primary or backup time source. TimeMachines displays do not require a master clock for synchronization, but operate as stand alone devices using network based time sources. Accuracy of the synchronized clock system depends upon the accuracy of the configured time sources. Best accuracy and reliability is acheived with a LAN based time server such as the TM1000A or TM2000B from TimeMachines.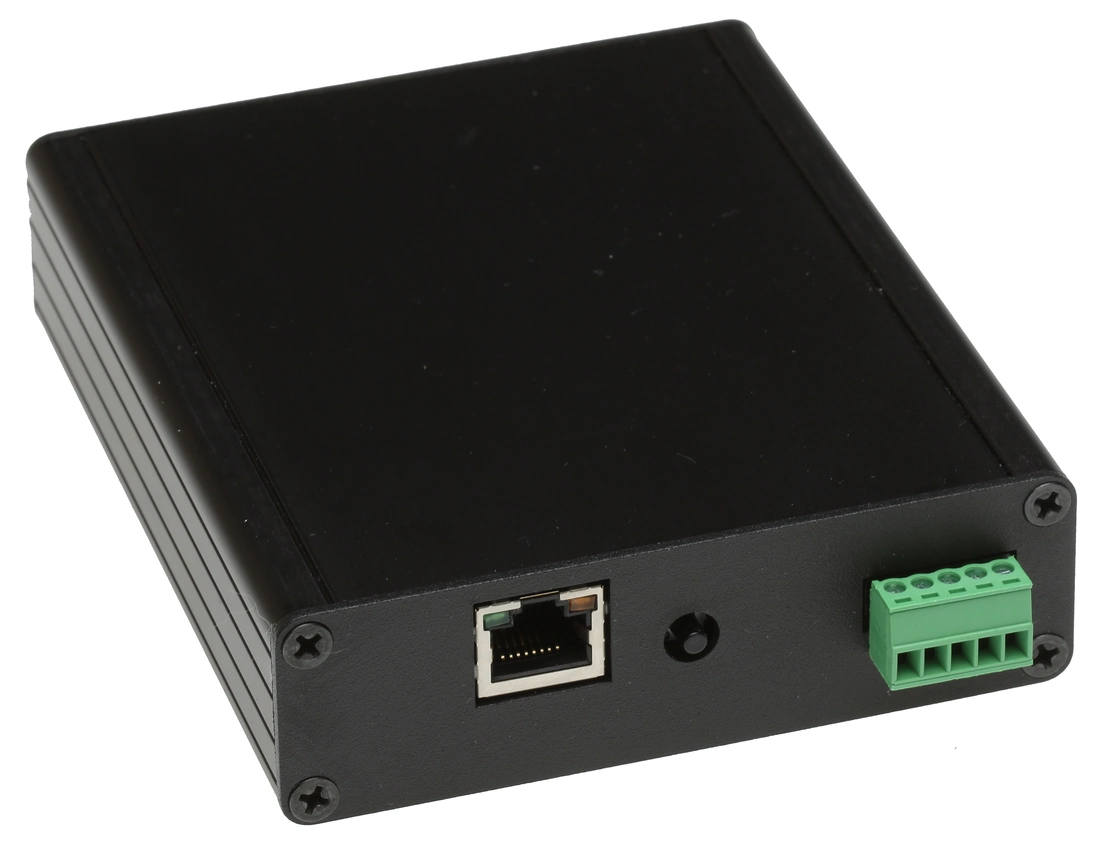 The Power of PoE
PoE (802.3af) is a recognized standard for delivering power over an Ethernet cable. If VoIP PBX phones are in use, PoE is likely present to provide power, creating a system where a single cable provides both power and time synchronization signals. Using low voltage Cat 5/6 cabling saves on installation costs and maintenance. If existing network equipment doesn't support PoE, an optional Power injector is available to convert non-PoE capable network equipment to PoE. It's recommended that an Un-interruptible Power Supply (UPS) be part of the Ethernet network system to maintain clock function during a power outage.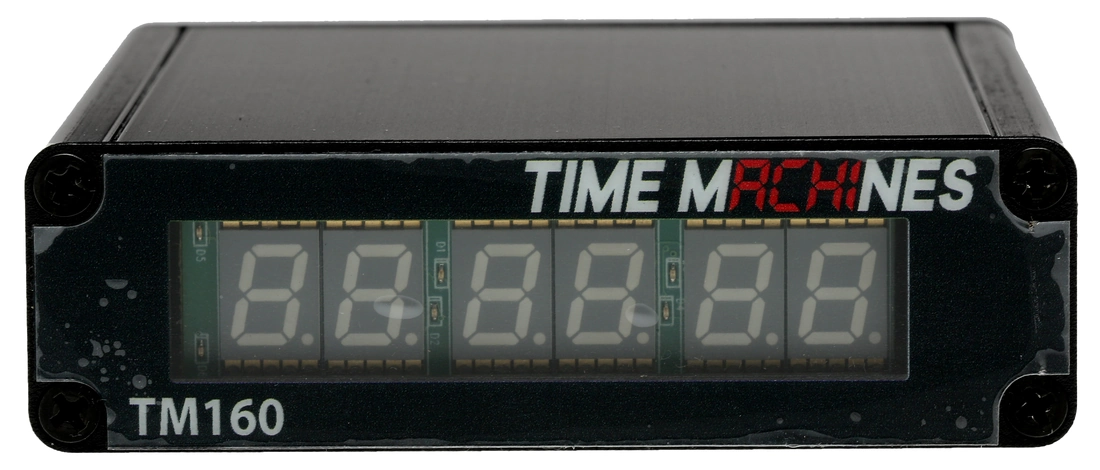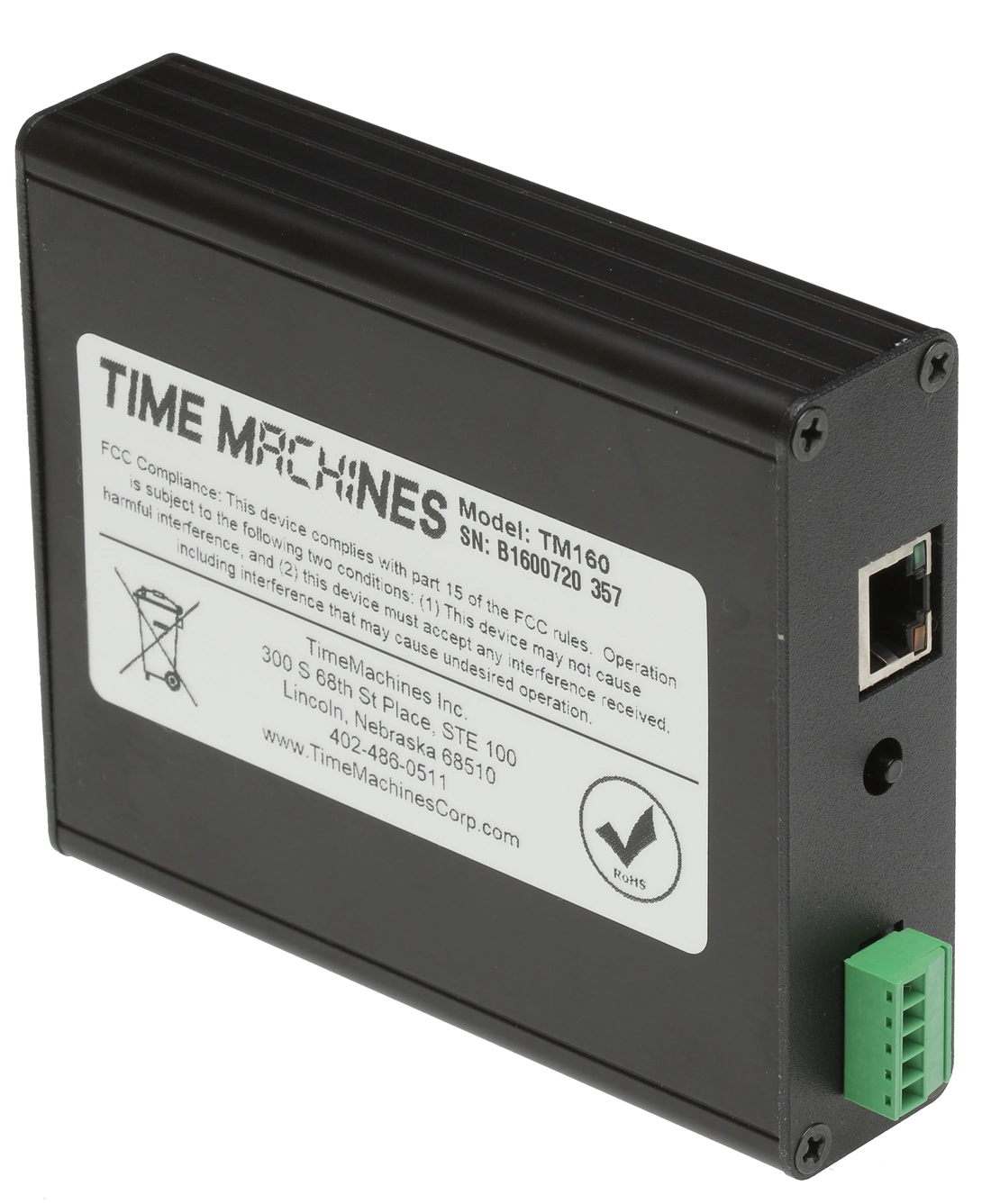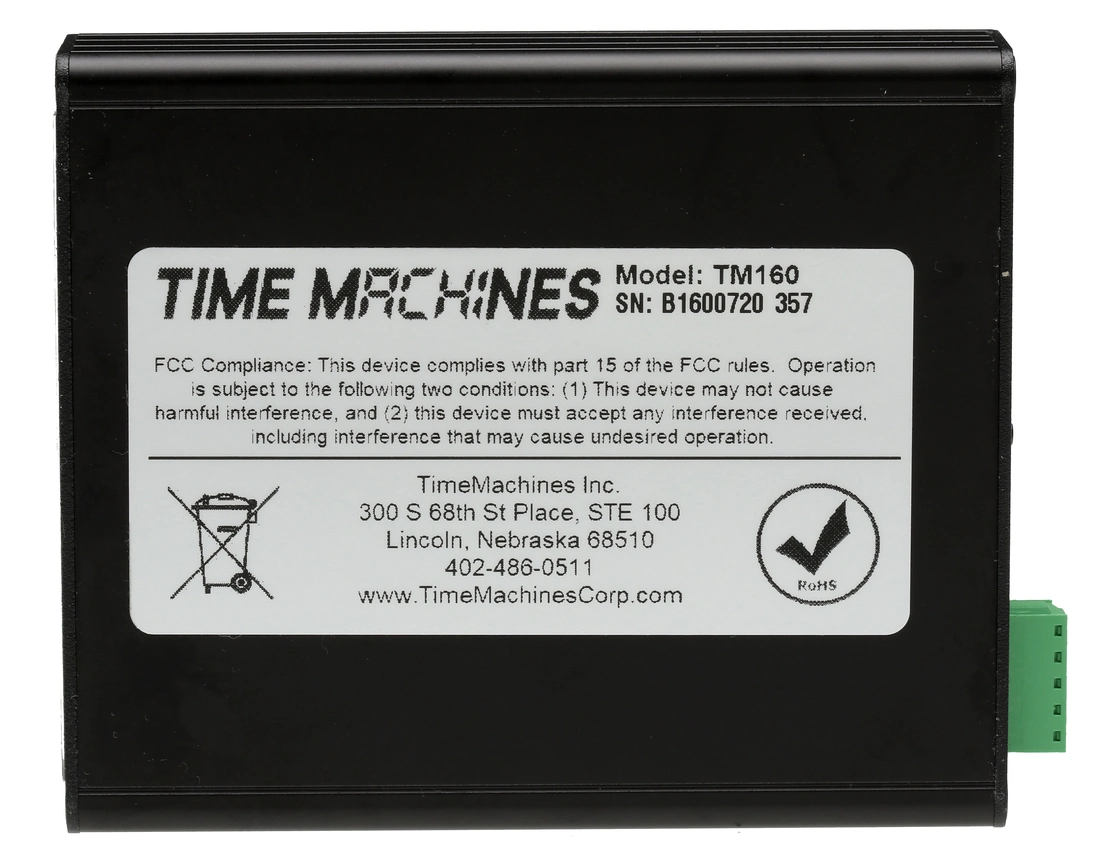 ---
Share this Product