Unique Broadband Systems GPR1100 GPS Disciplined Quad 10MHz Oscillator UBS GPSDO [Refurbished]
(
284916429411)

)

Regular price

$533.00

Sale price

$781.00

(1 available in stock)

Tested/Guaranteed • MINT- Condition • TCXO Oscillator • Quad 10MHz GPSDO • Quad 1PPS Outputs • Sine Wave 10MHz Output • Rear BNC Ports • 5V Antenna Voltage • Web Management Interface


A very lightly used UBS GPR1100 GPS time receiver and frequency generator that's in close to mint cosmetic condition. The unit has been tested - see screenshots below. The unit has an internal 10 MHz TCXO oscillator which drives four sine wave output feeds via BNC rear panel connectors. There are also four 1PPS outputs. I see output on the RS232(1) port every second using a terminal program so I assume that it has the CMMB output option is enabled. Note that this is not ASCII encoded so will not be useful unless you have a means of reading a CMMB timecode signal. The antenna voltage is 5V so you can use almost any professional grade outdoor antenna (26dB gain or more recommended). The antenna connection is a F-Connector type. The antenna will need to be sited outdoors with a complete view of the sky. Operation behind a window or with an obstructed view of the sky will probably not be successful. The GPS module is a generic 12 Channel Motorola M12+ type (or clone) so it's easily and cheaply replaced or upgraded if the need arises. There's a basic web interface (see screenshots below) and the unit ships set to an IP address of 192.168.1.188 so it should be accessible from the most commonly-used subnet address range. DHCP is not supported. The IP address can be changed most easily via the web interface - maybe using direct connection via a cross over cable if your LAN uses an address range that's different from the current setting. Parameters can also be changed via a serial port on the back panel. But this is a RS-485 type so it cannot be directly connected to a PC's RS-232 serial port - an adapter/converter will be needed to convert from 3-wire RS-232 communications to the 4-wire full duplex RS-485 standard. The rear panel RS-485 DB9 connector is wired to a proprietary pin-out (details in the manual) so you will probably need to custom wire a DB9 male connector in order to change the config via the console port (hence the recommendation that you use the web interface for greater simplicity). In my testing I entered the URLs of the config pages in the form http://192.168.1.188/cgi_ipradio?type=1XX where I changed the value of XX to access the different pages (see below). No printed manual is included but a copy may be downloaded from https://www.prostudioconnection.net/2112/UBS_GPR1100_Manual.pdf if required.


Description
Based on a M12MT receiver module, the UBS GPS receiver is a compact, cost effective, GPS locked timing reference.
Designed for applications where 10MHz/1pps clock sources are required to synchronize multiple transmission devices, this module provides an accurate high quality signal set. Multiple outputs enable all base station/site equipment to share a single accurate and stable reference source.
Optionally, UBS GPS receivers provide TOD information via a serial RS232 port, compliant with CMMB standard requirements.
The GPR 1100 unit includes a GPS receiver, as well as a 10 MHz and 1pps distribution system. GPR1100 also includes a controller module, supporting WEB GUI and SNMP interfaces over an Ethernet connection.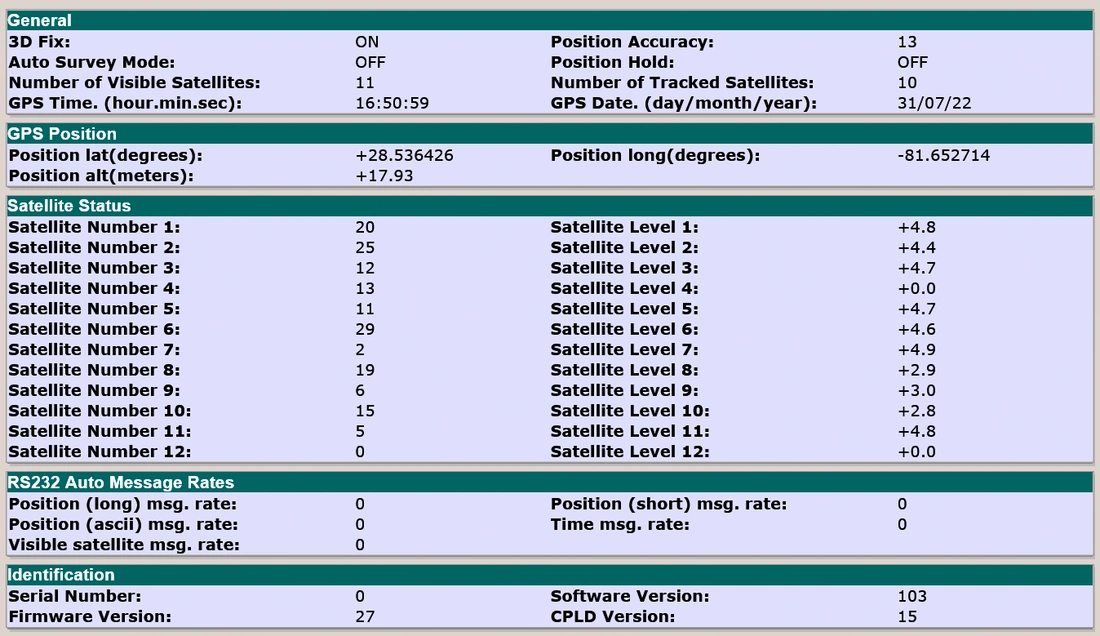 Product Features

Four 10 MHz Outputs

Four 1pps Outputs

Optional RS232 TOD output for CMMB applications

High performance design, utilizing an ovenized quartz oscillator

Antenna cable length compensation

RS-485 Serial port for local console interface

WEB GUI and SNMP control over Ethernet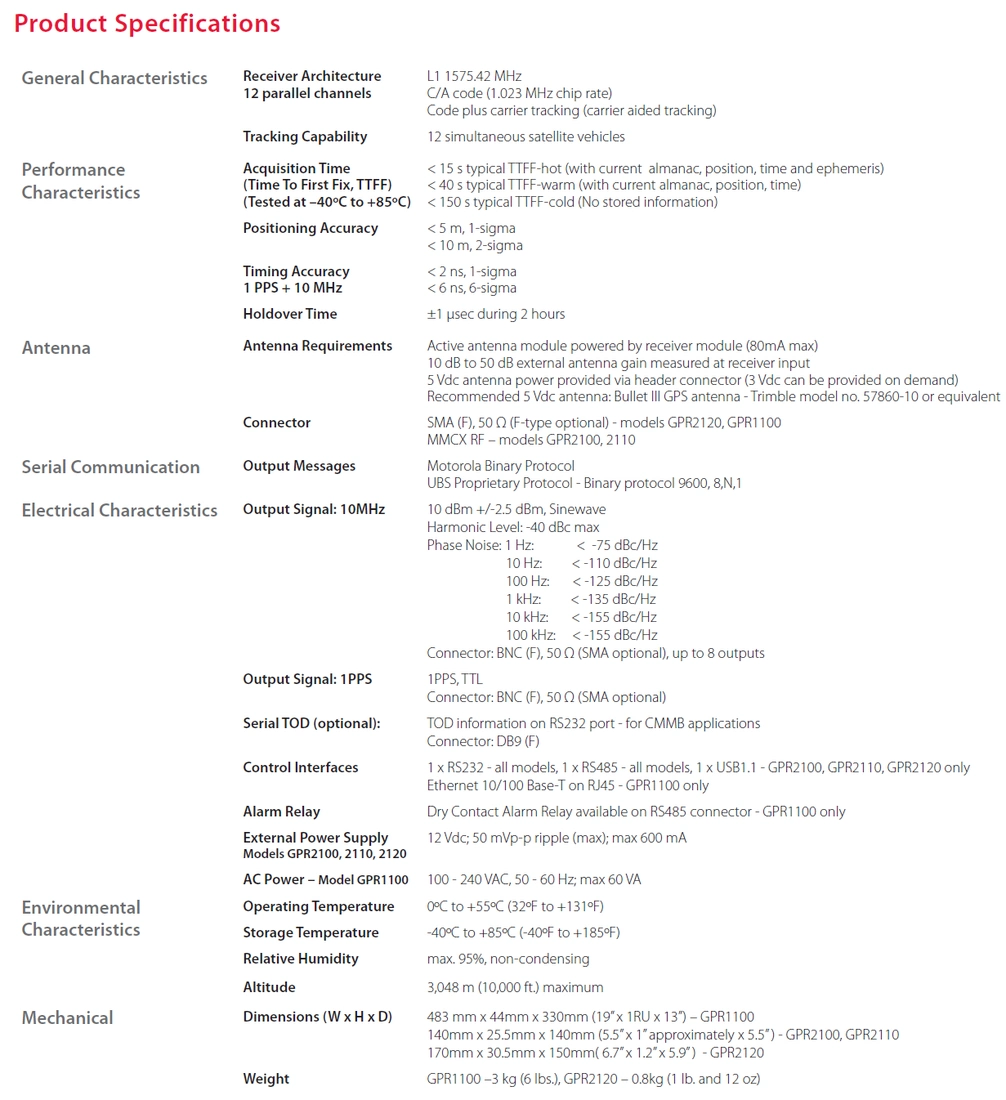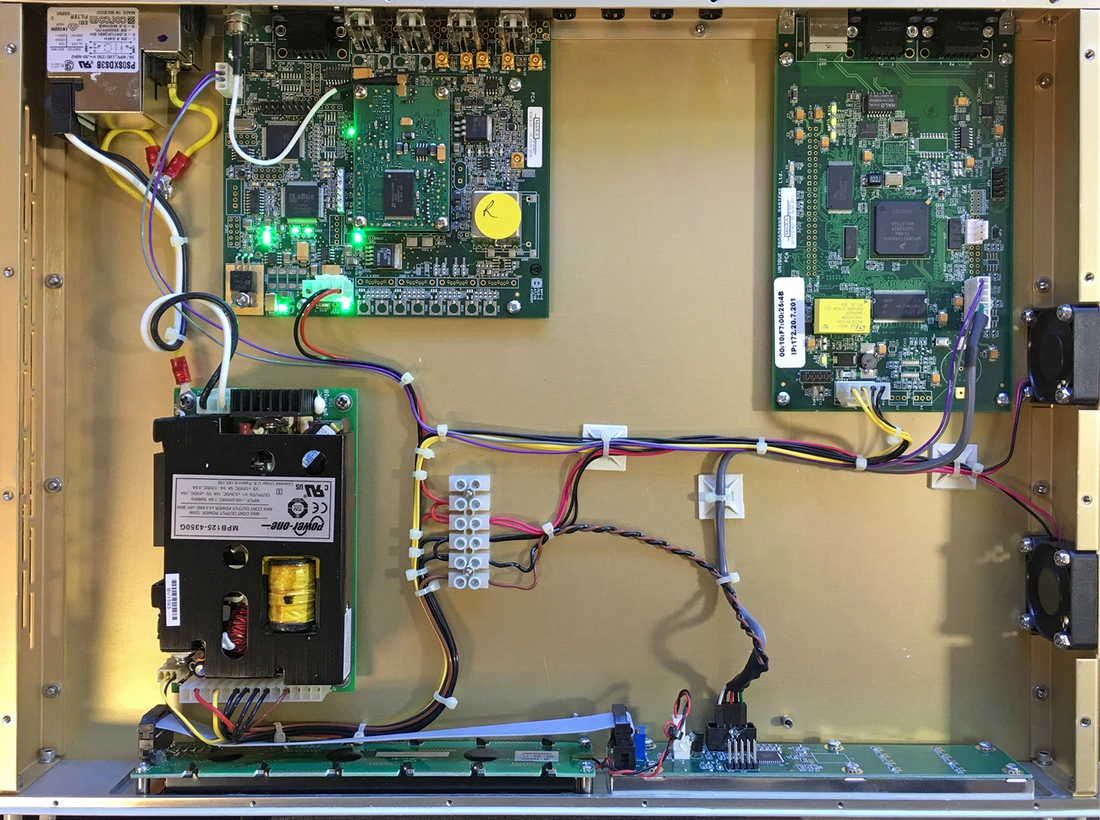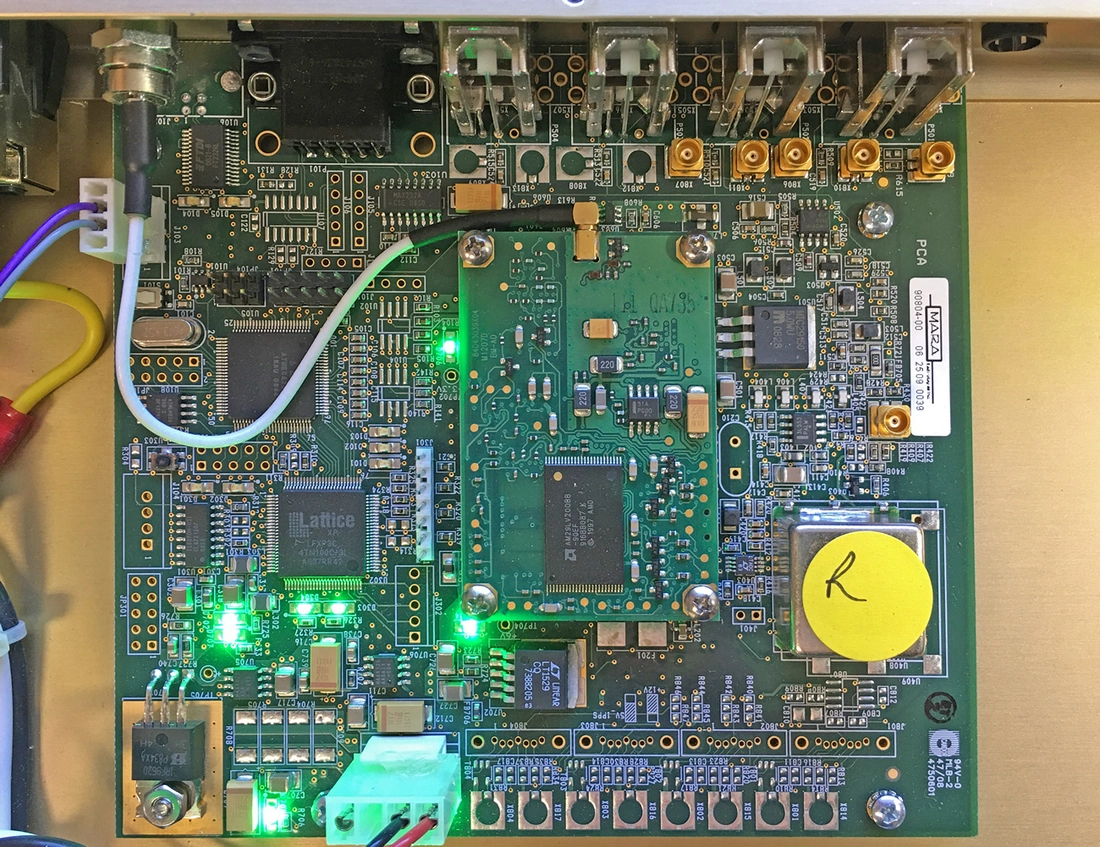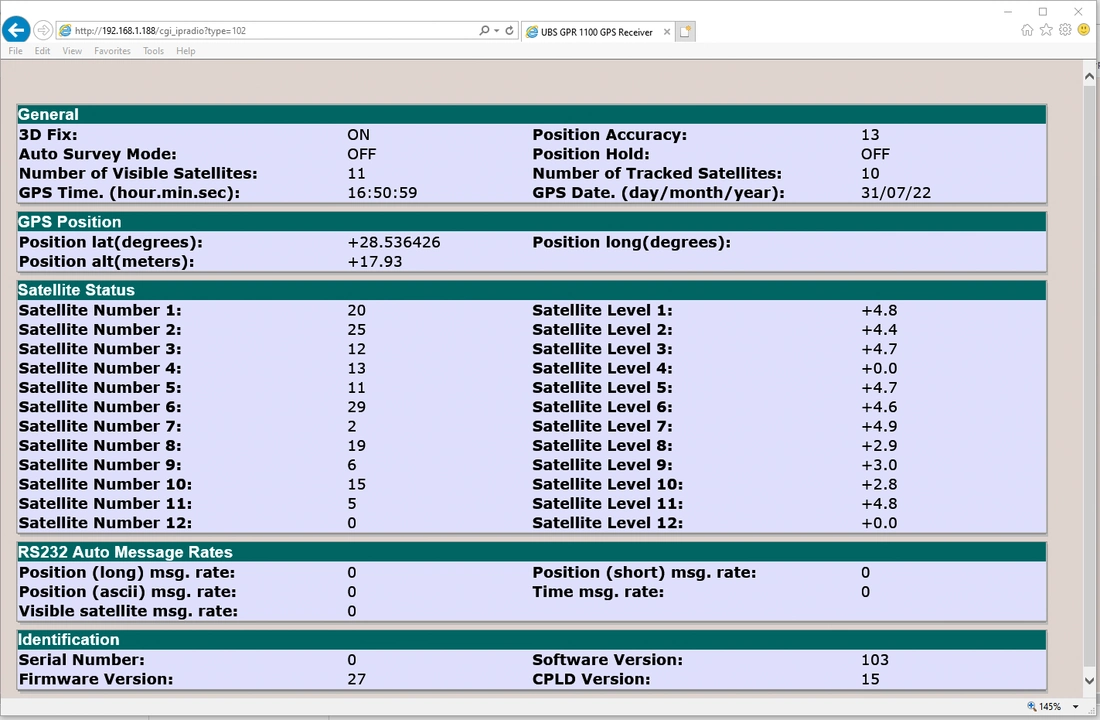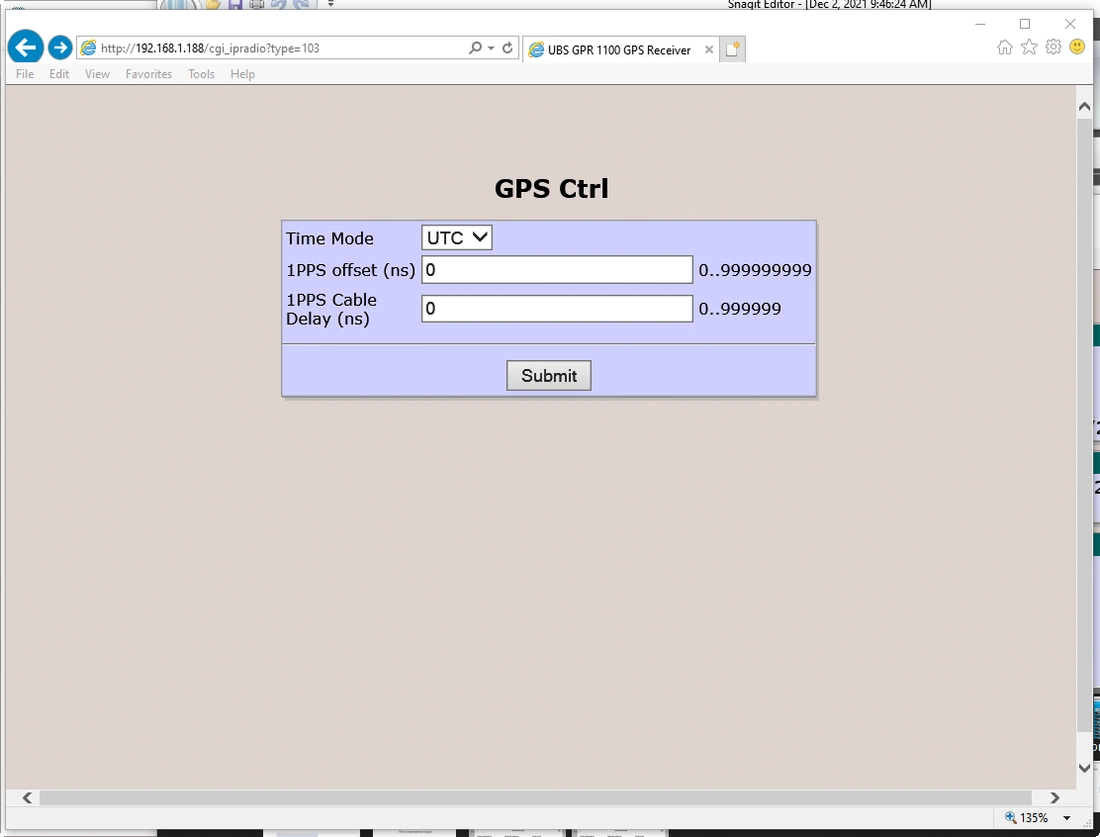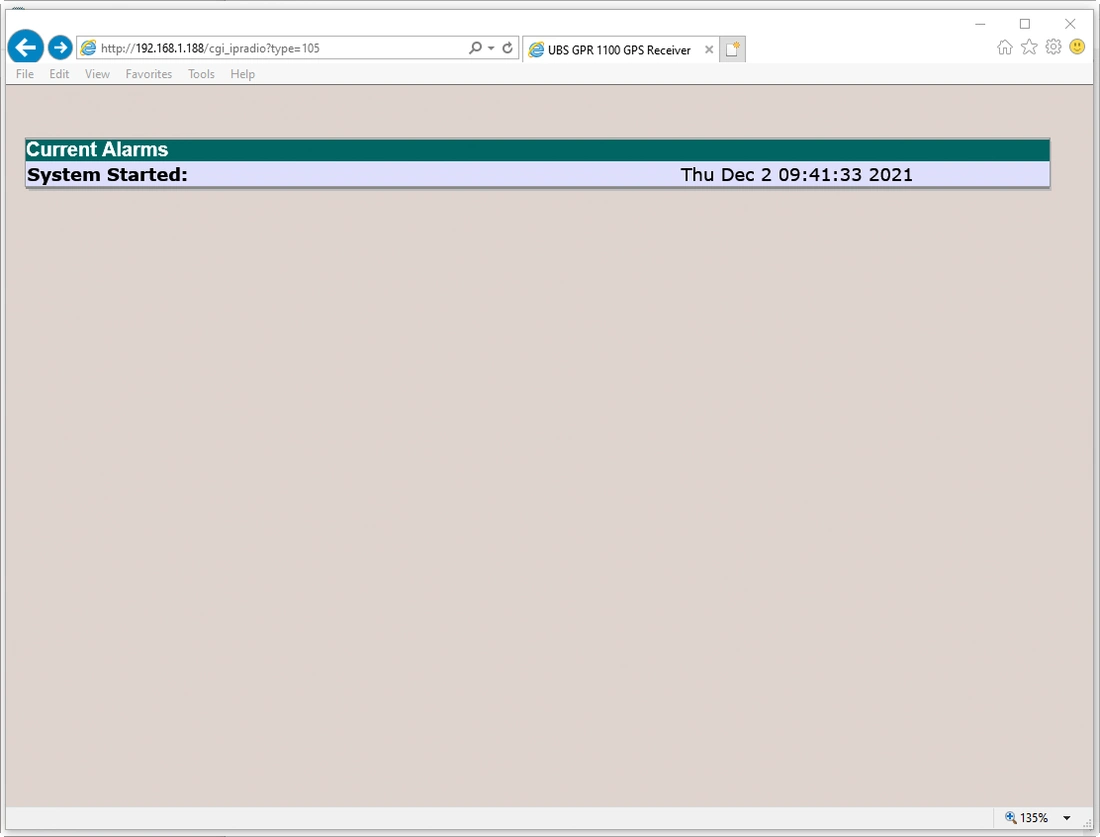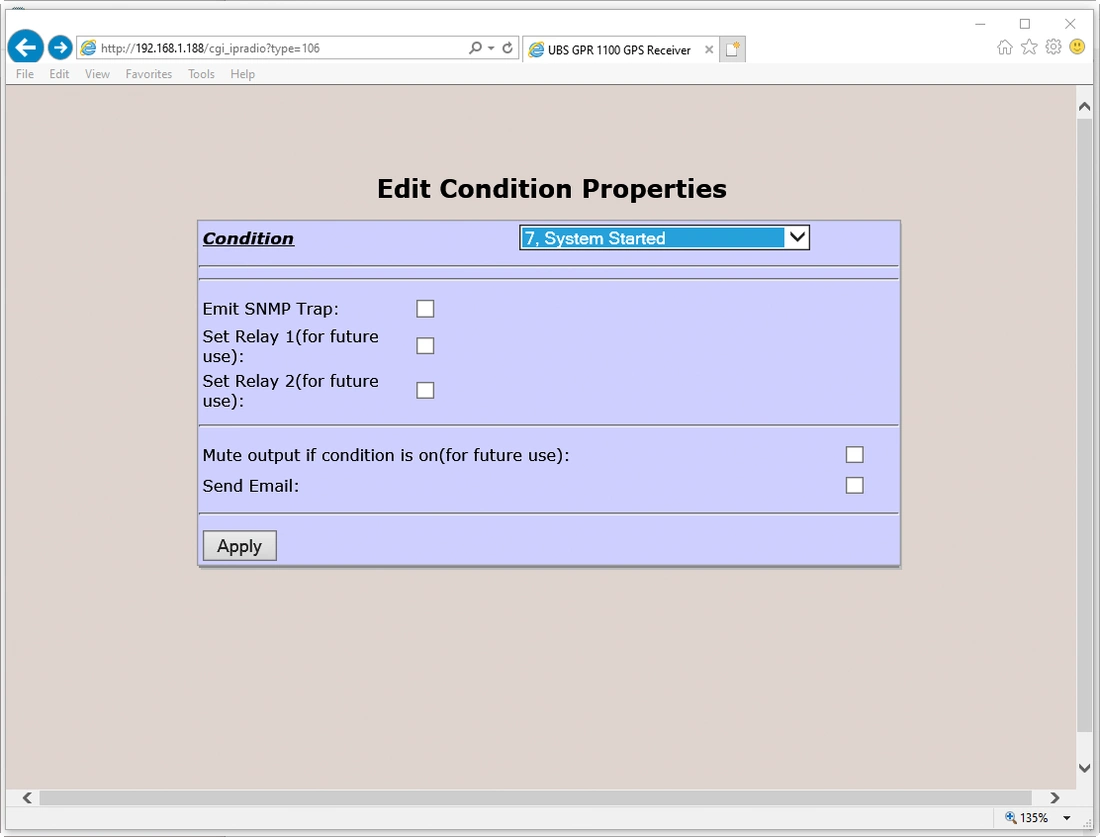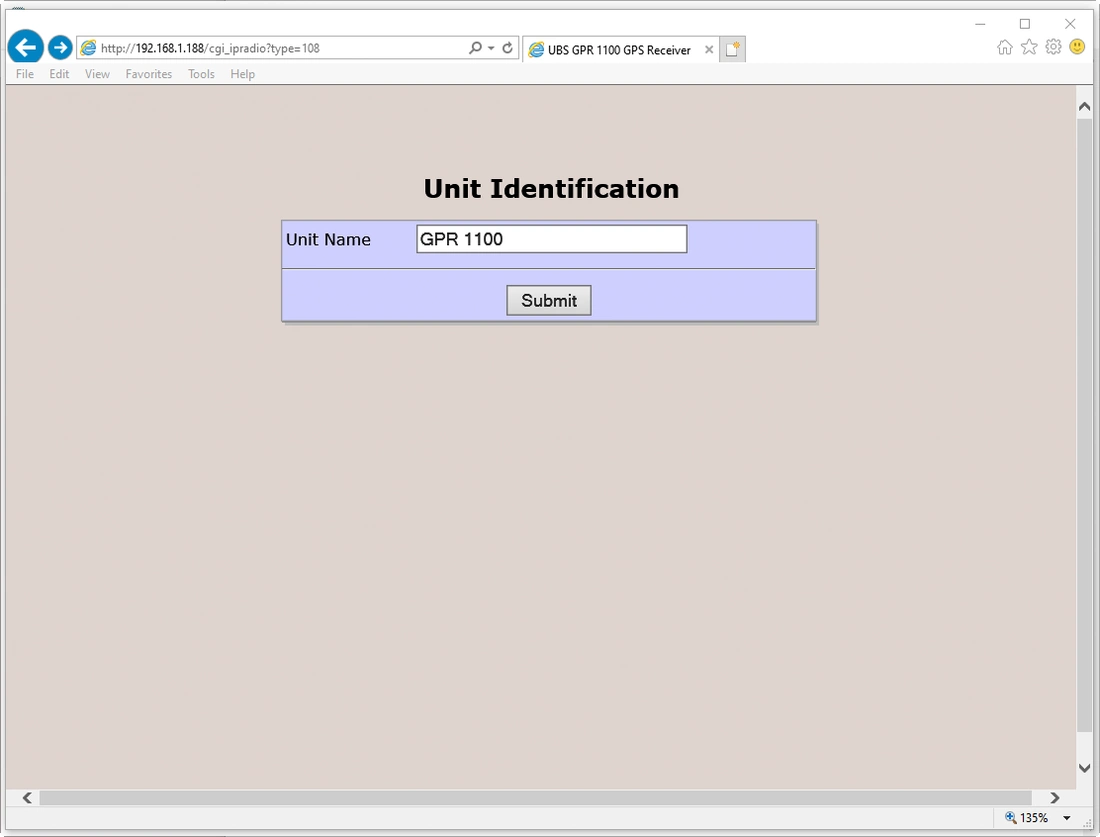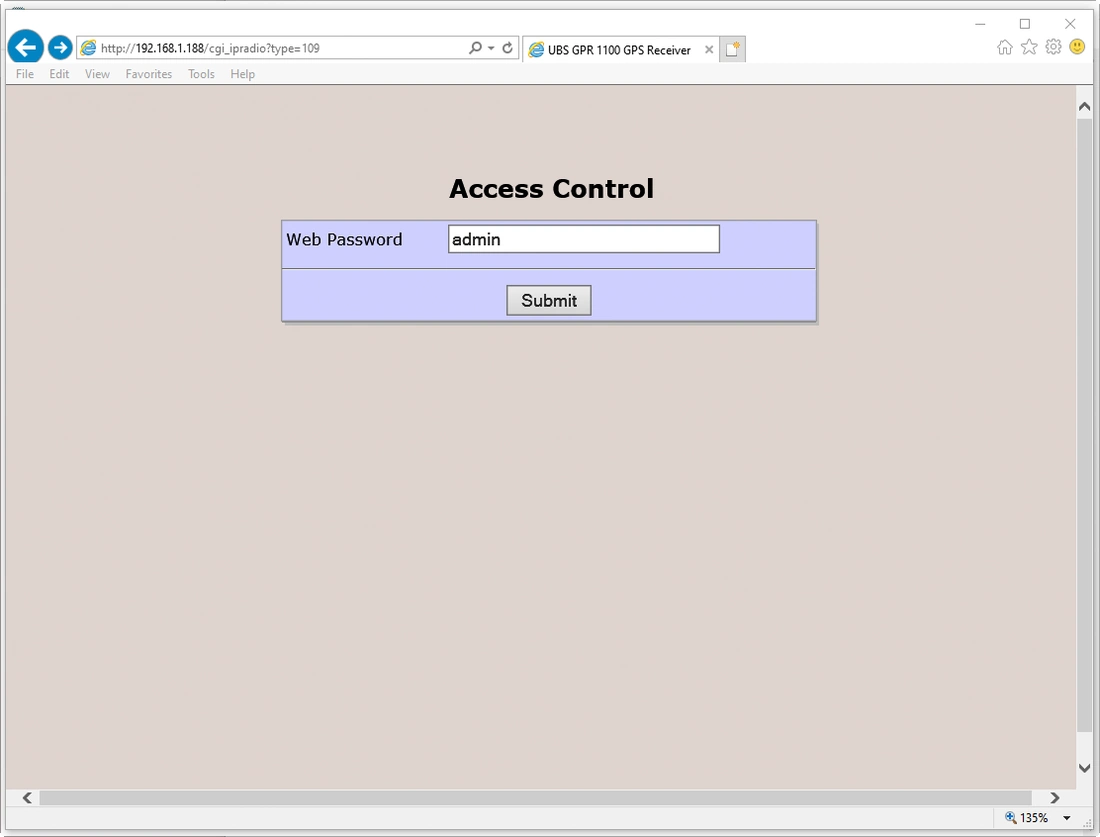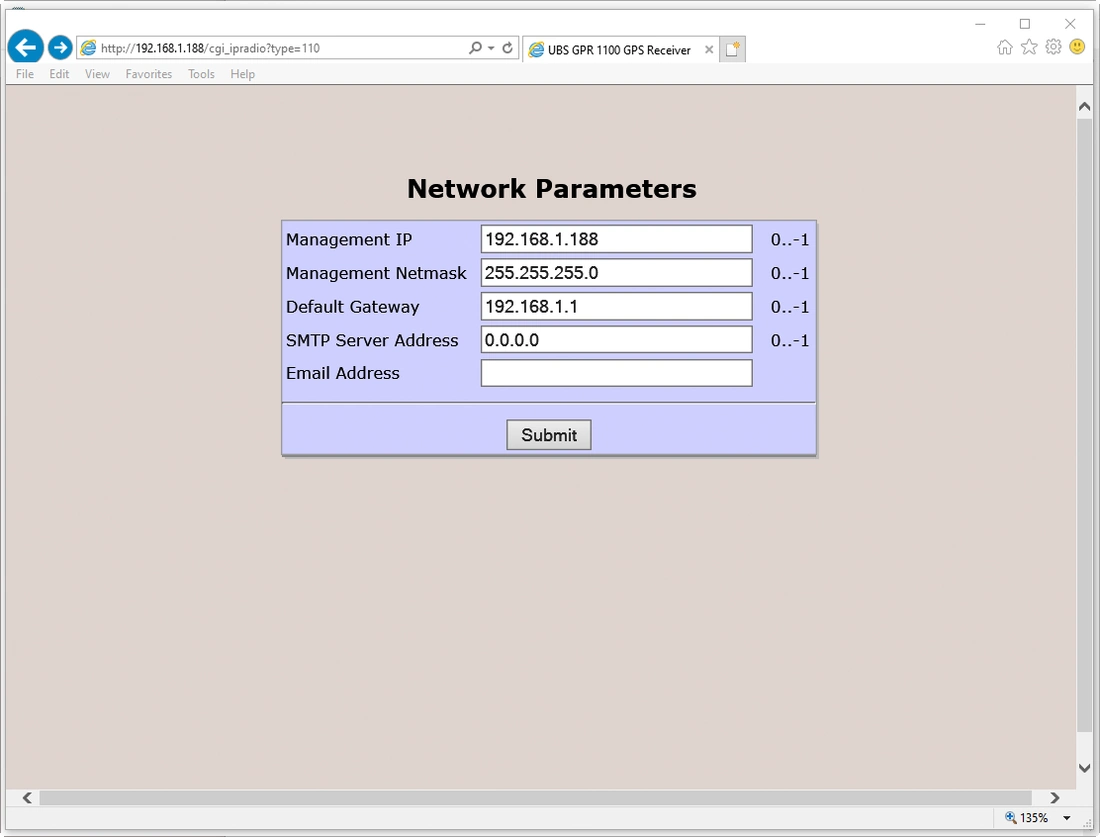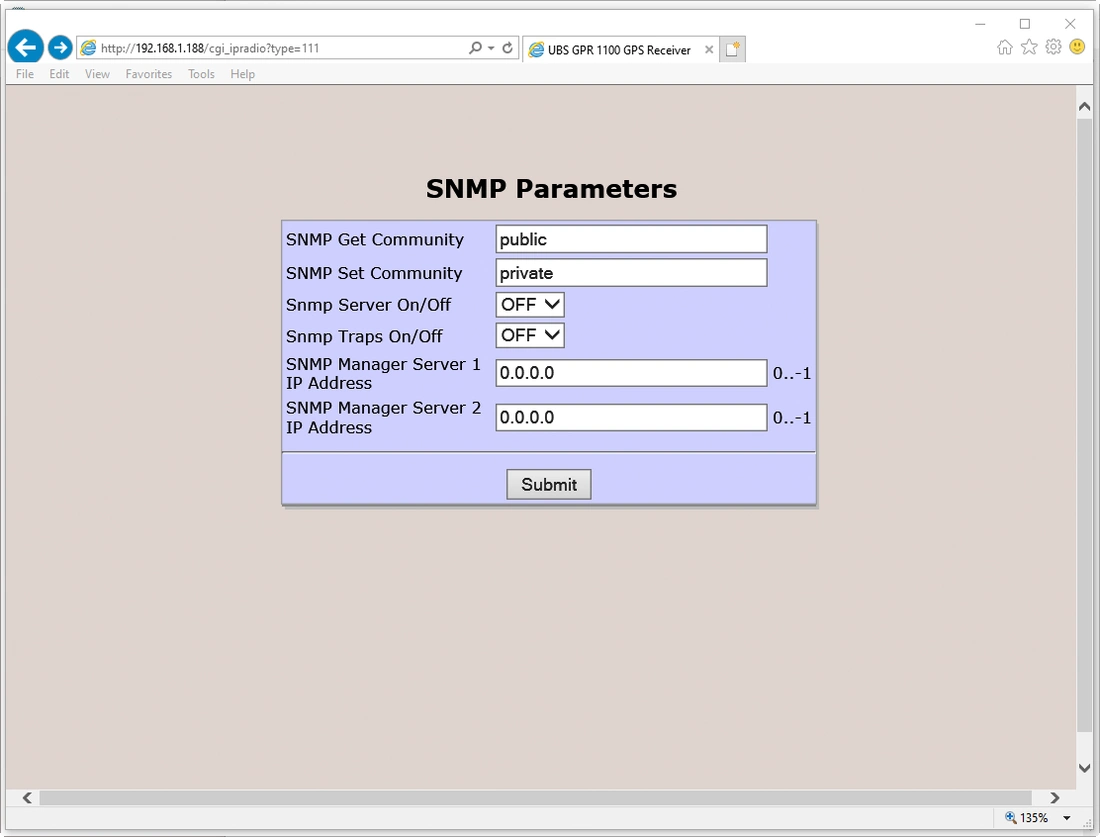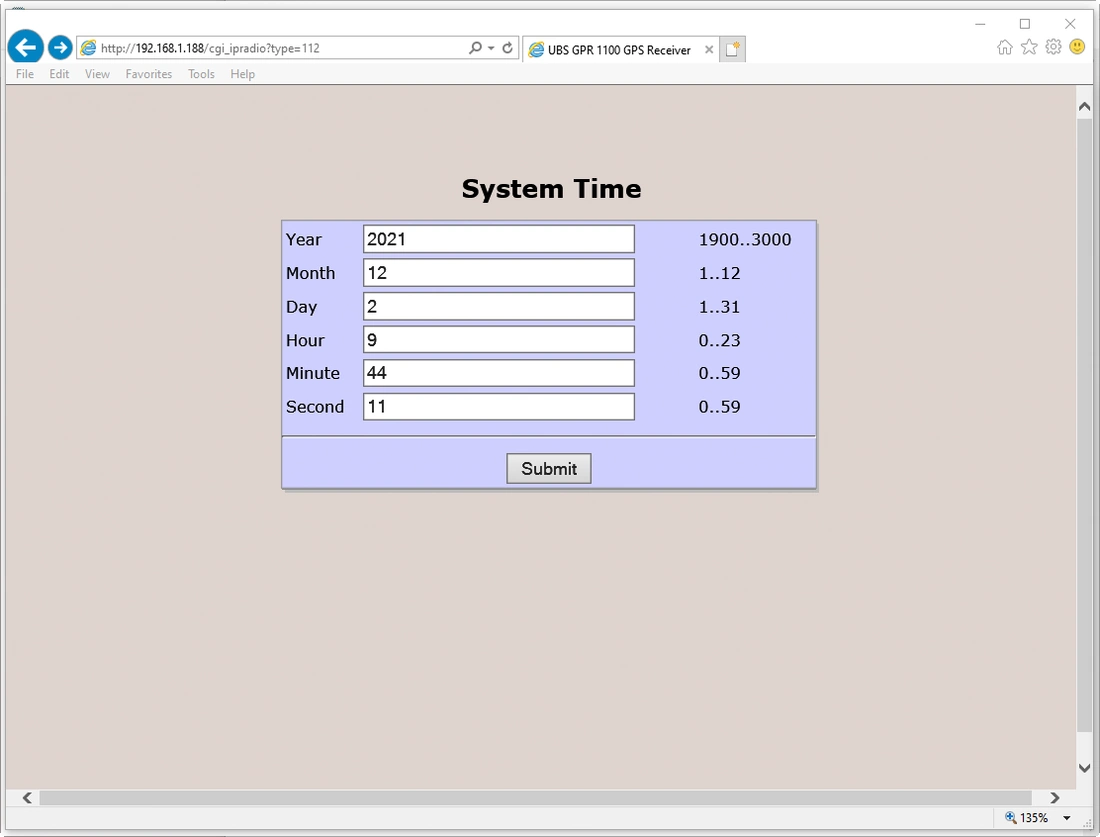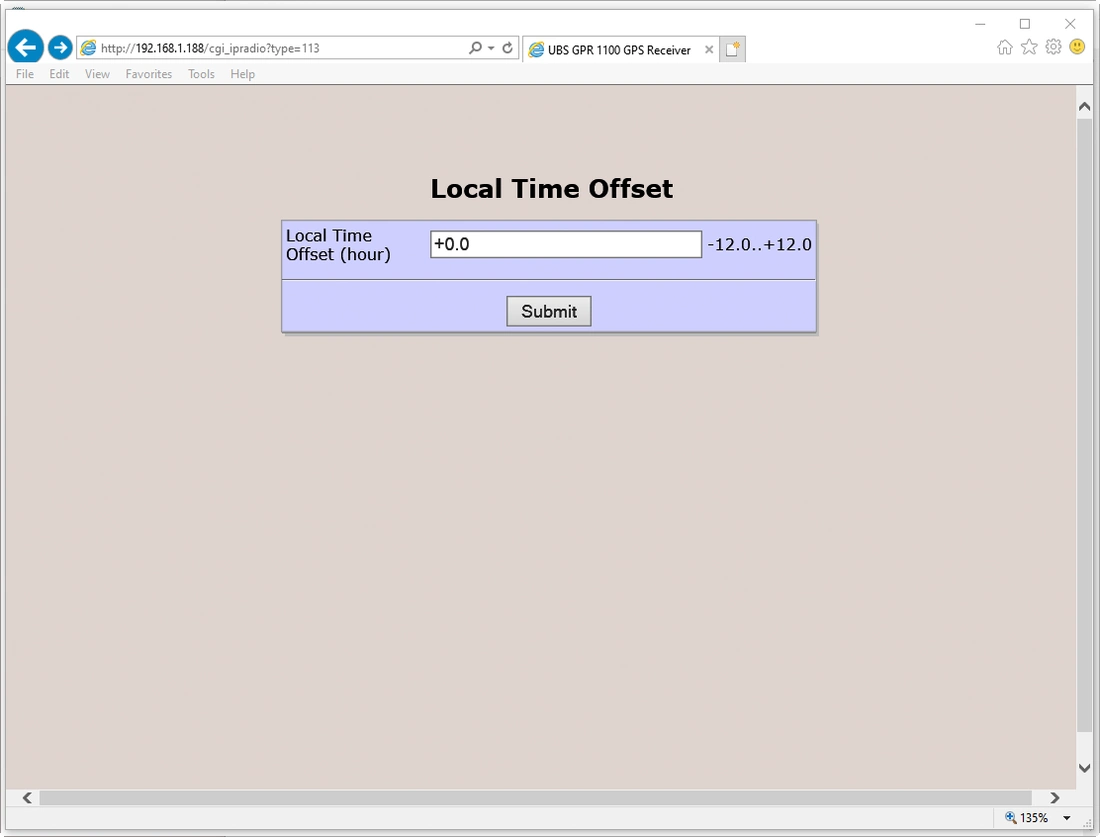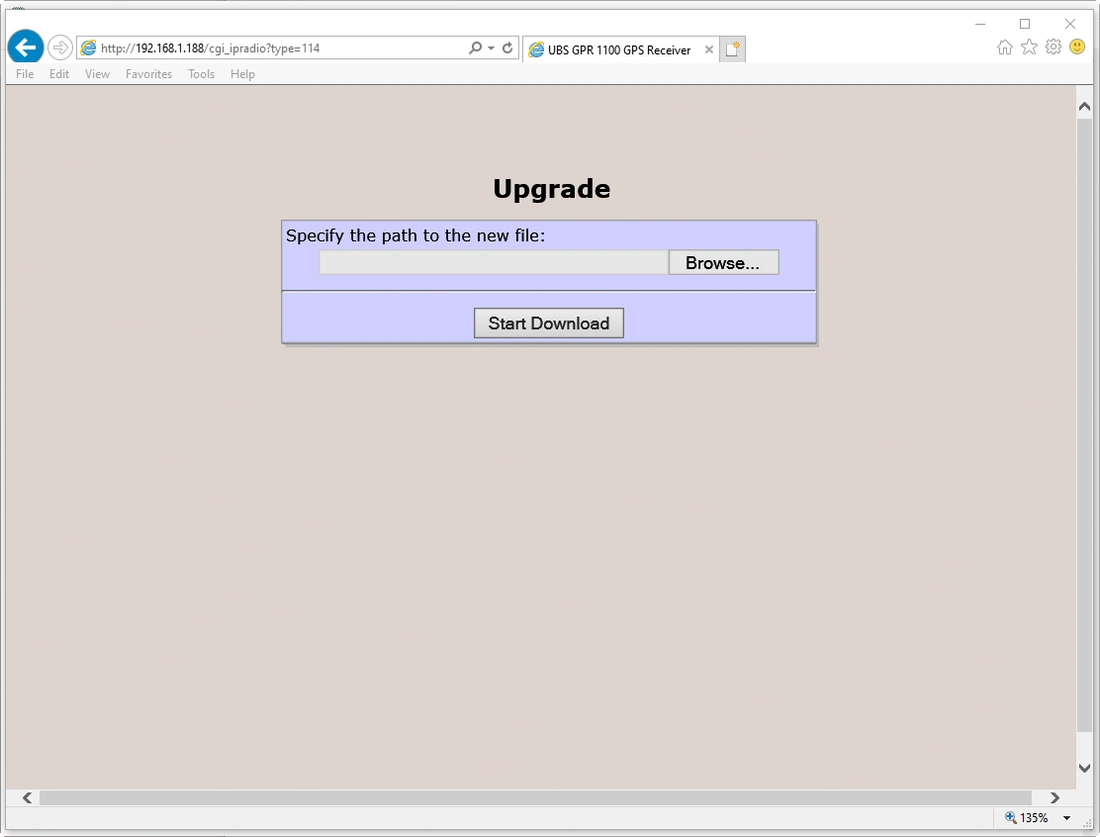 ---
Share this Product
---
More from this collection