Wohler LM53-8 Quad Stereo AES Digital Audio LED VU Peak Level Meter PPM Average [Refurbished]
(
363437701079)

)

Regular price

$216.00

Sale price

$322.00

(1 available in stock)

Wohler LM53-8D • Tested/Guaranteed • Quad Stereo Digital Audio Meter • AES Inputs on Connector Blocks • Very Good Condition • Extended VU Scale • 115/230V Auto Power


Units are lightly used in very good condition and come complete with all connector blocks. Full details may be obtained fron the User Manual at https://www.prostudioconnection.net/1605/Wohler_LM53-8_Digital_Manual.pdf.
Description
The Wohler LM53-8D is a rackmount AES/EBU Digital 8-channel level meter, equipped with four 2-channel 53-segment high resolution Bargraph displays, and offering simultaneous VU and PPM display ballistics, a dedicated brightness trim control, 70dB of usable dynamic range, and a 32 - 48kHz sampling rate on input.
The LM53-8D is a professional unit, designed for use in radio and television broadcast, mobile production vehicles, recording studios, and other applications requiring precise and flexible level monitoring.
The display mode is set as a single segment PPM 'dot' above a VU bar; each segment's color is fixed according to its position on the scale.
Each bargraph meter section (pair) may be individually adjusted for a number of parameters, including Display Mode, Peak Hold, PPM Ballistics, Alternate Scales etc via DIP switches.

Features
1RU rackmount AES/EBU Digital high-resolution 8-channel level meter
32 - 48kHz sampling rate on AES input, wide 70dB dynamic range
-66 to 0dB standard scale
Four 2-channel 53-segment tri-color LED Bargraph display with simultaneous VU and PM display ballistics
Simultaneous visual monitoring of all channels
Extended VU scale with 1dB Midscale resolution
Adjustable front panel Bargraph brightness control
Display Mode ballistics DIP switch controls
The User Manual may be obtained from https://www.prostudioconnection.net/1605/Wohler_LM53-8_Digital_Manual.pdf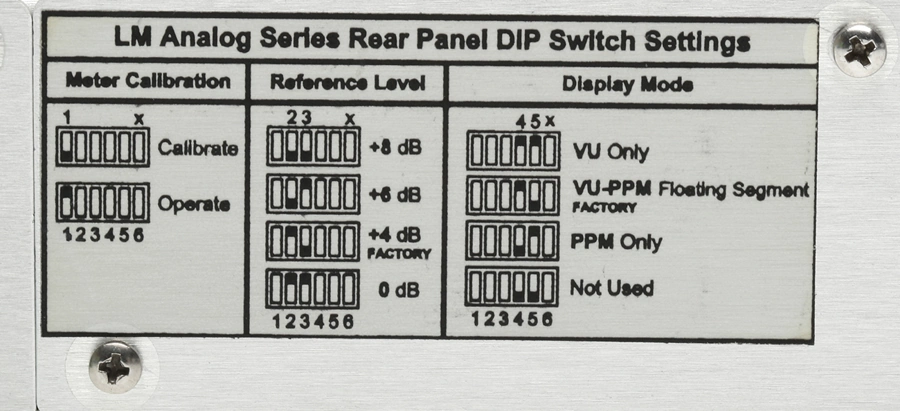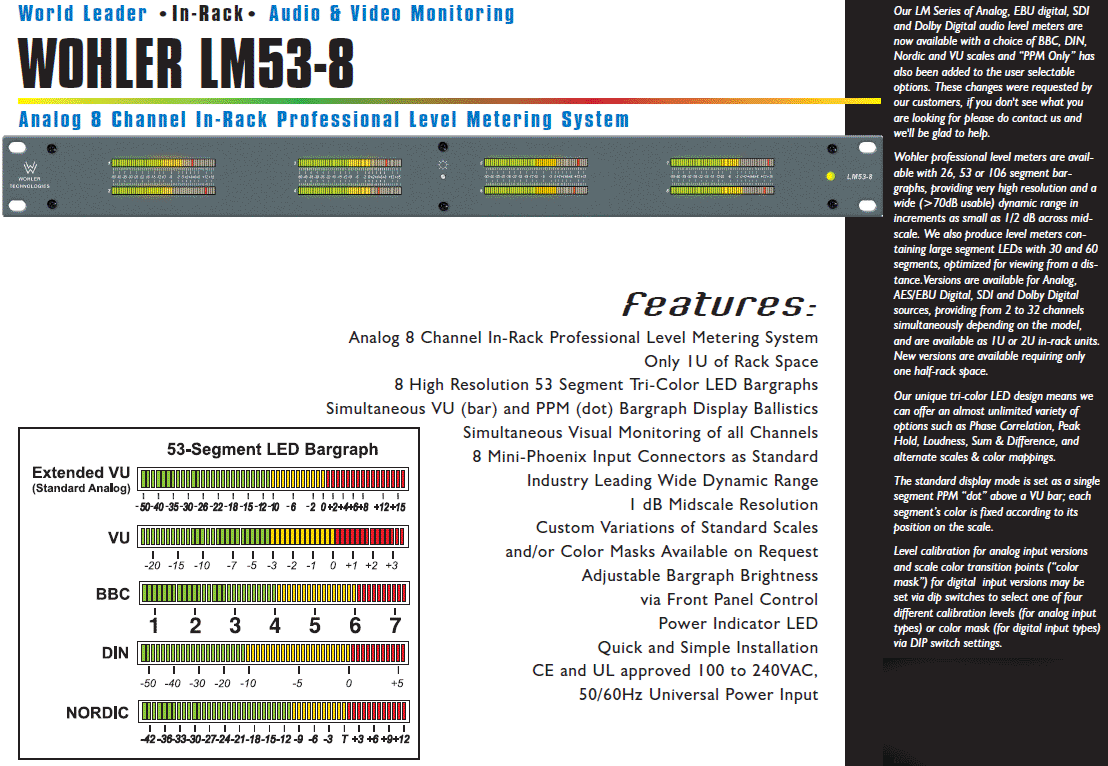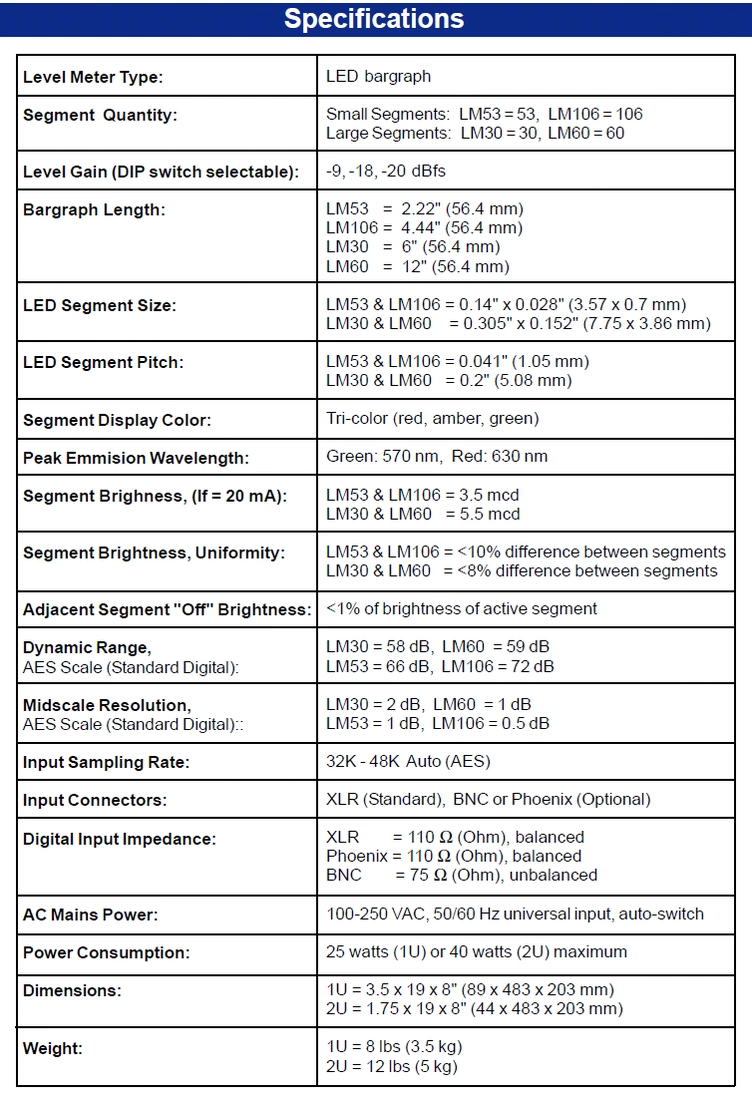 ---
Share this Product
---
More from this collection