AeroAntenna Symmetricom GPS Antenna 26dB 5V-12V TNC AT575-142W-TNCF-000-RG-26-NM
(
363742177880)

)

Regular price

$122.00

Sale price

$181.00

(1 available in stock)

New Old Stock • Near Mint Condition • Symmetricom/TrueTime AT575 GPS Antenna • 5V-12V Power • NPT Pipe Mount • TNC Connector • 26dB Gain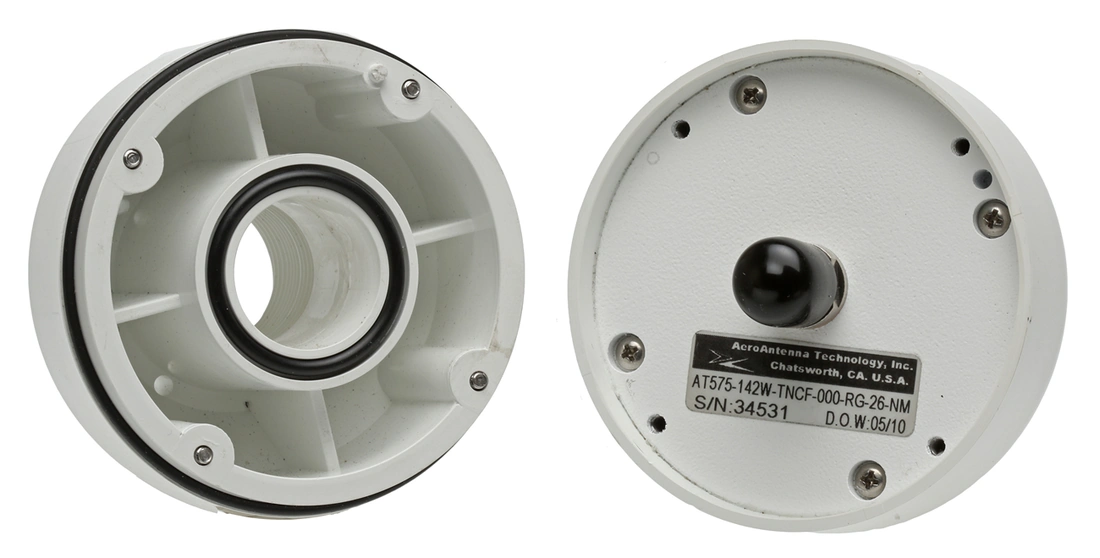 Item is new old stock. Never deployed but showing a few signs of a little "shelf wear". Cosmetic condition is MINT-. The threaded base is a 3/4" NPT thread so you can mount the antenna easily using a standard 3/4" NPT plumbing nipple from Lowes/Home Depot etc.
It's a great general purpose timing antenna which can accept either a 5V or 12V feed. So it is suited to Symmetricom/Microsemi/TrueTime receivers which usually provide 12 volt antenna power. It accepts a male TNC connector on the downlead cable.
It provides 26dB of gain and should therefore provide excellent results when connected to the receiver by a high quality coax downlead (ie. not thin/flexible cable) of up to 50 feet in length. Most professional grade timing receivers will require the antenna to have a complete view of the sky and may not function correctly with an antenna placed behind a window, under a porch or in the shadow of a building.
Introduction
If you have one of the Symmetricom professional GPS Master Clocks with a BNC antenna jack, you'll probably know that the antenna supply voltage is (unusually) 12 Volts and that if you connect to your receiver a generic GPS antenna such as those most commonly sold on eBay you'll fry the antenna as almost all other antennae expect only 5 Volts of power. If in doubt, measure the voltage across the the antenna connector on your receiver. If you see 12V then you may need one of these antennae.
Here's a chance to pick up an outdoor pole mount version of the AeroAntenna AT575 that is specifically matched to the supply voltage of the Symmetricom time servers. Usually these sell for over $200. This antenna will also work very well with receivers that provide 5V power.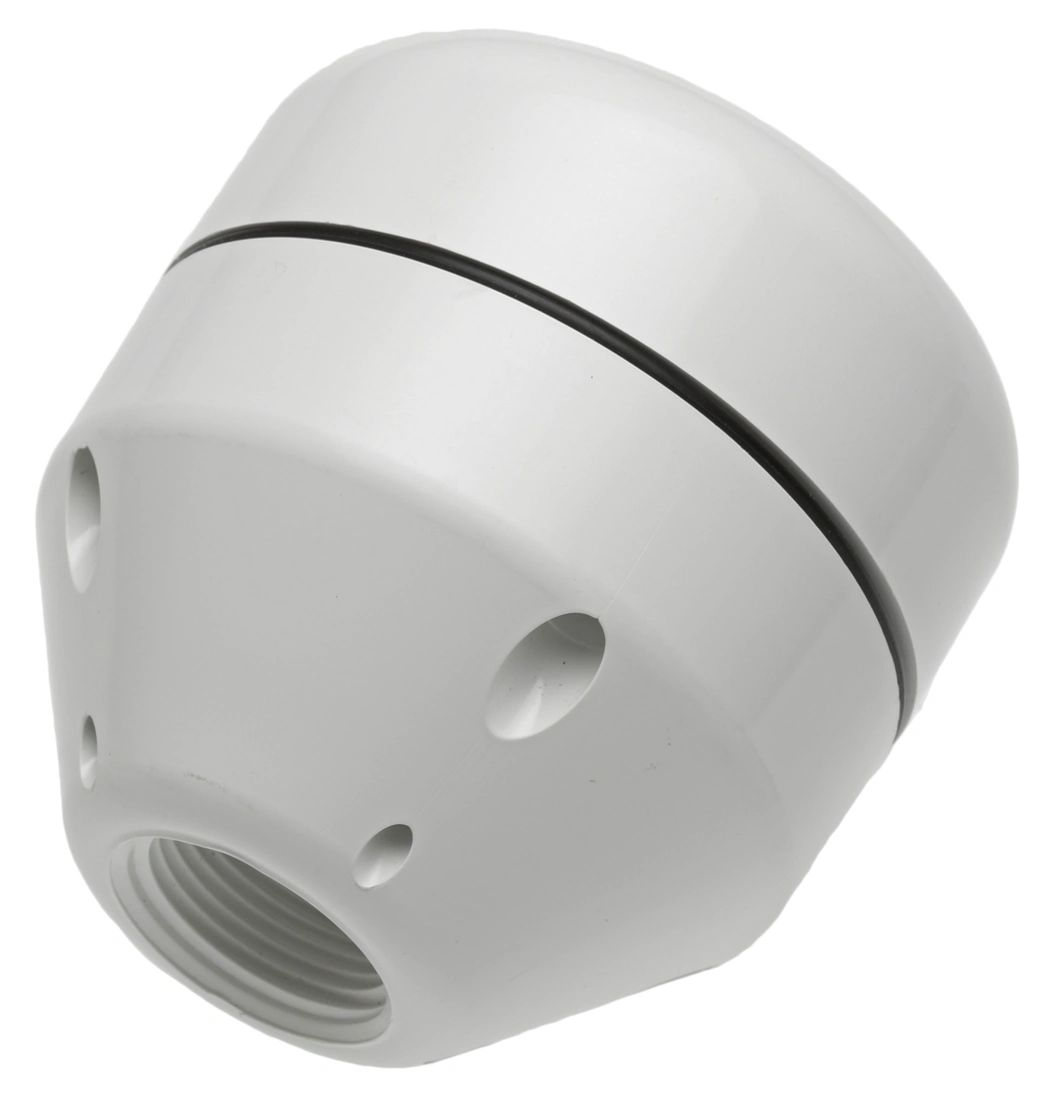 Description
The GPS antenna AT575-142 from AeroAntenna is a high-quality low-cost single frequency GPS antenna with integrated ground plane.
Specifications
Amplification (gain) 26 dB
Input voltage: 5 - 12 VDC
HF-connector: TNC male
Frequency: 1575 ± 10 MHz
Polarization: right hand circular
Axial ratio: max. 3 dB
Noise figure: max. 2,5 dB
Impedance: 50 Ohm
VSWR: < 2.0 : 1
Band rejection: 30 dB @ 1535 MHz, 60 dB @ 1615 MHz
Designed to: DO-160C
Applications
GPS Timing Receiver
Marine and land navigation
Hydrographic surveys
Survey
Machinery control
GPS deformation monitoring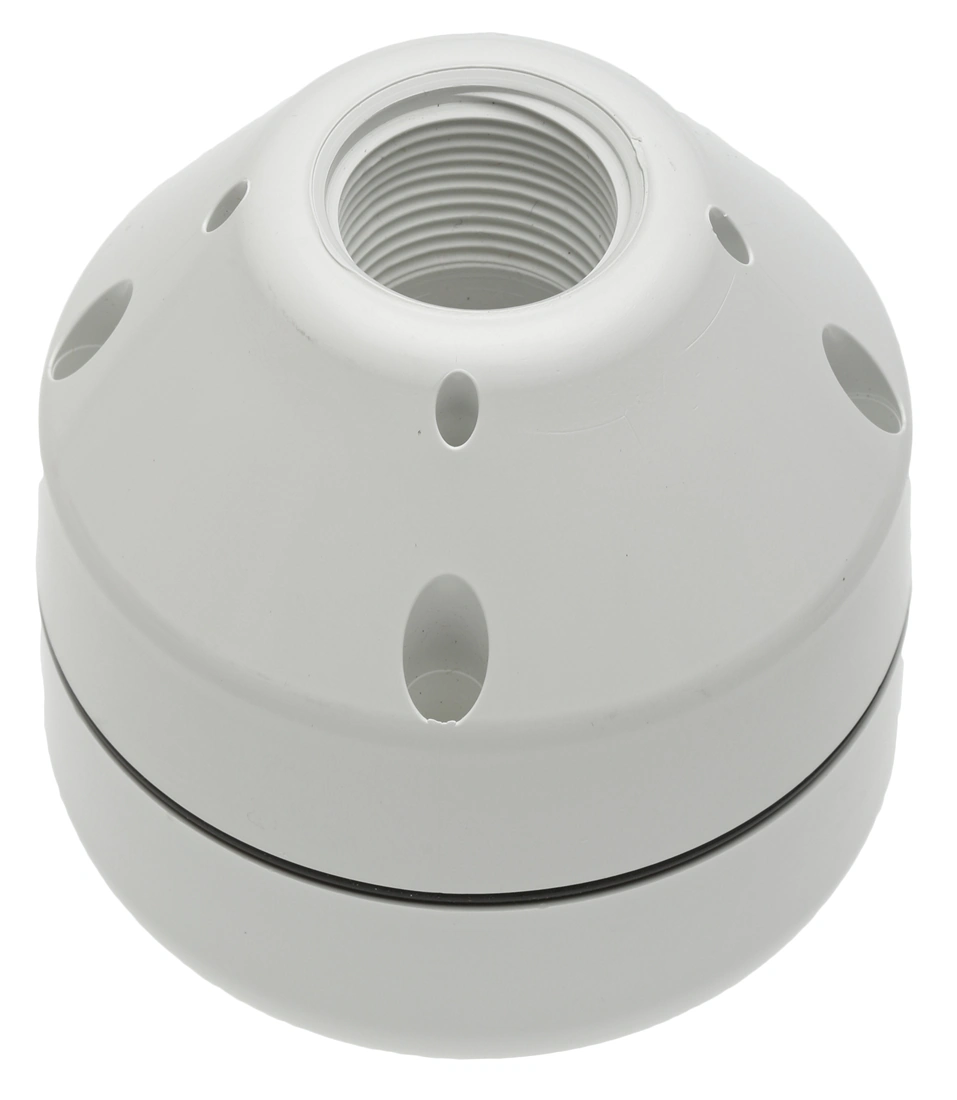 ---
Share this Product
---
More from this collection