Airtools Symetrix RC-6000 Remote Control for 6100 Profanity Delay DUMP Button [Used]
(
235271306572)

)

Regular price

$289.00

Sale price

$424.00

(1 available in stock)

Tested/Guaranteed • Lightly Used • With 24ft Cable • Remote Control Panel for 6000/6100 • Buttons for Cough/Ramp Up/Ramp Down/Exit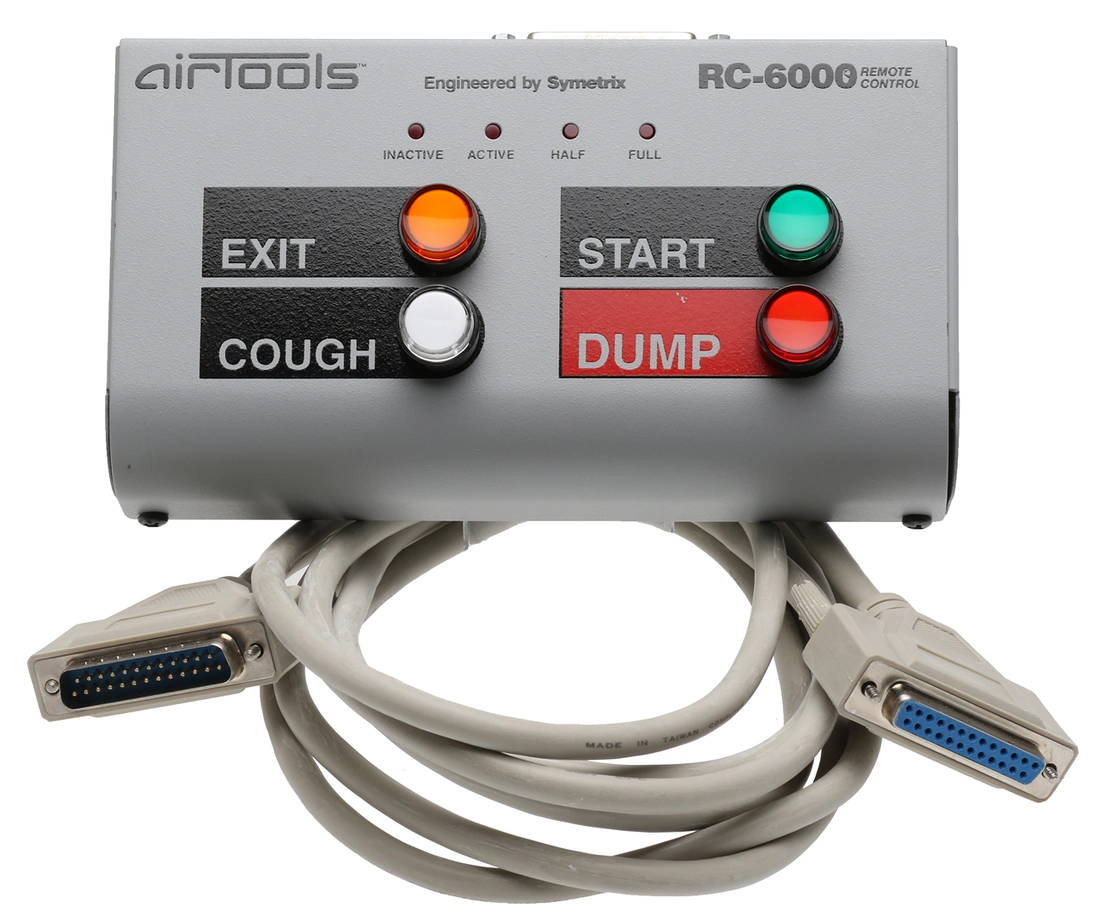 Listing comprises a very lightly used remote control box in very good condition with a 24 foot long connecting cable (ie. longer than shown in the images). The cable is a simple straight-through DB25 Male to DB25 Female type (ie. "printer 25 pin extension cable") and can be bought cheaply in other lengths if required.
Further information is availalable from the User Manual at
https://www.prostudioconnection.net/1401/Symetrix_RC_6000_ug.pdf
Usually Sells for $539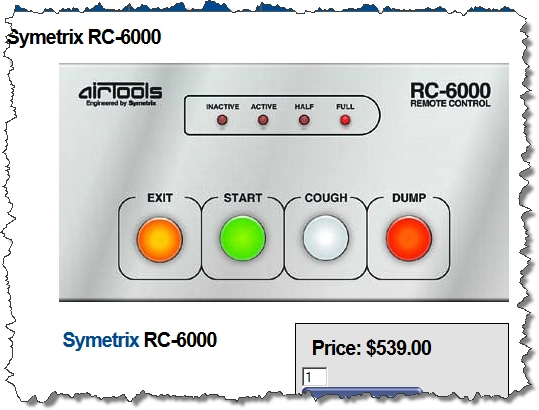 Description
Accessory desktop remote control for the 6000 or 6100 Broadcast Audio Delays.
Permits producers or on-air talent to control the main functions of either delay.
Lighted push-button switches mirror front panel controls.
View the operational status of the delay with Delay Inactive, Delay Active, Half and Full delay indicators.
24 foot cable included.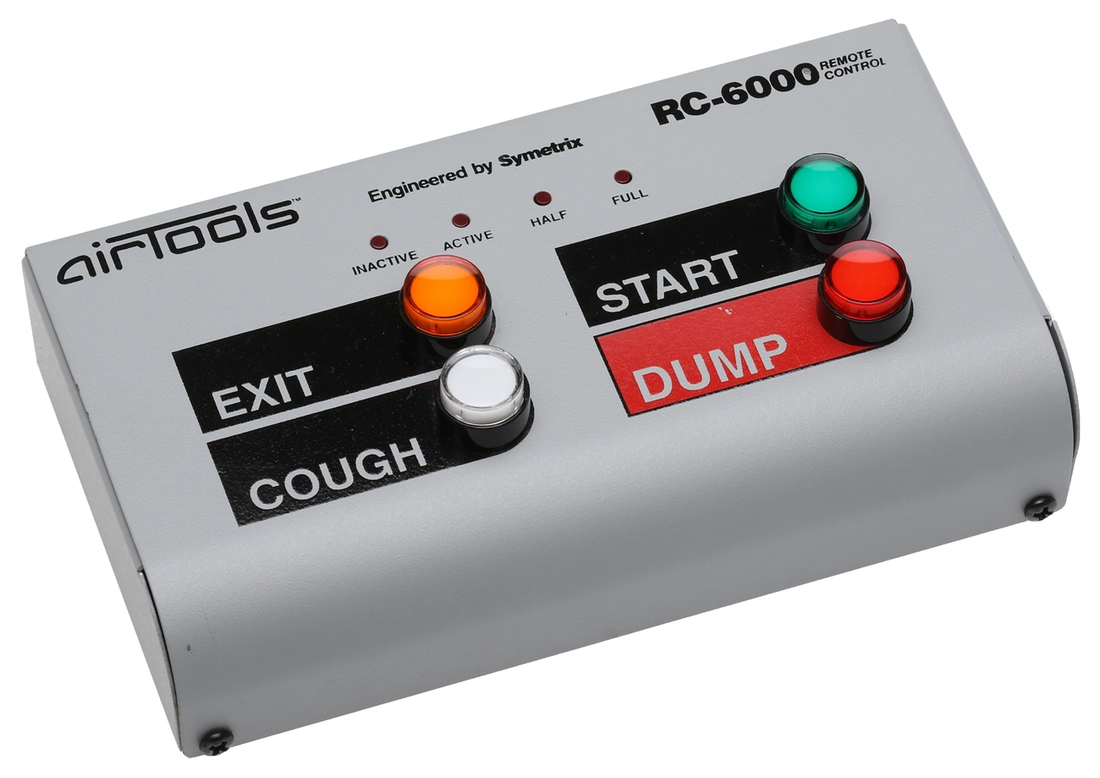 Product Details
The RC-6000 Remote Control permits producers or on-air talent to control the main functions of the AirTools 6000 or 6100 Broadcast Audio Delays.
Monitor Active/Inactive status as well as the amount of preset delay in memory. Lighted switches activate the Exit, Start, Cough and Dump functions.
Specifications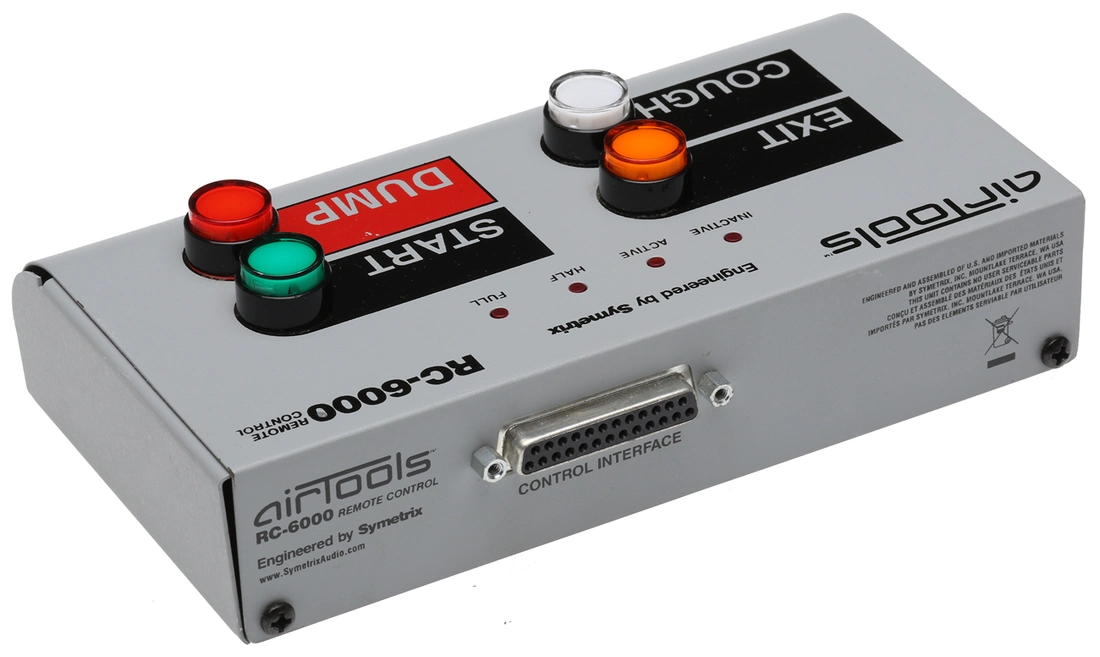 Mechanical Data
Space Required
WDH 18.16 cm x 9.78 cm x 3.81 cm / 7.15 in x 3.85 in x 1.5 in. Depth does not include connector allowance. Allow at least 1 inch additional clearance for rear panel connections. Additional depth may be required depending upon your specific wiring and connections.

Electrical
N/A Power comes from the 6000 or 6100 via the included cable.

Ventilation
Maximum recommended ambient operating temperature is 30
C / 86 F. Ventilation should not be impeded by covering the unit with items such as newspapers, tablecloths, curtains, etc.

Weight
0.24 kg / 0.52 lbs.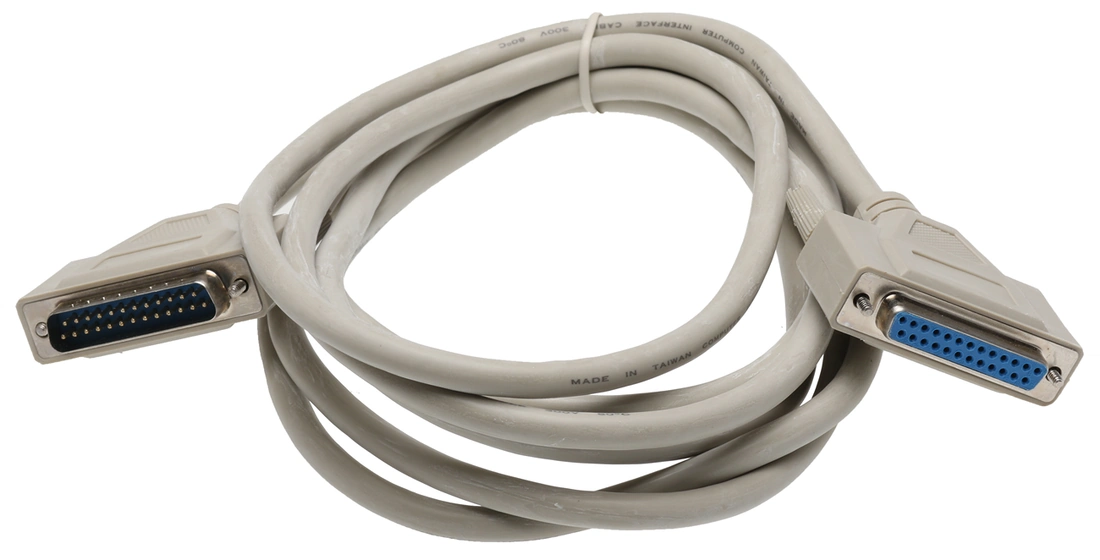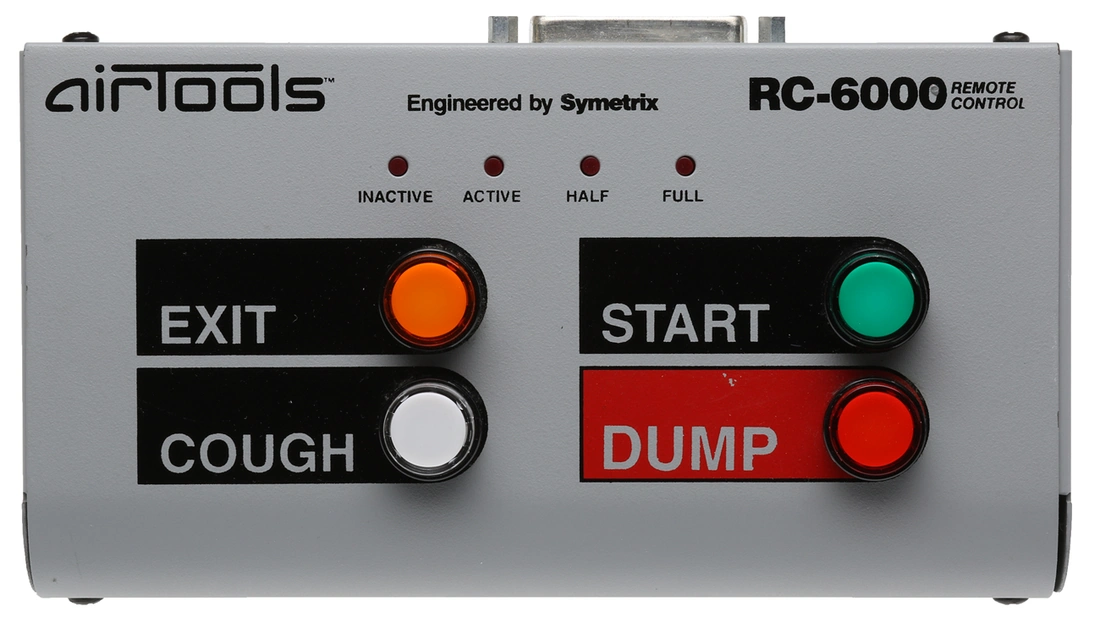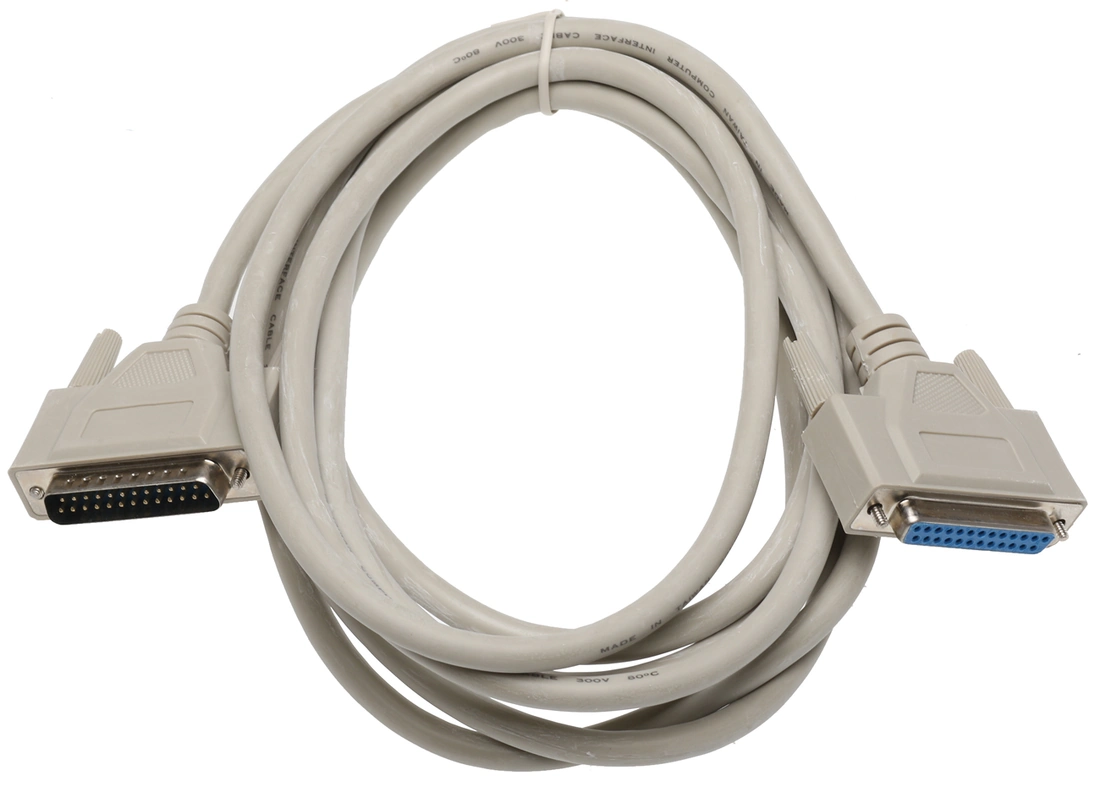 ---
Share this Product
---
More from this collection