AudioScience ASI5541 Broadcast Multichannel Quad AES/EBU Digital PCI Sound Card [Refurbished]
(
233226921733)

)

Regular price

$209.00

Sale price

$466.00

(2 available in stock)

Broadcast AES/EBU Digital Audio Sound Card • Multichannel 4 Stereo Ins/Outs • Used, Near Mint Condition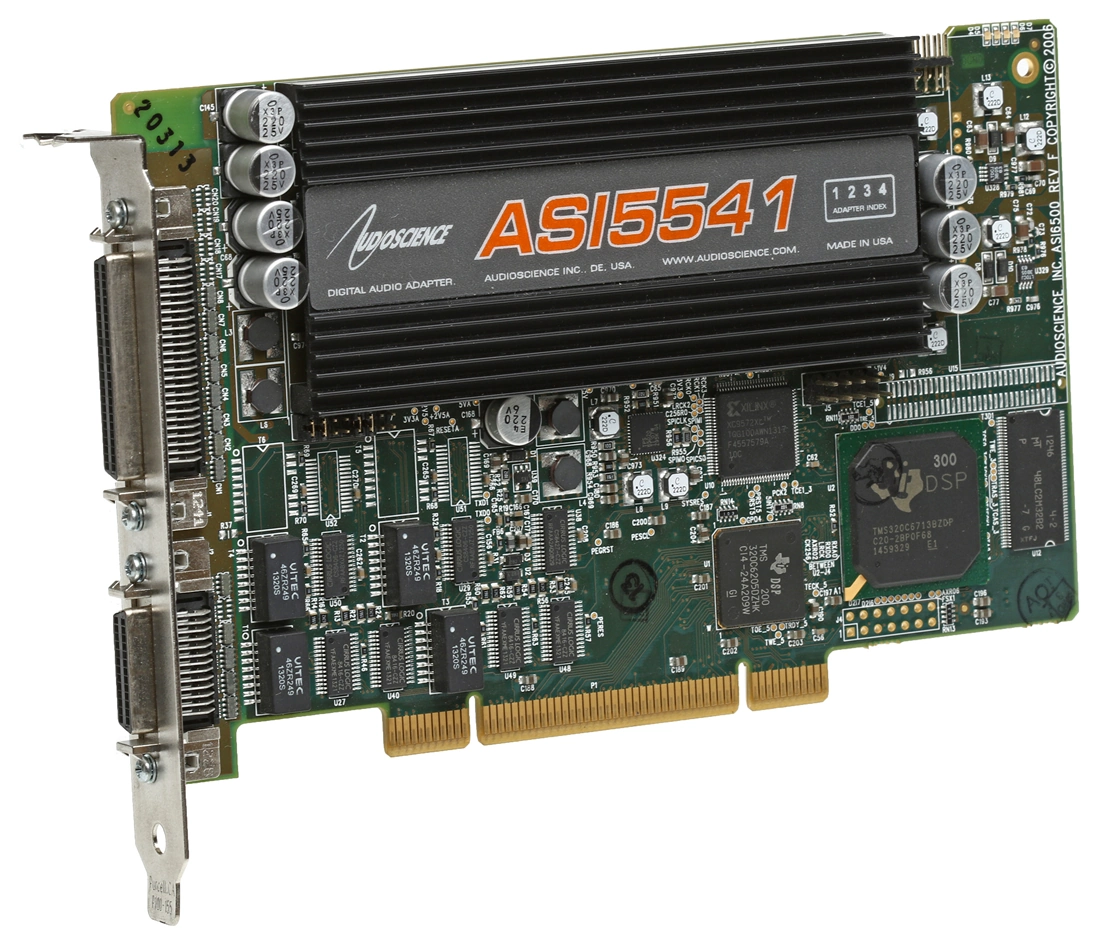 Lightly used and tested to confirm that it works as it should. No cables are included, however check my other listings for a Audioscience BOB1024 breakout box which offers a convenient method of presenting digital or analog audio inputs/outputs on a rackmounted XLR patch panel.
Description
The ASI5541 is a professional PCI sound card designed for use in the installed sound, entertainment, and broadcast markets.
Providing up to 12 stereo play streams that are mixed to 4 outputs and up to 8 record streams fed from four stereo inputs, the ASI5541 features AudioScience's unique "anything to anywhere" routing and mixing.
ASI5541 supports AES/EBU Digital Audio I/O only. The maximum analog input and output level is +24dBu.
Uncompressed PCM, in a choice of precision, is available for both recording and playback.
For emerging surround sound applications, SSX2 mode allows multichannel streams of up to 8 channels to be played and mixed.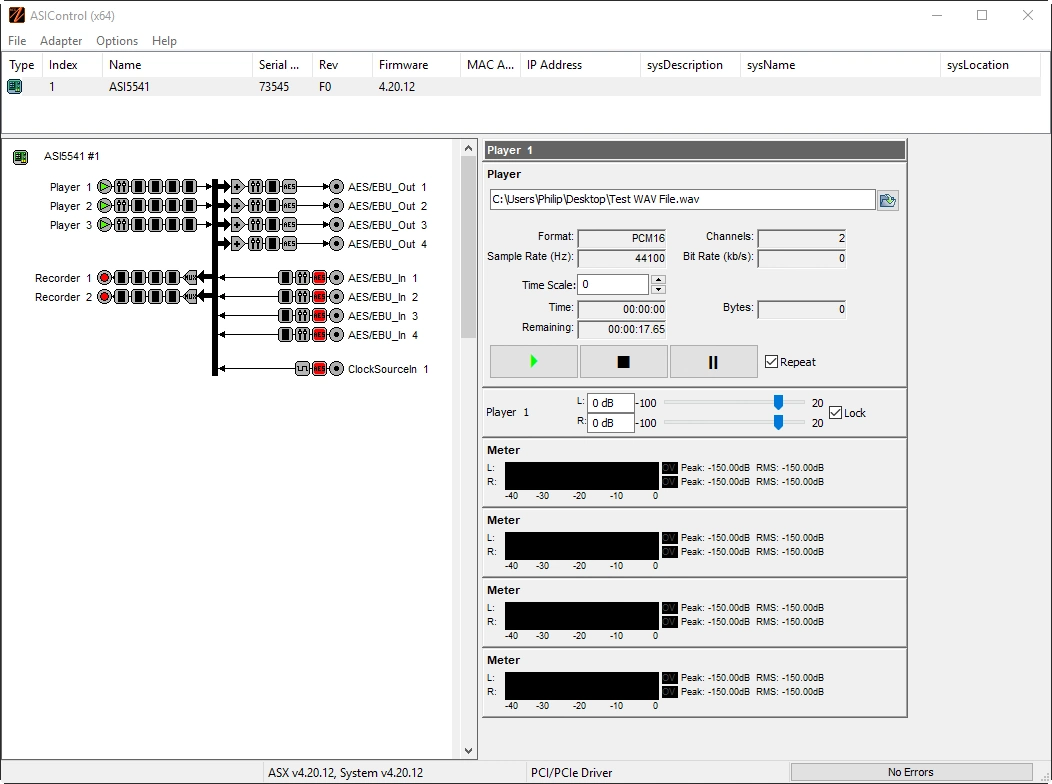 Features
12 stereo streams of playback into 4 stereo outputs
8 stereo streams of record from 4 stereo inputs
Formats include 8, 16, 24 and 32 bit PCM with sample rates from 32kHz to 96kHz
SSX mode for multichannel record, playback and mixing
Balanced stereo analog inputs and outputs with levels to +24dBu (ASI5540, ASI5544 only)
24bit ADC and DAC with 110dB DNR and 0.0015% THD+N (ASI5541, ASI5544 only)
AES/EBU inputs and outputs with sample rate converters on all inputs (ASI5541, ASI5544 only)
Dedicated AES/EBU and Word clock Sync input (ASI5541, ASI5544 only)
Short length PCI card format (6.6 inches/168mm)
Up to 4 cards in one system
Windows and Linux software drivers available from http://www.audioscience.com/internet/download/win_drivers.htm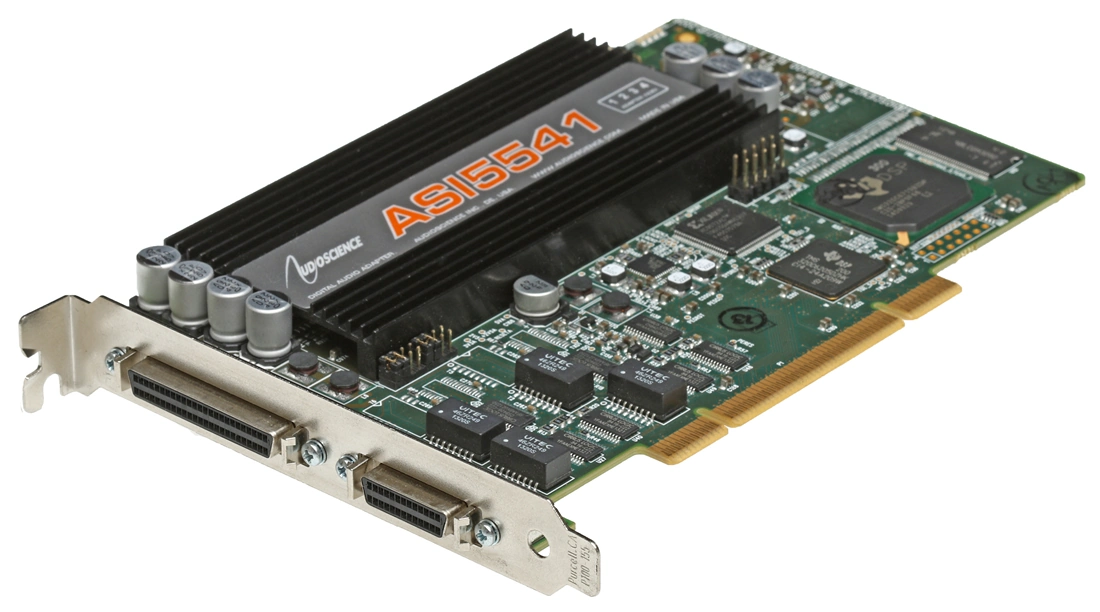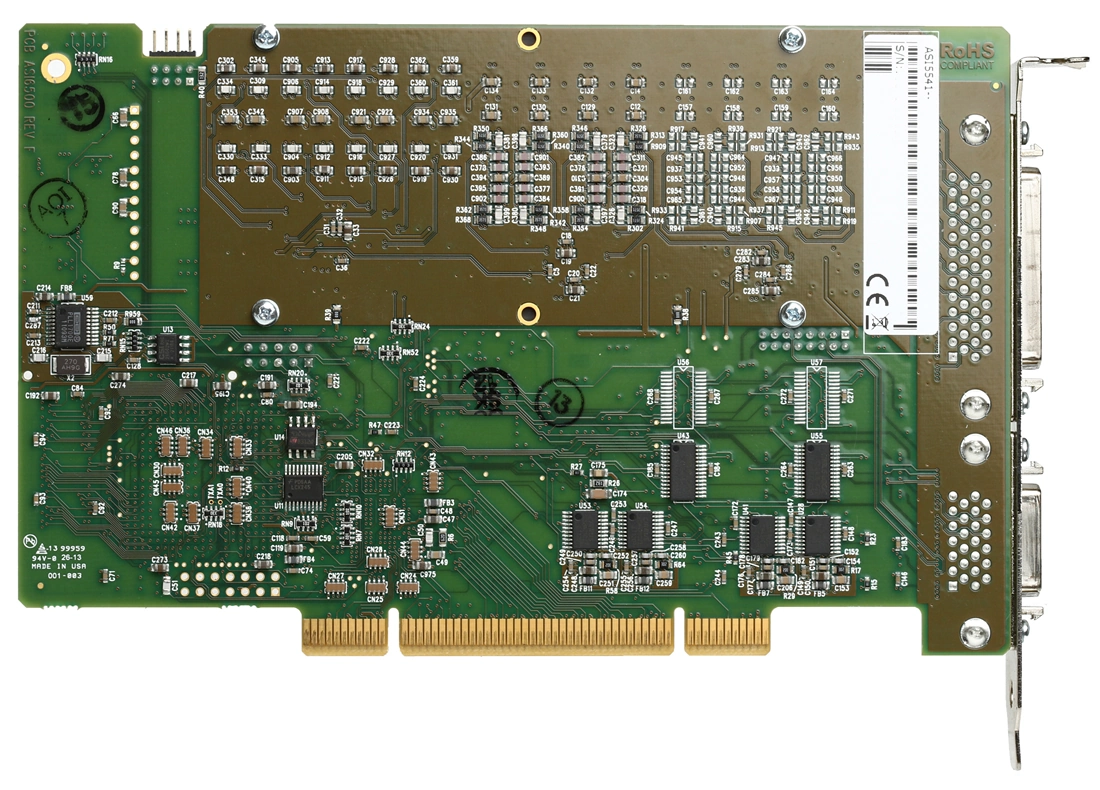 ---
Share this Product
---
More from this collection