Broadcast Tools SS2.1 MLR TERM Balanced Audio Automation Switcher Router RS232
(
285510194250)

)

Regular price

$239.00

Sale price

$350.00

(1 available in stock)

Lightly Used • Tested/Guaranteed • Broadcast Automation Switcher/Router • RS232 Control • With 115V AC Power Supply & Serial Cable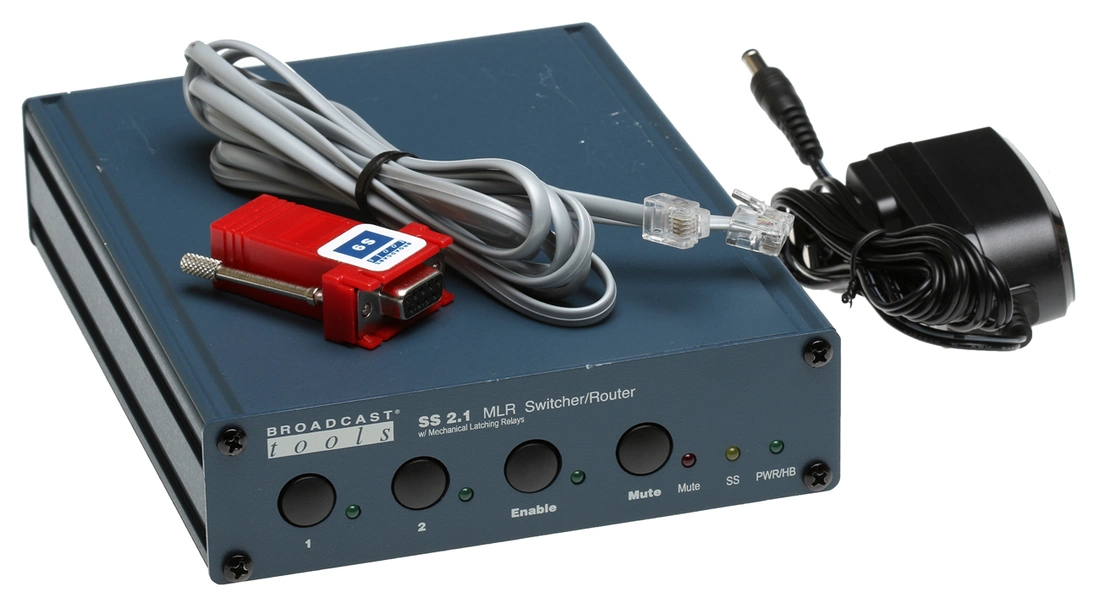 Lightly used. Tested to confirm correct operation. Very good cosmetic condition. Includes 115V power supply and serial cable. No printed manual is included but it may be downloaded from https://www.prostudioconnection.net/2105/Manual_SS2x1_MLR-TERM.pdf. This is a multiple item listing so there will be very small non-performance affecting differences between units.
Description
The SS 2.1 MLR/TERM is a transparent two input, dual output switcher/router with mechanical latching relays.
The SS 2.1 MLR/TERM is perfect for all types of passive signal switching via front panel switches, contact closures and/or serial RS-232.
The switching is accomplished with mechanical latching gold contact relays, which means that the unit can route a signal in either direction.
Due to the passive nature of the switching, any input level and impedance can be used. Inputs may be balanced or unbalanced, while output levels, impedance, distortion, noise and balancing will match that of the selected input.
The SS 2.1 MLR/TERM can be controlled and monitored locally and/or with simple contact closures to ground, as well with multi-drop RS-232 serial commands.
Full details may be obtained from the User Manual at
https://www.prostudioconnection.net/2105/Manual_SS2x1_MLR-TERM.pdf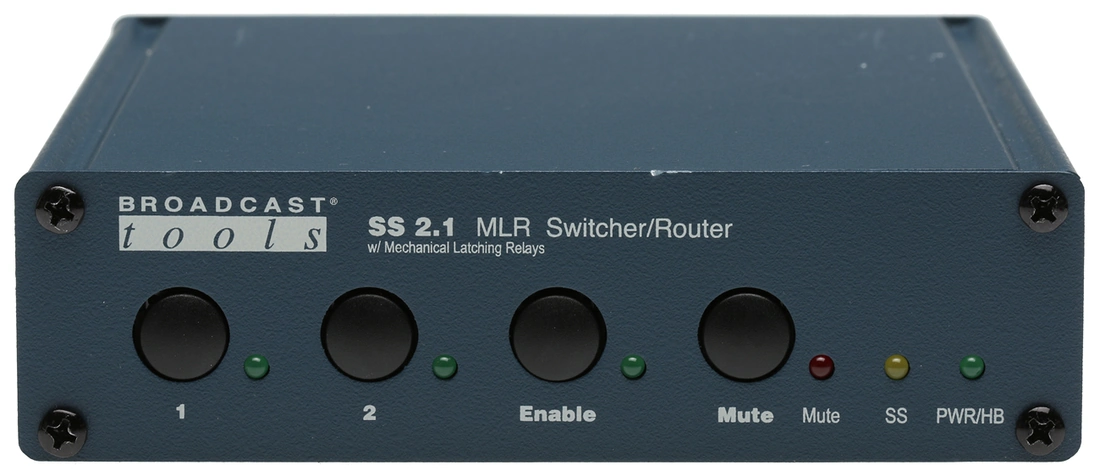 Front panel channel selection push buttons with active channel LED indicators.
The audio "MUTE" function allows the user to turn off all audio.
Front panel Enable switch can be configured to provide a safety lock to the front panel selection push buttons.
Remote control via contact closures, 5-volt TTL/CMOS logic levels and/or the multi-drop RS-232 serial port. TCP/Telnet control/monitoring with our optional ESS-1, RS-232 to Ethernet adapter.
Two SPDT relay outputs for remote channel status.
Internal silence sensor with front panel LED indicator; separate SPST silence sensor alarm relay, adjustable alarm delay and restore duration.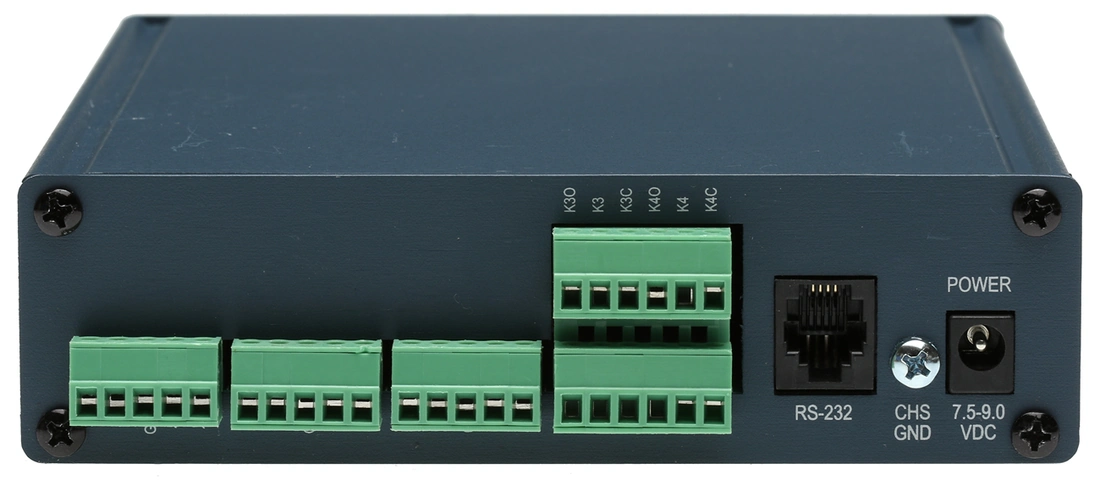 Audio/signal switching via mechanical latching sealed relays utilizing 2-form-C bifurcated - crossbar silver alloy with gold overlay contacts.
Removable euro-block screw terminal connectors are used for audio/signal I/O and remote control connections. Necessary mating plugs are supplied.
The power-up source selection feature allows the user to select which source is active at power up, including the last source selected. If power is lost, the last selected channel is passed to the output.
Fully RFI proofed.
Domestic power supply provided.
Up to three units may be mounted on the optional RA-1 rack shelf [not included]. Desk top and wall mounting is also possible.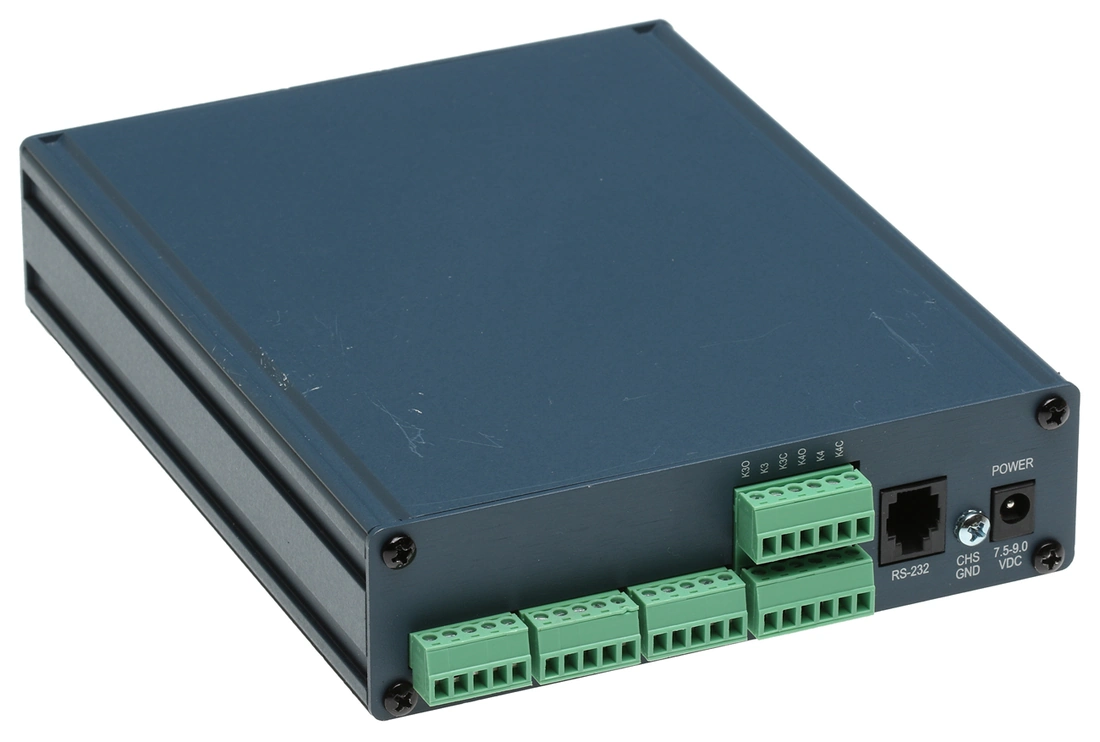 Applications
EAS audio switching, any type of stereo, monaural, composite audio, AES/EBU, ISDN, RS-232/422/485, telephone lines switching, multiple station program on-hold and/or PA switching.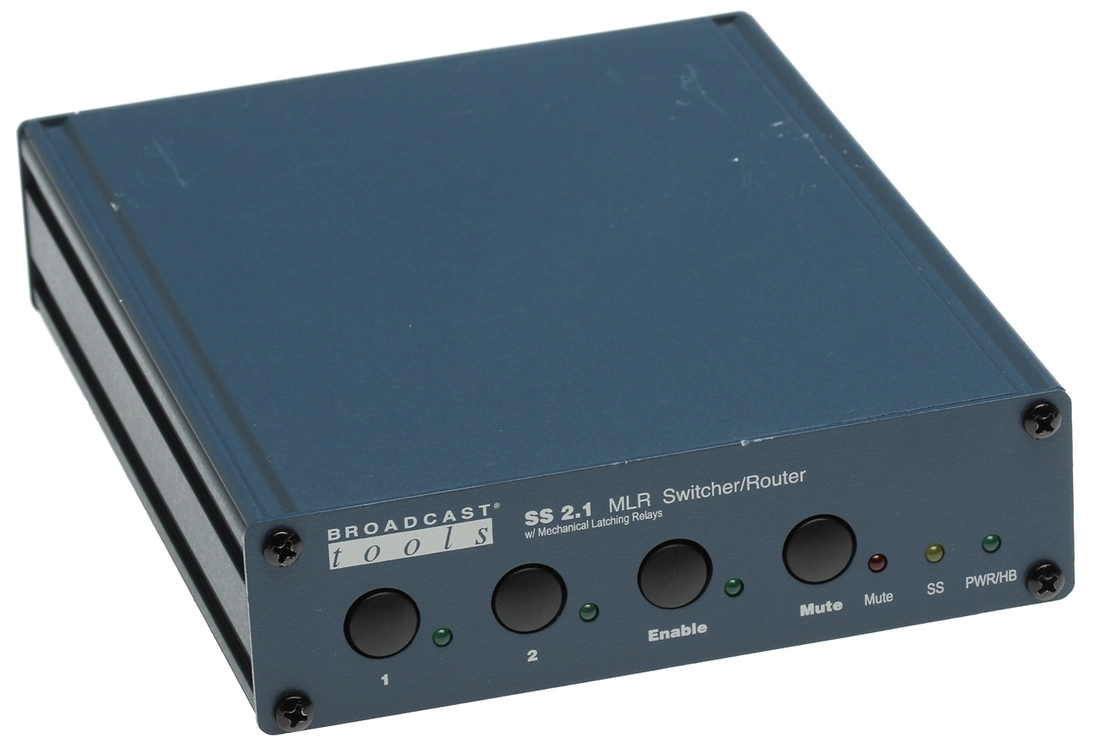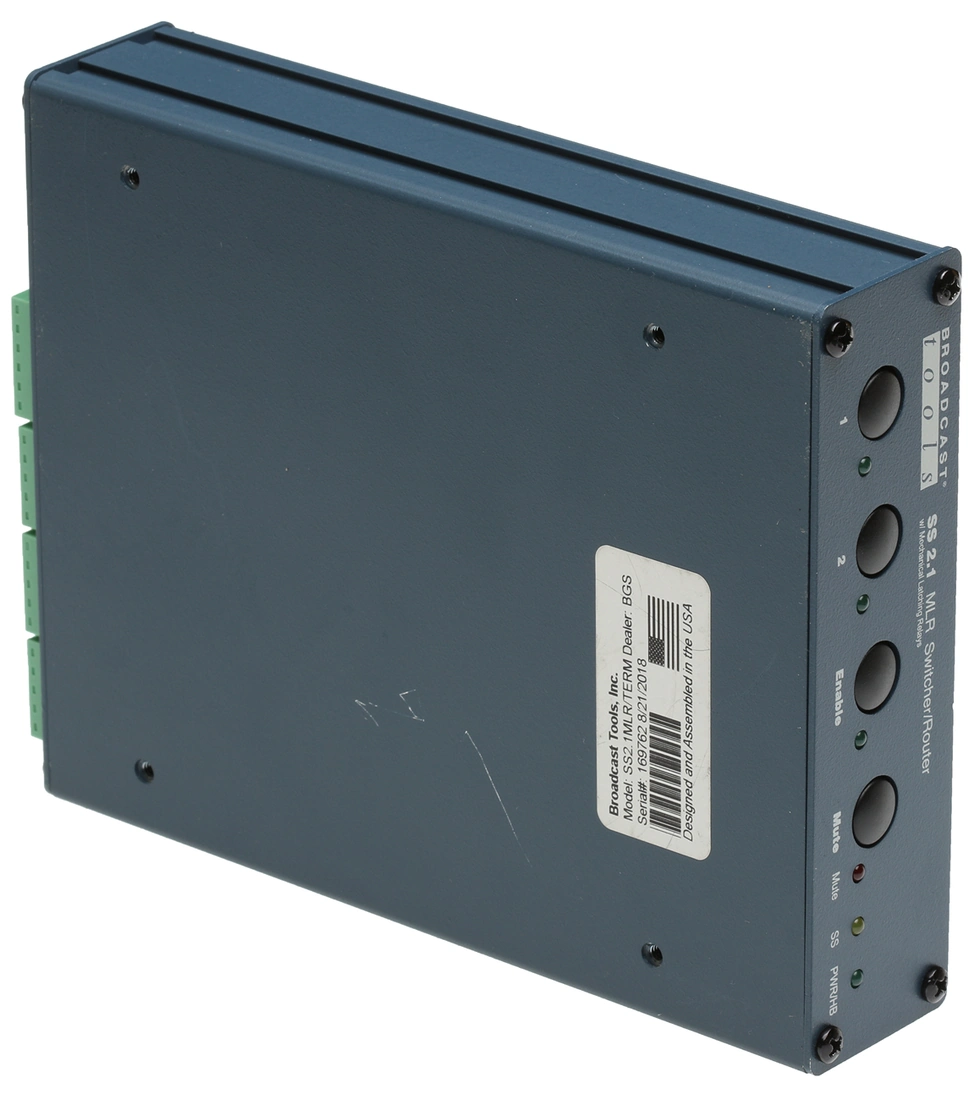 ---
Share this Product
---
More from this collection