CAD Audio Astatic 905R 11" Flexible Gooseneck Condenser Shotgun Microphone - NEW
(
234310508551)

)

Regular price

$151.00

Sale price

$225.00

(1 available in stock)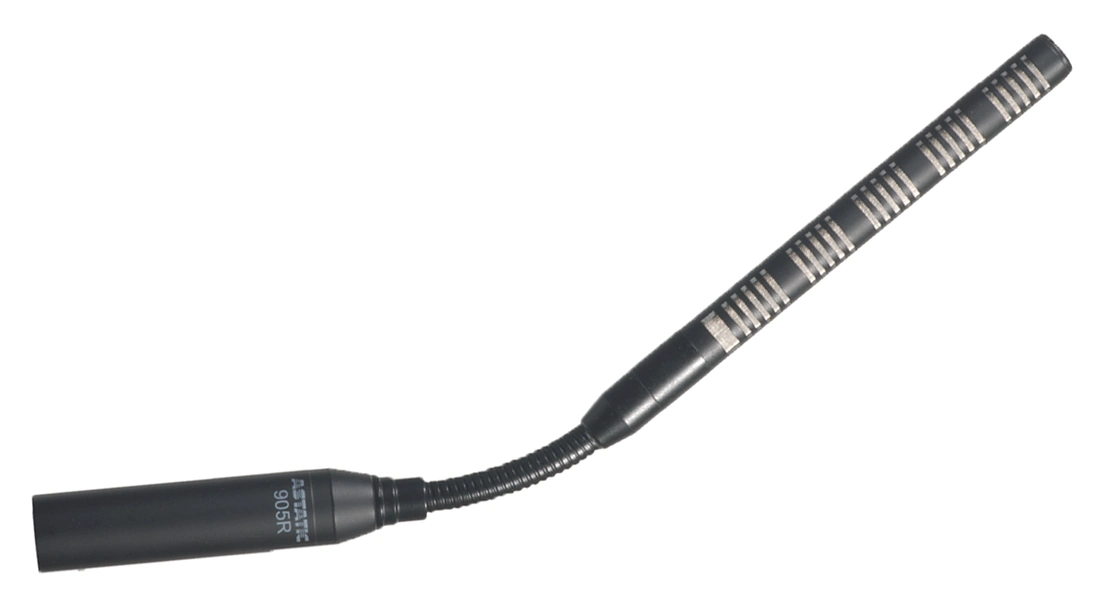 New open box, in factory carton with accessories included.  May show a little "shelf wear" on the carton exterior.  The contents are in mint condition.
Description
The Astatic 905R is a line-cardioid, quick-mount, miniature gooseneck condenser microphone designed for speech and vocal pick-up. The line-cardioid polar pattern (Locus technology) is engineered to attenuate unwanted sources outside of the +/- 45 degree acceptance angle while effectively "zeroing-in" on the desired speaker. Astatic's Locus technology provides a significant improvement over other line-cardioid microphones due to diaphragm size and low-noise electronics.
The 905R is appropriate for applications such as boardrooms, courtrooms, house of worship and anywhere a gooseneck microphone with optimal distance pick-up is needed. Locus technology allows the installer to use the 905R in place of longer miniature-gooseneck microphones without sacrificing performance. It is the perfect solution for the user who prefers not to be distracted by an obtrusive transducer.
The 905R is a commercial-grade microphone featuring an all-metal body. The 8mm steel memory-fl ex gooseneck and ultra-quiet movement provide for worry-free, life-long microphone operation. Special attention has been taken to design the 905R with improved RF immunity to greatly reduce susceptibility to radio interference from GSM based cell phones, PDA/cell phones with walkie-talkie capability and other similar devices.
Features
• Line-cardioid polar pattern
• RF (radio frequency) resistant architecture
• 8mm flex pipe with strong positioning memory and silent operation
• Quick-mount format
• Balanced, transformerless output circuitry
• Non-reflective matte-black finish
• Included XLR-F type locking flange mount
---
Share this Product
---
More from this collection