Coherent Call Port VoIP Echo Canceling PC Speakerphone Skype Duplex Adapter LNIB [Used]
(
281435401987)

)

Regular price

$12.66

Sale price

$19.00

(1 available in stock)

Coherent Call Port Full Duplex Noise-Cancelling PC Speakerphone for VoIP • Used, Open Box • Probably Never Deployed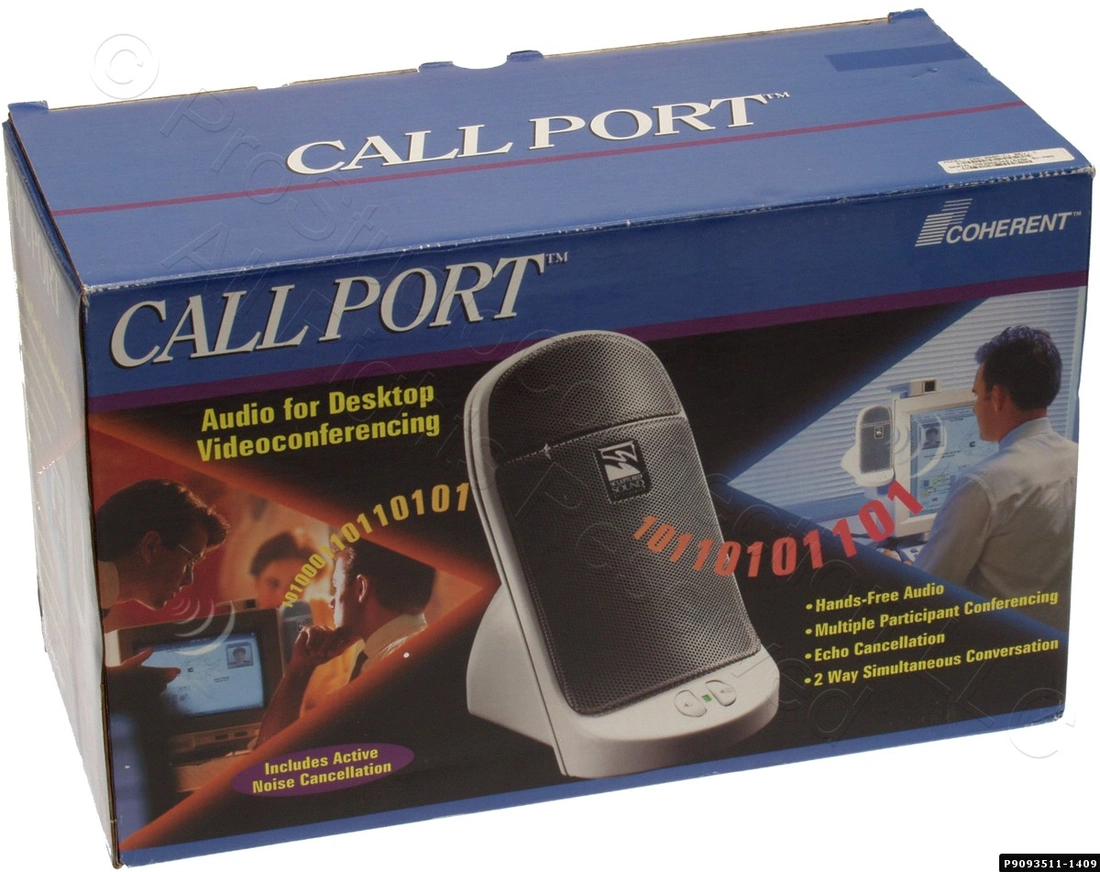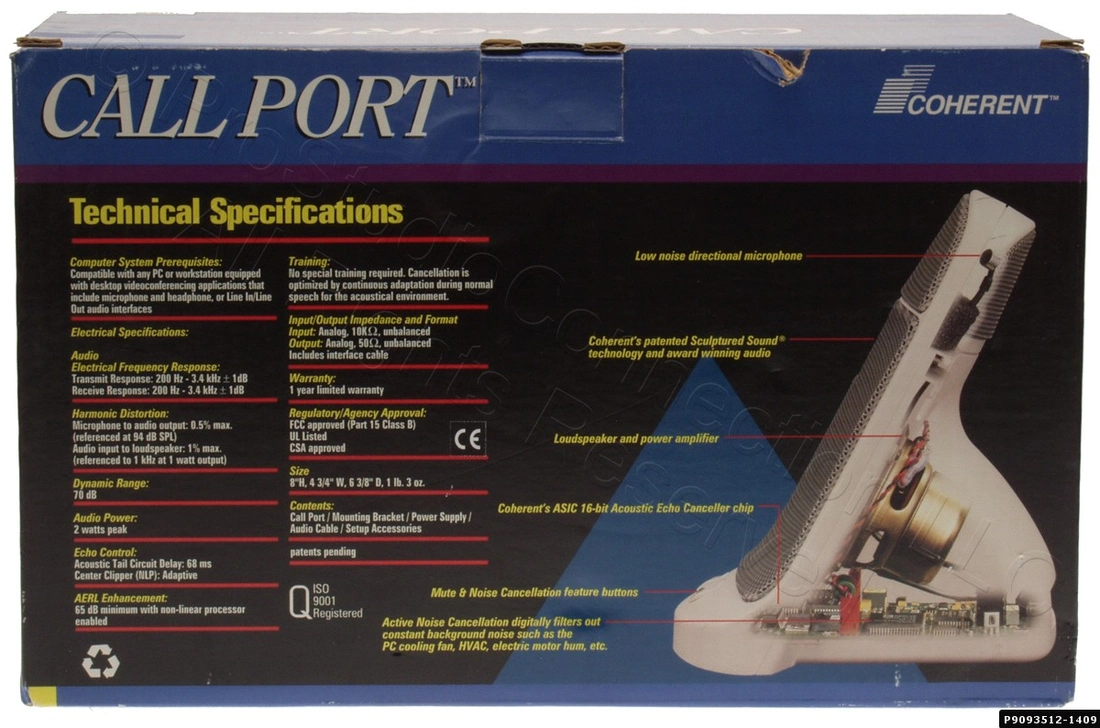 Description
Here's Like New/Used/Probably Never Deployed Call Port speaker phone attachment.
The unit connects to a computer via the Line-In and Line-Out jacks and provides hands-free speakerphone functionality for all types of Voice Over IP applications such as Skype, Messenger etc
The power supply, connecting cables and mounting bracket are included.
No manual or floppy disk is included
The unit has been tested for successful power up.
The installation instructions are available from https://www.prostudioconnection.net/1409/CallPort_Manual.PDF
The contents of the application floppy disc is available from https://www.prostudioconnection.net/1409/CallPort.zip. I do not guarantee this software as it was writted long before current versions of Windows were launched.
This is not a USB device
This device connects to your computer's Line In/Line Out jacks and replaces whatever items you currently have plugged into those jacks.
Please note that this legacy hardware is not a current model and therefore factory support may not be available. Please only buy if you are familiar with the item and if you are self-sufficient when it comes to setting up basic PC/audio equipment microphones and speakers.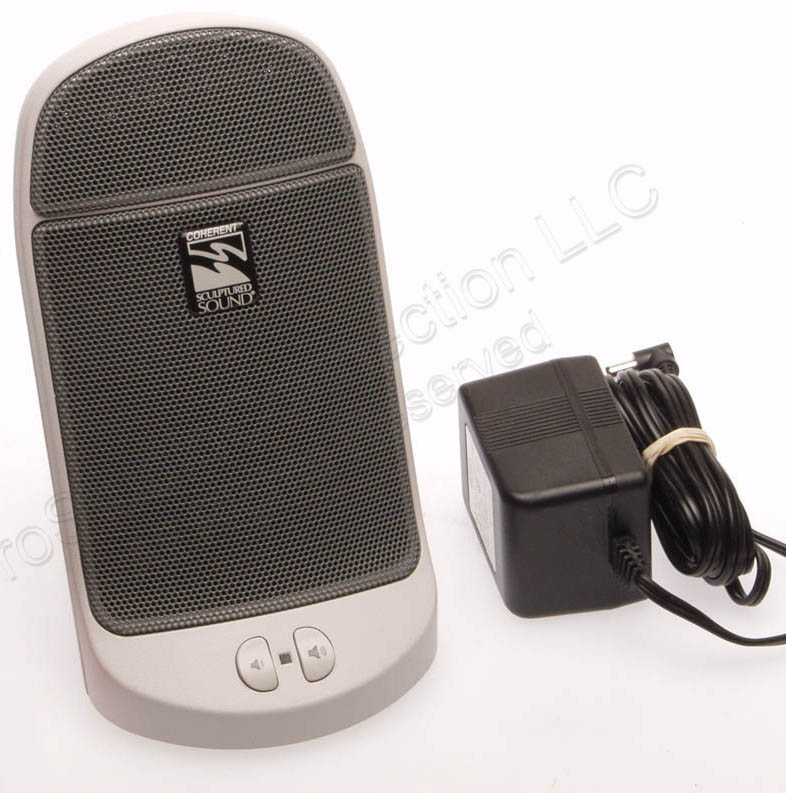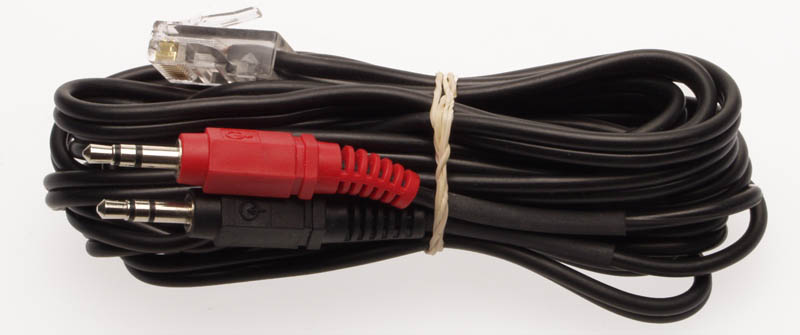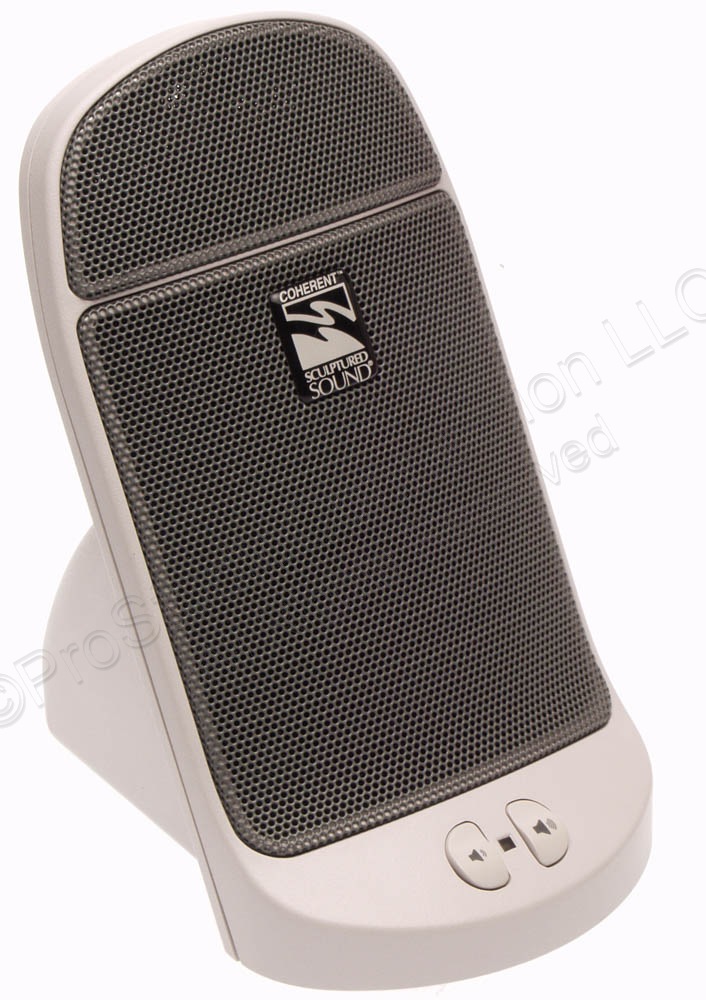 Description
Coherent's Call Port is optimized for use with PC Video Conferencing and VoIP applications.
Further details may be obtained from https://www.prostudioconnection.net/1409/CallPort_Datasheet.pdf
Call Port provides top quality, interactive audio directly at the user's desk. As the first genuinely hands-free, full duplex unit for the PC or workstation conferencing environment, it offers excellent speech quality, easy installation and outstanding performance.
The technology behind Call Port combines sophisticated echo cancellation The elimination of an echo in a two-way voice transmission. Echo is created in the telephone company's central office switch when two-wire lines from the customer are converted to four-wire lines for backbone trunks. The unit uses the latest advances in 16-Bit audio processing technology from Audio Processing Technology (APT - a company that produces codecs based on predictive analysis rather than frequency coding),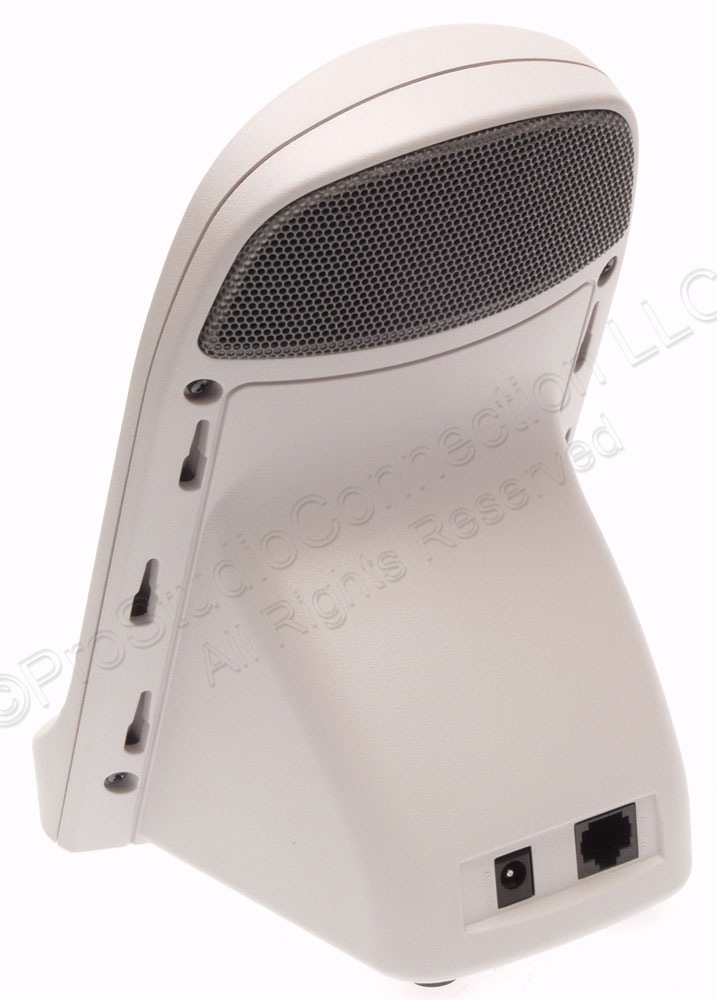 Designed to transcend the problems associated with traditional speaker phones or audio ear pieces, Call Port leaves users free to focus on speaking normally and interactively while using the mouse or keyboard. The unit can be mounted onto either side of any PC or workstation monitor or simply placed on the desktop.
Its sensitive microphone pick-up area and speaker output are designed specifically for use within cubicles or modular office areas, providing excellent conferencing facilities for groups of people seated around a PC or workstation monitor. Available for use with a wide range of PC systems, it is compatible with all US and international telephony standards. Call Port offers a highly cost-effective solution, which is backed by Coherent's unrivaled echo cancellation and audio conferencing expertise.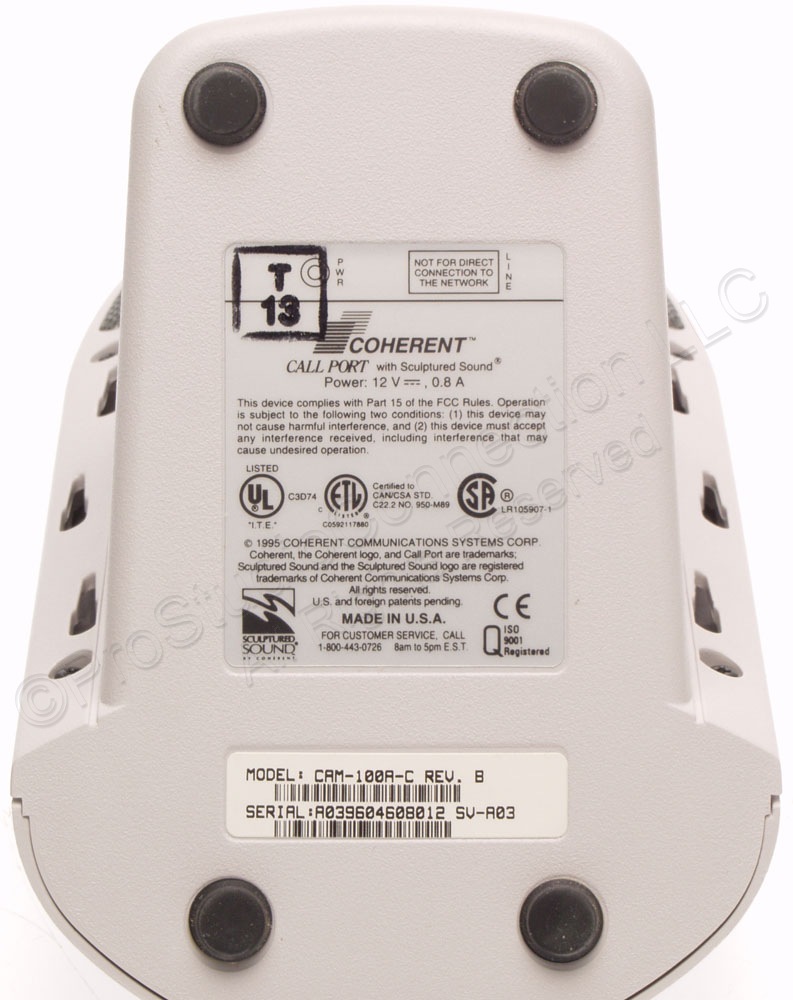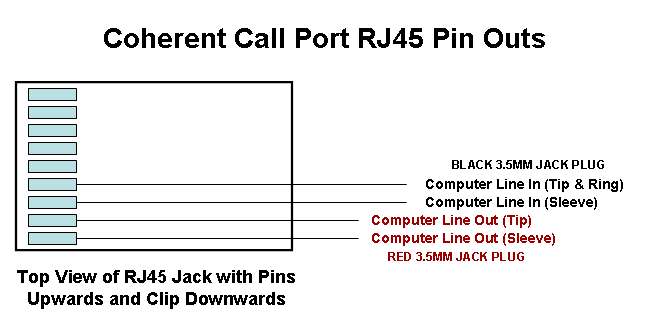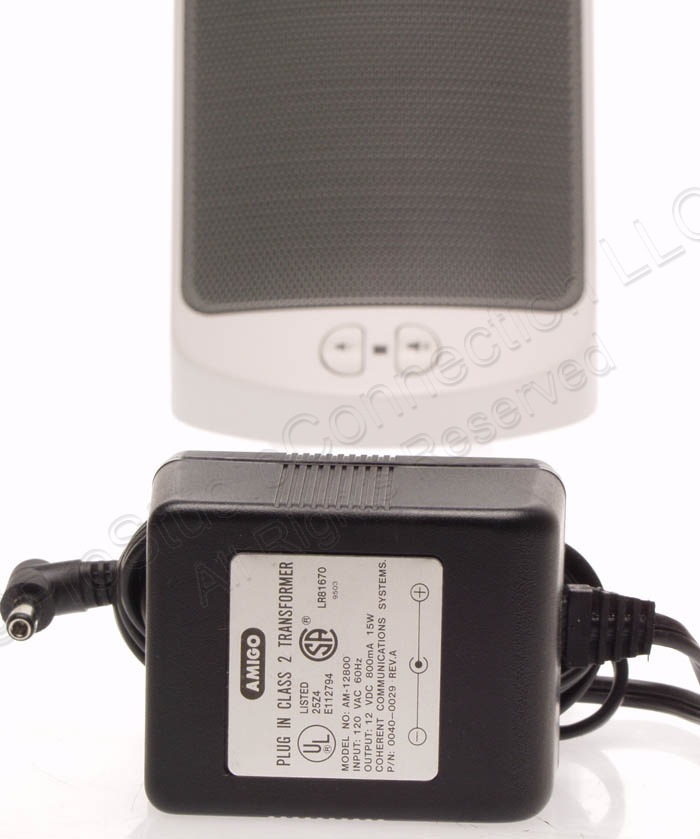 ---
Share this Product
---
More from this collection