Digigram LoLa 280 Logging Skimmer 8 Channel HD Audio Recording PCIe x1 LP Card [Refurbished]
(
235079557977)

)

Regular price

$576.00

Sale price

$843.00

(1 available in stock)

Tested/Guaranteed • Fully Working • Digigram LoLa280 • Multichannel Logging PCIe Card • HD Audio Recording • XLR Breakout Cable Included • Latest Firmware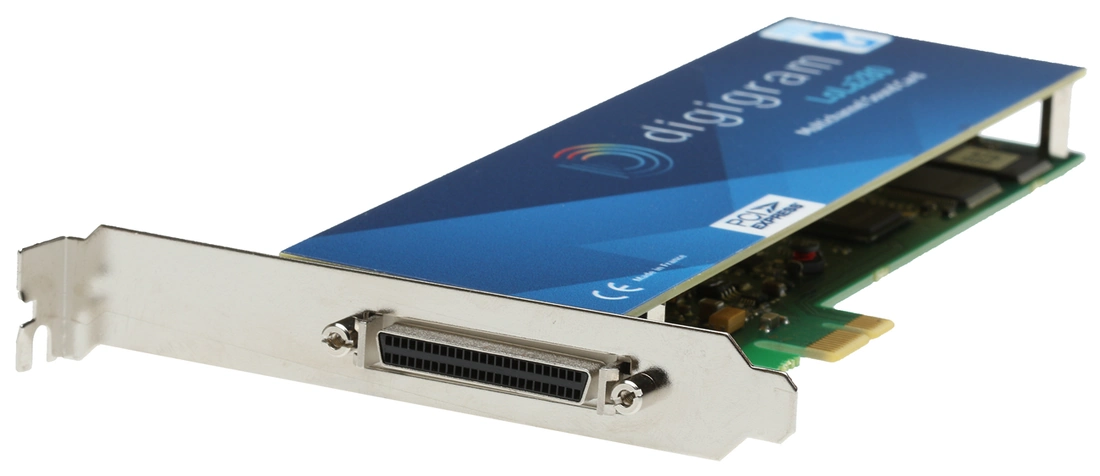 Here's a used Digigram logging/skimming recording card. The matching XLR breakout cable is included as shown. Comes with a full height ATX mounting bracket.

Description
LoLa280 is a low latency low profile PCI Express multichannel sound card designed for professional audio recording and logging systems. Based on a new hardware platform, it provides eight balanced analog inputs with AGCs, two balanced analog outputs, headphones output for monitoring, and a hardware digital mixer.
Full details may be obtained from the User Manual at
https://www.prostudioconnection.net/1509/Lola_280_Manual.pdf
Hardware digital mixer
LoLa280 features an integrated digital hardware mixer allowing the routing of any input combination to any of the eight recording devices and physical outputs, using high precision calculation (values are not rounded) and at ultra-low latency.
Usually Sells for $999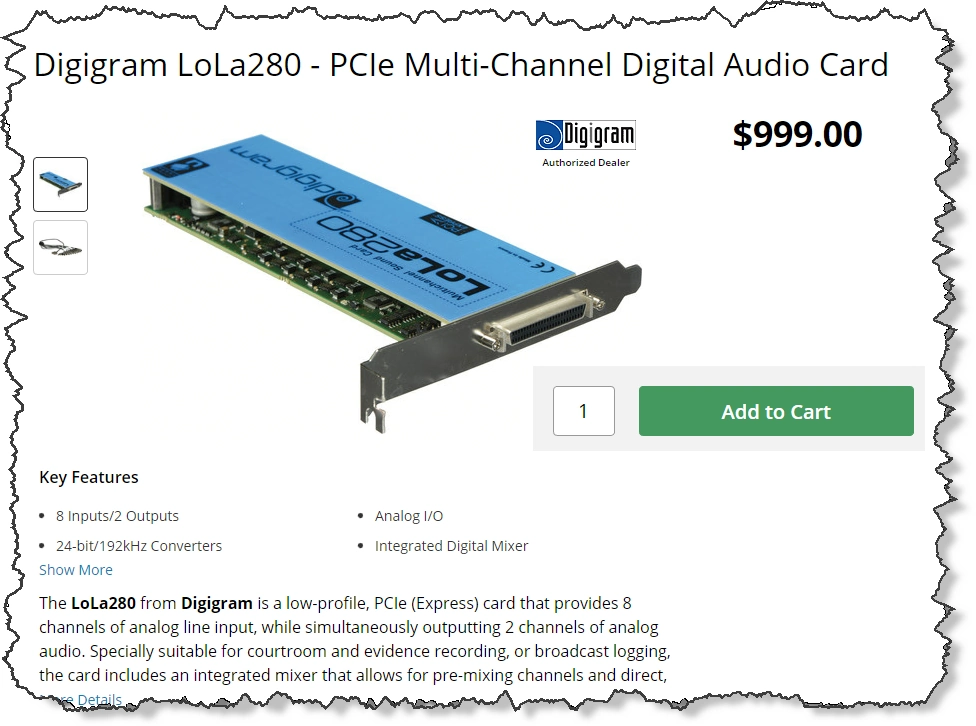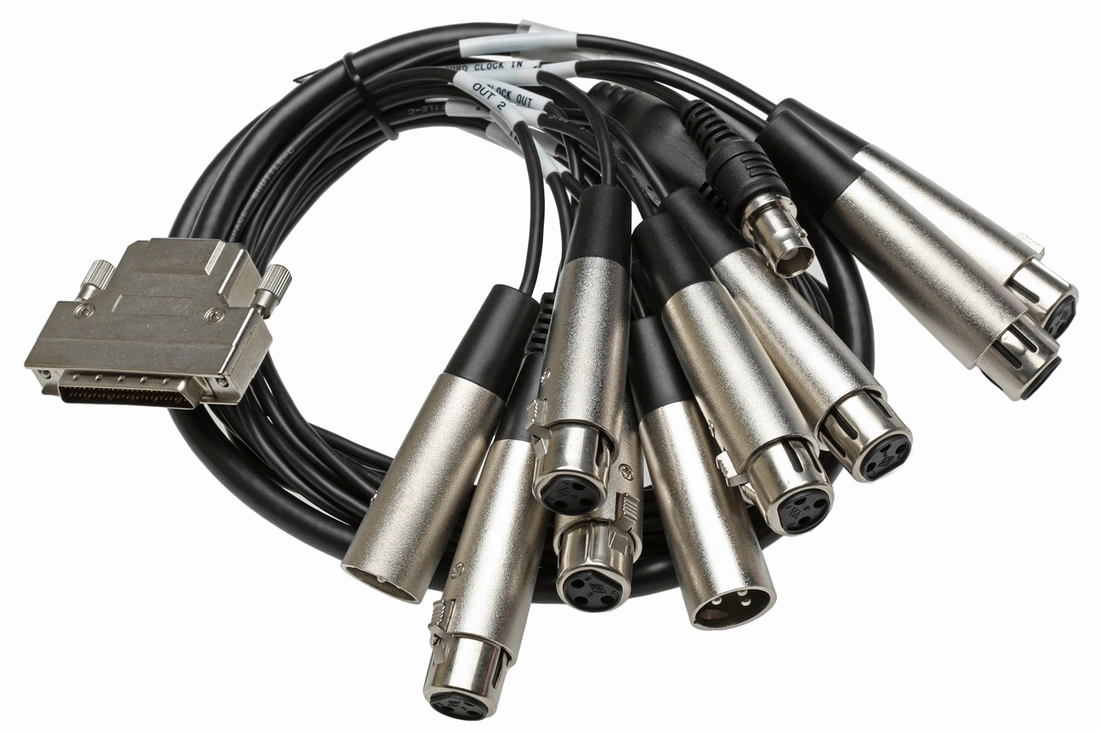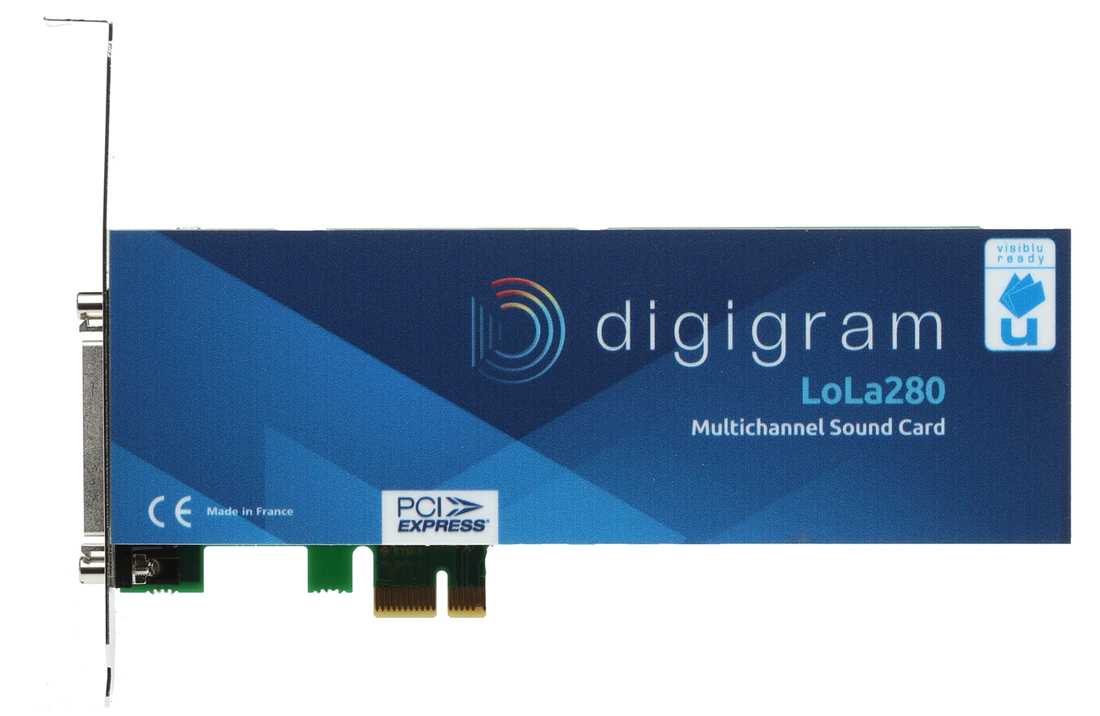 Mixer application
The LoLa280 mixer application is an intuitive GUI allowing for easy control and adjustment of levels, application of Automatic Gain Control (AGC) on all inputs (independently for each input), mixing, and routing. Advanced functions like AGC, mixing before recording, mix monitoring, and the capability of low latency confidence monitoring make LoLa280 a perfect choice for recording systems in courtrooms, parliaments, and any other conference center.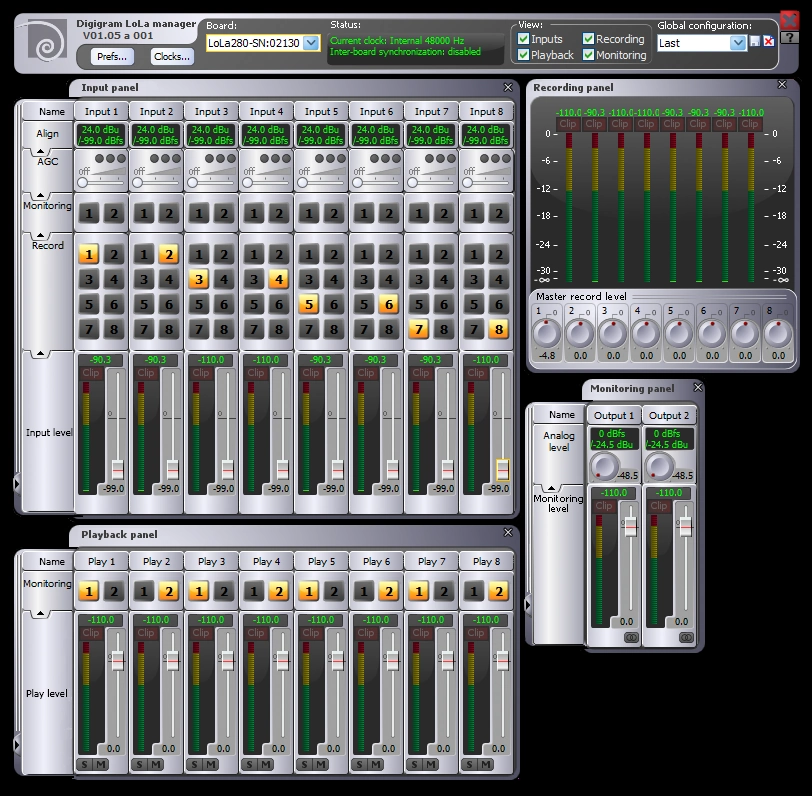 Drivers (may be downloaded from https://www.digigram.com/support/lola280-support/)
LoLa280 comes with ultra-low latency WDM DirectSound and ASIO drivers for Windows, allowing it to team with a wide range of applications.
In addition, the zero CPU load ASIO driver technology guarantees optimum performance of the system.
LoLa280 is also compatible with visiblu, a technology by Digigram turning your PC into a professional multichannel IP streaming platform.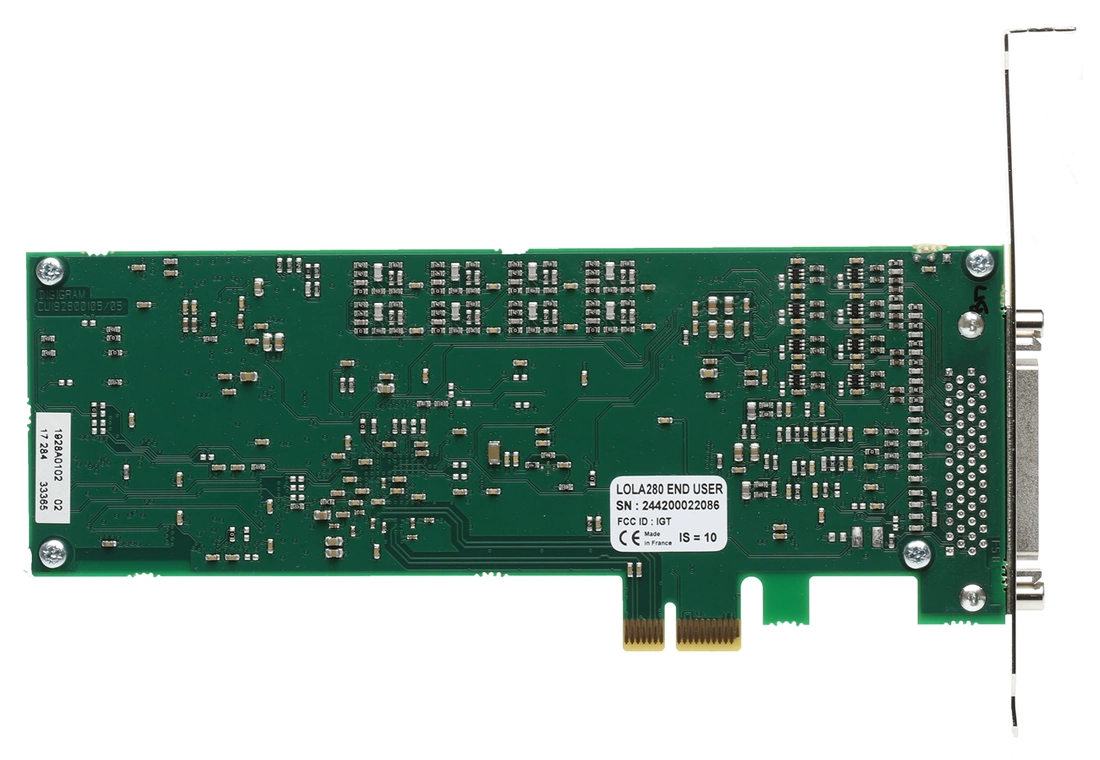 Typical applications
Audio recording systems for courtrooms, parliaments, conference centers, public address installations
Audio logging and archiving systems for radios
Multichannel audio encoders based on PC platform
Main features
Short-length PCI Express low profile format: (Fits in standard PC's as well as in compact PC's)
8 balanced analog inputs with AGC
2 balanced analog outputs
Maximum input and output levels: +24 dBu
24-bit/192 kHz converters
Word clock input /output
8 playback devices / 8 recording devices
On-board hardware digital mixer with:

8 analog inputs and 8 playback devices
2 analog outputs and 8 recording devices

Mixer application allowing for

adjusting analog and digital input/output levels and input AGC's.
routing and mixing any combinations of inputs to recording devices
monitoring any combination of inputs and playback devices

Visiblu compatible
Windows drivers: WDM DirectSound, ASIO
Optional 2U rack mountable breakout box: BOB8 [not included]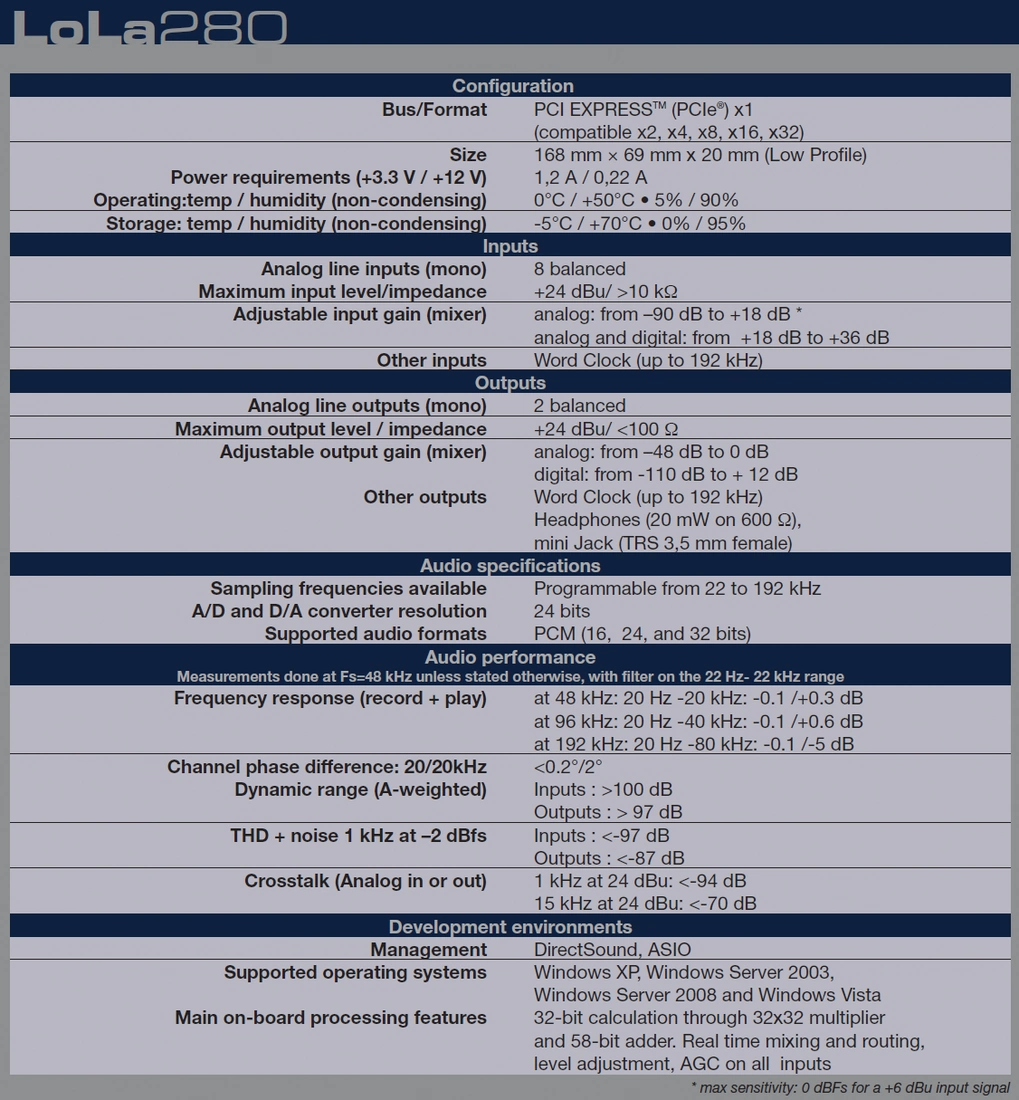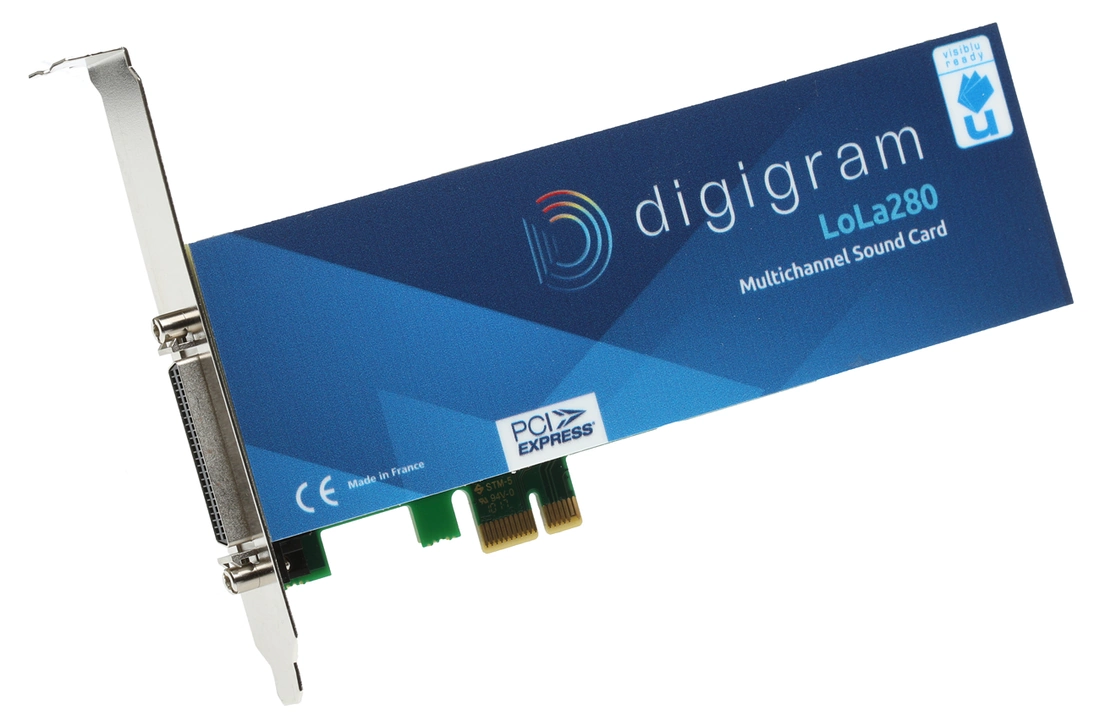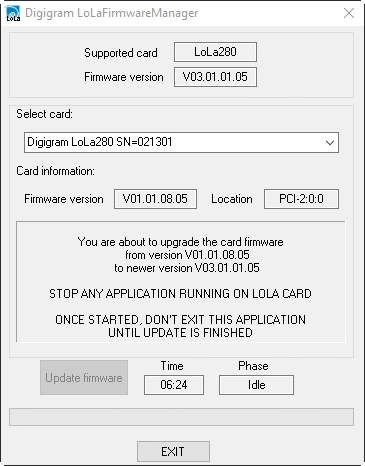 ---
Share this Product
---
More from this collection